The Worst Celebrity Couples of All Time
Living in the public eye isn't easy, especially when it comes to love. From infidelity to domestic violence, these are the most volatile duos in history. One iconic pair was named the worst celebrity couple of all time (page 10) — good thing he married someone else!
1. Billy Bob Thornton and Angelina Jolie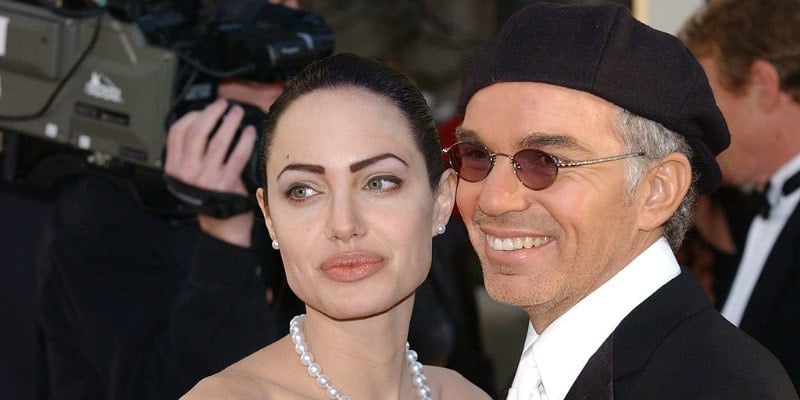 Together: married for three years
Relationship downfall: lack of children
This strange three-year marriage allegedly fell apart due to Billy Bob Thornton's insecurities over Angelina Jolie's public persona as well as her desire to have kids. However, the public knew them more for their weird behaviors including wearing vials of each other's blood around their necks, getting matching tattoos, and purchasing side-by-side funeral plots.
2. Tom Cruise and Nicole Kidman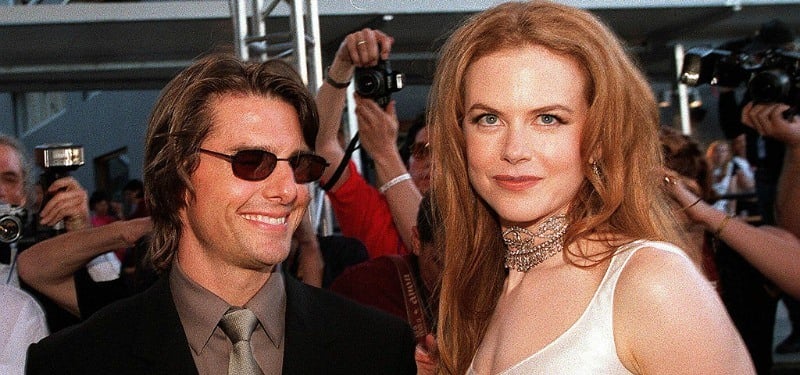 Together: married 11 years
Relationship downfall: religious differences (allegedly)
In 1990, Tom Cruise and Nicole Kidman met on the Days of Thunder set and married that year. They adopted two children as her career grew. But Cruise's devotion to Scientology allegedly drove a wedge between them. According to paperwork, he abruptly left Kidman and received full custody of the kids. The media still speculate the true reasons for the split, but it devastated fans nonetheless.
Next: People got sick of this real fast in 2018.
3. Ariana Grande and Pete Davidson
Together: dated/engaged for about six months
Relationship downfall: Grande's ex, Mac Miller, passed away and she wanted time apart from Davidson.
In 2016, the comedian and pop star met on Saturday Night Live. In May 2018, both broke up with longtime loves. Within a month, Pete Davidson and Ariana Grande confirmed they were not only dating but engaged. They made headlines nearly every day for getting matching tattoos, fighting internet trolls, and more. The two broke up in October 2018. People everywhere were relieved to be rid of the pair's drama.
Next: This bad-tempered actor berated his girlfriend on tape.
4. Mel Gibson and Oksana Grigorieva
Together: dated about three years
Relationship downfall: abuse
Mel Gibson began dating singer-songwriter Oksana Grigorieva shortly after his marriage ended in 2009. During their brief time together, they had a daughter, but Grigorieva left Gibson after claiming he punched her in the face multiple times. During a court custody battle, lawyers released tapes of a phone call where Gibson berated and threatened Grigorieva.
Next: This bizarre wedding shocked everyone.
5. Renee Zellweger and Kenny Chesney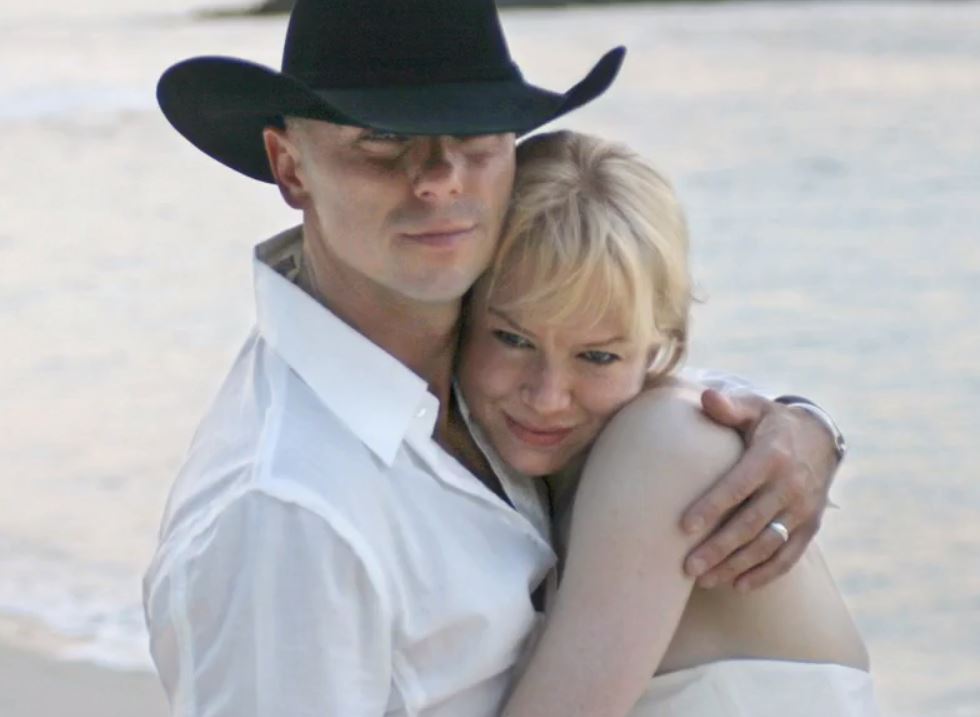 Together: married four months
Relationship downfall: "fraud"
Renee Zellweger and Kenny Chesney wed in May 2005 after meeting in January. They annulled the wedding four months later, citing "fraud." Many called the romance bizarre as they seemed incompatible. The cause for divorce caused speculation about the country star's sexual orientation, and neither responded to the rumors for years. Chesney later said, "The only fraud committed was me thinking I knew what it was like [to be married], and I really didn't."
Next: People didn't believe the abuse rumors at first.
6. Madonna and Sean Penn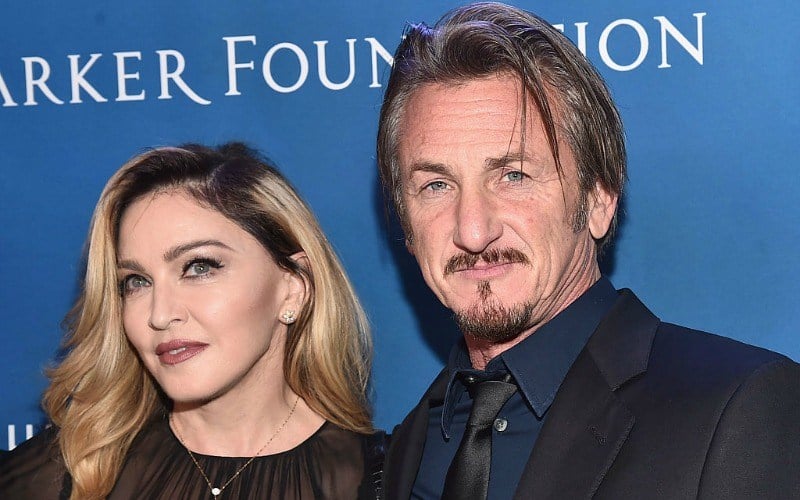 Together: married for four-plus years
Relationship downfall: alleged abuse
Madonna and Sean Penn seemed like the ultimate '80s couple, but Penn was reportedly very abusive. He allegedly beat Madonna with a baseball bat and tied her to a chair and beat her. He once threatened to shave her head and chased her out of a hotel room. Thankfully, she divorced him.
Next: The age difference freaked everyone out.
7. Demi Moore and Ashton Kutcher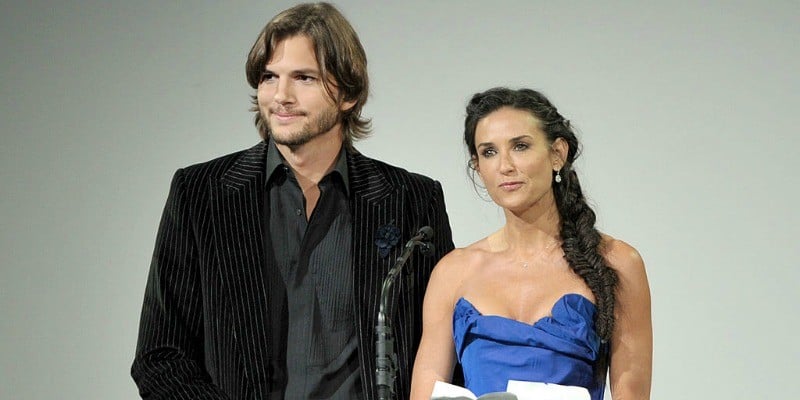 Together: married eight years
Relationship downfall: age difference
It's not the biggest age difference in Hollywood, but 16 years between Ashton Kutcher and Demi Moore still freaked out many. Three years after Moore's divorce from Bruce Willis, she met Kutcher and they dated for two years before marrying. At first, Moore's children disliked both his young age and the pair's intense demonstrations of love on social media. Moore and Kutcher overshared everything — until they divorced in 2013.
Next: Sex tape scandals
8. Pamela Anderson and Tommy Lee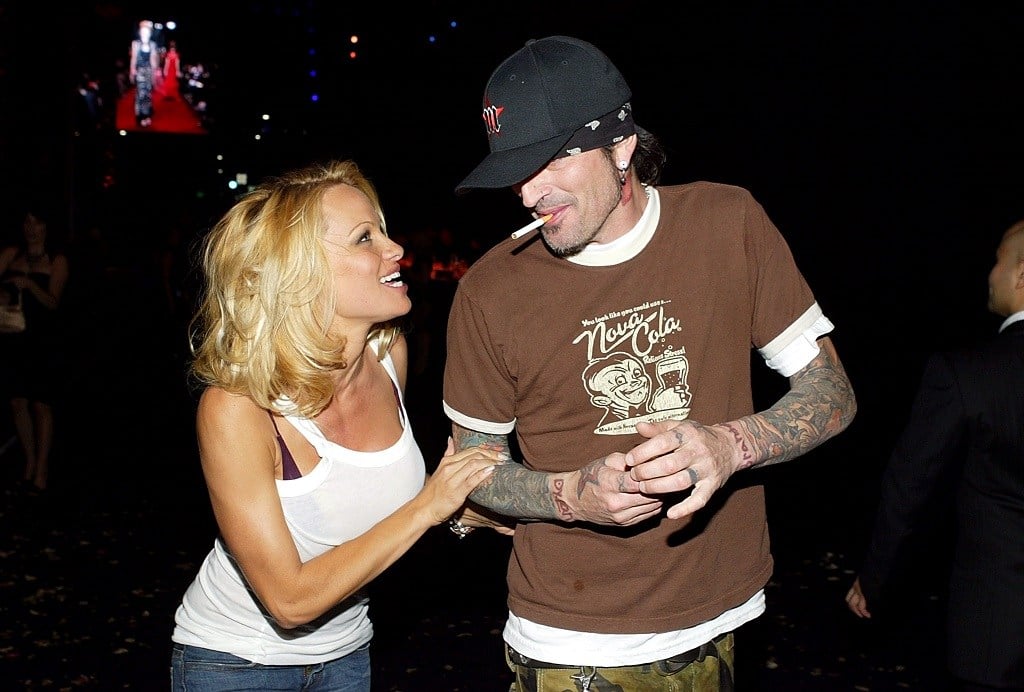 Together: Married for four years
Relationship downfall: fighting
This wild and crazy couple made headlines for getting married four days after their first date. Although they were married for three years and have two children together, things were always rocky. Pamela Anderson filed for divorce twice before they split for good in 1998. She's since called Tommy Lee the "love of her life." They are apparently on good terms now.
Next: This couple was never "winning."
9. Denise Richard and Charlie Sheen
Together: married for 4.5 years
Relationship downfall: abuse
Nearly every woman Charlie Sheen has been with accused him of being abusive, and ex-wife Denise Richards is no exception. The two went through a nasty public divorce in 2016 (after a seemingly happy marriage) while Richards was pregnant with their second daughter. They've had many ups and downs as co-parents since, but these days, they seem to be on good terms.
Next: This iconic duo was named the worst celeb couple of all time.
10. Selena Gomez and Justin Bieber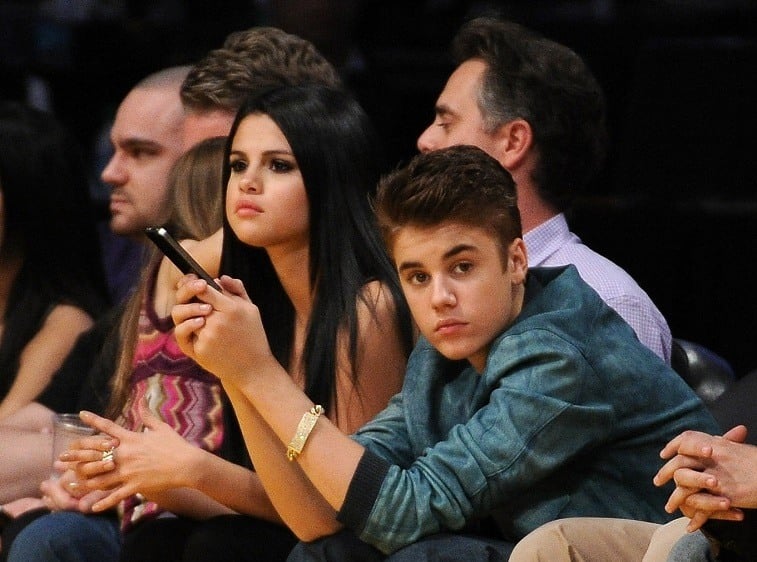 Together: dated for six-plus years
Relationship downfall: gossip and lifestyle choices
At first, this romance seemed perfect: two young pop stars (16 and 18) falling head over heels in love. But their six-year, on-again-off-again courtship included cheating allegations, a trip to rehab, a fake fan pregnancy, and other troubles. They supposedly split for good in 2017, but with these two, you never know.Many media outlets and journalists dub them the worst couple of all time, but after reviewing the rest of this list, we aren't so sure.
Next: This couple aired all the dirty laundry during the divorce.
11. Johnny Depp and Amber Heard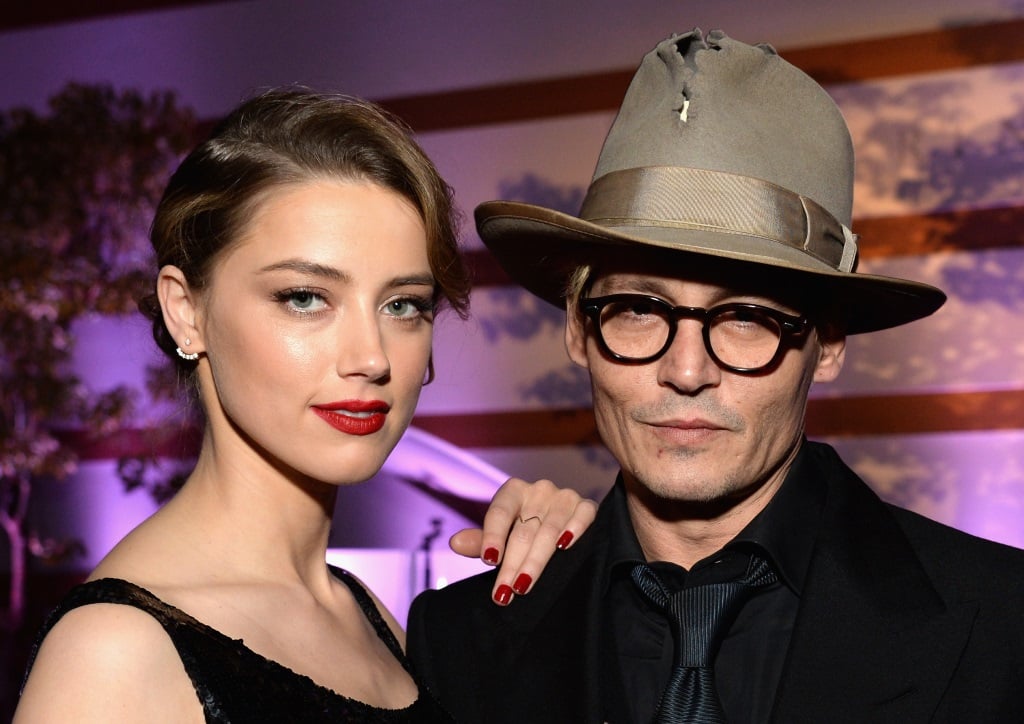 Together: married for one year
Relationship downfall: abuse allegations
An on-screen partnership between Johnny Depp and Amber Heard on the set of The Rum Diary spiraled into a marriage, abusive fights, and a divorce. The pair began dating in 2012 after Depp left his long-time partner Vanessa Paradis. In court documents, Heard claimed Depp grabbed her by the hair and "violently shoved [her] to the floor" during an April 2016 party. She also said Depp later hit her in the face with a cellphone, pulled her hair, and violently grabbed her face. The pair finalized their divorce in January 2017.
Next: Reality shows are toxic for relationships.
12. Jessica Simpson and Nick Lachey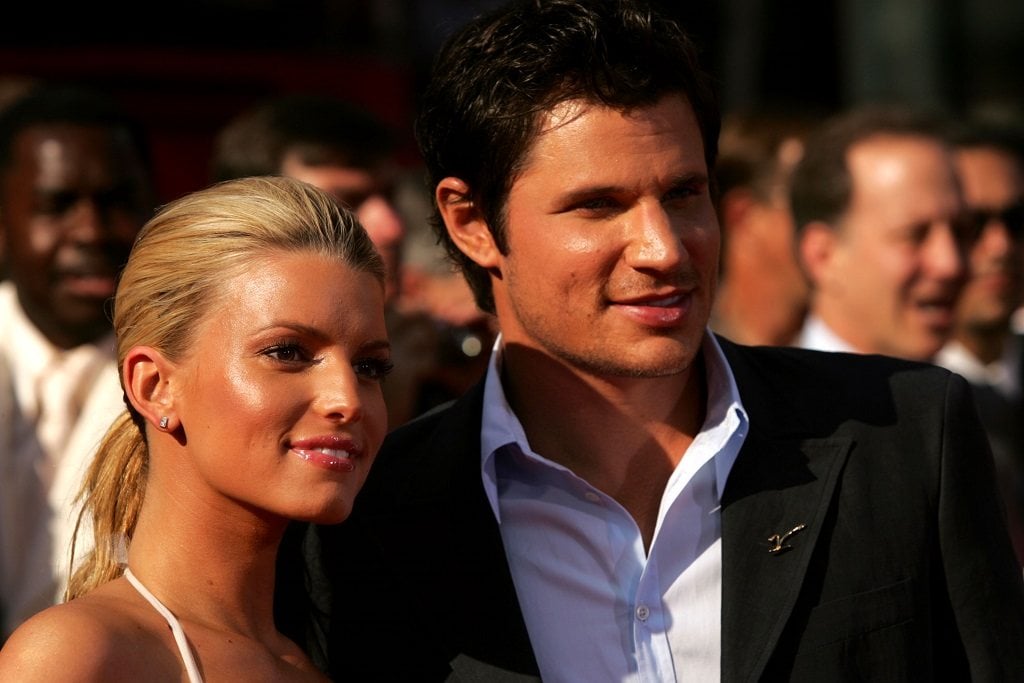 Together: married three years
Relationship downfall: constant bickering
In 1998, the all-American couple met at a parade. Four years later, Nick Lachey proposed to Jessica Simpson in Hawaii; the former 98 Degrees band member and pop star married eight months later. Simpson and Lachey took their fame to new heights with an MTV reality show Newlyweds: Nick and Jessica. But what was most apparent on the show was their squabbling. After three years together (and three seasons of their show) the couple called it quits.
Next: Once a cheater, always a cheater?
13. Tori Spelling and Dean McDermott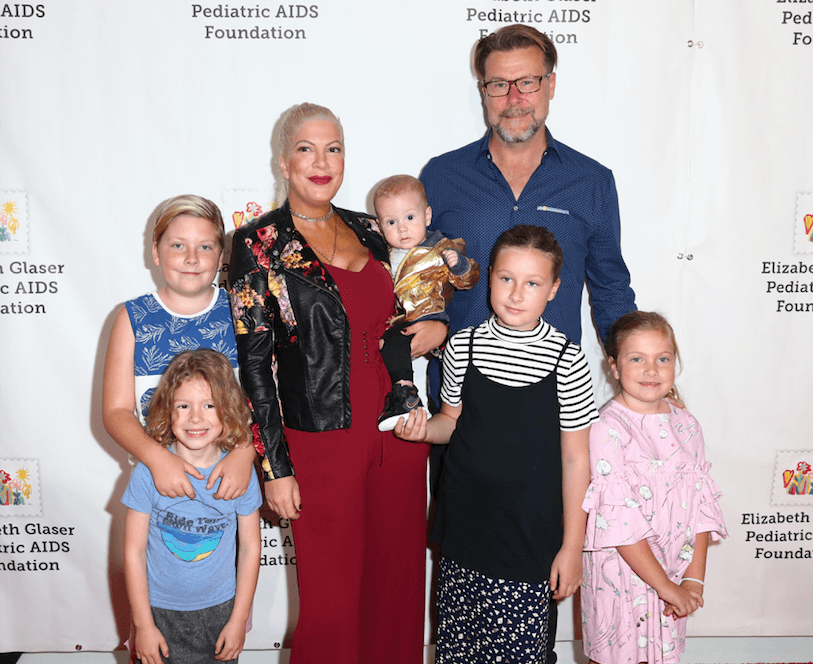 Together: married 12 years
Relationship downfall: cheating
Both married to others at the time, this couple began an affair while filming TV movie Mind Over Murder. One month after Spelling's divorce was finalized, she and McDermott wed in Fiji. Since then, they've had five children and a lot of ups and downs on their numerous reality shows. McDermott confessed to cheating on Spelling in 2014, but the couple mended things. Since then, the drama since has involved financial trouble, a hospitalization, and a 911 call regarding Spelling's mental health.
Next: This cheating husband has a type.
14. Sandra Bullock and Jesse James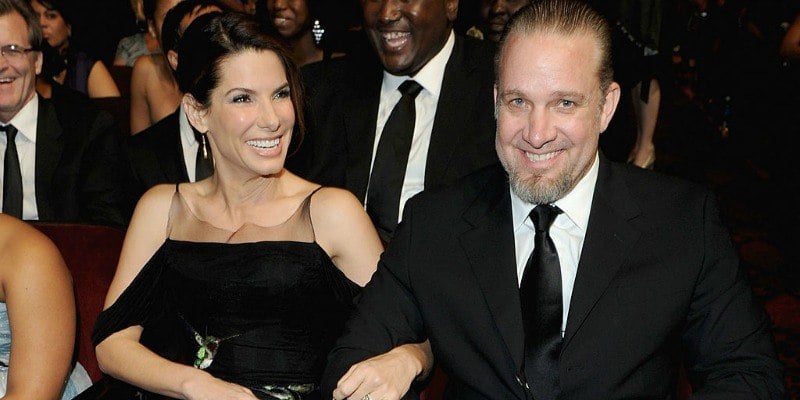 Together: married for five years
Relationship downfall: cheating
Jesse James publicly came clean after several (interesting) women claimed they'd slept with him during his five-year marriage to Sandra Bullock. He checked into sex rehab to deal with issues and salvage his marriage but the Oscar-winning actress filed for divorce shortly after. Bullock went on to start her family, adopting two children on her own (including the one she and James planned to adopt together).
Next: People followed all the media coverage of this troubled couple.
15. O.J. Simpson and Nicole Brown Simpson
Together: married nearly eight years
Relationship downfall: divorce and an alleged murder
In what may be the most famous abusive relationship in history, O.J. Simpson was tried for murder after he allegedly stabbed his ex-wife, Nicole Brown Simpson, and her friend Ronald Goldman, to death outside her home. He was acquitted of the murder, but many Americans believe he committed the crime. He spent nine years in prison for unrelated charges and was released in October 2017.
Next: This high-profile relationship did not end quietly.
16. Lindsay Lohan and Samantha Ronson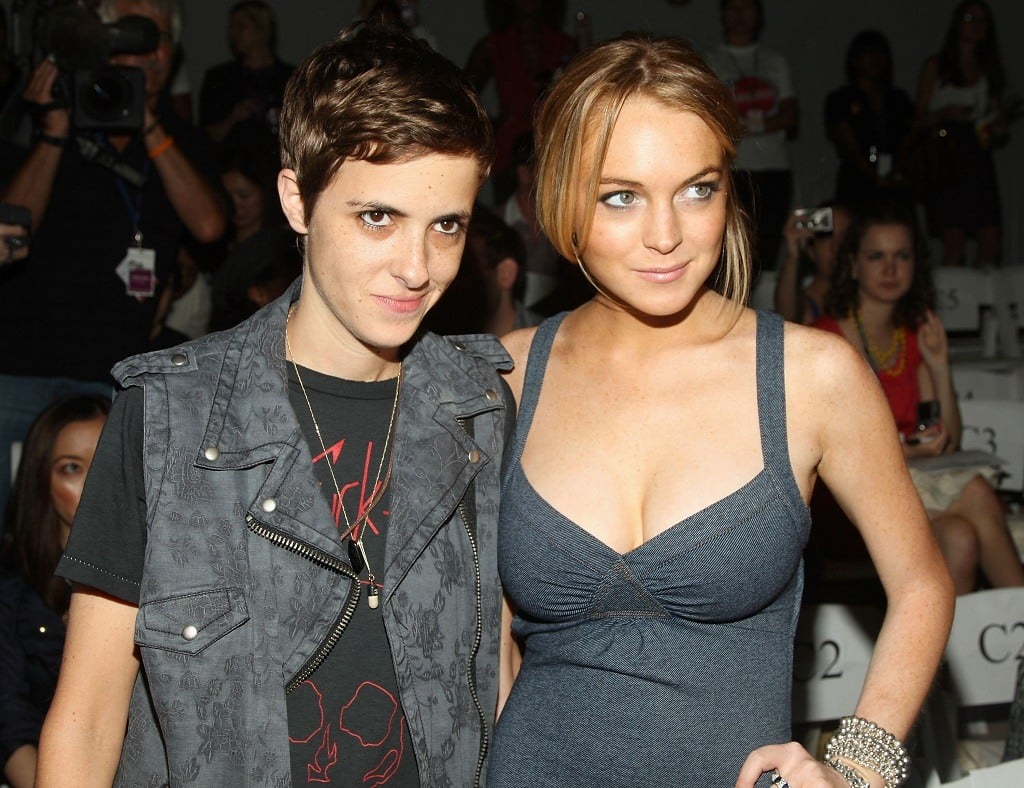 Together: dated three years
Relationship downfall: toxic lifestyles
What began as a friendship between DJ Samantha Ronson and actress Lindsay Lohan evolved into the latter's first same-sex relationship. That was the first — but not the last — headline of their three-year relationship.
Described as a "toxic" situation, the couple struggled with the party lifestyle, which included lots of drugs and alcohol. At the time, Lohan had been "arrested six times, checked in to rehab five times, been jailed and completed 536 hours of community service," according to the Daily Mail.
Lohan and Ronson's breakup, in 2009, did not happen quietly. It involved public fights, bodyguards, embarrassing tweets, cheating accusations, and threats of a restraining order.
Next: This talk-show queen has forgiven her rock star husband for the unforgivable … a lot.
17. Ozzy and Sharon Osbourne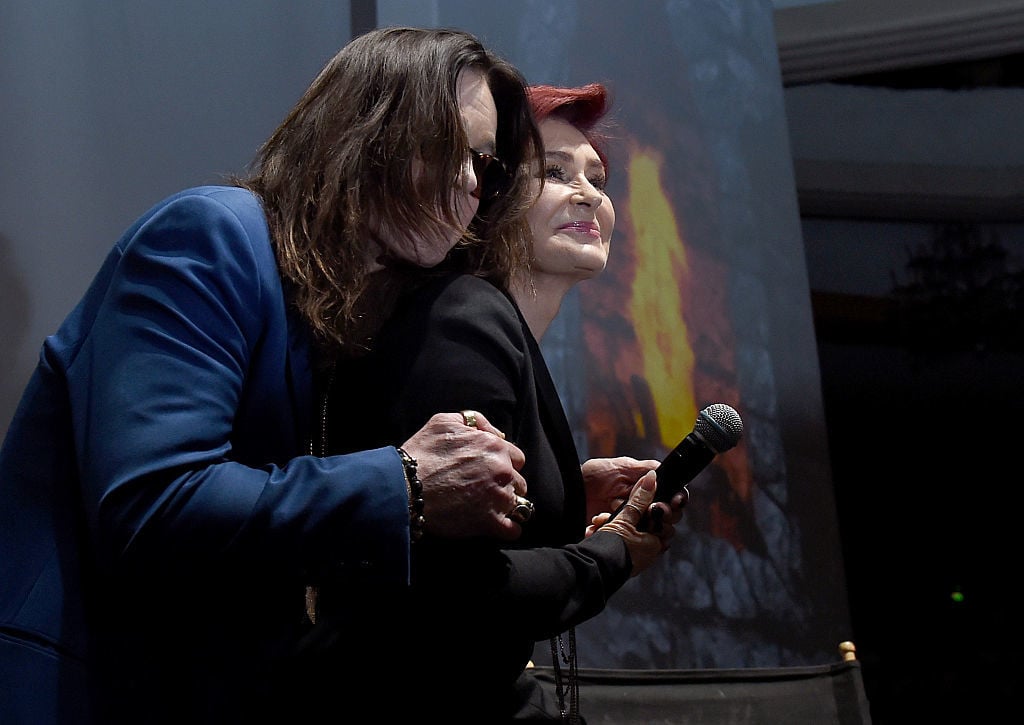 Together: married for 35 years
Relationship downfall: cheating, abuse
This duo has seemingly been through it all — infidelity, drug use, even physical assault (Ozzy admitted to knocking Sharon's tooth out). They called it quits in 2015 after Ozzy reportedly had yet another affair, but reunited in 2016 after Sharon decided to forgive.
Next: This infamous couple spent 16 years together before calling it quits.
18. Jack Nicholson and Anjelica Huston
Together: dated for 16 years
Relationship downfall: lifestyle choices and fighting
This couple had an on-again-off-again relationship for 16 years. During this time, Anjelica Huston apparently begged Jack Nicholson to start a family with her, but he refused. In 1989, Nicholson got another woman pregnant. Huston responded by busting onto Nicholson's movie set and beating him up.
Next: Some believe this rocker had her husband murdered.
19. Courtney Love and Kurt Cobain
Together: married two years
Relationship downfall: toxic lifestyles
Apparently many people opposed Kurt Cobain's union with Courtney Love, and although they were married at the time of the Nirvana band members' death, it wasn't always amicable. The union was rife with drug abuse and fights. Some fans even believe Cobain was murdered and Love was involved.
Next: These Hollywood icons tied the knot twice.
20. Elizabeth Taylor and Richard Burton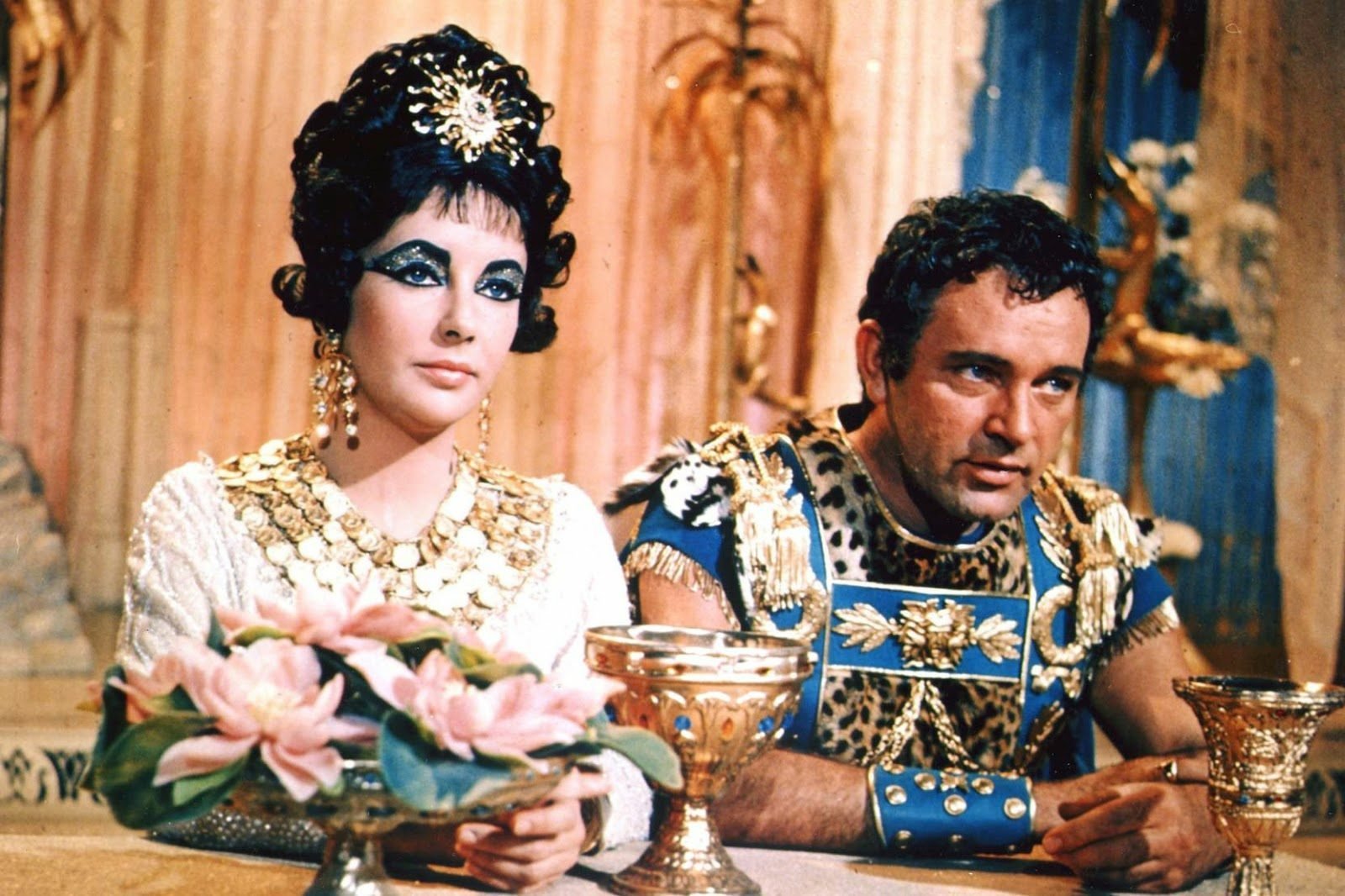 Together: married for 11 years (total)
Relationship downfall: lifestyle choices
Elizabeth Taylor married eight times, but Richard Burton is the only one she married twice. The two met on the set of Cleopatra in 1963, and the fact that they were both married didn't stop them from falling in love. They left their spouses and married in 1964.
Taylor and Burton's volatile relationship always kept them in the headlines. They divorced in 1974, remarried in 1975, and split again one year later.
Next: These famous musicians made beautiful music together onstage.
21. Ike and Tina Turner
Together: married for 16 years
Relationship downfall: abuse
Ike and Tina Turner made beautiful music together, but their relationship was extremely tumultuous. Tina described it as plagued by both physical and emotional abuse, which Ike never denied. She finally left him in 1978 after almost two decades together.
Additional reporting by Ali Harrison.