Victims of Horrifying Child Abductions: Where Are They Now?
From Elizabeth Smart to Jaycee Dugard, you've seen plenty of high-profile kidnappings on the news and heard of plenty more. CNN reports there are over 88,000 active missing person records in the U.S., according to the FBI's data. And nearly 40% of the children are under 18.
Thanks to systems in place like AMBER alerts and brave kidnapping victims who have dared to run from their captors, hundreds of children have been saved over the years. Here are the children who made it out alive, and where they are now.
Jaycee Dugard is raising the daughters she had with her captor
You remember Jaycee Dugard, the 11-year-old who was abducted on her way to school and held captive for 18 years. During that time, she was held captive in tents and sheds by a known sex offender and his wife. Dugard bore two of his children.
Now eight years after her release, Good Housekeeping reports Dugard is busy with her children, as at least one is currently in college. She's learning everyday tasks like grocery shopping, driving, and writing checks — and she's also thinking about love in her future. Dugard says she's "totally capable of having a relationship one day … I don't feel so damaged that I am totally put off by the idea."
Next: This woman is writing her second book and uses a different name.
Michelle Knight changed her name after she was found
Back in 2013, three women who were reported missing for a decade were found together in a Cleveland home. The captor, Ariel Castro, and his three brothers, held the three women together since they were in their late teens and early 20s. Finally, when one of the women broke free to grab the attention of neighbors, they escaped, People reports.
Michelle Knight, one of the captured women who escaped, goes by Lily Rose Lee today. She's writing a second book following her best-selling memoir, Finding Me, which will reveal what living post-captivity is like.
Next: The kidnapped woman who saved the rest of Ariel Castro's captured women is helping others. 
Amanda Berry helps find other missing people
Amanda Berry is another one of the three women found in Ariel Castro's Cleveland home. She was bold enough to initiate the escape in 2013. Today reports Berry now hosts a segment on WJW-TV that reports missing persons in Ohio and shares them with the public.
"When I was missing, the people who were looking for me never gave up. My wish is that this segment will not only help find those who are missing but offer hope for the loved ones who are looking for them," Berry said on the station's website.
Next: The third woman captured by Ariel Castro is enjoying a low profile. 
Gina DeJesus still lives in Cleveland
The third woman rescued from Ariel Castro's Cleveland home, Gina DeJesus is also making the best of her life post-captivity. She co-wrote a memoir with Amanda Berry about their ordeal titled Hope: A Memoir of Survival in Cleveland. Aside from that, People says she keeps a low profile and still lives in the Cleveland suburbs. She also enjoys life with her close family.
Next: This young girl was kidnapped and chained for 16 days. 
Katie Beers says her kidnapping saved her life
You might remember this high-profile case from back in 1992. The New York Times reports Katie Beers was taken by a family associate and kept chained in a wooden box for 16 days before her release.
What's even more startling is that Beers described her childhood as nightmarish aside from her kidnapping — and now today, she wants the best for her own two children. She went to college for business management and wrote a memoir about her ordeal. Beers even stated the kidnapping saved her in a way, as it pushed her to complete school and make a life and future for herself.
Next: This Austrian woman is still dealing with her trauma with a psychologist. 
Elisabeth Fritzl receives regular psychological treatments
This brutal case in Austria shocked people worldwide, as Elisabeth Fritzl was held captive for 24 years. The Sun reports in 1984, Josef Fritzl, Elisabeth Fritzl's father, lured her to the family's soundproof basement and kept her there for 24 years. She was repeatedly sexually assaulted and bore seven of his children.
Now free and with her six surviving children, she lives in a fortress-like house in northern Austria. Her and her kids receive psychological treatment to deal with the trauma, and she also has a relationship with her mom who reportedly did not know she was kept in the basement the whole time. The Fritzl household was renovated and is now being rented out.
Next: This woman, who was kidnapped as a child, felt remorse when her captor died. 
Natascha Kampusch developed Stockholm syndrome
Here's another Austrian case we can't forget. Mirror Online reports Natascha Kampusch was kidnapped at the age of 10 back in 2006, and she was held captive for eight years. Her captor, Wolfgang Priklopil, created a jail beneath his home in Vienna and wanted Kampusch to love him — and he committed suicide after her escape.
Now in her late 20s, Kampusch has collected millions of dollars thanks to her book deals, interviews, and movie deals, but her life isn't totally back to normal. She carries a picture of her captor with her wherever she goes. And when she found out Priklopil died, she stayed by his coffin to pray. She also removed herself from social media and is seemingly still very attached to her past trauma.
Next: She was taken to juvenile detention years after her release. 
Shasta Groene dealt with addiction
Shasta Groene and her brother, Dylan, were taken from their home after her mother, stepfather, and older brother were brutally murdered in 2005. Luckily for Shasta, she was discovered after her captor took her to Denny's for a meal, news channel KHQ reports.
Though she was just 8 years old at the time, she says she never felt like she had a normal childhood after she was saved. She struggled with addiction and landed in juvenile detention for a year before taking her life back into her own hands. Now, she has a baby boy, which she said back in 2015 when she was pregnant, was "something that's going to change my life for the better."
Next: This young boy feared for his life — and he wasn't alone. 
Shawn Hornbeck has tattoos in memory of his kidnapping
It was in 2007 when then-FBI special agent Lynn Willett was able to find not one, but two, missing Missouri boys. Michael Devlin kidnapped both Shawn Hornbeck and Ben Ownby. While Ownby was only missing for a few days, police looked for Hornbeck for five years before his rescue, People reports.
A year after Hornbeck's capture, he told CBS, "There wasn't a day when I didn't think he was just gonna kill me." Today, he's 25 with a factory job in Missouri. He attended private school post-rescue. He also has a tattoo on each forearm — one says "faith," the other, "respect."
Next: She started a foundation in her name after her ordeal to help prevent similar crimes. 
Elizabeth Smart has her own foundation
Back in 2002, homeless street preacher, Brian David Mitchell, and his wife captured Elizabeth Smart right out of her home. She was held captive for nine months, Today reports, until a passerby eventually recognized and rescued her from the ordeal.
Today, Smart is doing exceptionally well. She married a man she met on a Mormon mission trip and has two young children with her husband. She also has the Elizabeth Smart Foundation that helps to prevent crimes against children and bring aid to children who have already been victimized.
Next: This woman keeps to herself — and she didn't even want to face her captor. 
Abby Drover did not want to show up to her captor's trial
This high-profile Canadian case still greatly affects Abby Drover today. The Globe and Mail reports Drover was 12 years old when her neighbor kidnapped and sexually assaulted her in the mid '70s. She was held for six months before her captor's wife called the police to investigate him for strange behavior.
Drover now lives under a different name and told the court she did not want anything to do with her captor's trial. Eventually, she agreed to testify in hopes of putting him away for life. Now 37, not much else is known about her current life, as she seems to keep to herself and stay out of the limelight.
Next: All this young woman wanted was to go to prom. 
Tanya Kach finally made it to prom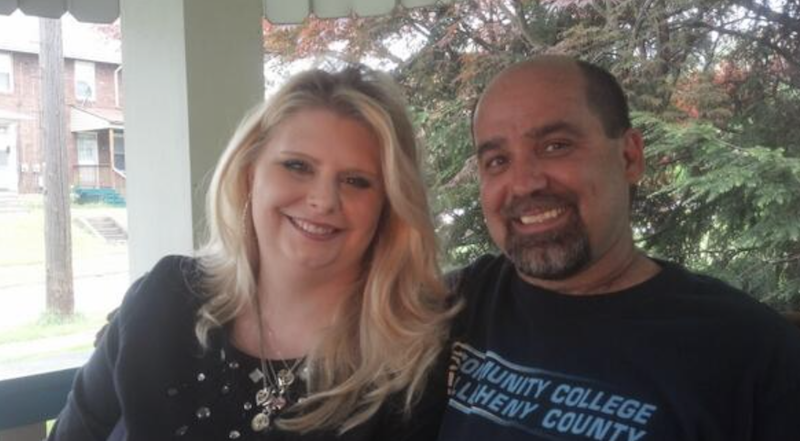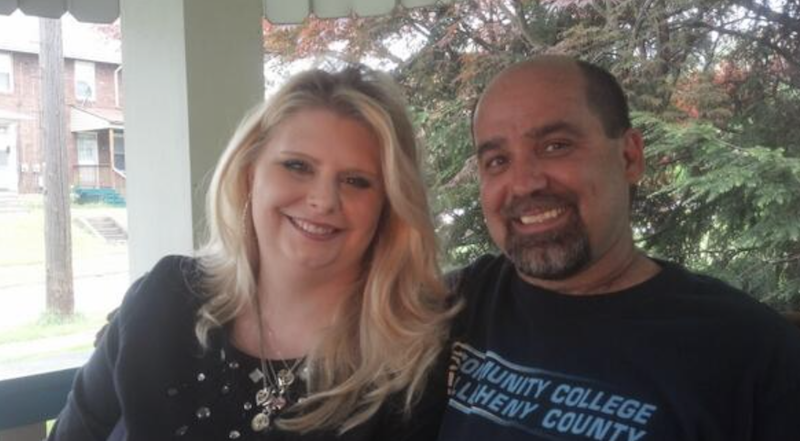 Tanya Kach was known as the face on the milk carton back in 1996 when she vanished. Daily Mail Online explains the janitor at her high school seduced her and held her captive for 10 years.
Now 31 years old, she recalls the one thing she wanted more than anything while she was in captivity — and that was to attend her prom. In 2013, after help from a local radio station, Kach finally had her wish fulfilled. Her then-fiancé Karl McCrum, told the radio station, "I would like her to experience everything that she missed" — and she reportedly had a great time. In 2011, she also wrote a memoir about her ordeal.
Next: This ultra-horrifying case has a happy ending. 
Colleen Stan raises her grandson and has a 'wonderful life'
This horrifying child abduction case occurred about 40 years ago, when a young Colleen Stan got into a car while hitchhiking to a friend's birthday party. Cameron and Janice Hooker then held Stan captive for seven years. And most of Stan's time was spent in a wood box underneath the couple's bed, People reports.
Today, Stan is doing well and has reportedly had a "wonderful life" since being freed. She's married for the fourth time and is raising her young grandson.
Next: She's still scared to walk the streets at night. 
Erica Pratt planned to become a veterinarian
Erica Pratt was kidnapped on the streets of South Philly and planned to be held for ransom by her captors, TIME reports. She was just seven years old at the time, but even so, Pratt had the sense to chew through the duct tape that bound her wrists and mouth, and escaped.
An exclusive interview with Pratt back in 2013 reveals she still feels nervous when walking alone at night. But she remains hopeful for her future, as she is planning on attending college for veterinary medicine.
Next: Thanks to smart thinking, this teen escaped her captor and is working through her trauma. 
Elizabeth Shoaf worked as a dental hygienist
Back in 2006, then-14-year-old Elizabeth Shoaf was kidnapped coming off the school bus by a man claiming to be a police officer. He led her to a bunker deep in the woods, where she was held captive for 10 days. Luckily, Shoaf took her captor's phone and sent a text to her mom, which police then used to locate her, WBTV News reports.
When interviewed in 2013, Shoaf said she's had more good days over the years, noting, "Bad days are decreasing." She since finished high school and graduated from technical school, and she worked part-time as a dental hygienist at Columbia University's dental clinic.
Follow The Cheat Sheet on Facebook!