10 Best Cities and Neighborhoods for Millennials to Live In
Handy for soon-to-be graduates or any Millennial looking to relocate is a list recently compiled by Niche, "The 25 Best Cities and Neighborhoods for Millennials." The list breaks down 25 cities ideal for the Millennial generation, making determinations based on: what proportion of the population is between 25 and 34, crime levels, median rent and income, racial diversity, and the unemployment rate. A great list to have on its own, Niche then dug a little deeper to discover the best neighborhoods within those cities, also based on factors like rent and income.
We've done a little digging of our own, taking a look at the top 10 neighborhoods on Niche's list to understand what is being offered, and to get a snapshot of the local character. Keep reading to see which cities and neighborhoods made the list.
10. Little Italy in San Diego, California
The San Diego tourism website says that Little Italy was originally the spot where Italian families made their living in San Diego, thanks to the tuna fishing industry. Now, restaurants, cafés, hotels, and galleries line the streets of this vibrant little neighborhood. Given its Italian roots, it's not surprising that the cuisine of Northern and Southern Italy are featured prominently — especially on India Street.
There are annual events, too, like the Mission Federal Art Walk held in April, and the Annual Festa, an October street festival. The neighborhood is also the home of Amici Park. According to the Little Italy Association, the park has bocci ball courts, green-space, and an amphitheater. School children in the area use it during the day, but at any other time it is open to the general public. The Association bills the neighborhood as "hip and historic" with banking, groceries, and any kind of shopping you can imagine at your doorstep.
9. North Loop in Minneapolis-St. Paul, Minnesota
North Loop owes its name to a trolley that used to service the area, the North Loop website explains. Next to downtown Minneapolis, and a part of the historic Warehouse District, North Loop is a rapidly growing community. Between 2000 and 2010, the population grew from 1,500 to 4,300 with Millennials accounting for 37 percent of the increase.
Once an industrial area, it fell into disrepair in the 1960s and 70s, but turned around in 80s as a center for arts and culture. Now this former industrial area hosts shops, nightlife, and restaurants. Baseball fans can easily take in a Minnesota Twins game, since Target Field is located in the neighborhood. It also has the Minnesota Farmers Market, and the Interchange, a community gathering space is set to open in 2014.
8. Oak Lawn in Dallas-Fort Worth, Texas
The Zillow demographics for Oak Lawn say the area is populated by a number of singles of all income brackets. From power singles to those attracted by "bright lights" and "big city," Oak Lawn is comprised of many college-educated residents. The area is adjacent to Dallas' historic district, and the Niche report states that it is a neighborhood characterized by high rents and high incomes.
The Dallas Voice says the area was a magnet for counterculture during the 1960s, which has lived on in the LGBT+ friendly vibe of the neighborhood. What has not been living on is historic preservation, as older homes make way for new developments to handle the new population. With the creation of a neighborhood association, buildings can be saved, and the charm of the region will not be lost.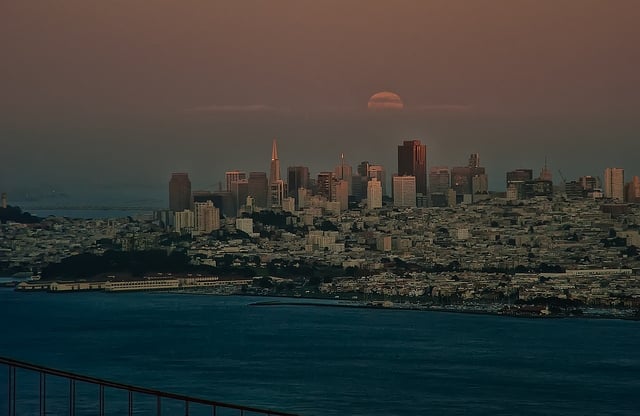 7. Speer in Denver, Colorado
Denver Neighborhood News describes Speer as having a variety of housing options, like condos and single-family homes. Commercial buildings run along several streets, like Speer Boulevard, providing close options for shopping, dining, and nightlife. Washington Park, Alamo Placita Park, Hungarian Freedom Park, and Governor's Park are all nearby, and the Cherry Creek bike and running path can be accessed from Speer Boulevard as well.
Speer has a walk score of 75, making most errands easily accessible by foot — something Millennials in particular will find attractive, since it means they are less dependent on their cars. It has a bike score of 94, and is close to the Capitol Hill neighborhood as well.
6. Spring Hill (Somerville) in Boston, Massachusetts
The Abrams & La Brecque Team, of Re/MAX reality, called Spring Hill a residential neighborhood with plenty of options within walking distance. Davis Square, Porter Square, and Cambridge are all nearby, and the neighborhood has a historic district as well. The Enoch Robinson Round House is in the area, along with parks, coffee shops, and bars. Spring Hill is within the greater area of Somerville, which is filled with thriving neighborhoods and squares with various cultural activities, places to eat and drink, and entertainment options.
5. Cow Hollow in San Francisco, California
Travel site Airbnb.com says of this San Francisco area that side walks, cafés, apartments, and restaurants lend the neighborhood a "haphazardly chic mystique." Along Union Street, you'll find the commercial heart of the neighborhood, with high-end shops, cocktail bars, and restaurants. The vibe is young and professional, and the locale is always crowded.
Cows that once grazed on grass below Pacific Heights gave the region the name, San Francisco's About page states. Pressure from residents however caused the cows to be removed in order for the neighborhood to grow. It is next to the Marina District and surrounded by lush green scenery.
4. Wicker Park, in Chicago, Illinois
Wicker Park has always been a part of Chicago, the Wicker Park Bucktown website explains. Originally populated by Germans and Norwegians, Polish and Jewish  immigrants arrived later, adding more cultural layers to the neighborhood. Although it went through a period of decline, Wicker Park is emerging from this state as restaurants and shopping spring to life again.
Wicker Park Fest, a large street festival, takes place during the summer — an event that includes live music, arts, and plenty of good food. The neighborhood is host to other events throughout the year, like Sunday Suppers, cocktail happy hours, live music, and dance performances. There is plenty of green space in the region as well, with several parks providing outdoor activities like basketball courts and playgrounds.
3. Clarendon in Arlington, outside of Washington, DC
Of Clarendon, Stay Arlington states that it should be your go-to when looking for a walkable, urban village. Music, dining, and shopping — especially at Market Common — are all found here, and easily accessible. The Clarendon Alliance lists many area events, including listings for daily happy hours. There is an annual Mardi Gras parade, and a Clarendon Day festival takes place in September. From April through December there is an area farmers market, and there are several local grocery stores, including one that caters to European foods. Greater Arlington and Washington, DC are also right next door, and public transportation can easily carry residents to and from these regions.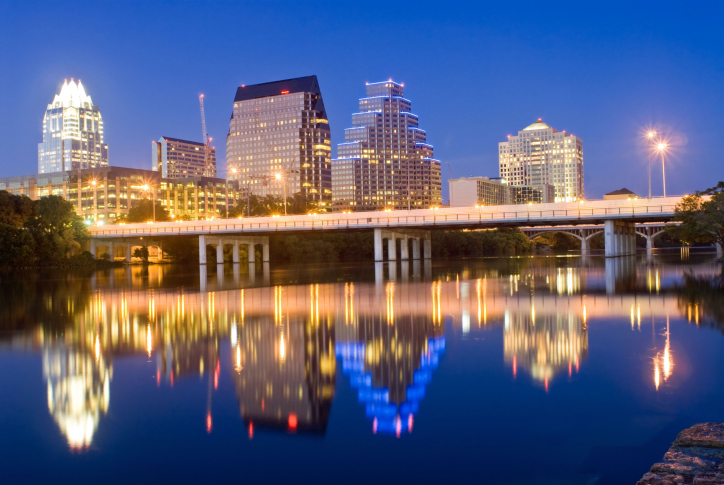 2. South River City in Austin, Texas
South River City, or Travis Heights, lies south of the Colorado River, and began being developed in the late 1800s. Travis Heights is an historic neighborhood in Austin, which really began to develop after the Congress Avenue Bridge was built. As the "South" in "South River City" suggests, this area is in South Austin. As described by Move to Austin, this part of the city is where the "Keep Austin Weird" slogan comes from. As a whole, South Austin caters to the artistic crowd who enjoy eating out, hearing live music, and going out in the evenings. It is close to downtown, and has a walk score of 64, meaning most errands can be done by foot.
1. Greenpoint Brooklyn in New York City, New York
Townhouses and cramped shops characterize this northern Brooklyn neighborhood according to Airbnb.com. The vibe of this eclectic population is relaxed and close-knit. There will be no shortage of coffee shops, transformed warehouses, and music for you to take in while in Greenpoint. David J. Maundrell III, the president of aptsandlofts.com, told The New York Times in 2011 that it was time for Greenpoint to be reinvigorated, and cast off its gritty appearance. "Greenpoint's time has come," he said. "Industry is gone and it's not coming back, and the waterfront is wasted as it is." Others felt the same way, believing that Greenpoint was the next Williamsburg.
More From Wall St. Cheat Sheet: