10 Must-Have Items For Your Summer Workout Wardrobe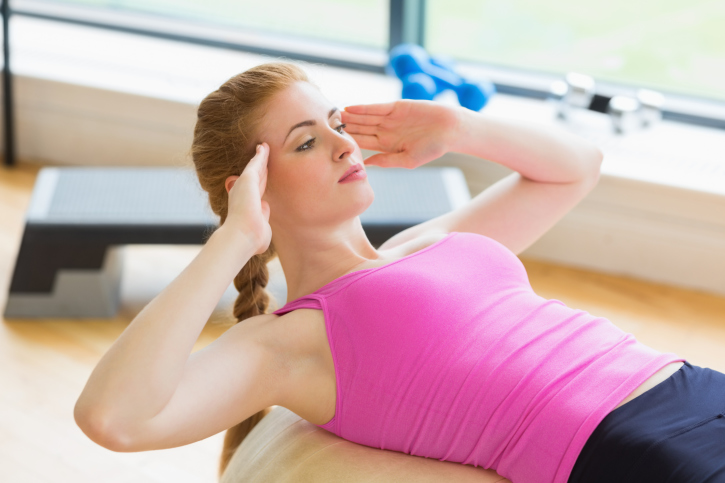 Summer is the perfect time to get outside and work up a sweat. Just make sure you're protecting yourself from the sun and blistering temperatures that summer often brings. These workout pieces not only offer you sun protection, but they're made out of lightweight, breathable material, ensuring you'll stay cool and look stylish on your five-mile jog. Check out these ten must-have items to add to your summer workout wardrobe.
1. Lolë's Move Up Top
Prevention recommends this tank top for people who are planning to do some serious outside walking during the summer. It's made from quick-dry material that gets rid of sweat, and it will protect your skin from the sun with its Ultraviolet Protection Factor of 50+. Stretchy elastane and a hidden MP3 pocket will ensure you're flexible and mobile during your workout. And, if you're hoping for a stylish tank, this one is definitely a must! It has cute ruching in the back that'll make you want to wear it even when you aren't hitting the pavement. You can pick up one of these tanks at Zappos for $45.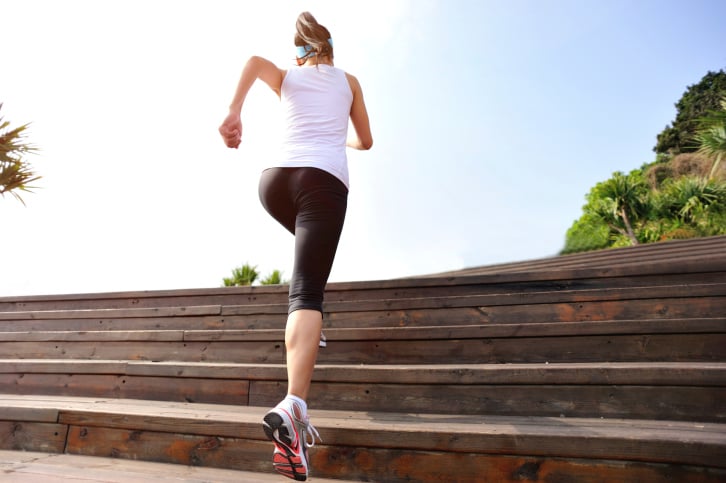 2. Brooks Micro Mesh Tank and an ASICS Running T-Shirt
This is perfect for summer biking. Layer a Brooks Micro Mesh tank, which you can pick up for $25 at Brooks Running, over an ASICS Running T-Shirt with a built-in-bra, which can be purchased at Lady Foot Locker for $30. Not only will it create a really cute and colorful look, but it also makes it easy to remove a layer when you start to get too hot.
If you're a fan of layering, Shape also suggests picking up the Mountain Hardwear Ghost Whisper Hooded Jacket (for $165 at Mountain Hardwear), which will keep you warm on chilly morning rides or protected if wind or rain pops up. It also rolls up really small, so you can easily store it if you do end up taking it off.
3. The North Face Better Than Naked Top
For $50 at The North Face, you can pick up one of its barely-there t-shirts, designed to wick sweat away, while feeling so lightweight that you'll have to check and make sure you have something on, Fitbie writes. This is a great all-purpose piece that is essential for all workouts, whether it's running, walking or biking. During those hot, muggy summer days, you'll be grateful you have a comfy lightweight t-shirt to turn to.
4. Patagonia Short-Sleeved Fore Runner Shirt
While we're talking about essential summer workout shirts, the Patagonia is another great one to pick up. It's $39 at Patagonia, which is a great deal considering all the good stuff packed into this t-shirt. It maintains its softness, while working hard to wick away sweat. Even though it's a polyester double-knit, Runner's World writes that there is no scratchy or synthetic feel to it. Plus, it also has a 30 UPF finish so you're safe from the sun, and its great odor-controlling agent keeps you smelling fresh even when you're working out in 80 degree weather.
5. Onzie Capris
"These printed Onzie Capris ($52; theonzie.com) are made out of flexible fabric that allows for maximum mobility and dries quickly. The length will protect your inner thighs from chafing while cycling, and they're tight around the ankle so you don't have to worry about any fabric getting caught in your bike chain," per Shape.
Not only are these capris great for cycling, but they'll also make excellent staples for yoga or running. And, since we are factoring in stylishness, you'll be pleased to hear the prints are really fun. It has an Aztec pattern that's bright and cheery, and it has a slimming effect on your legs.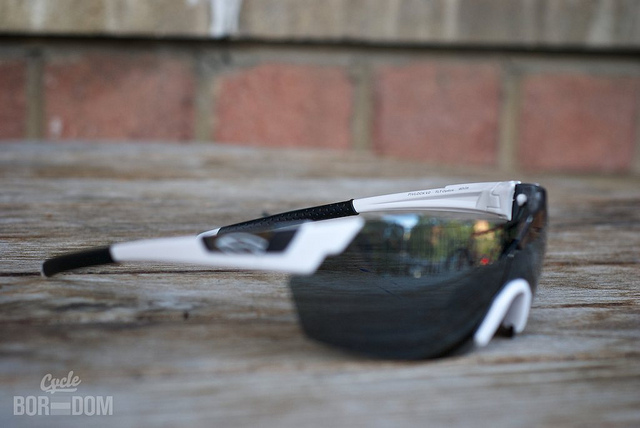 6. Smith Pivlock V2
These sunglasses will stay just where you want them (even when you're sweating a lot) because of its sticky nose pads and temple arms. The adjustable nosepiece lets you determine how much airflow you want between the glasses and your face, so you can prevent your lenses from fogging up on a steamy day. As for style, these shades come in plenty of great colors; check out the matte cement style or the matte shocking pink. You can pick up a pair for $159 at Smith Optics.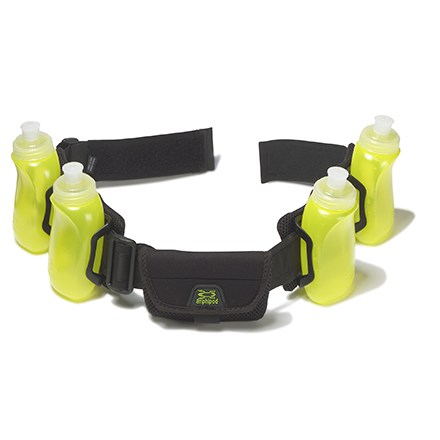 7. Amphipod Runlite Airstretch In-Touch Hydration Belt
This is a must-have item if you're doing long outdoor workouts in the blistering heat. This belt, which is $50 at Amphipod, carries two 10.5-ounce bottles and a standard size smart phone, according to Runner's World. There are also add-ons that hold your gels and keys, and an attachment can secure your race number, so you no longer have to desperately search for pins when race day arrives.
8. ASICS Favorite Long Sleeve SPF 50
"By forgoing sunscreen and wearing this thin long-sleeve shirt, my skin can breathe and sweat as it needs, without sacrificing skin protection," Olympic marathoner Deena Kastor, who is also a skin-cancer survivor, told Women's Health. While wearing a long-sleeve shirt on a really hot day may not seem ideal, the breathable fabric makes it feel as though you're wearing a tank. You can pick one up at Asics for $46.
9. New Balance ICEFIL Tank Top with UPF 40
For $45 at New Balance, you can get this great tank that has Xylitol-treated fabric, according to Women's Health. Not sure what that is or why you should care? Xylitol is the same sugar-alcohol that gives gum its burst of cool, so when it's laced on your tank top it'll give you a chilly blast when your sweat triggers it. Your sweaty skin will thank you!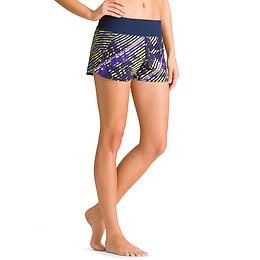 10. Athleta Printed Pulse Short
These shorts ($49 at Athleta) are great for several reasons. First, if you like running in the early morning or late at night, the subtle reflective details in the shorts will make sure people see you coming. Its clean, stretch knot waistband ensures the shorts stay perfectly in place while you're on the move, and it comes in really fun patterns. You can choose from amalfi blue stripe, saffron red stripe, black stripe or pisma print. It has a UPF 50, so you're shielded from the sun, and the lightweight, breathable material will help keep you cool.
More From Wall St. Cheat Sheet: