10 Syrup and Butter Recipes to Help You Move Past Maple at Breakfast
For some people, the idea of a pancake or waffle topping other than maple syrup is an idea that comes close to an act of breakfast treason — but in our opinion, maple has had its moment in the sun, and it is time for the rays to shine on other potential toppings. When one considers all the compotes, syrups, and flavored butters they could possibly pile on their pancakes or wallop on their waffles, they'll wonder why they didn't start switching things up sooner. Here are the 10 topping recipes that will have you reconsidering sauces and spreads.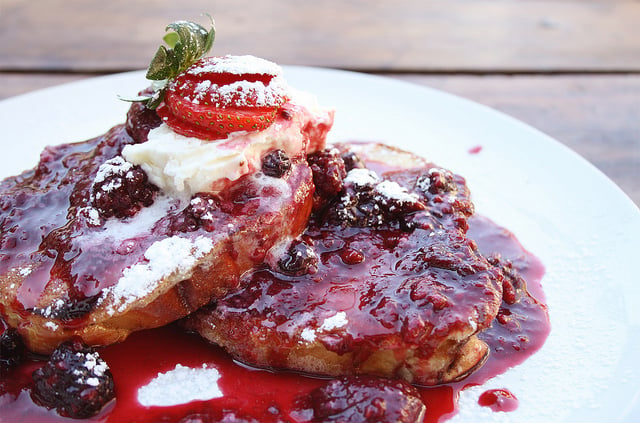 1. Mixed Berry Compote
Take a mix of your favorite berries — be they strawberries, blueberries, blackberries, or raspberries — and make a fruit-sweetened topping for your stack of flapjacks. You can store this compote from Whole Living for up to one week if you store it in an airtight container in the fridge.
Ingredients:
2 cups berries
1 tablespoon honey
1 teaspoon lemon zest
Directions: In a small saucepan, combine berries, honey, and lemon zest. Bring to a boil. Reduce to a simmer and cook until thickened, 7 to 8 minutes. Transfer to a bowl; set aside.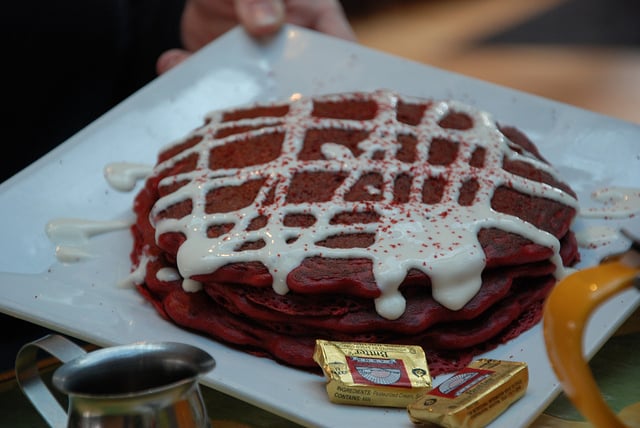 2. Cream Cheese Syrup
Cream cheese frosting is one of the best components of carrot cake and red velvet cake, so why not bring this sweet topping to the breakfast table with Rachel Schultz's cream cheese syrup?
Ingredients:
4 ounces cream cheese
1/4 cup powdered sugar
2 tablespoons milk
1 teaspoon vanilla
Directions: Cream together cream cheese, powdered sugar, 2 tablespoons milk, and vanilla. Drizzle over pancakes, waffles, or french toast when ready to serve.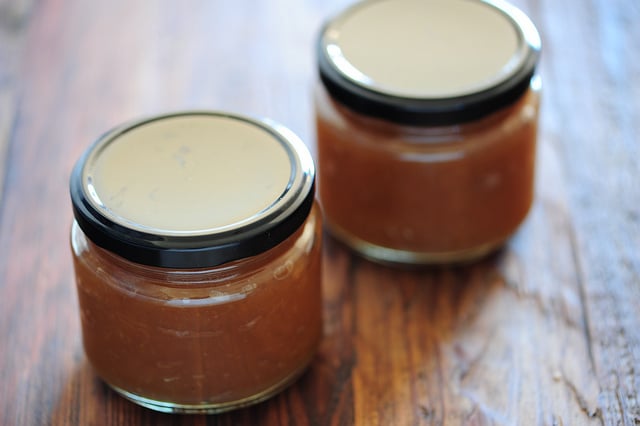 3. Apple Butter
Once you try it, apple butter will be one of those condiments you want to have on hand in your kitchen at all times. As fantastic on toast or muffins as it is your waffles, make AllRecipes.com's version and you'll have 4 pints ready for use whenever you want this fruit-based spread. Plan accordingly, though, because the butter cooks all day in a crock pot.
Ingredients:
5 1/2 pounds apples — peeled, cored, and finely chopped
4 cups white sugar
2 teaspoons ground cinnamon
1/4 teaspoon ground cloves
1/4 teaspoon salt
Directions: Place the apples in a slow cooker. In a medium bowl, mix the sugar, cinnamon, cloves, and salt. Pour the mixture over the apples in the slow cooker and mix well. Cover and cook on high 1 hour.
Reduce heat to low and cook 9 to 11 hours, stirring occasionally, until the mixture is thickened and dark brown. Uncover and continue cooking on low 1 hour. Stir with a whisk, if desired, to increase smoothness. Spoon the mixture into sterile containers, cover, and refrigerate or freeze.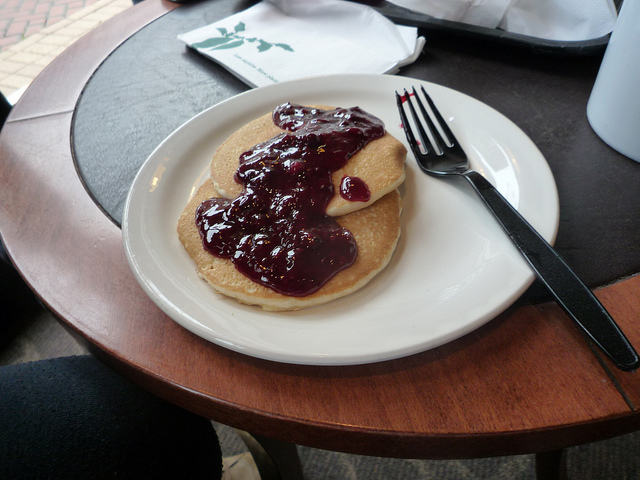 4. Warm Blueberry and Mango Compote
In this recipe from Food & Wine, you don't necessarily have to use mango (even though the name is part of the title.) Peaches or nectarines are easy substitutions, and no matter which way you make it, the compote can be stored for 3 days when covered and refrigerated.
Ingredients:
1 medium mango
1/2 cup fresh or frozen blueberries
3 tablespoons sugar
1 teaspoon fresh lemon juice
1/2 teaspoon finely chopped candied ginger
1/4 teaspoon finely grated lemon zest
Directions: Peel half the mango and cut 1/2-inch thick lengthwise slices down to the pit. Cut crosswise to release the slices. Repeat the process with the other half, then cut the mango slices into 1/2-inch dice.
In a small nonreactive saucepan, combine the mango, blueberries, sugar, lemon juice, candied ginger, and lemon zest with 1/4 cup of water. Bring to a boil over high heat. Lower the heat and simmer until the fruit is softened and the liquid thickened, about 15 minutes. Let cool slightly.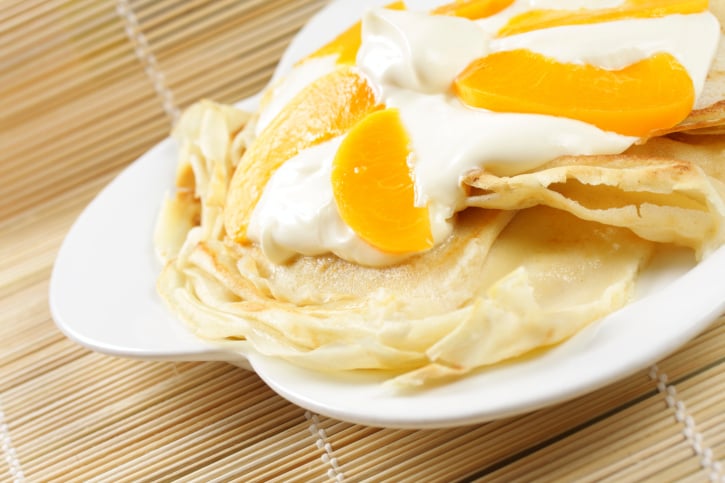 5. Peaches in Syrup With Yogurt Sauce
Make just the peaches, only use the yogurt sauce, or do both — just make sure you try this recipe from Pamela's the next time you make your favorite breakfast fare. You can use as much or as little sugar as you'd like with the fruit, and you'll want to base the decision around how ripe the fruit is — the more ripe, the less sugar you'll need to add.
Ingredients:
4 peaches or nectarines
4 teaspoons to 4 tablespoons sugar
1 1/2 cups plain or Greek yogurt
3 tablespoons brown sugar
1 teaspoon vanilla or almond extract
Directions: For the peaches, if your fruit is perfectly ripe, cut into 1/4- to 1/2-inch slices, mix with sugar and let sit 30 minutes before using.
If they are very fuzzy, or not just right in terms of ripeness, starting at the stem end using knife point, cut lightly through the skin around the peach; turn 90 degrees and cut lightly through the skin again. Place the peaches in large pan of boiling water for about a minute, remove from pan with slotted spoon to cutting board, remove skin. Cut into 1/4- to 1/2-inch slices, or cut in half if bite size pieces are desired. Add sugar and gently toss to coat. Let sit for 30 minutes so juices will flow and make a natural peach syrup.
To make the yogurt sauce, mix remaining ingredients until well blended and let sit for 30 minutes so the flavors can meld together. When ready to serve, top your breakfast dish with the peaches and/or yogurt.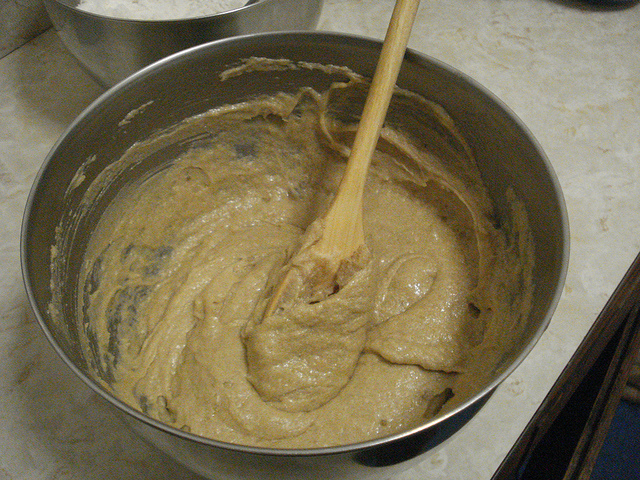 6. Cinnamon Butter
How do you add even more cinnamon flavored goodness to french toast? You spread liberal amounts of Food.com's cinnamon butter on top, of course. In the same manner, you could give your pancakes and waffles a cinnamon-spiced kick. Like the apple butter, this is one you'll want to have at the ready — it even will be great on dinner rolls!
Ingredients:
1 cup butter, softened
2 ounces granulated sugar
2 ounces brown sugar
4 teaspoons ground cinnamon
Directions: Mix and beat all ingredients listed, together, until smooth. Cover and refrigerate over night.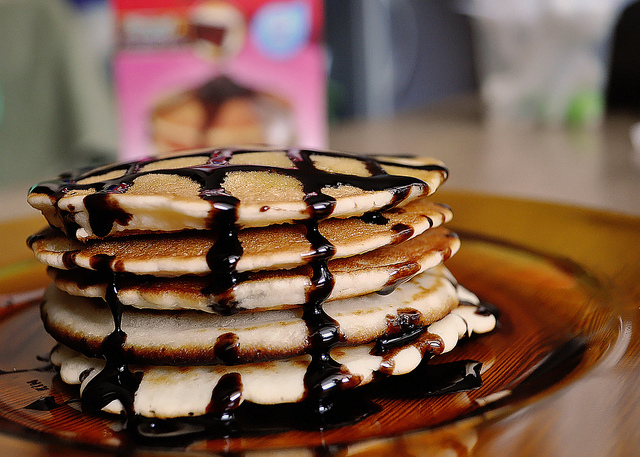 7. Chocolate Syrup
We aren't sure exactly what inspired the Aunt Bonnie in this recipe from Just a Pinch to make a chocolate pancake syrup, but we are certainly glad she did. Mix this up on the stovetop and watch chocoholics rejoice at their newfound ability to get their fix in from the syrup at the breakfast table.
Ingredients:
1 1/2 cups sugar
3 tablespoons cocoa powder
1/2 cup water
Dash of salt
1 teaspoon vanilla
Directions: Mix all the ingredients together and place in a small pan. Cook on medium and stir until the sugar is dissolved. This syrup can be served cooled or hot.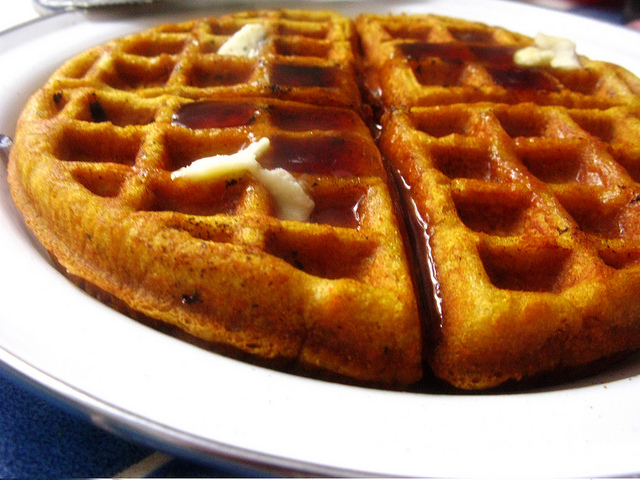 8. Vanilla-Orange Butter
Instead of trying to pick between jam or butter, try Chow's orange and vanilla flavored butter. With zesty citrus and sweet vanilla, this won't be your average butter — which will make your breakfast feel a little extra special.
Ingredients:
8 tablespoons unsalted butter (1 stick), at room temperature
1 vanilla bean, split lengthwise and scraped, seeds reserved, or 1 teaspoon vanilla extract
1 teaspoon finely grated orange zest, from 1 medium orange
1/8 teaspoon fine salt
Directions: Place the butter in a medium bowl and mash it with a rubber spatula until it's very spreadable. Add the vanilla seeds or extract, zest, and salt and mix until thoroughly combined; set aside.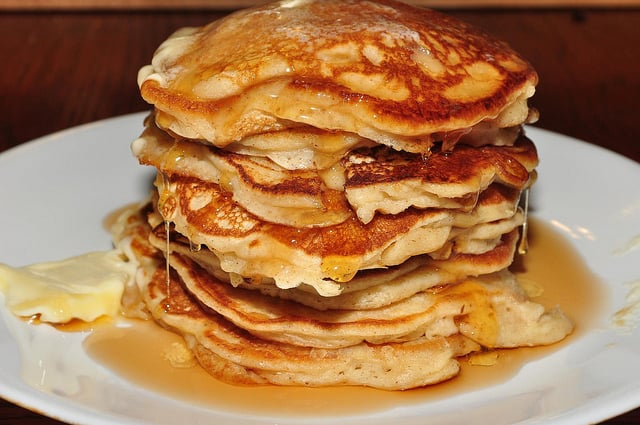 9. Lemon Syrup
When life hands you lemons, make lemon syrup. Especially if you've made blueberry pancakes or ricotta waffles. Jen's Favorite Cookies will have you doing just that with this easy lemon syrup originally used on lemon pancakes.
Ingredients:
1 1/3 cup sugar
1/3 cup brown sugar
2/3 cup water
Peel of one lemon
Directions: Prepare syrup by placing sugars and water in a pan, and heating over high heat, stirring occasionally. Remove peel from lemon in large chunks, and add it to the syrup. Bring to a boil. For a thin syrup, let boil for 1-2 minutes; 3-4 minutes for thicker syrup. Remove lemon peel pieces with a spoon and discard. Drizzle topping while still warm.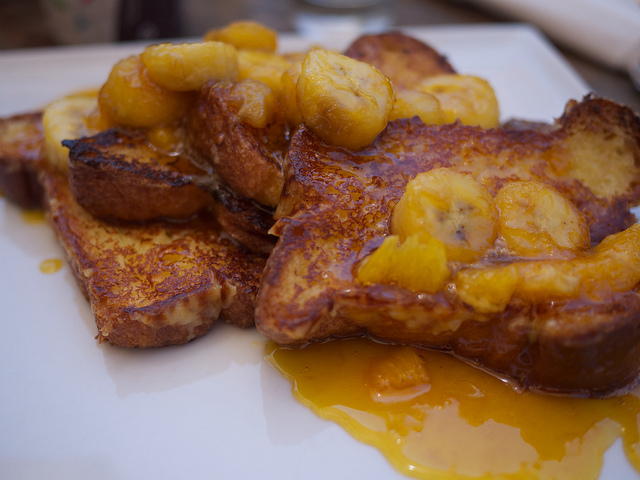 10. Caramel-Banana Syrup
Forget banana pancakes, we've got banana syrup from Bon Appétit that you need to try. On second thought, don't forget the banana pancakes because while this carmel syrup will elevate any standard stack, it would be superb on top of banana flavored flapjacks.
Ingredients:
2 large bananas, peeled
1/2 cup (1 stick) butter, melted, divided
3/4 cup (packed) golden brown sugar, divided
1/4 cup water
1 teaspoon vanilla extract
Directions: Cut bananas into 1/4-inch-thick rounds. Combine ¼ cup melted butter, 1/2 cup sugar, and 1/4 cup water in heavy large skillet. Boil over medium-high heat until mixture thickens slightly, about 2 minutes. Stir in vanilla extract and sliced bananas. Remove syrup from heat.
More From Wall St. Cheat Sheet: