11 Decorating Ideas to Make Your Rental Feel Like Home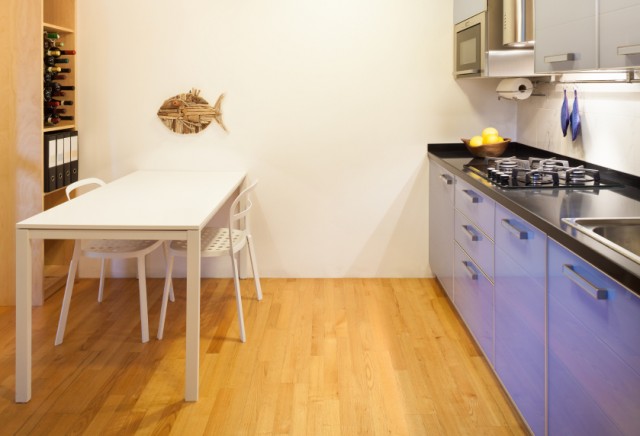 Given the flexibility, most young adults prefer to rent rather than own. With only a short-term commitment, young renters can change jobs and move anywhere they want when a lease is up. However, just because young adults have less loyalty to a place doesn't mean they can't spend money on decorating the rental and making it feel like home.
If you're among the rent generation trying to find a way to personalize your temporary abode, read on. Below are 11 decorating ideas that can turn any rental property into your home, no matter how temporary the home may be.
1. Investing in Furniture You'll Love Forever
When it comes to buying furniture for a rental property, people tend to avoid investing in luxurious furniture. Regardless of the budget, people always assume existing furniture won't fit in the next home. Well, it's time to debunk this common misconception. Calling a rental property home doesn't have to mean living with cheap and disposable furniture. In fact, cheap furniture will only make your rented home look like a college dorm. Unless you go with custom-made pieces, quality furniture should be a long-term investment you can take with you no matter where you live. Ready to change your dorm-like home? Consider investing in a nice piece of furniture that you'll love forever. Sofas are a good starting point.
2. Consider Second-Hand Furniture
That said, if you really can't afford top-of-the-line furniture, there is an alternative. Instead of filling your home completely with Ikea, get some used, yet high-quality pieces from thrift stores or Craigslist. It's true that second-hand furniture may cost the same amount as the whole new Ikea items. Nonetheless, its (most likely) better quality will ensure longevity and save you money in the long run. Additionally, painting the old furniture lets you create a personal touch to the home.
3. Swap Out Ugly Lighting Fixtures
We all know that beautiful lighting fixtures can make a big design statement. However, chances are that your rental only comes with the most outdated ceiling lights. Feeling gloomy? Don't be. Replacing a lighting fixture is indeed one of the easiest DIY projects anyone can undertake. You just need to contact your landlord, get his/her approval and shop for some lighting fixtures that can represent your taste.
Not sure on design? Here are some tips on how to choose the best lighting fixture for your home. If you want to keep your security deposit, remember to store the original lights carefully and swap them back when you move out.
4. Install Temporary Wallpaper
Bored of your plain white walls? If you're looking to liven up your walls and willing to take a bold move, use removable wallpaper to create an accent wall. Unlike paint, removable wallpaper is easy to install (just peel and stick) and available in a variety of patterns. You can add instant visual interest to your rental, and there's no need to worry about the repair fee. Even better, removable wallpaper won't damage your walls when you peel it off, and you can reuse it multiple times without losing cohesion.
5. Try Stenciling a Wall
While most landlords don't like tenants to paint an entire rental, they're usually cool with some small painting projects, such as a wall stencil. Since your landlord may ask you to paint it back, we recommend only stenciling a small part of your wall. Also, to make your repainting job easier, don't forget to ask your landlord for the brand and name of the original paint color. For renters who have never painted before, consider hiring a professional to paint the wall stencil. This way, you can ensure the best result.
6. Transform Ordinary Walls Into Your Art Gallery
Another easier and more inexpensive way to personalize your rental is to use your blank walls as your art gallery. Hang some framed artwork to show your aesthetic. Or, simply create a memory wall with a photo or postcard collage that will make your rental feel more like you, giving you something both you—and your guests—will enjoy.
7. Hang Some Colorful Curtains
Let's say you have a difficult landlord and want to avoid any holes in the walls or bright colors on the walls. Don't worry, as there are some great alternatives for you and your landlord. Invigorate your space by hanging some colorful curtains. A floor-to-ceiling drape will work just like an accent wall.
8. Lay an Area Rug
Not every renter is lucky enough to find a place with beautiful hardwood floors. If you fall into the category of "having wall-to-wall carpet flooring," don't get frustrated. You just need a stylish area rug, and can layer it over the ugly floors. You may be concerned that a rug on wall-to-wall carpet will make a room look busy and bulky. Believe it or not, a bold area rug will not only cover your imperfect floors, but will  also bring a pop of color into your rental, sprucing it up.
9. Customize Your Cabinetry
As a renter, although we have no right to choose the look of cabinetry, there's still a way to personalize it. We're not saying you should paint the cabinets with colors you like, as it's not worth losing your security deposit to do such a big change. Instead, a small change, like changing out the boring handles with cute knobs, will make a big difference—not to mention it's something that is totally DIY-friendly.
10. Use Your Bed as a Focal Point
Your bed is for more than just sleeping. It should also function as a focal point of your room, especially when you're renting a studio or a room in a shared house. One of the easiest and quickest ways to decorate a bed is to add a headboard or a bed frame. Additionally, you can use bright-colored bedding to let your bed stand out. However, that doesn't mean your bedding has to look dramatic all the time. Sometimes, a simple white sheet and comforter with some vibrant accent pillows will make a bedroom look homier. No matter what bedding style you finally go with, don't forget to use a bed skirt or fitted sheet to cover your unappealing box spring.
11. Bring Life into Your Rental
Bring your rental to life with some real, living things. Fresh plants will not only add natural textures and colors to your space, but also help improve your air quality. Don't have a green thumb? No worries. You can start with some low-maintenance plants, such as terrarium, succulents andcacti, or simply buy fresh cut flowers and replenish the water frequently.
Conclusion
These simple decorating tricks will make your rental feel homier without annoying your landlord. That means you don't have to worry about losing your security deposit. So, what are you waiting for? Personalize your rental and call it your own even if it isn't 100 percent yours.
More From Life Cheat Sheet: