13 Recipes For Weekend Brunches You Make at Home
After a long, late night, brunch is easily the best possible way to start the day. Waiting in line for a brunch table, though, especially if you're suffering a bit of a hangover, can be torture. Whether you're anticipating a need of something soothing or rejuvenating, make it at home with one of these 13 recipes and save yourself the hangry brunch line.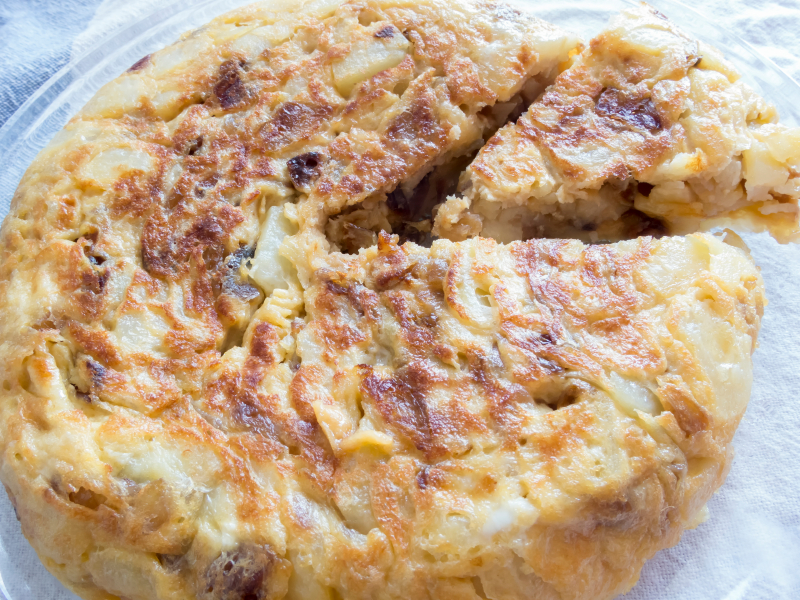 Hearty brunch
1. Shakshuka is a traditional Israeli breakfast. It's not a make-ahead recipe, but it is incredibly quick and easy — and you probably already have all the ingredients on hand. If you make it once, you can make it again with your eyes closed. This version from The New York Times uses feta to add even more heft for a powerful start to the weekend. Serve with your favorite bread substrate.
2. Tortilla Espanola, a Spanish omelet with potatoes, is generally served at room temperature. Make this one from Bon Appétit the night before and stick it in the fridge. When you wake up, remove from the fridge, make your coffee/tea/juice of choice, and dive in.
3. For a sweeter start, make these Lemon Raspberry Rolls from Joy the Baker the night before. Once you get the the second rising stage, after the rolls have been put into the pan and before they go in the oven, wrap them and stick them in the fridge. Let them finish rising while coming to room temp as you preheat your oven and drink your first cup of coffee.
Healthy brunch
4. Brunch doesn't have to sabotage your healthy-eating goals. Enjoy a delicious brunch without derailing your diet by preparing A Sunshiny Day's Coconut Pomegranate Overnight Oats.
5. Also crazy easy to assemble and your full daily value of vitamin C to help your immune system stay strong is this Kiwi Parfait from Women's Health. The mint really helps keep it fresh.
6. For an even brunch-ier healthy recipe, try this Asparagus With Poached Eggs and Parmesan recipe from Health.com. It trades butter-sautéed asparagus with lightly boiled stalks and a heavy and fatty hollandaise sauce with just a little bit of Parmesan cheese.
Hangover cure brunch: booze-free
7. Spicy Beef Pho is one of life's most reliable hangover cures. If you indulged too much the night before, and need something to clear out your system, sweat it out with a big bowl of this Vietnamese noodle dish. The Food Network has a "cheater's" version that uses packaged beef broth as a base, and you can make the broth in advance — just heat it back up and add noodles when you're starting a rough morning.
8. For something that will sit in your stomach until you start feeling better, make a batch of Drop Biscuits With Sausage Gravy from The Pioneer Woman. Make some haphazard biscuits, cook up some sausage, drown your sausage in whole milk, and combine with biscuits.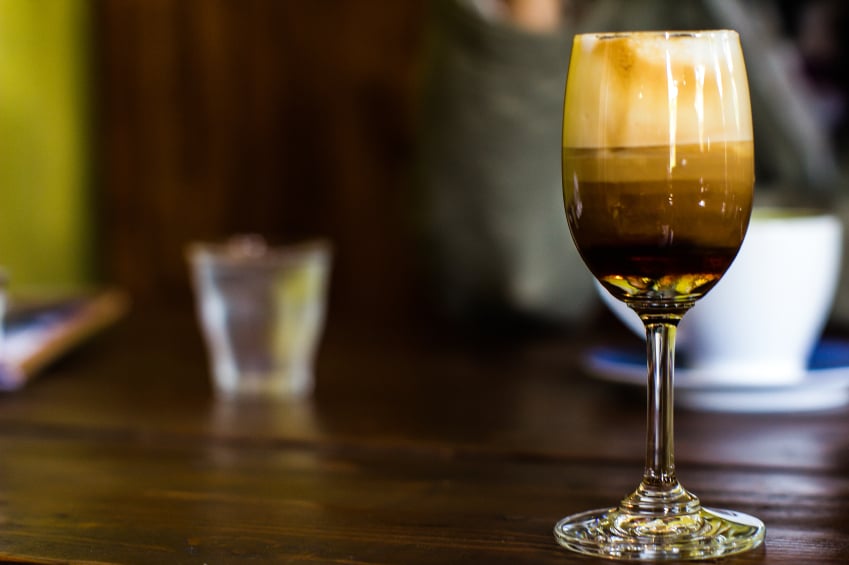 Hangover cure brunch: hair of the dog
9. If you know you won't feel up to making brunch in the morning, set yourself up the night before by assembling this Boozy French Toast from Smitten Kitchen. As Deb says, "Bailey's French toast will cure anything."
10. If you can't stomach a big breakfast, throw together the makings for a bagel spread with items like lox and cream cheese by following the grocery list from this Food Network recipe; cure your affliction with Irish Coffee.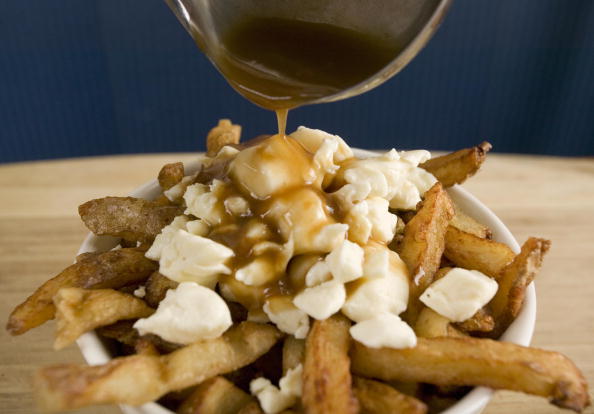 Greasy spoon
11. Sometimes, you just need something cheesy and greasy at brunch. In times like these, turn to Poutine — fries smothered in gravy and cheese curds — and top with a fried egg. For a recipe for this classic Canadian hangover food, peep this one from The Cooking Channel.
12. Rather than slaving over individual portions of Eggs Benedict first thing in the morning, make this Eggs Benedict Breakfast Pizza from CD Kitchen.
13. If you have family or friends who stayed the night, be a hero in the morning with this Bacon, Potato, and Egg Breakfast Casserole recipe from The Kitchn. You can make it ahead and refrigerate it overnight. When you wake up, just toss this eggy, bacon- and potato-filled casserole in the oven.
More from Life Cheat Sheet:
Want more great content like this? Sign up here to receive the best of Cheat Sheet delivered daily. No spam; just tailored content straight to your inbox.