19 Homemade Halloween Candies: All Treats, No Store-Bought Tricks
As Halloween draws near, it's time to begin thinking about filling up your candy bowl with delicious sweets for trick-or-treaters. But rather than pick up a bag of candy from the store, why not prepare your own tantalizing treats instead? Snickers, Kit Kats, Tootsie Rolls, candy corn, and Butterfingers are just a few of the sensational sweets you can easily prepare. Ready to skip the store and create your own homemade candy? Here are 19 heavenly recipes to prepare for Halloween.
1. Candy corn is a quintessential Halloween treat, and Hoosier Homemade's recipe is surprisingly simple to make. All you need is sugar, corn syrup, butter, vanilla, powdered milk, salt, and food coloring.
2. There's no need to stock up on Almond Joys thanks to Mom On Timeout. Using coconut flakes, sugar, butter, corn syrup, almonds, and chocolate candy coating, you can easily make your own Copycat Almond Joy Candy Bars to hand out to trick-or-treaters.
3. You'll become the most popular house on the block after passing out KitchMe's Chocolate Peanut Butter Cups. It only takes 35 minutes and 4 ingredients to create the perfect balance between rich chocolate and palate-pleasing peanut butter.
4. Erren's Kitchen uses sugar, syrup, butter, whipping cream, vanilla, dark chocolate, and peanuts to prepare the ultimate Halloween goodie. When preparing these Homemade Snicker Cups, you can substitute milk chocolate for the dark if you'd prefer.
5. You can satisfy any sweet tooth by preparing Cinnamon Spice & Everything Nice's recipe for Copycat Payday Candy Bars. The gratifyingly gooey caramel balances wonderfully with the peanuts' superb saltiness.
6. Follow Bitter Sweet's instructions to put a creative and healthy spin on your Halloween candies. Boo-Berry Bats are shaped to resemble bite-sized bats and call for frozen blueberries, applesauce, cocoa powder, sugar, lime juice, cinnamon, and liquid pectin.
7. Skip the store and instead prepare Food52's Homemade Twix Candy Bars. A sandy shortbread base is coated with melted caramel and then dipped in decadent chocolate, creating a heavenly treat.
8. These 3-Ingredient Homemade Butterfingers look and taste quite similar to the store-bought version. You can even prepare Kirbie's Cravings' indulgent candy in a microwave for a super simple treat.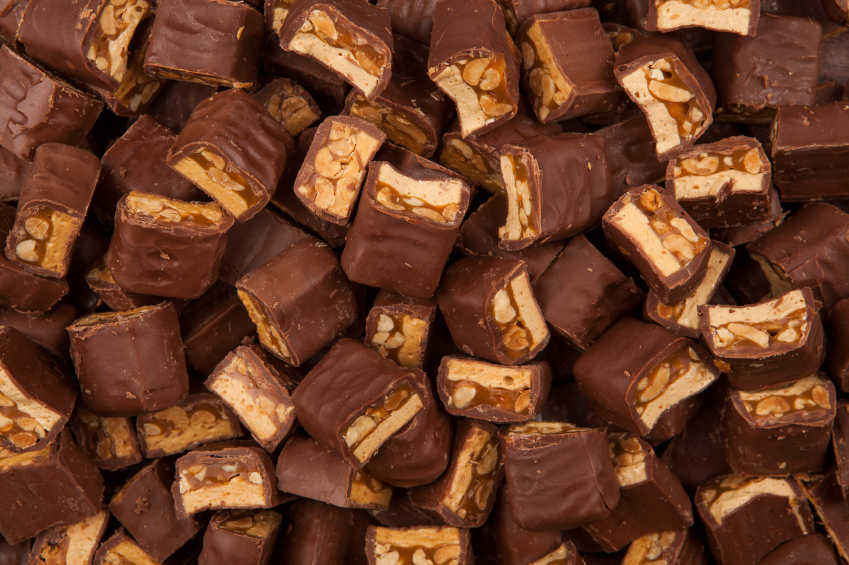 9. Oatmeal with a Fork presents a Halloween candy that's relatively healthy. For a tasty sweet that has no corn syrup, white sugar, or hydrogenated oils, you'll want to prepare these marvelous Milk Dud Bon-Bons.
10. Fun-size candy bars are essential for Halloween. Luckily, you can make sure to have them on hand by following The Galley Gourmet's exquisite recipe for Homemade Fun-Size Whatchamacallits.
11. If you've been searching for a paleo candy option to enjoy on Halloween, look no further! Fed & Fit's Homemade Paleo Almond Joys use coconut, maple syrup, coconut oil, chocolate chips, and almonds to create a dessert that won't wreck your diet.
12. These Homemade Snickers Bars will have trick-or-treaters flocking to your doorstep. From the decadent nougat filling to the rich, creamy caramel, you will love everything about The Recipe Critic's stunningly sweet treat.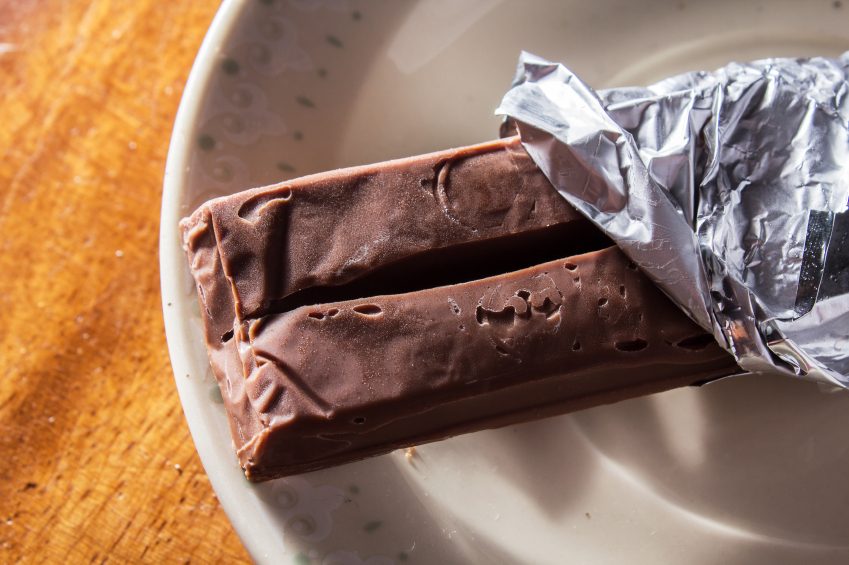 13. Why not create a Halloween candy that appeals to adults? Bitter Sweet's Pumpkin Pâte de Fruits include a crunchy sugar coating and a pumpkin jelly filling that's rich with cinnamon, ginger, and nutmeg flavors.
14. Souffle Bombay suggests preparing Halloweenie Chocolate and Peanut Butter Squares to hand out to family, friends, and co-workers this Halloween. You'll end up with orange-colored candies that are bursting with chocolate and peanut butter flavors.
15. For an enchanting candy that consists of homemade butter toffee, sliced almonds, and milk chocolate, make Stephie Cooks' Homemade Heath Bars.
16. It won't feel like Halloween until you prepare Homemade Kit Kat Bars. A Beautiful Mess only uses two ingredients to create these crispy, crunchy, and chocolate-filled candies.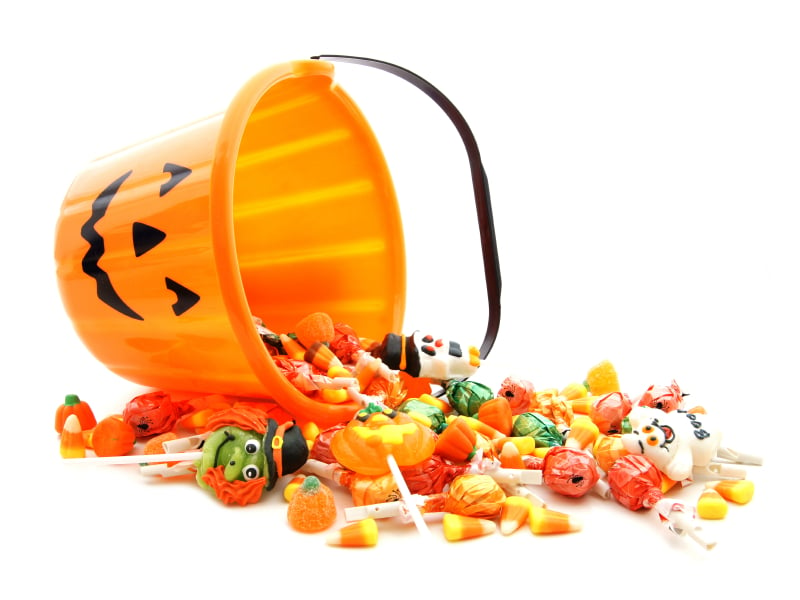 17. Make your own chocolaty, chewy, and tasty candies by following Showfood Chef's recipe for Cocoa Tootsie Rolls. After you make this unbelievably delicious delight, you can use parchment paper to individually wrap them.
18. Homemade Pumpkin Marshmallows are guaranteed to be a Halloween hit. The Baking Robot's recipe creates fantastic-tasting, fluffy marshmallows that are bursting with perfect pumpkin flavors.
19. Put a fun spin on a sucker by preparing this Home Cooking Memories recipe for Homemade Lollipops For Halloween. Flavored sparkling water, food coloring, sugar, corn syrup, and dazzling decorations will ensure you've got sensational and festive suckers.
More from Life Cheat Sheet:
Want more great content like this? Sign up here to receive the best of Cheat Sheet delivered daily. No spam; just tailored content straight to your inbox.