19 Ways to Take Dinner From Basic to Brilliant With Salsa
Sweet, mild, or hot, salsa is a delicious addition to any Mexican-inspired meal. Although the sauce is most frequently used as a vehicle for dipping, its piquant flavors can be equally useful when incorporated directly into a dish. It is an excellent complement to cheeses, vegetables, and beans in nearly any context come mealtime.  Here are 19 tempting and creative ways to use salsa as an ingredient in your cooking.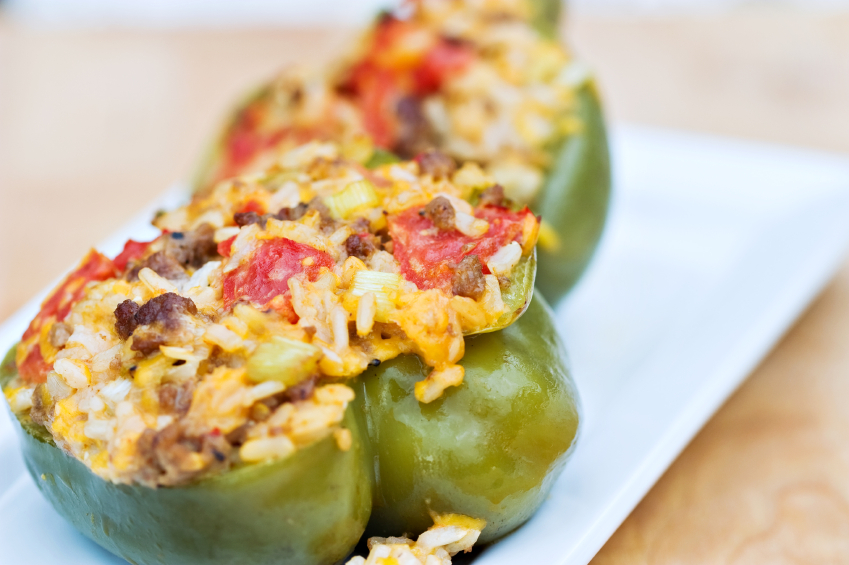 1. Weary Chef's Layered Mexican Casserole offers a variety of delightful flavors in one easy-to-assemble dish. Beef, peppers, onion, cheese, salsa, and spices all come together with fiber- and protein-rich barley for a gooey fusion dinner the whole family will love.
2. We're all familiar with stuffed shells, the classic Italian dish. Take the adventurous route by giving yours a Mexican kick! Closet Cooking fills the pasta with beef, taco seasoning, onions, garlic, and vegetables, laying the mix over a zesty layer of salsa.
3. This Mexican Pasta Salad offers an assortment of appetizing Mexican flavors, mixing elbow macaroni with salsa, tomato, onion, corn, olives, and cumin for an unforgettable taste. Add some chicken to make it tonight's entrée!
4. Krafted Koch's Chipotle Chicken and Rice Stuffed Peppers prove that big flavors can come in small packages. Loaded with flavor, each pepper is packed with ground chicken, rice, black beans, corn, and salsa. Top it all off with gooey melted cheddar — and tortilla chips for a heavenly crunch — and enjoy!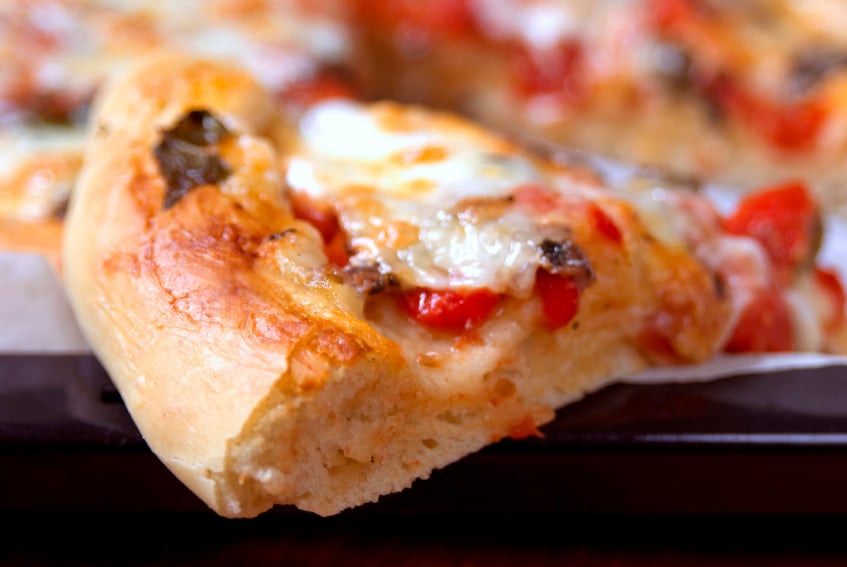 5. You've probably tried scalloped potatoes before, but have you tried them with meat sauce? The Recipe Rebel loads up her traditional platter with spices and meat-based sauce to create Mexican Scalloped Potatoes, an inspired fusion dish that will hit the spot.
6. If pasta and chili had a child, there's no doubt it would be this Cheesy Tex-Mex Chicken Pasta Skillet from the Comfort of Cooking. Cheese, beans, chicken, vegetables, and zingy seasonings populate this enticing dish — serve it up for dinner tonight!
7. One of the many beautiful things about pizza is that the possibilities are endless. Jo Cooks adds character to her Chicken Fajita Pizza by replacing traditional tomato sauce with salsa, bringing traditional Mexican flavors into this Italian fare.
8. Spaghetti squash is a nutritious — and enjoyable — way to serve up a pasta-esque meal for fewer calories. The Honour System offers this recipe for Baked Spaghetti Squash With Chicken and Beans. It's hot, gooey, gluten-free, and packed with protein. In other words, it's a hard-to-beat option for your next family meal!
9. One-pot cooking has never been tastier than with this dish from the Messy Baker Blog. Smother penne pasta in a mouthwatering mixture of salsa, chicken, corn, spices, and cheese, and voila — One-Pot Cheesy Salsa Chicken Pasta!
10. For those hoping to go a bit easier on the cheese, opt for a spiced-up Slow Cooker Salsa and Black Bean Chicken from Little Spice Jar. Four ingredients are all you need for tonight's delicious dinner. Try serving the dish up in tortillas or on a bed of hot rice.
11. Taste and Tell Blog's recipe for Salsa and Chicken Fettuccine requires just five ingredients, making it the perfect choice for a weeknight meal. You'll have this tasty Italian-Mexican fusion on the table in under 30 minutes!
12. Load up on savory Mexican flavors with this Cheesy Pork Guiso Verde with Black Beans and Red Pepper dish from the Spice Kit. The pork is cooked to tender, pull-apart perfection in a crockpot, then draped in cheese, spices, beans, and other irresistible flavors.
13. An assortment of velvety melted cheeses coats this macaroni and cheese for a luscious meal or snack time indulgence. Natural Comfort Kitchen recommends adding in bacon and salsa verde to give the dish an added kick.
14. In another Mexican-Italian fusion, Fare Season creates a tempting Chicken Salsa Verde Lasagna. The layered dish incorporates a simple combination of lasagna noodles, salsa verde, pulled chicken, and jack cheese. Enjoy!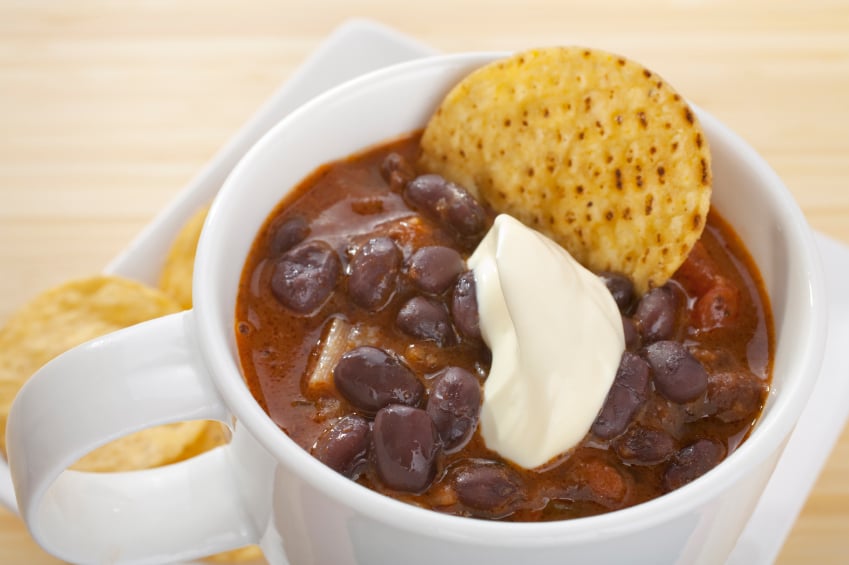 15. Warm yourself up on a crisp fall night with My Food Diary's recipe for an easy Black Bean Soup. The garlic and cumin in this dish bring out the best flavors in soft-cooked black beans, which offer 15 grams of protein and fiber in every cup.
16. Crockpot Gourmet covers slow-cooked chicken with a cheesy salsa mixture in this Crockpot Cheesy Adobo Chicken, resulting in a phenomenally tender and tantalizing entrée. Bursting with flavor, this dish is a dinnertime option that everyone will love.
17. These Mexican Rice Bowls from Good Life Eats are seasonally delightful, incorporating sweet potato for a taste of fall, along with piquant salsa, onion, kale, and spices.
18. Tex-Mex Ravioli is another great choice for those weekdays when you're in a rush, says Dinner Mom. Bake up cheesy ravioli with layers of tomato salsa, beans, cheese, and spices for a taste of Tex-Mex heaven.
19. The Chicken and Sausage Fiesta from Lexi's Clean Kitchen is exactly as fun as it sounds. Perhaps the funnest part of all is that it takes 20 minutes (and just one pan) to complete! Perfect for the cook who's short on time.
More from Life Cheat Sheet:
Want more great content like this? Sign up here to receive the best of Cheat Sheet delivered daily. No spam; just tailored content straight to your inbox.