28 of the Best Banana Recipes You Have to Check Out
Americans' love affair with bananas is nothing new. Since 1970, the United States Department of Agriculture's Economic Research Service has listed it with apples as the country's most popular fruit. Consumption grew between 1970 and 2010, and Americans went from peeling about 7 pounds of bananas per person to 10.4 pounds per person. We're willing to bet a fair amount of those bananas are baked into breads, blended into drinks, or sliced for sandwiches, which is why we've found twenty-eight amazing ways for you to enjoy banana flavored foods.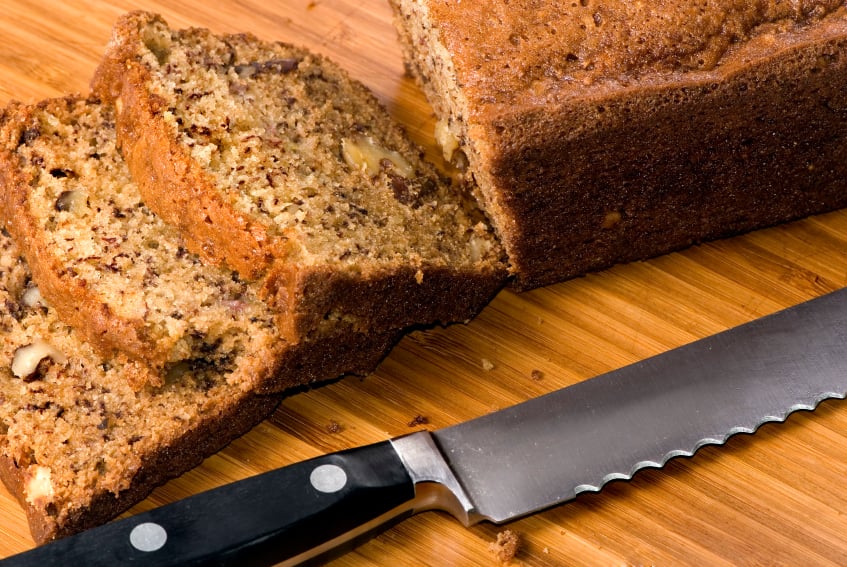 Banana bread
1. There is often no substitute for a classic, and Mrs. Myers' Banana Bread from Alexandra Cooks is true to that basic, moist banana bread often with people's first memories of the loaf.
2. Cheesecake lovers will want to test out the Cream Cheese-Filled Banana Bread by Averie Cooks. Make this decadent banana bread when you have a special brunch to attend, or to brighten up your weekday morning.
3. Sure, you've tossed chocolate chips in your banana bread before, but have you ever combined it with browned butter? The Corner Kitchen did, and the result is this recipe for Brown Butter Banana Chocolate Chip Bread.
4. But why stop at just chocolate chips when you could make Smitten Kitchen's Double Chocolate Banana Bread? In addition to the chips or chunks, the banana bread itself goes chocolate with cocoa powder for an unforgettable slice.
5. Southern In-Law wanted a banana bread suitable for breakfast and not a bread that was more like a cake. After testing batches, this gluten-free, no granulated sugar Healthy Banana Bread was created.
6. With a few simple tweaks, Pinch of Yum took banana bread to a whole new level. This Maple Banana Bread has heart healthy oats and is wonderfully flavored with maple syrup.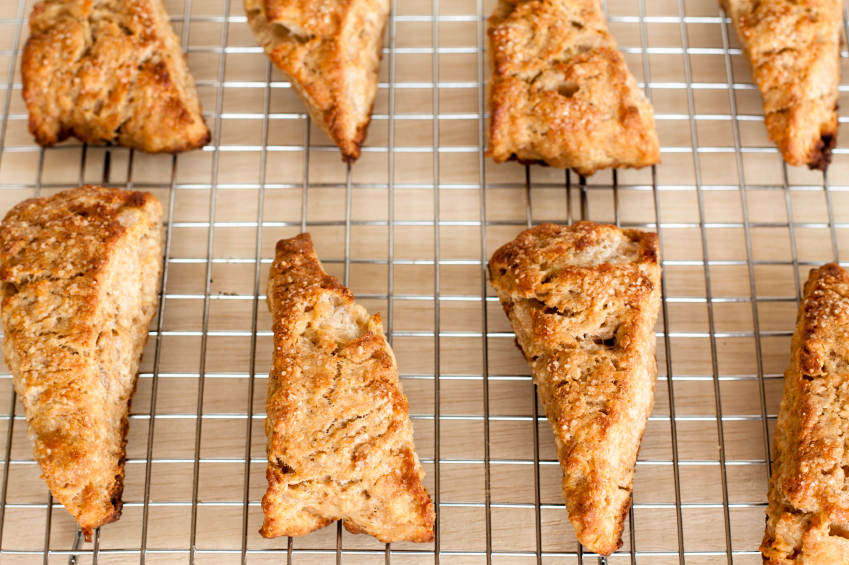 Like banana bread
7. Rivaling banana bread in popularity are other foods that are like banana bread–and a perfect example are the Whole Wheat Brown Sugar Banana Bread Pancakes from How Sweet Eats.
8. The Raw Banana Bread Breakfast Bars from My Darling Vegan will be similar to the Banana Bread Larabar and are a healthy delicious way to save money when you're craving a banana bread flavored treat.
9. Banana bread can go from one baked breakfast item to another if you make the Banana Bread Scones with Brown Sugar Glaze from The Kitchn. This new way of making banana bread is perfect for brunches and afternoon snacks too.
10. It won't feel like you're eating a healthy snack when you bite into the Banana Bread Chocolate Chip Oat Breakfast Bars Ambitious Kitchen created. Drizzled with chocolate, this oat-based breakfast or snack can be gluten-free and vegan friendly.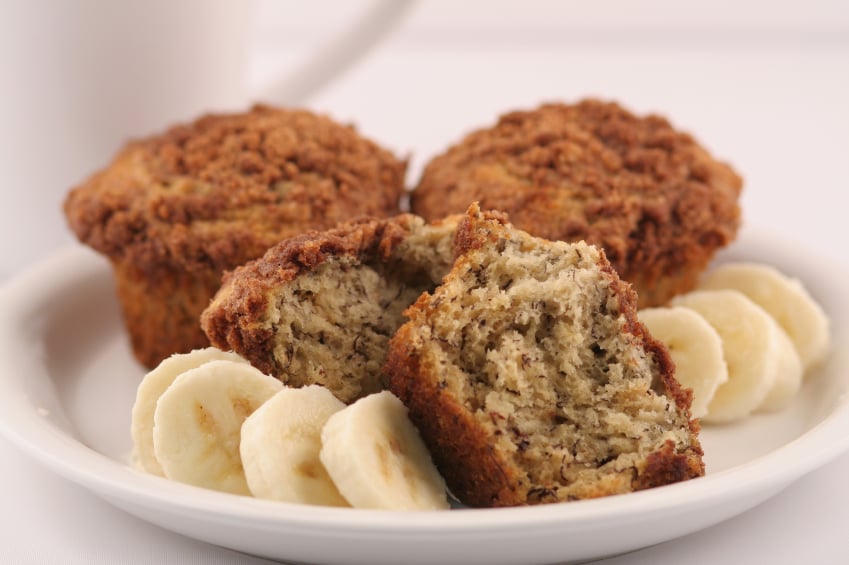 Breakfast foods
11. Tasty Comforts saw Cafe 222's french toast on an episode of Throwdown and wanted a kid-friendly, rum-free version. The result was this version of Peanut Butter Banana French Toast, which places peanut butter and banana between two slices of bread before giving the sandwich the french toast treatment.
12. If you need a reason to get out of bed in the morning, look no further than the Banana and Blueberry Pancakes with Cinnamon-Vanilla Butter from The Comfort of Cooking.
13. Coffee Shop Banana Streusel Muffins need to be one of your breakfast options, and In Katrina's Kitchen can make this a possibility. You can make them in a regular-sized muffin tin or go for the coffee shop vibe by baking jumbo muffins.
14. Prepare for a busy week by following this Paleo Parents recipe for homemade Frozen Waffles. Once frozen, the banana and apple based waffles can go directly from the freezer to your toaster, just like an Eggo.
15. Breakfast goes bite-sized with Healthy Delicious's Spiced Banana Donut Holes. Rolled in a spice mix containing sugar, cinnamon, ginger, and cardamom, the donut holes are a flavorful fried breakfast or snack everyone will love.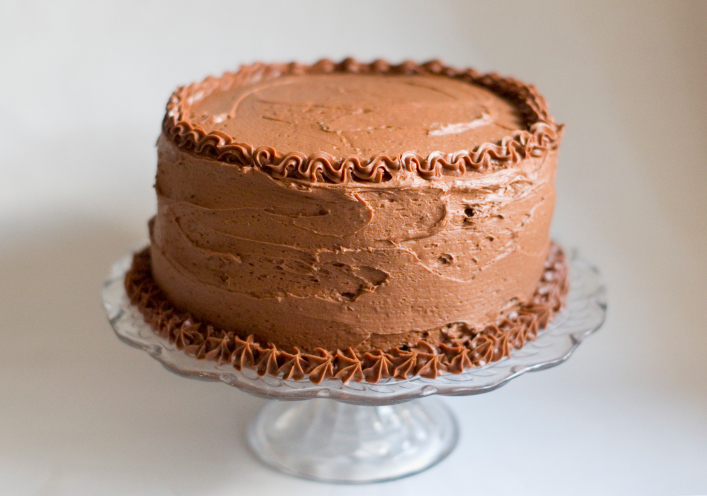 Cakes
16. Some banana breads border on cake as it is, but there is no disguising or arguing that ButterYum made a cake. A To Die For Banana Cake with Vanilla Bean Frosting to be exact.
17. Bakers Royale set out for an airy cake that wouldn't be dense like banana bread. The Chocolate Chip Banana Cake is still moist like any good banana bread, but is even sweeter thanks to a cream cheese frosting spread around the cake and between its layers.
18. Chocolate, coffee, and bananas are a tantalizing trifecta that will you have going back for more every time. Best Banana Cake from Personally Andrea puts all three to good use, starting with a banana cake base topped off with a homemade mocha frosting.
19. Banana cakes don't have to be layered or labor intensive. For a quick and wonderful dessert follow Chew Out Loud's recipe for Banana Pudding Cake that bakes up in no time using cake and pudding mixes in addition to fresh bananas.
Correction, 9/15: An earlier version stated the To Die For Banana Cake With Vanilla Bean Frosting was from the blog BetterYum when it should have said ButterYum.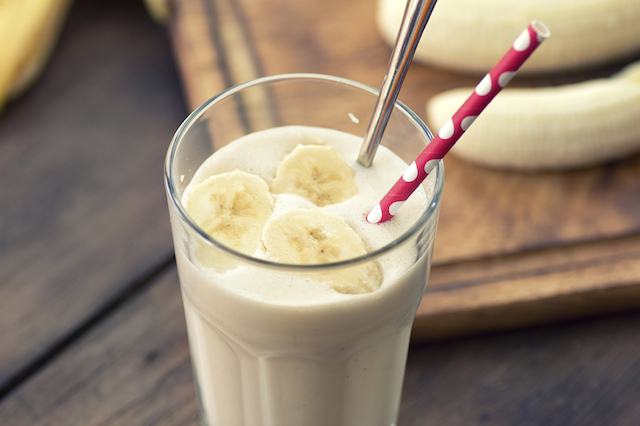 Blended and Frozen
20. Sometimes the simplest treats are the best, and that is definitely the case with the Chocolate Covered Banana Bites Momables made. Placed on a popsicle stick, the frozen bites are a whimsical and fun snack.
21. You could also take those frozen bananas and turn them into "ice cream." You won't even need an ice cream maker or fancy kitchen equipment. Flavor your ice cream however you like, but for a basic recipe turn to the Food Network.
22. When you need an energy boost, go for Cookin' Canuck's Healthy Coffee Banana Smoothie. Made with flax seed and Greek yogurt, the smoothie has about 9.2 grams of protein, it will fill you up and get you going.
23. Or your could blend your bananas with the ice cream to make a childhood favorite: Classic Banana Milkshakes. Someday Spoon took this route, employing vanilla essence to give the shake an even deeper flavor profile.
Sandwiches and Wraps
24. Waffleize your sandwiches like The Baker Upstairs did. Nutella Banana Waffle Sandwiches aren't made with a waffle batter though — instead slices of bread are headed for the waffle maker for a panini-like lunch or snack.
25. Update your peanut butter and banana sandwiches and cook Peanut Butter Banana Quesadillas using Budget Bytes' recipe. In it, tortillas stuffed with bananas, peanut butter, and chocolate are warmed in a skillet for a gooey, sweet, mouthwatering quesadilla.
26. While not a sandwich itself, Will Cook for Friends created a Banana Nut Butter spread that you'll be dying to put on sandwiches, in wraps, or eat just straight out of the jar.
27. No matter how much you love peanut butter and Nutella, you'll be ditching both for Closet Cooking's Jerked Pulled Pork Wraps with Mango and Banana Relish. The relish gives the spicy wraps a sweet balance.
28. Desserts can be sandwiched too — specifically, ice cream sandwiched. She Likes Food will have you taking your homemade banana "ice cream" and putting it between layers of peanut butter cookies with these vegan and gluten-free Peanut Butter and Banana Ice Cream Sandwiches.
More from Life Cheat Sheet:
Want more great content like this? Sign up here to receive the best of Cheat Sheet delivered daily. No spam; just tailored content straight to your inbox.