5 Affordable Ways to Help Your Community
There are so many easy and affordable ways to help other people. You can help a friend or acquaintance who is hurting by bringing a meal or helping to clean their house. You can also support a charity by volunteering or giving money; there are many good reasons to donate your time including the fact that doing so will make you happier. In addition to volunteering or giving directly to a charity though, you can also help your local community in other affordable, creative ways. If you care about a specific cause, you can take part in a benefit run or run a bake sale. Even picking up trash when you see it will help to make your community a cleaner and more welcoming place. Making a different locally can be easy if you want it to be; here's how.
1. Pay it forward
Although not everyone will participate, pay it forward is one of the easiest, and often one of the most successful, ways to impact your community. There is actually a Pay it Forward website, which posts easy pay it forward ideas each day. The basic idea is that you do something nice for someone else with no strings attached, and hopefully they will do something nice for someone else — paying it forward.
You don't need to use the website to come up with something yourself though. Many people start a pay it forward movement themselves. You can pay for the food of someone behind you in line, for example. If you want to give them a note asking them to pay it forward, you can, but simply doing something nice and unexpected for someone will often encourage them to do the same for someone else. Just knowing that a stranger did something caring without expecting to get something back can make a huge difference, and if enough people participate, this movement has the opportunity to affect a lot of people positively.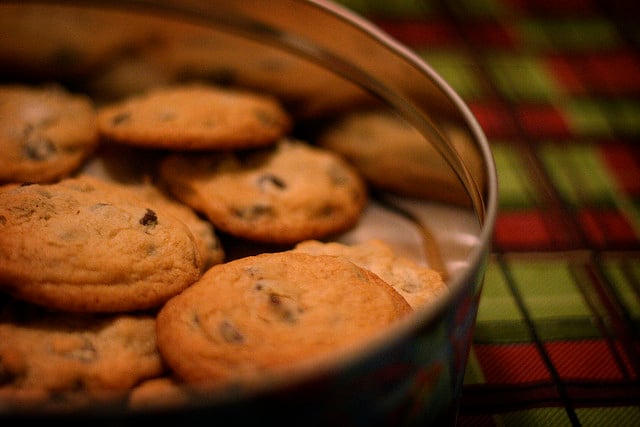 2. Run a bake sale
As old school as a bake sale sounds, people like them and they are popular. While you probably won't make a ton of money, organizing a bake sale is a great way to raise money for a cause that is important to you. If you make signs that indicate what your cause is, more people may purchase your goodies. Many people like to support local causes; so make your purpose known. Bake sales also can bring many people together to help a specific cause, which is a way of helping your community in and of itself.
You can increase your likelihood of success by making items that are seasonally appropriate; cookies that will melt in the sun when you are outside are probably not a good idea, but adding lemonade to your bake sale on a hot day might be a big hit. Pinterest has many fun ideas for bake sale items. Just be careful to follow all local rules about bake sales; schools in particular may not allow you to run a bake sale because of allergies.

3. Run for a cause
There are so many races and walks each year. If you care about a specific organization or cause, then running or walking to raise money can be extra beneficial because you will get in shape and raise money at the same time. There are many national organizations that organize races, but there are probably races for local organizations near you as well. Many people are eager to support friends or family who are running for a specific cause, because it takes endurance and training for you to participate in a race, particularly if you haven't been running or walking regularly. You can also encourage friends or coworkers to sign up as a team with you, which can be a great bonding activity.
If you can't find a race for a charity that is local, you can always organize your own race. It will take time and organization, but you will feel great after if you can raise money and do it yourself.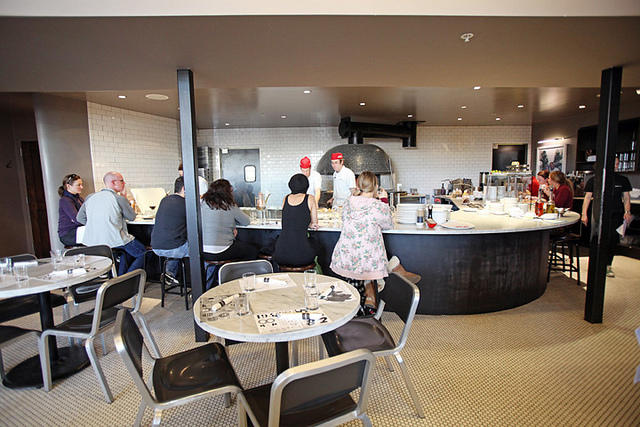 4. Get local restaurants or businesses involved
Many restaurants will agree to work alongside a specific organization or charity to have a fundraising night. The restaurant will create flyers (or ask you to) that patrons have to bring in to notify the restaurant that they are dining for a specific cause. At the end of the night, the restaurant will donate a designated amount towards the cause. Many schools as well as individual charities do this type of an event regularly.
You also can try asking for donations from local businesses for a specific cause. Restaurants and other businesses will often donate gift cards for auctions, and these can be very popular items. You should always go face to face to ask for a donation, and ask for the manager. If you make your request specific (gift cards, gift baskets, etc.), you might have more luck.

5. Beautify your community
Who likes to see trash outside their house or on busy streets filled with businesses? No one. Although the amount of litter across America and the world is really daunting, you can make a difference. Most communities have days designated as clean up days, and you can volunteer to pick up trash or work on a community beautification project. However, there is no reason you shouldn't just go out and do it yourself. Get a group together, and go pick up a local park (just call to make sure that it's acceptable to do so first.) Most community members will be happy that you want to make a difference, but some areas do have specific rules about organizing groups to clean the area.
You can also volunteer to plant trees or help with another project. Consider participating in or organizing a community-wide flower planting day. Making your community beautiful and clean not only makes it more attractive to you, but in time, it raises housing prices as well because people want to live in area that is well maintained. Plus, it helps people in the community feel proud of where they live.
There are many other ways you can make a difference in your community without spending much money. Organize a clothing sale or donation, start or participate in a community garden, and yes, volunteer.
More From Wall St. Cheat Sheet: