5 Caribbean Beaches Where You'll Have the Spring Break of a Lifetime
Whether you're a college student on a break or just an adult looking to blow off some steam before summer, the Caribbean offers a wide selection of exciting getaways. Spots like Puerto Rico, the Dominican Republic, Mexico, and more have long been popular destinations for spring breakers, offering splashes of the exotic that the continental U.S. simply can't offer.
Plan the perfect vacation now by booking a trip to one of these 5 top Caribbean destinations for spring break.
1. San Juan, Puerto Rico
Americans looking to travel to the Caribbean seek out Puerto Rico above all other destinations, reports Sojern, a travel data and advertising company. Recently, an article by Skift covered Sojern's study, which analyzed the most widely-searched Caribbean destinations online.
It's easy to see what makes Puerto Rico so popular: The United States territory uses the American dollar and requires no passport to visit, making it a convenient taste of tropical living for visitors of all ages. Capital city San Juan is a particularly popular option among party-happy vacationers, offering bars, nightclubs, beaches, and plenty of good eats within its limits. Meanwhile, sun-seeking adventurers will feel at home on any of the island's beaches: swim, snorkel, or simply kick back with a drink and appreciate Puerto Rico's laid-back culture first-hand.
USA Today notes that Puerto Rico vacation packages can be especially affordable when compared to other Caribbean hotspots. You can take advantage of that value now by booking one of the many vacation packages available online.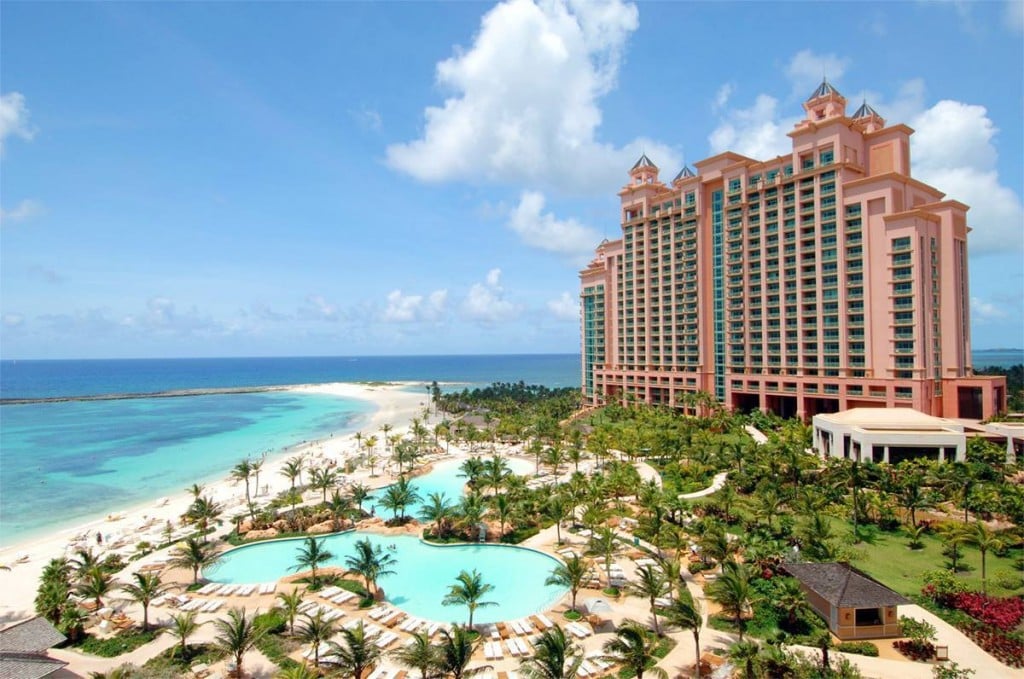 2. Nassau, Bahamas
The islands of the Bahamas offer vacation packages to suit just about any vacationer's style, but capital city Nassau is the spring break traveler's best bet, hands-down. Whether you're looking to rest up by the pool, partake in water sports, or dance the night away, you're sure to feel at home in this picturesque port city. U.S. News and World Report ranks the Bahamas one of its top 10 spring break destinations, citing the commonwealth's wildlife reserves, duty-free shopping, casinos, bars, and selection of resorts.
Resources like Student City and Student Travel Services can help you book a fabulous mid-semester romp, or check out sites such as Travel + Leisure for exclusive deals at renowned resorts such as Atlantis.
3. Punta Cana, Dominican Republic
The Dominican Republic is flush with fun-in-the-sun activities — many of which are conveniently located on the properties of its scores of gorgeous resorts. Opt for a trip to Punta Cana, where white-sanded beaches, an upscale nightlife, and azure waters are all located a stone's throw from your hotel room.
Punta Cana is home to some of the most comfortable and well-reviewed accommodations in the travel community: Most notably, the Travel Channel names Punta Cana's Majestic Elegance Resort as one of the top 10 all-inclusive spring break resorts out there. Websites like Student City share countless ways to make your Punta Cana spring break the trip of a lifetime.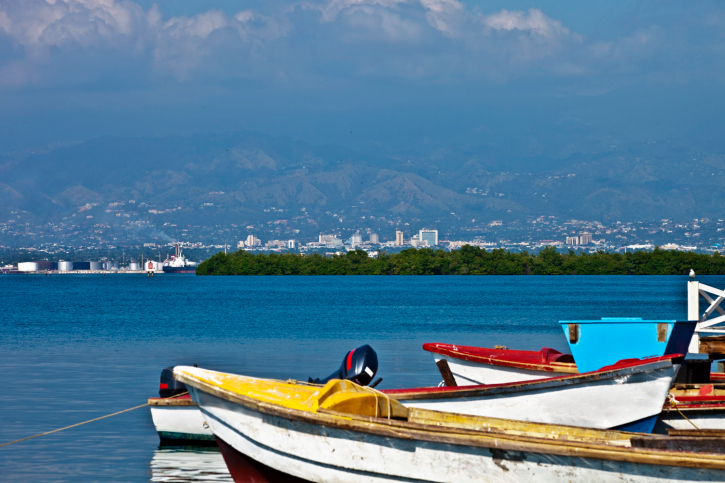 4. Montego Bay, Jamaica
Swaying palm trees, rays of sun for days on end, and the opportunity to party, loaf, and lounge at your ease — it's no secret why vacationers consider Jamaica a Caribbean gem. Jamaica has long soared in popularity amongst American travelers for its mellow vibes and warm, inviting atmosphere. Jet skiing, reggae jamming, swimming, surfing, and more are all on the itinerary for Jamaican-bound travelers.
Take part in the fun yourself by booking travel through sites like Visit Jamaica or Start The Adventure!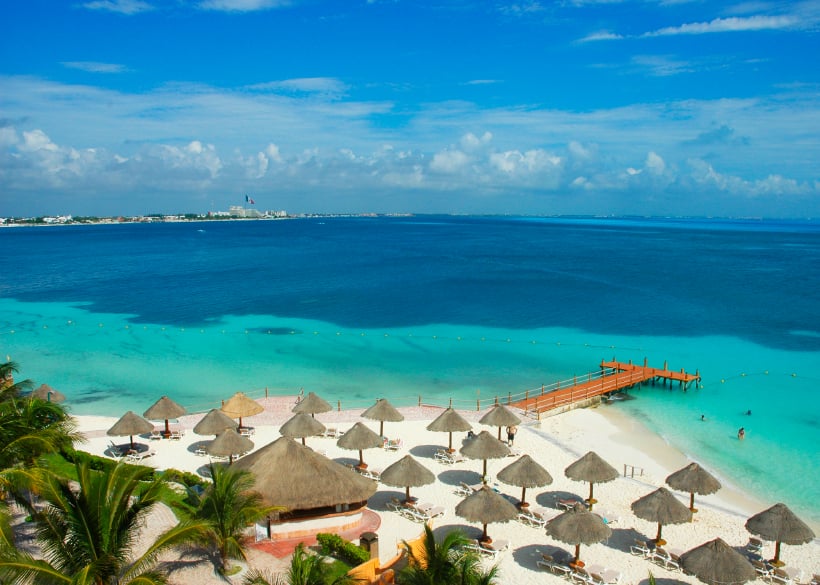 5.  Cancun, Mexico
Cancun is beloved by spring break travelers, both for its unlimited party potential and its affordability. U.S. News and World Report notes that even during the busy spring break season, savvy travelers can wrangle a $600-per-person all-inclusive deal here.
Although Cancun is known for hosting a mass influx of spring break crowds in March and April, don't let the idea of long lines and crowded swimming pools deter you: USA Today emphasizes that the destination's many miles of beaches ensure that you'll never be in want of a spot to sunbathe or sip a cool drink. For more information and helpful advice on resort stays in Cancun, consult the Travel Channel.
More from Life Cheat Sheet:
Want more great content like this? Sign up here to receive the best of Cheat Sheet delivered daily. No spam; just tailored content straight to your inbox.