5 Costly Home Improvements to Expect as a Homeowner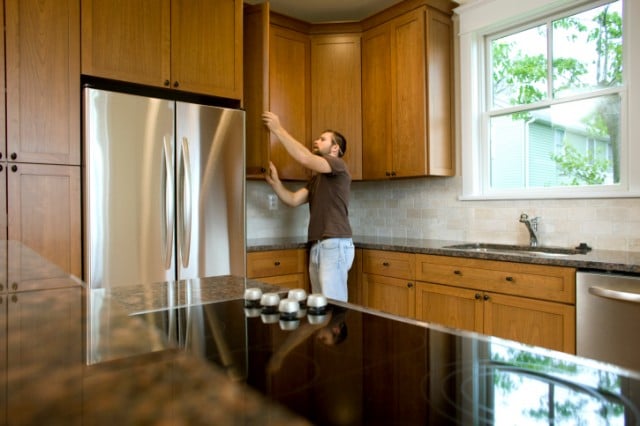 Home repairs are a necessary part of life, and can be particularly important when you need them to be comfortable (say, air conditioning in the summer), or when you need to fix something in order to sell your house. Some home improvements are completed easily and cost-effectively, while others leave homeowners down a few hundred to a few thousand dollars. Unfortunately, even the expensive home repairs need to be done, and often, they cause more pressing issues than less expensive problems. For example, a broken screen door might be unsightly, but a leaking roof can cause lasting problems if not dealt with quickly. Ideally every home owner should budget for costly repairs and improvements, and knowing which repairs or improvements are the most expensive can help. Below are five of the most expensive changes you will probably face while being a homeowner.
1. Remodeling a kitchen
It's probably no surprise to see a new kitchen on our list of expensive home repairs. The cost of remodeling your kitchen will vary greatly depending on the size of your kitchen and what finishes you want, but in general, it can be one of the most expensive home repairs you will face. Unlike some other repairs, many people see a kitchen remodel as a luxury rather than a necessity, but there are some cases that you will really need to replace aspects of your kitchen. Appliances wear out, and many home kitchens become outdated if they are not updated, which can make it difficult to sell your home. Kitchen remodels give homeowners a great return on their investment (80-85 percent), and can often be worth the money. However, remodeling your kitchen can cost a few thousand dollars, all the way to costing you $25,000, $50,000, or more. You can save money by sprucing up certain items you can't afford to replace (like ceiling fans or cabinets.)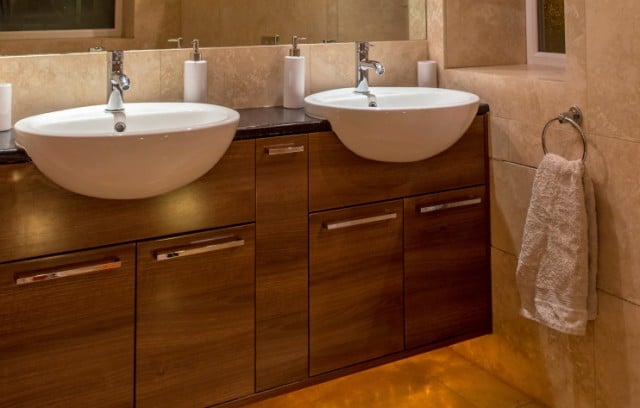 2. Remodeling a bathroom
Bathroom remodels, like a kitchen remodel, can vary depending on the size and what you want to do to your bathroom. The national average is about $16,000 for a bathroom remodel, according to the National Kitchen and Bath Association. Also, according to NKBA, if you plan a full remodel, you should budget twenty percent for labor, sixteen percent for cabinetry and hardware, fifteen percent for fixtures, forteen percent for faucets and plumbing, seven percent for countertops, nine percent for the floor, four percent for doors and windows, five percent for the walls and ceiling, four percent for design fees, and five percent for lighting and ventilation. You can save on your bathroom remodel by designing it yourself, by choosing less expensive finishes, or by only replacing areas that actually need to re replaced.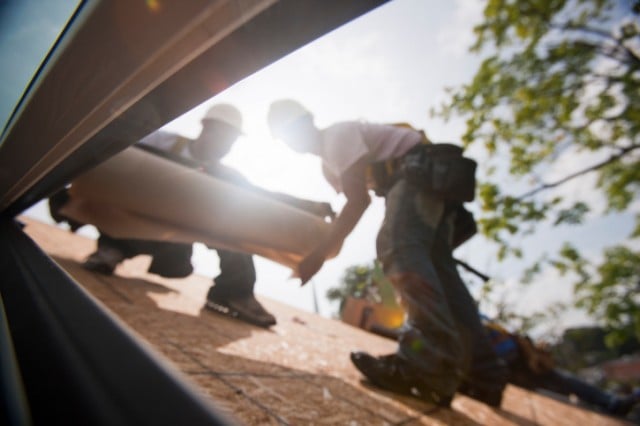 3. Adding a new roof
If you want to save money on an expensive home repair, you can try fixing any issues that your roof has; you can replace problem shingles for very little money. You can also repair a large section of the roof without replacing the entire roof, if the rest of your roof will last for a few more years. Eventually though, a roof will need to be replaced. If you have the knowledge to replace your roof yourself, you should definitely do so. It would cost you $1,000 to $4,000 to replace a 2200-2600 square foot roof, but a professional could charge as much as $2,000 to $8,500. People search the Better Business Bureau more than two million times each year, so clearly finding a reputable roofer is important. Be sure to search for an accredited business.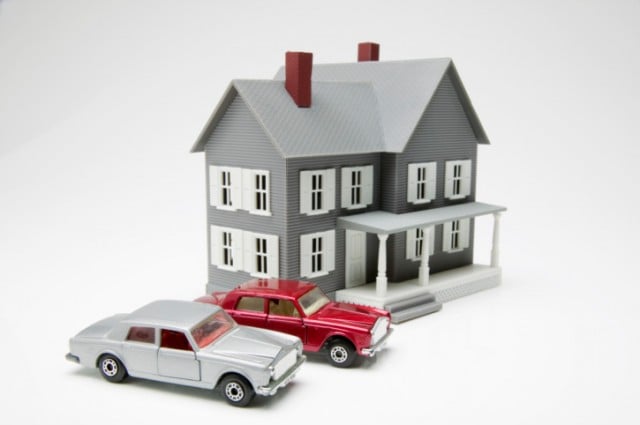 4. Adding or fixing a garage
The question of whether or not a garage is necessary depends on who you ask, but many people like to have them. Garages are convenient during the cold months, and can be a great location for storage or a studio if you don't need them for weather reasons. The cost of adding a garage will depend on many factors, including whether you want an attached or detached garage, the size of the garage, as well as whether or not you want to be able to walk through the garage into your house, or into your backyard. You should expect somewhere around $40 per square foot. If you are looking at just replacing a garage door, you will probably spend at least $655-$1,000 or more, but this is an investment that will pay itself back quickly if you are trying to sell your home, or if you park in your garage regularly.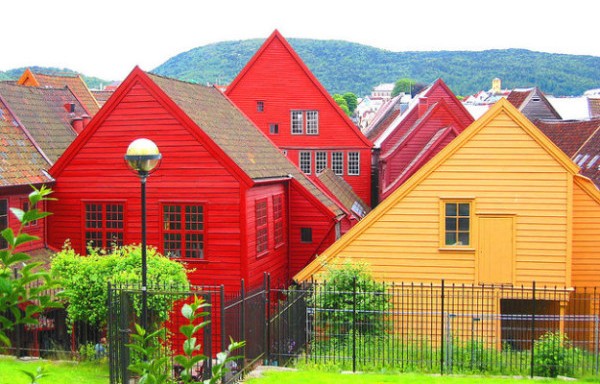 5. Replacing siding
It can be very expensive to replace siding on your home. Typically, you should expect to spend $7,000-$8,000 or more. Although many home projects can be done by the homeowner, siding is often very time consuming and usually requires a professional. Siding can last ten to fifty years and usually requires very little maintenance, so you should hopefully only need to replace it once unless you face extreme weather. When choosing siding, you should consider multiple factors, including water resistance, energy efficiency, how your siding will look on your home and in your neighborhood, and durability. Choices include stucco, stone, brick, and wood. There are many other home improvements that will cost you quite a bit, many of which are elective. Landscaping can be extremely expensive, as can replacing windows, replacing air conditioners, water heaters, or furnaces, or building a deck or adding on to your home. In case you are not facing any of the costly repairs mentioned in this article, but you do want to do some home improvement projects this summer, check out our list of affordable home improvement projects.
More from Wall St. Cheat Sheet: