5 Creative Dessert Recipes Using Saltine Crackers
Saltine crackers are one of those basic ingredients that everyone seems to have tucked away in their kitchen cabinets without even realizing it. Much of the time, these humble butter crisps are abandoned in pantries and closets, only to be rediscovered and discarded at a later date. There are, however, many different ways to get creative with Saltine crackers in the kitchen — and these methods are especially handy when it comes to preparing desserts. Who doesn't love that tantalizing mix of salty and sweet for an after-dinner treat?
Try any of these 5 delicious desserts to incorporate Saltine crackers into your baking repertoire.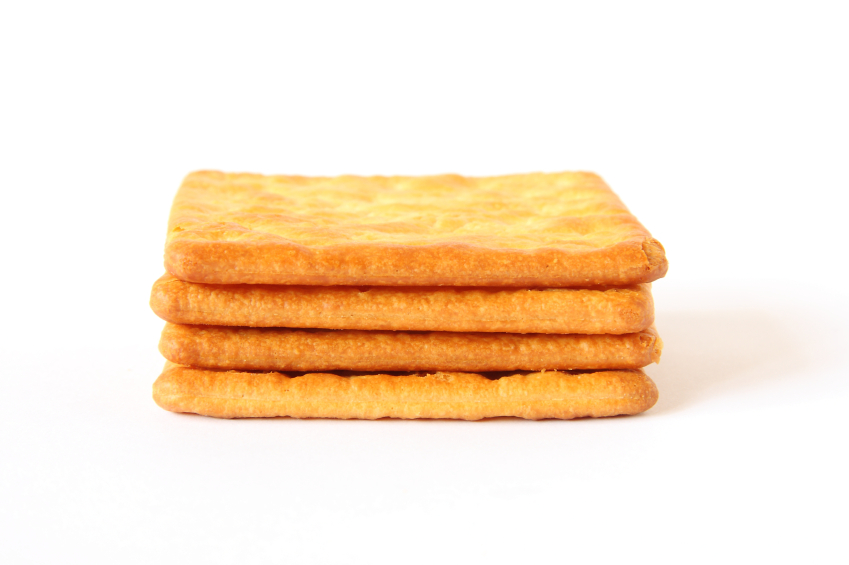 1. Lemon Pie with Saltine Crust
This Southern-inspired pie is a creamy, citrusy favorite, but the real star here is its thick and crispy Saltine crust. In a departure from your typical pie crusts, this one's salty, buttery goodness is an ideal balance for the tangy and tart lemon filling. This quick and easy recipe from NPR emulates a coastal tradition in North Carolina, and this happens to be chef Bill Smith's personal recipe. The recipe takes about 70 minutes and yields 1 standard-sized pie.
Ingredients:
For the crust
1½ sleeves of saltine crackers
⅓ to ½ cup softened unsalted butter
3 tablespoons sugar
For the filling
1 can (14 ounces) sweetened condensed milk
4 egg yolks
½ cup lemon or lime juice or a mix of the two
Fresh whipped cream and coarse sea salt for garnish
Directions: Preheat oven to 350 degrees Fahrenheit.
Crush the crackers finely, but not to dust. You can use a food processor or your hands. Add the sugar, then knead in the butter until the crumbs hold together like dough. Press into an 8-inch pie pan. Chill for 15 minutes, then bake for 18 minutes or until the crust colors a little.
While the crust is cooling (it doesn't need to be cold), beat the egg yolks into the milk, then beat in the citrus juice. It is important to completely combine these ingredients. Pour into the shell and bake for 16 minutes until the filling has set. The pie needs to be completely cold to be sliced. Serve with fresh whipped cream and a sprinkling of sea salt.
2. Sweet and Saltines Toffee
Saltine toffee is an amazingly simple confection to throw together in the kitchen, as well as a dangerously addictive addition to your baking arsenal. Dieters, beware! A medley of sweet and salty flavors comes into play here in a melt-in-your-mouth, crispy-buttery cracker-based toffee. You won't be able to stop after just one bite. This recipe from the Food Network takes takes about 35 minutes to complete and yields 20 servings.
Ingredients:
Cooking spray
35 to 40 saltine crackers
2 sticks (1 cup) butter
1 cup light brown sugar
8 ounces semisweet chocolate chips (about 1⅓ cups)
Directions: Preheat oven to 425 degrees Fahrenheit.
Line 1 large or 2 small jelly-roll pans with aluminum foil, spray with nonstick spray, and arrange the saltines salt-side down in a single layer. In a medium saucepan, melt the butter and brown sugar together and boil until it turns a caramel color, a few minutes. Remove from the heat and pour over the crackers, covering them evenly.
Put the jelly-roll pan into the oven and bake for 3 to 5 minutes, or until just bubbly, watching carefully. Remove from the oven and pour the chocolate chips over the crackers. When the chips melt a bit, spread them over the crackers with a knife.
Transfer the pan to the freezer for 15 to 20 minutes, or until completely cold. They will form one big sheet. Break up into pieces. Store in an airtight container.
3. Pecan Pie Cheesecake Fudge
Pecan Pie Cheesecake Fudge is about four desserts rolled up into one. This rich treat begins with a crunchy Saltine crust, which is then topped with a sweet, gooey layer of pecan pie filling. On top of all that goes a thick cheesecake fudge with crunchy pecans on top. The dish is equal parts sweet and salty, as well as equal parts crunchy and gooey. Try it out at your next party! This recipe from Lady Behind the Curtain takes 50 minutes to complete and yields 64 1-inch pieces of chewy fudge.
Ingredients:
For the crust and filling
16 saltine crackers
½ cup butter
½ cup light brown sugar, packed
⅔ cup sweetened condensed milk
For the cheesecake fudge
3 cups white chocolate chips
1½ tablespoons butter
Pinch of salt
1 cup sweetened condensed milk
1½ cups marshmallow cream
1 (3.4-ounce) instant cheesecake pudding mix
1 cup pecans, chopped
Directions: For the crust and filling, preheat oven to 425 degrees Fahrenheit. Line a 8-by-8-inch baking dish with foil. Arrange saltines in a even layer on the bottom of the baking dish.
In a medium saucepan, bring butter and brown sugar to a boil over medium-high heat. Cook for 2 minutes. Remove from heat and stir in condensed milk. Pour over crackers. Bake 10 minutes, then set aside and make fudge topping.
For the cheesecake fudge, in a medium saucepan, combine the white chocolate chips, butter, salt, and condensed milk; heat until melted and smooth. Add the pudding mix and stir until the mix dissolves. Add the marshmallow; stir until melted and smooth. Pour hot fudge over filling. Smooth using an offset spatula. Sprinkle on pecans and press down with the palm of your hand.
Refrigerate until set. Remove from refrigerator and cut into small squares.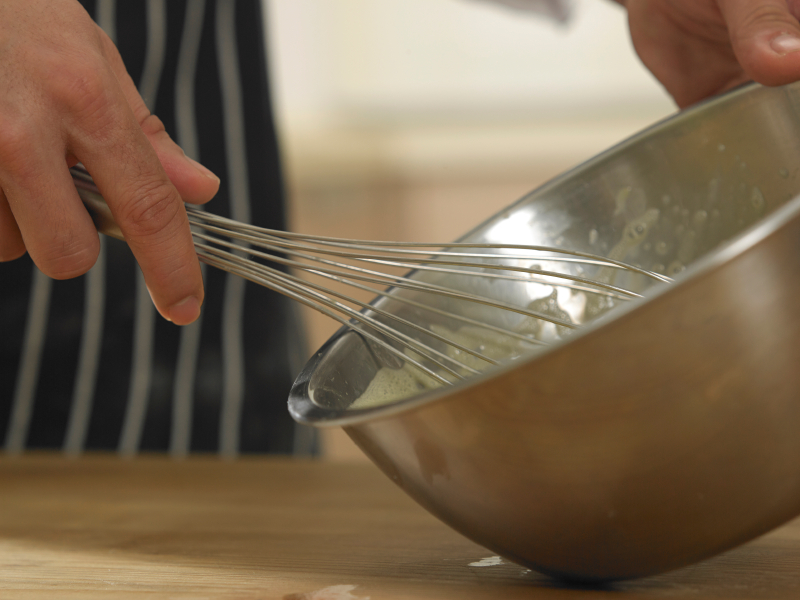 4. Saltine Cracker Brownie Ice Cream Sandwich
The Saltine Brownie Ice Cream Sandwich is the lovechild of a traditional ice cream sandwich and a brownie à la mode. Putting this dish together requires several separate components, but each element blends together to form a perfectly cohesive — and unforgettably delicious — treat. The dish is relatively simple to put together, offering up crispy and chewy textures and a salty-sweet taste all at the same time. This recipe from Food 52 yields 25 servings and takes about 2 hours and 15 minutes to prepare (plus overnight chill time for optimal results).
Ingredients:
Cracker and brownie layers
50 to 60 salted saltines or soda crackers
2 tablespoons unsalted butter for brushing
½ cup semisweet chocolate chips
1 stick unsalted butter
½ cup granulated sugar
½ cup brown sugar
2 large eggs
1½ tablespoon ground espresso beans
1 teaspoon vanilla extract
⅔ cups all-purpose flour
2 tablespoons cocoa powder
½ teaspoon fine sea salt
No-churn ice cream layer
⅔ cup sweetened condensed milk
1⅓ teaspoons pure vanilla extract
1½ tablespoons dark rum
1⅓ cups heavy cream
Directions: For the cracker and brownie layers, using a 9-inch square pan, estimate how many pieces of crackers you'll need to cover the top and bottom layer — it's OK to trim the crackers to fit the pan. Melt 2 tablespoons of butter in the microwave and brush the crackers on both sides. Set aside.
To mix the brownie batter, combine semisweet chocolate and unsalted butter in a large microwave-proof bowl. Heat until the ingredients have melted. Add the granulated sugar, brown sugar, large eggs, ground espresso beans, and vanilla extract. Whisk until it's smooth and slightly fluffy. Sift all-purpose flour, cocoa powder, and fine sea salt into the bowl. Fold the ingredients together with a spatula or whisk until smooth. Set aside.
To assemble the brownie and cracker layer, brush the pan with some oil and line it with parchment paper. Pour the brownie batter into the pan and smooth the top with a spatula. Arrange the crackers on top of the batter. Once at the edges where whole crackers no longer fit, cut the cracker with a sharp knife into the exact size. Once you have completely covered the top with crackers, scatter the rest of the crackers on another baking sheet. Place the square pan with the brownies on the middle rack and the baking sheet with the crackers on the lower rack.
Bake in the oven for 25 minutes. The brownie should be slightly underdone — a wooden skewer should come out moist with wet crumbs. Remove the brownie and the crackers. Let the brownie cool for 10 minutes, then move the entire pan into the freezer to chill for 30 minutes. It should be completely cold before you continue the next step.
To assemble the ice cream layer, take the brownie-cracker pan out of the freezer. Lift and peel the parchment paper to remove it from the pan. Then, line the pan again with parchment paper and invert the brownie and cracker back into the pan so that now, the cracker layer is facing down and lining the pan.
To make the ice cream, combine sweetened condensed milk, vanilla extract, and dark rum together in a small bowl. Set aside. With a stand or handheld mixer, whisk the heavy cream on medium-high speed until soft peaks form, approximately 3 minutes. It's better to under-whisk the cream than to over-whisk it. With a spatula, gently fold the sweetened condensed milk mixture into the whipped cream until combined.
Pour the ice cream batter on top of the brownie and smooth the top with a spoon. Arrange the crackers on top of the ice cream batter. Move the pan back into the freezer to harden at least 8 hours to overnight. Cut between each cracker into little sandwiches. Wrap each with plastic wrap and keep in the freezer.
5. Saltine-Crusted Tequila-Chocolate Tart
This Mexican-inspired recipe is for adventurous dessert lovers who are craving a spicy change of pace. A graham-saltine crust makes a delicious foundation for this sweet and spicy concoction from Hola! Jalapeño, and a chocolate-tequila filling with a kick is what solidifies it as a new favorite in your kitchen. The dish takes about an hour and a half to complete and yields 1 (10-inch) tart.
Ingredients:
For the crust
1 cup crushed saltine crackers (about 30 crackers)
½ cup crushed graham crackers (about 4 cracker sheets)
6 tablespoons melted butter
For the filling
½ cup granulated sugar
3 tablespoons cornstarch
½ teaspoon ground cinnamon
¼ teaspoon ground cayenne pepper
¼ teaspoon fine salt
3 cups half-and-half
3 ounces milk chocolate, chopped
3 ounces bittersweet chocolate, chopped
2 teaspoons vanilla extract, divided
3 tablespoons tequila
1 cup heavy cream
2 tablespoons powdered sugar
¼ cup toasted almond slivers, for garnish
raspberries and figs, for garnish (optional)
Directions: To make the crust, heat oven to 375 degrees Fahrenheit and arrange rack in the middle.
Combine saltines and graham cracker crumbs in the bowl of a food processor fitted with the blade attachment. Add butter and pulse until well combined, about 1 minute.
Pour crust mixture into the bottom of a 10-inch tart pan with a removable bottom. Using your fingers, press the crumbs starting from the middle out to make an even, compact crust. Work your way to the sides last, pressing the crumbs all along the side of the pan. Place tart pan on a baking sheet and bake in the oven until golden brown, about 15 minutes. Remove from the oven and let cool completely on a rack before starting the filling.
To make the filling, combine sugar, cornstarch, cinnamon, cayenne powder, and salt in a medium saucepan, whisking to break up any lumps. Set the saucepan over medium heat and slowly add the half-and-half while continuously whisking. Slowly bring the mixture to a boil; you want to keep the heat at medium or medium-low so the cornstarch has enough time to cook. It should take about 10 minutes for the mixture to come to a boil.
When the filling starts to boil, remove it from the heat and add both chocolates, 1 teaspoon of vanilla, and the tequila. Whisk until chocolate is completely melted and mixture is smooth. Using a plastic spatula, scrape the mixture into the cooled crust and spread evenly. Let cool to room temperature, then cover with plastic wrap and let chill in the refrigerator for at least an hour before serving.
When you are ready to serve, carefully remove the sides of the tart pan. Combine the heavy cream, remaining 1 teaspoon of vanilla, and the powdered sugar in the bowl of a stand mixer fitted with the whisk attachment. Whip the cream on medium-high until fluffy, stiff peaks form. Pile the whipped cream on top of the tart, sprinkle with almonds, and fruit if desired and serve.
More from Life Cheat Sheet:
Want more great content like this? Sign up here to receive the best of Cheat Sheet delivered daily. No spam; just tailored content straight to your inbox.