5 Ways to Make Flavored Coffee at Home Without Spending a Fortune
As a country, we spend an insane amount of money on coffee. According to a Workonomix survey by Accounting Principals, the average working American spends $20 per week on coffee they don't make themselves, coming out to an average of $1,040 per year on bought cups of coffee. With all the delicious flavors you can get at your local Starbucks, this isn't a surprise, but there is another, cheaper way to get your flavored coffee fix. Let's assume that a decent bag of beans costs about $8 and lasts one average coffee drinker about 2 weeks, give or take. That means you're spending $208 a year on coffee. What will you do with an extra $832 in your pocket?
Drinking flavored coffee at home doesn't mean buying flavored beans, it means buying coffee beans and adding the flavor yourself, at will, in your own kitchen. Not only will you save money by being creative and self-reliant, you'll also be able to flavor each cup of coffee differently. It's particularly good for decaf drinkers, as they tend to be a little shafted in the flavored coffee department. Here are 5 ways to get you started.
1. Spices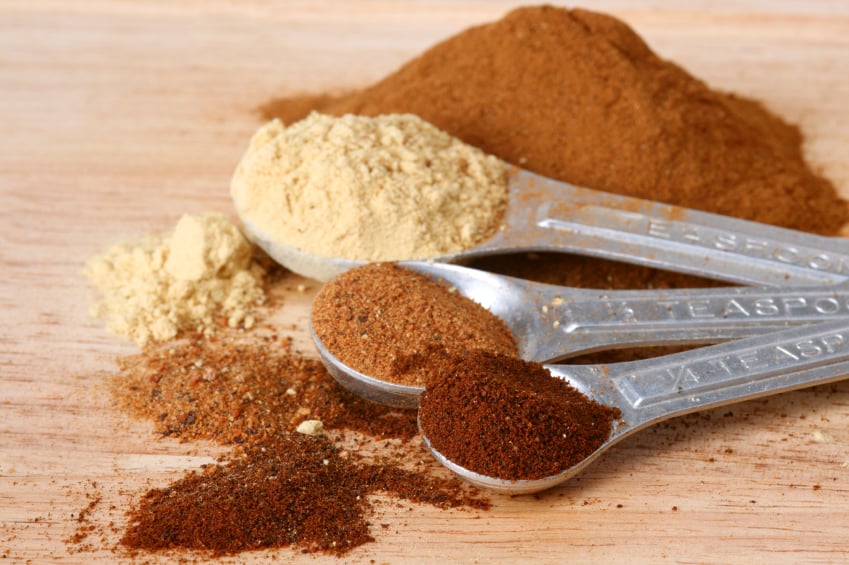 Check your spice cabinet. Throwing some ground spices into your coffee grounds as you're brewing is a super simple way to add flavor. Add about ⅛ teaspoon of your chosen spice or spice mix to ground coffee and brew as normal. This is a simple, natural, and usually calorie-free way to add an extra kick to your coffee. As we learn from the Van Houtte Coffee Roasters, this is an ancient practice from many parts of the world. In Ethiopia, ginger is a common flavorant. In Mexico, many cups are flavored with cinnamon. In the Middle East, it's common to brew with cardamom.
Some recommended spices to try are cinnamon, apple pie spice, pumpkin pie spice, nutmeg, clove (a little can go a long way here), cardamom, black pepper, and ginger.
2. Extracts
Depending on how strong you like your flavoring, you can add extracts to the grounds before you brew for a lighter flavor or right into your cup after you brew for a wallop of flavor. At the store, you'll be faced with two options: pure extract and imitation extract. In the case of flavoring your coffee, you may find that you like one more than the other and should experiment to find your favorite. However, since the flavor is so prominent, we suggest using pure extracts whenever possible. The Serious Eats taste test team found that in applications such as this, pure extracts had a better intensity and complexity.
There's a whole world of extracts to try in your coffee: vanilla, nut extracts, peppermint, coconut, raspberry, cinnamon, maple, orange, and chocolate. You could try mixing and matching, too, pairing chocolate and hazelnut for a Nutella theme, orange and vanilla for a creamsicle twist, or butter and rum extracts for a buttered rum coffee. Add these drop by drop, as they can make a big impact in very small increments.
3. Homemade Syrups
If you like your coffee a little on the sweeter side, flavored simple syrups hit 2 birds with one shot, getting both flavor and gritless, all natural sweetener. The beauty of syrups is that they're useful in many contexts, which we've written about before. You can flavor your coffee and your cocktails, use syrups in marinades and ice cream bases, or brush your cakes with them for added flavor and moisture. For a versatile syrup to add to coffee in the morning and cocktails in the evening, combine equal parts water and sugar. For a slightly thinner syrup, try 1 part sugar to 2 parts water. Simmer with flavorants like orange peel or spices for 20 minutes and then let cool thoroughly.
For something just as simple but with a different twist, make this caramel coffee syrup from The Kitchn.
4. Homemade Coffee Creamer
Store-bought creamers are often loaded with preservatives and high fructose corn syrup and other funny tasting chemicals, so why not make your own? It's even cheaper to do it yourself than it is to buy, and it's dead simple. With an equal mixture of sweetened, condensed milk and whole milk mixed with a couple drops of extracts, you can create your own favorite flavors. SheKnows has some starter recipes like peppermint mocha and toasted almond, but you could also do chocolate raspberry or, with chocolate, caramel, and coconut, your own version of the Girl Scout cookie classic.
5. PSL: Pumpkin Spice Latte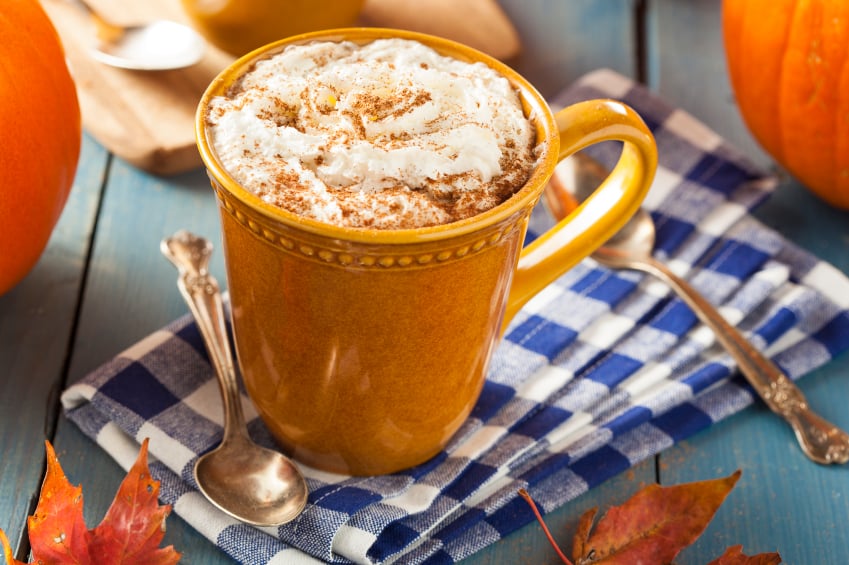 Even though it's only around for a couple months out of the year, a PSL habit can wreck your wallet and your diet. By making it at home, you can save money and control how much sugar you drink in each cup. Added bonus: a Starbuck's PSL has no pumpkin in it, but a homemade PSL like this one from The Kitchn does. This has the benefit of extra nutrition, with that canned pumpkin you still have hanging around the dark corners of your cabinet offering plenty of vitamin A. If you don't have pumpkin pie spice on hand, combine 1 tablespoon of cinnamon with 2 teaspoons ground ginger and ½ teaspoon each ground allspice, cloves, mace, and nutmeg.
More from Culture Cheat Sheet: