The lazy, hazy days of summer are on the horizon, and with the season comes plans for travel. CBS travel editor Peter Greenberg recently compiled a list of cities that are affordable summer vacations (based on travel costs, accommodations, etc.) and also within driving distance. But just what can you do in the five cities on the list Greenberg cultivated? We're glad you asked, because these destinations are brimming with potential for any vacation-goer. We've done a little digging to give you a brief overview of what you can expect when you load up the car and hit the road to one of these great holiday spots.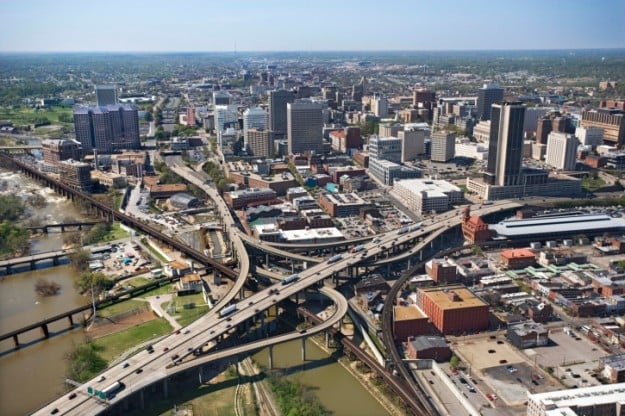 1. Richmond, Virginia
For half of the U.S. population, Richmond is just a day's drive (or less) away. That accessibility remains once you're actually in the city, too, according to Visit Richmond VA. As the seat of the Confederate government, Civil War history lovers will delight in battlefield tours, museums catering to life during the war, trails, cemeteries, and more than 500 historic markers explaining the city's Civil War past. Special events also take place throughout the year, so you'll want to check out what is going on around your dates of travel.
But don't think the best that Richmond has to offer comes from pieces of the past. Outdoor concerts are held from May to September, and the city has a thriving arts scene. Museums aren't solely for the Civil War; you can peruse a number of galleries. Since it is summer, you'll want to spend at least some of your time outside, and Richmond's gardens provide a picturesque setting for your fresh-air needs. You could also spend your days wandering around the unique shops of Richmond, viewing antiques and Virginia-made goods.
The city has several farmers markets, or you could wind your way down the Canal Walk, which will give you a taste of history and spectacular views of the city. Nearby, the Metro Richmond Zoo, Rockwood Nature Center, and Three Lakes Nature Center are great options for kids and adults alike, promising that no one will be bored on this trip. With all of those activities, you'll have worked up a massive appetite: Richmond has over 900 restaurants you can choose from. A mix of local restaurants and well-known chains serve every type of cuisine imaginable, including traditional Southern and international dishes.