5 Destinations Ideal for Long Winter Weekend Escapes
There's no better time than the present to go on one last family getaway for the winter season. Take advantage of breaks from school and work — not to mention reasonable wintertime travel rates — by visiting any of these 5 destinations over a long weekend.
1. Bermuda
Who knew that a 2-hour flight out of New York City could land you in the middle of an island paradise? Travel + Leisure writes that the British territory has been growing ever more family-friendly in recent years as a result of dropping airfares, along with a general increase in vacation package availability (check out JetBlue's incomparable vacation deals). Bermuda's semitropical climate lends the air a pleasant crisp at this time of year, perfect for biking, walking, and beach lounging alike.
2. New Orleans
Reasonable travel rates and fun times are as ubiquitous as Mardi Gras beads in The Big Easy. This city is a mild-weather paradise during the winter months, and is particularly abuzz in January and February as it gears up for the annual pre-Lenten bacchanal. The New York Times notes that (G-rated) pre-Mardi Gras parades take place throughout the city each year. Kids will also love open-air street car rides ($1.25 a pop) and French-style confections, while adults will fall in love with the Creole cuisine and live music.
Check out affordable room rates at the newly-renovated Hyatt Regency New Orleans and the trendy International House (conveniently located a stone's throw from the Children's Museum).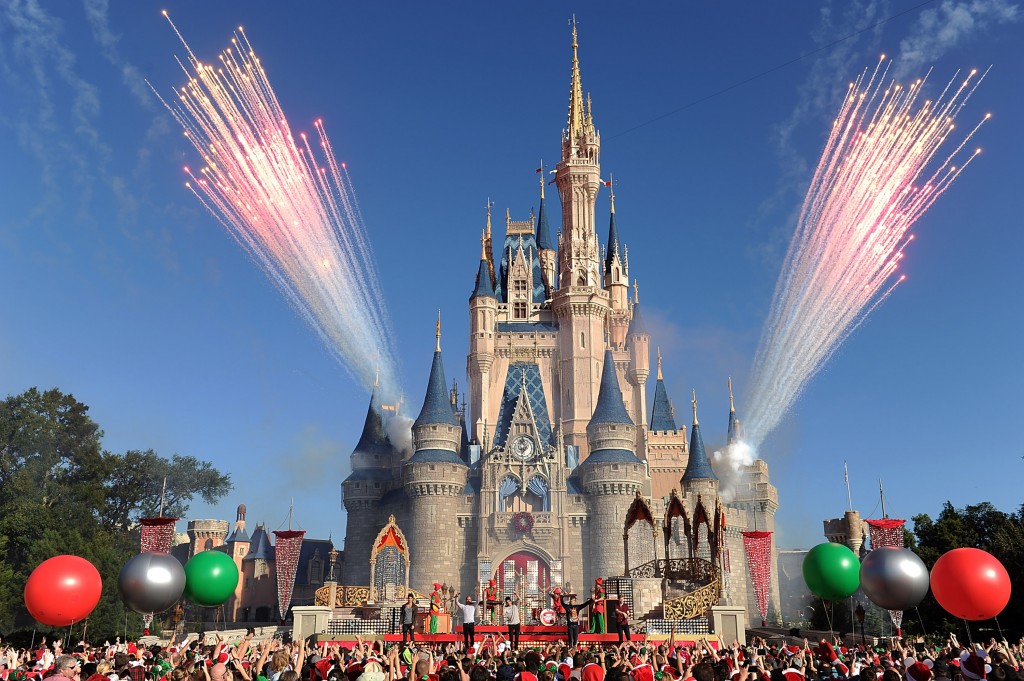 3. Orlando, Fla.
U.S. News and World Report ranks Orlando tops for wintertime family travel. Theme parks like Disney World, Universal Studios, and SeaWorld offer up as much fun for adults as they do for kids, providing thrill rides and mellow poolside vibes sure to satisfy even the pickiest vacationer. The best time to visit is between January and April, when temperatures hover in the 70s and hotel rates are reasonable before the inevitable summertime spike.
Disney World offers Magic Your Way packages to help maximize family fun and flexibility during your stay. If you'd prefer to stay off-site in the interest of budget, try a nearby hotel such as the highly-rated Holiday Inn and Suites, situated directly across from Universal Orlando.
4. Aspen, Colo.
Aspen is often touted as a posh getaway-for-the-stars, but this Colorado hotspot is equally accessible for snow-loving families — even those on a budget. Aspen's mounds of freshly-fallen snow offer limitless opportunities to try snow sports such as skiing, snowboarding, and tubing. U.S. News and World Report adds that many resorts in the area offer beginner-level lessons for snow-shy family members — children or adult –while other hotels offer discount family rates for dining and accommodations.
Visit U.S. News and World Report for more information on flights, tourism, and hotel specials in Aspen.
5. Punta Cana, Dominican Republic
Warm weather, fruity drinks, and beaches for miles — what else could a family ask for in a winter getaway? If the hot weather and palm trees aren't enough to sell you on their own, Today's Parent recommends taking a look at the Paradisus Palma Real's slew of family-oriented offerings: Golf courses and spas will satisfy the grown-ups in your party, while kids will go crazy for the resort's 7,880-square-foot kid's zone water park.
More from Life Cheat Sheet:
Want more great content like this? Sign up here to receive the best of Cheat Sheet delivered daily. No spam; just tailored content straight to your inbox.