5 Insanely Unhealthy NFL Stadium Foods
Football stadiums are veritable minefields of diet-ruining delicacies. The culinary options offered by National Football League teams across the country are rarely diet-friendly, but are often delicious. Today, what was once a humble tradition of hot dogs and pretzels has escalated into a smorgasbord of calorie-packed munchies — funnily enough, however, no one seems to be complaining.
These 5 foods are the most utterly unhealthy options you'll find at NFL stadiums across the nation.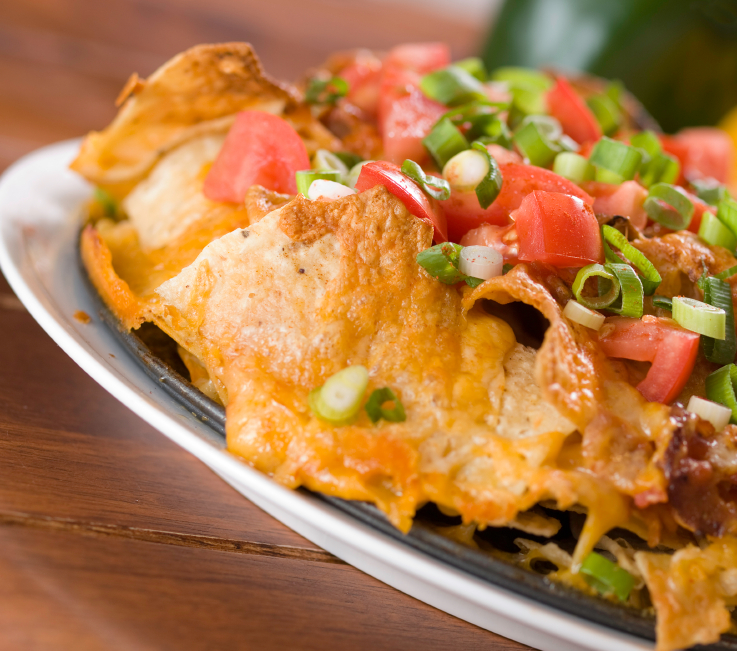 1. Toasted Ravioli (Edward Jones Dome, St. Louis Rams)
These ravioli — a St. Louis staple — are not so much toasted as they are deep fried. The origins of the Italian dish are disputed, with several St. Louis restaurants claiming that the recipe originated in their own kitchens. Regardless of where the ravioli got its start, the components are unequivocally spectacular: typically, these crispy morsels are filled with a beef or veal, breaded, and deep fried to a perfection, writes the Riverfront Times. Sure, they aren't doing your diet any favors — but stadium food rarely does. Head over to St. Louis to try them, or give the dish a shot in your own kitchen.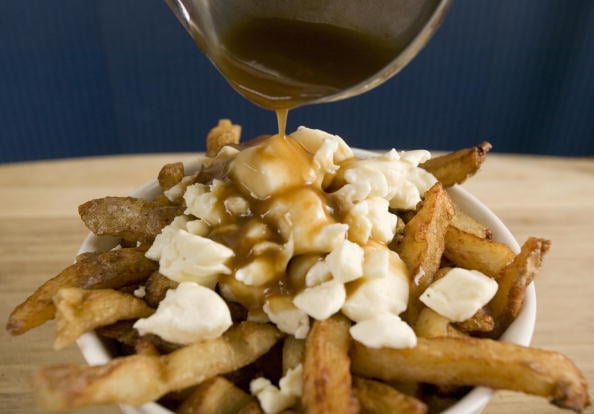 2. Jonathon Sawyer's Street Frites (FirstEnergy Stadium, Cleveland Browns)
Cleveland super chef Jonathon Sawyer's Gravy Frites are a hot, savory spin on Canadian poutine, and definitely worth picking up at your next visit to a Cleveland Browns game. According to Travel + Leisure, these fries are topped with mozzarella curd, black pepper, and brown veal gravy, the hearty food is the perfect "snack" for a chilly autumn afternoon. Ambitious diners can also opt for the Carbonara Frites – pecorino cheese and pancetta pepato. They're exactly as unhealthy — and delicious — as they sound!
3. Sweet Heat Fried Chicken Nachos (Georgia Dome, Atlanta Falcons)
What could possibly be unhealthier than nachos or fried chicken? A combination of the two, for starters. According to The Post Game, this dish features buttermilk fried chicken tenders, sweet heat peach barbecue sauce, and chipotle jack cheese sauce. For the authentic Georgian experience, cleanse your palate with a stadium peach cobbler, which is consistently ranked among the greatest — and least nutritious — stadium foods available.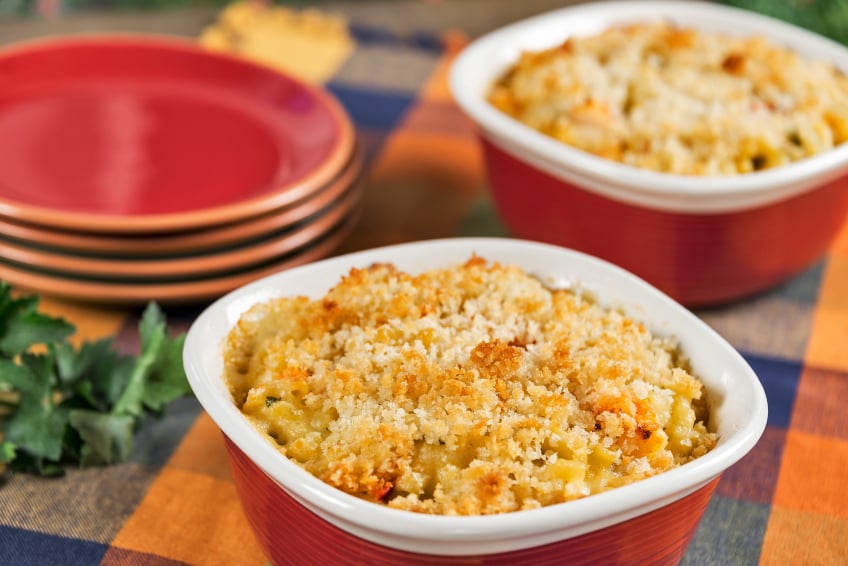 4. Beer Cheese Macaroni and Cheese (Lambeau Field, Green Bay Packers)
The macaroni pasta in this dish gets off to a good start — starting with being boiled in beer. The pasta is then mixed with a beer-based sauce and mixed with cheddar, provolone, and cream. This mixture is then baked, according to Sports and Food. The result is an insanely cheesy, boozy, and calorific treat to try out while watching a Packers game, and the perfect way to get a taste of the state's cheesehead culture. Or, if you'd rather, try whipping up a batch at home!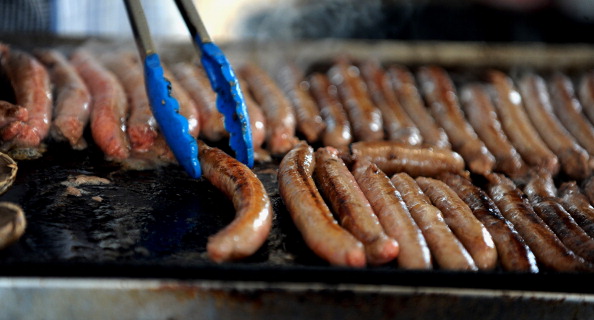 5. The Long Bomb (O.co Coliseum, Oakland Raiders)
This is the sandwich to end all sandwiches: According to Sports and Food, it consists of a one pound, 20-inch seasoned pork sausage, onion-bacon jam, and brown mustard-mayonnaise sauce, all packed onto a grilled sourdough baguette. It's hard to say whether this could possibly be meant for one person, but we'd be happy to give it a try.
More From Life Cheat Sheet:
Want more great content like this? Sign up here to receive the best of Cheat Sheet delivered daily. No spam; just tailored content straight to your inbox.