5 Nutritional Tips to Keep Student-Athletes Happy and Healthy
Maintaining a healthy diet and exercise plan is a challenge for any individual — but can be an especially critical factor for student-athletes. The rigorous demands of academia and a competitive training schedule leave little time and energy for other pursuits. Good nutrition — including a diet rich in carbohydrates, protein, fat, vitamins, minerals, and hydrating liquids — is the key to success in both arenas, and staying well-fed and fueled will help athletes excel both on and off the field.
Try these 5 nutritional tips to stay fueled and fierce on a hectic student-athlete schedule.
1. Stay Hydrated
Staying consistently hydrated is the cardinal rule for anyone striving to maintain their physical and mental health. Whether or not you're a student-athlete, hydration is vital to keeping your bodily processes in tip-top shape.
That said, being well-hydrated is of exceptional importance for those with rigorous training schedules, as it will prevent muscle cramping, also allowing your body to maintain an optimal core temperature. Be sure to hydrate in the days leading up to strenuous activity — not just immediately prior to it. According to the National Collegiate Athletic Association (NCAA), even foods such as yogurt, soup, smoothies, fruits, and vegetables have high water contents, all of which can contribute towards both hydration and recovery processes.
2. Eat Healthily and Frequently
Since athletes' training schedules often require several hours of time per day over consecutive days, continually depleting energy stores, it is important for student-athletes to stay consistently fueled. Carbohydrates play an especially important role in the student-athlete's diet. According to Dr. Iñigo San Millán of the University of Colorado School of Medicine, carbohydrates — stored in our bodies in the form of glycogen — are what power our muscles during periods of physical activity.
Not just any carbohydrates will do the trick. Focus on complex "smart carb" varieties, which are rich in electrolytes, antioxidants, vitamins, and minerals as well. Some schools even provide fueling stations where student-athletes can stock up on protein, electrolyte, and carbohydrate-rich snacks easily and conveniently over the course of a day, writes the New Orleans Times-Picayune.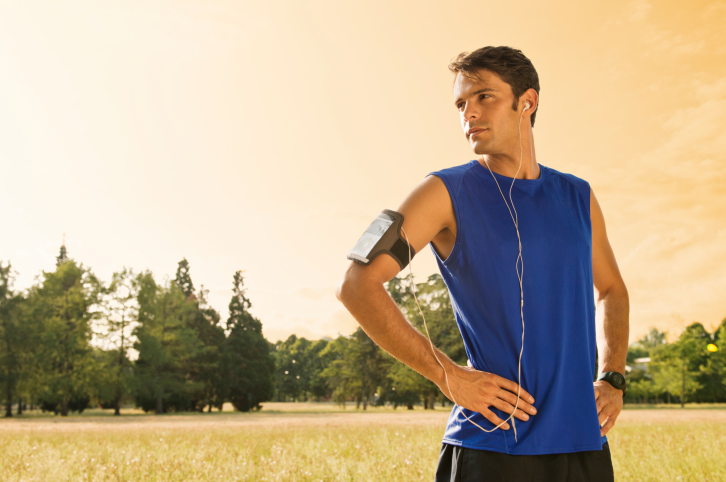 3. Snack the Smart Way Before a Workout
Although eating multiple times over the course of a day is itself important, one of the most critical times to fuel up with nutrients and carbohydrates is just before a strenuous workout. Fueling up properly before exercising will enhance your performance and mental drive, allowing your body to work harder, more effectively, and for a longer time before stopping. Eating the right foods — bananas, oats, multigrains, and easily digestible fruit smoothies prior to a workout will also ward off low blood sugar, notes Men's Fitness, and prevent excessive fatigue or lightheadedness.
4. Enhance Post-Workout Recovery With Carbs and Protein
Getting the right nutrition after an intense workout session is important for speedy muscle and energy recovery. Try to capitalize on what is called the "window of opportunity" — the time period (generally 15 minutes to an hour) after a workout where muscles will benefit most efficiently from nutrition. This recovery stage is considered to be especially effective because of increased blood flow and your body's unique sensitivity levels to insulin following exercise. Taking advantage of this time period allows your body to effectively repair muscle tissue and bolster new growth.
According to Ask Men, the consumption of carbs and protein after a workout also promotes the release of insulin, a substance which then shuttles those energy-boosting nutrients back into your muscles. The chief objective of post-workout nutrition is to replace the fluid, electrolytes, and stores of glycogen that were lost during physical activity.
5. Let Your Body Rest and Recover
A rigorous workout regimen is important to keeping your physical prowess in check — but it is equally important to know when to take a break, writes About Sports Medicine. Over-training can lead to serious injury and can compromise your mental and physical performance, so be sure to kick back, relax, and appreciate your rest days.
Resting periods give your body the chance to repair and strengthen itself between workouts. These periods of rest can also contribute to your mental well-being by lending you the opportunity to foster connections with friends and family and maintain a healthful balance of athletic, academic, and personal goals. Stay fueled with protein and complex carbohydrates — and, as always, drink a lot of water.
More from Life Cheat Sheet:
Want more great content like this? Sign up here to receive the best of Cheat Sheet delivered daily. No spam; just tailored content straight to your inbox.