5 of the Best Hotels for Lakeside Lounging in the U.S.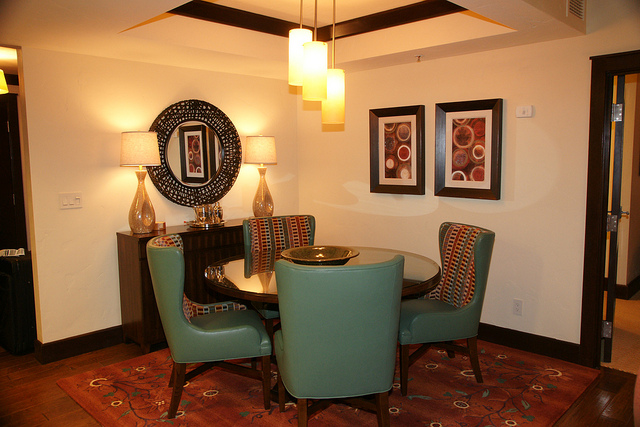 There's something classically American about a lakeside vacation. Those timeless rituals — s'mores by the fireside, flashlight tag, sundowners on the porch, having a Thoreau moment by placid waters, or embracing your inner Huck Finn with a nature hike along the river. As the trend for active vacations gains in popularity, lakeside hotels increasingly offer guests a myriad of activities both on and off the water. Regardless of the season, or the budget, there is a lake, a hotel, a cabin, a houseboat, or a tent for every mood and moment. Here's our pick of the best lakeside haunts to play, muse, and enjoy summer camp all over again.
1. Ritz Carlton, Lake Tahoe
Truckee, California
The most luxurious hotel in the Tahoe area, the Ritz-Carlton Truckee, just a 10-minute drive from the lake, eschews its usual surfeit of marble and glitz, for a cozy, rustic design that speaks to the adventure-minded guests who roll up with kayaks, skis, and bikes atop their Subarus, and occasionally a dog or two in tow. Located within the Northstar California ski area, the resort boasts ski-in, ski-out access and ski concierge services—there's always an ever-conscious ski valet on hand to relieve you of your boots and skis each day.
In addition to the myriad of off-site activities, including paddle boarding and kayaking, there's a heated outdoor pool, an inviting fireplace in the lobby, and, for sybarites, an indulgent spa which offers a range of pampering treatments. The highly praised restaurant, Manzanita, showcases regional Californian cuisine with an emphasis on organic and sustainable ingredients. And, to top it off, each night by the fire pit guests can partake of the Art of the S'more (yes, seriously!) with the resident 'Marshmologist.'
Standard double rooms from $499 per night.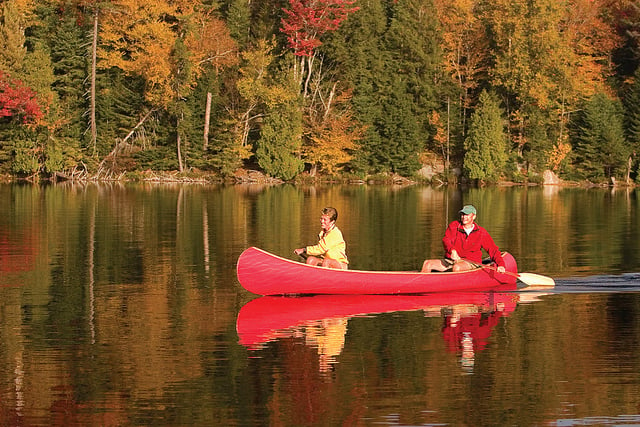 2. Whiteface Lodge
Lake Placid, New York
Built in 2005 by a former Olympian, the old school Whiteface Lodge has fast become something of a North East institution. Idyllically set at the heart of the 6-million-acre Adirondack Park on Lake Placid, Whiteface is an exercise in how to embrace the moment. Despite the lodge's homely aesthetic—wood beams, handcrafted Adirondack furnishings, deer antler lighting fixtures, floral arrangements, plush carpets, and cast-iron fireplaces— the lodge's amenities and services are well conceived and thoroughly modern. The spacious, all-suite rooms range in size (one to three bedrooms) and feature separate living areas and kitchens, and large bathrooms with heated floors and jacuzzi tubs.
With the giddy feel of a grown-up summer camp, few lodges cater to the needs of discriminating adults while encouraging the kids to run wild. There's a movie theater, bowling alley, ice cream parlor and an indoor/outdoor pool. The Kanu Kids Camp organizes all manner of activities from scavenger hunts on the private beach to paddle boarding, canoeing, and frisbee competitions. In winter you can slip on some snow shoes and explore the trails that criss cross the property.
Standard double rooms from $350 per night (suites from $500) including breakfast.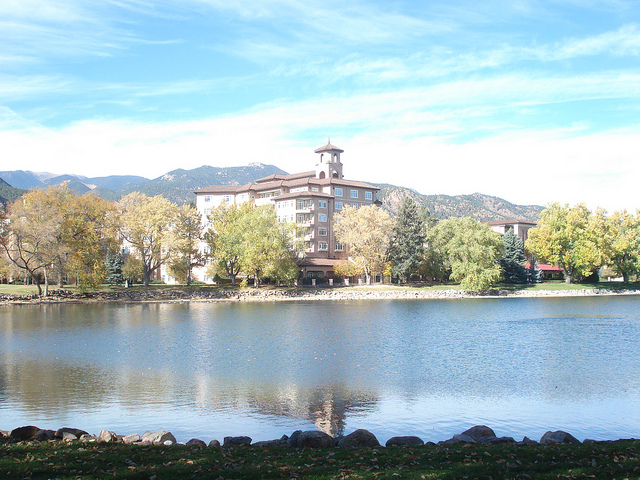 3. The Broadmoor
Colorado Springs, Colorado
The doyen of adventure travel resorts, the AAA Five-Diamond Broadmoor has seduced guests who like to combine outdoor adventure with luxury for almost 100 years. Blissfully located on the shores of Cheyenne Lake, at the heart of the Rocky Mountains, there are activities galore for every age and dispensation. You can spot elk and buffalo on a western horseback riding adventure, go white water rafting on the Arkansas River, fish at Chico Basin (one of Colorado's best fishing spots), play golf or tennis, canoe, kayak, or rock climb.
While there are close to 800 rooms, which vary from twee country cottages with their own bowling greens to classically appointed rooms, the service is gracious, the atmosphere intimate, and the dining superb.
Rates from $345 per night for a standard double room.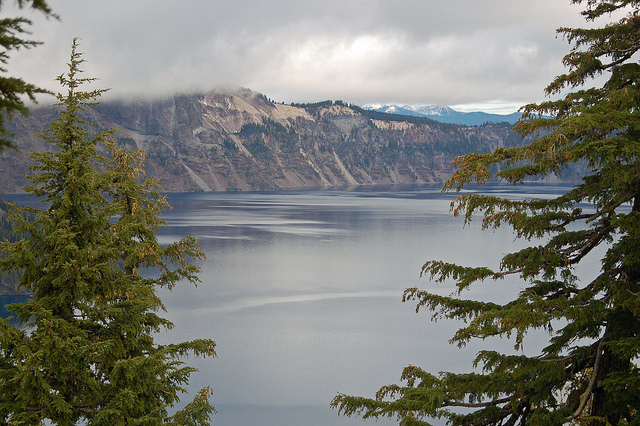 4. Crater Lake Lodge
Crater Lake, Oregon
Stunning and foreboding in equal measure, Crater Lake, the deepest lake in the US also happens to be a flooded volcano that offers one of the country's most unusual dive sites. The surreal lava formations, underwater moss meadows, and bounty of freshwater fish are worthy of the 700-foot-trek down to Cove trail, the scuba diver's launch pad. When it comes to accommodation, it's location, location, location. Of the few places to stay within the park, Crater Lake Lodge, which first opened its doors to intrepid travelers in 1905, offers the most comfort, albeit of a rustic, simple nature—it's a 100-year-old hotel after all, and it shows.
While you may not be guaranteed a private shower in your room, the views are sublime and, after a day of adrenaline-infused adventure, there are few more relaxing spots to contemplate the lake than the lodge's front porch. After succulent elk chops for dinner, guests unwind and exchange travel tales by the fireplace.
Rates from $167 per night, for a double room.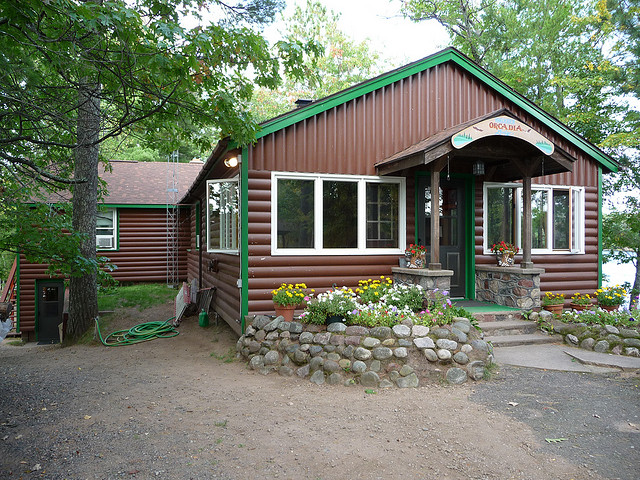 5. Spider Lake Lodge
Haywood, Wisconsin
In the northern reaches of Wisconsin, 20 miles from the chocolate box town of Haywood, the world seems to beat to its own drum at Spider Lake Lodge. Built in 1923, the lodge delivers that perfect marriage of rustic, authentic charm with superb attention to detail. There are just eight themed rooms, featuring whirlpools, fireplaces, and terrific views, all individually styled with flair and a keen eye to preserve the building's historic integrity.
A perfect weekend getaway for couples, there's a welcoming vibe to the place and pleasures are of the understated kind (the decadent breakfast is universally praised). After exploring the area by bike, or boating and fishing on the lake, guests reads books or mingle and drink wine by the fireplace, amidst sepia tinged photos and mementoes.
Rates from $169 per night, for a double room, including breakfast.
More From Wall St. Cheat Sheet: