5 Perfect Recipes for Meals Without Meat
The "meat" of a meal doesn't have to be based around beef, chicken, pork, or any meat at all. Vegetables, cheese, spices, grains, and nuts can combine in a medley of flavors that are substantial and satisfying. Don't believe it? Check out the 5 recipes from SORTED Food and see for yourself.
1. Sweet Potato Quesadilla
As SORTED says at the start of the video, quesadillas are great because you can use any ingredients in any combination that you want. To get a healthy dose of antioxidants, try this sweet potato version.
Ingredients:
1 sweet potato
1 small red onion
4 tortilla wraps
Handful of cheddar cheese, grated
Chunk of blue cheese
Bunch of fresh chives
Dollop of crème fraîche
1 lemon
Directions: Peel and dice the sweet potato into small cubes, approximately 1 centimeter across. Dump into a pan of salted cold water and bring to the boil. Simmer gently for 6-8 minutes until the potato is cooked and soft. Drain the potato. Peel and finely slice the red onion.
Lay a tortilla wrap down flat, scatter with grated cheddar and a few blobs of crumbled blue cheese. Scatter the red onion slices and cooked sweet potato on top then finish with a little more cheddar. Lay another tortilla wrap flat on top. Fry in a pan with a shot of oil for a couple of minutes until golden and crisp then turn over and repeat. Slice the chives as fine as possible and mix with the crème fraîche, lemon juice, and pinch of salt and pepper. Cut the cooked and crisp quesadilla into wedges and serve with the dip.
2. Vegan Curry
Even if you are not a vegan, you'll enjoy the flavors of this curry, which SORTED came up with after being challenged to make a vegan, gluten-free, delicious meal. It serves four, and comes together in about 20 minutes — much more quickly than most curries.
Ingredients:
1 red onion
1 clove of garlic
Knob of fresh ginger
1 teaspoon ground coriander
1 teaspoon ground cumin
1 teaspoon ground fenugreek
Fresh okra (200 grams)
4 fresh tomatoes
Tin of chickpeas (400 grams)
1 clove of garlic
1 teaspoon of cumin seeds
1 lemon
Olive oil (75 milliliters)
Rapeseed oil (75 milliliters)
Bunch of fresh coriander
Handful of cashew nuts
Pinch of cayenne pepper
Directions: Peel and finely slice the onion, garlic, and ginger. Fry in a saucepan with a shot of oil for 3-4 minutes to softened. Slice the tops off of the okra and cut into pieces 2 centimeters across. Add the dried spices into the saucepan and stir well to avoid any clumping. Turn up the heat in the saucepan and add the chopped okra and a tiny splash of water.
Quarter, de-seed, and hack up the tomato flesh, discarding the seeds. Add them to the pan with the okra after a couple of minutes along with a generous pinch of salt and pepper. Cook for 5 minutes until both the okra and tomatoes have softened. Drain the chickpeas from their tin and place into a food processor with the garlic, cumin seeds, juice of the lemon, and enough oil to form a smooth paste, then season to taste with salt and pepper.
Toast the cashews in a dry pan with a pinch of salt and cayenne pepper. Chop the fresh coriander and stir it through the okra dish. Serve the okra on a bed of the humus with as scattering of cashew nuts on top.
3. Beetroot and Goats Cheese Tarte Tatin
Beetroots are working overtime in this meal for two; they lend amazing visual elements while enhancing the taste. A frozen puff pastry saves you time, but still produces a rich pastry.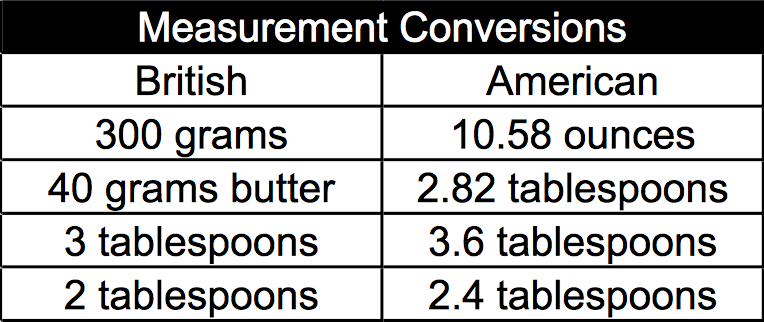 Ingredients:
Raw red beetroot (300 grams)
Shot of olive oil
Butter (40 grams)
3 tablespoons of sherry vinegar
A shot of port
2 tablespoons of demerara sugar
A few sprigs of fresh thyme
A pack of ready rolled puff pastry
1 tablespoon wholegrain mustard
1 egg, beaten
1 log of soft goats cheese
1 golden beetroot
1 blood orange
Bunch of fresh parsley
Drizzle of balsamic reduction
Directions: Preheat the oven to 200 degrees Celsius (392 degrees Fahrenheit.) Peel the red beetroot and cut into wedges. Heat the oil in an ovenproof frying pan and chuck in the beetroot wedges to fry for 2-3 minutes as you move them about a bit. Add the thyme and a pinch of salt and pepper then fry for another minute before adding the sherry vinegar, port, and sugar.
Cook for a couple of minutes until the sugar and vinegar becomes a sticky glaze. Roll out the pastry and cut a circle to the size and shape of the frying pan. Brush the pastry with wholegrain mustard. Drape the pastry over the pan, mustard side down, and carefully tuck the edges of the pastry around the beetroot. Brush the pastry with egg wash, then bake in the oven for 25 minutes until the pastry is crisp and golden.
Boil the golden beetroot in salted water for 20 minutes to soften slightly, then drain and cool. Peel and slice the blood orange, then peel and thinly wedge the golden beetroot. Toss both together with chopped parsley and a drizzle of balsamic reduction. Season well and transfer to a serving bowl. Remove the tart from the oven. Cover the tart pan with a plate and carefully flip it over so that the pastry is on the plate. Top with a few slices of goats cheese and sprinkle of other fresh thyme leaves before serving next to the salad.
4. One Pot Pasta
Making one pot pasta can be your dinner solution on nights you don't really feel like cooking, and don't want to order in either, with a yeast-less homemade garlic bread served on the side. It is ready in the time it takes your pasta to cook, and enhances your dinner for four. Gourmet Sleuth says tomato passata is a sauce made from basil and tomatoes; you can substitute tomato purée.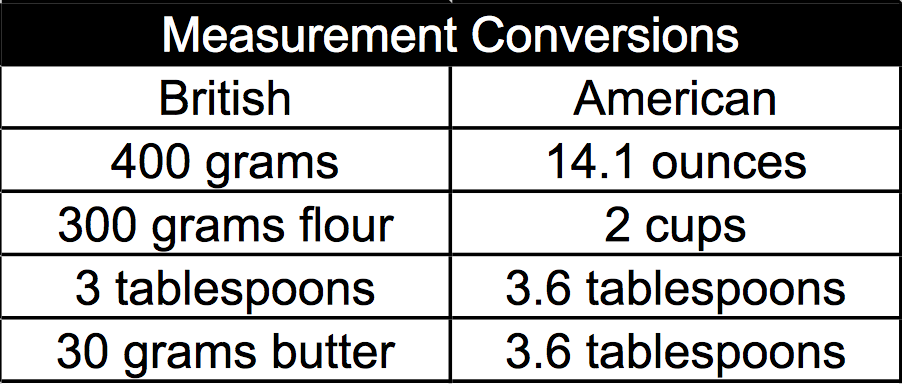 Ingredients:
Pasta
1 red onion
3 cloves of garlic
A small handful of olives
A handful of roasted peppers
A few sun-dried tomatoes
Passata (200ml)
A glug of olive oil
2 teaspoons of dried oregano
1 teaspoon of chilli flakes (or to taste)
A bunch of fresh basil
Farfalle (bowtie) pasta (400g)
Bread
Strong white bread flour (300 grams)
1 heaped tablespoon of baking powder
1 teaspoon of garlic powder
3 tablespoons of olive oil
Warm water (75 milliliters)
A handful of fresh parsley
Butter, slightly softened (30 grams)
A block of Parmesan, to serve
Directions: Slice the onion, 2 cloves of garlic, olives, and roasted peppers. Tip the pasta into the base of a deep saucepan then add the olives, peppers, sun-dried tomatoes, oregano, chili, basil, passata, and a handful of Parmesan. Pour over 1.2 litres of water. Season well with salt and pepper. Bring the liquid to a boil, then cover and reduce to a simmer for 12-15 minutes, until the pasta is cooked.
Preheat the grill to high. Mince the remaining garlic clove and the parsley, then mix these with the soften butter. Chuck the flour, baking powder, garlic powder, olive oil, and 75ml of warm water into a bowl and mix into a dough. Knead the dough for 10 minutes or use a machine with a dough hook. Take a small ball of dough and roll into a flat circle as thin as you possibly can. Lay the dough onto a grill tray.
Spread some of the garlic butter over the bread and cover in grated Parmesan. Place the frying pan under the grill until the butter melts and bubbles and the cheese is golden. Serve the bread alongside the cooked pasta. Grate over more Parmesan and enjoy with a fresh herbs if you have them!
5. Vegetarian Tortilla Lasagne
Rather than stick to the usual or just remove the meat from a recipe, SORTED came up with this twist on lasagna. Emmental cheese is a swiss with a mild flavor according to The Cook's Thesaurus. Swiss and Gruyère are suitable substitutes.
Ingredients:
1 small onion
2 cloves of garlic
1 tin/carton of tomato passata (400g)
3 handfuls of fresh spinach
4 large flat mushrooms
Bunch of fresh parsley
4 flour tortilla wraps
Chunk of emmental cheese, grated (100 grams)
Directions: Preheat the oven to 200 degrees Celsius (392 degrees Fahrenheit.) Peel and dice the onion and one clove of garlic. Fry the onion and garlic in a small saucepan with a shot of oil and a lid to trap the steam and sweat. Cook for 5 minutes. Tip in the tomatoes, bring to simmer and bubble for 5 minutes. Wash the spinach and dump into a really hot pan with a pinch of salt and pepper. Agitate the pan and keep the spinach moving until it has wilted and cooked through, usually about 1 minute. Tip the spinach into a colander and leave to drain.
Peel and cut the mushrooms into small pieces, add to the hot pan used for the spinach with the other chopped clove of garlic, a pinch of salt and pepper, and the tiniest dash of oil. Chop the parsley and add to the mushrooms after 2 minutes of cooking. Squeeze as much water from the spinach as possible and turn out onto clean chopping board.
Tip the cooked mushrooms into the colander to drain. Chop the spinach and use a piece of kitchen roll to absorb excess liquid. Then mix with the mushrooms. Layer the tortilla wraps, tomato sauce, mushroom, and spinach mix and cheese into a cake tin, making sure you get three layers of filling and finish with a fourth wrap, tomato sauce, and cheese layer. Bake for 15 minutes, then turn out onto a plate. Invert the plate onto another plate to return it up the correct way, slice and serve with salad as a main, or slice when cold to add to a packed lunch.
More From Wall St. Cheat Sheet: