5 Smart Housing Rehabs Whether You're Staying or Selling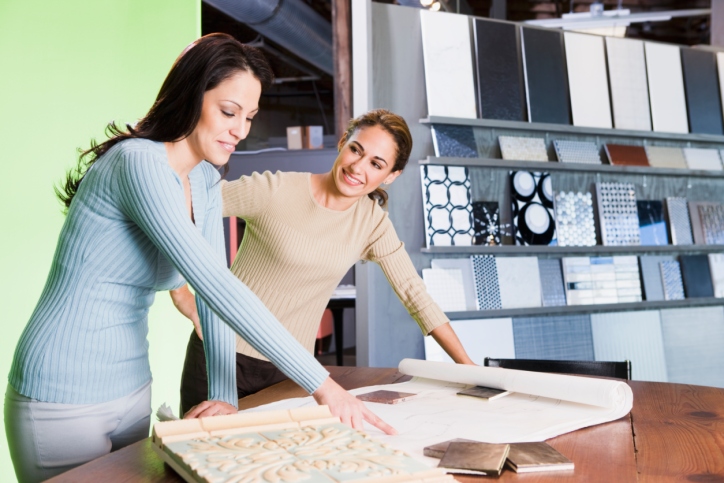 Before you invest time and money in remodeling your home, it is important to evaluate your goals. Are the fixes you plan on making in order to sell, or are they investments that in the long-run will boost the home's value but are also for your own enjoyment? The answer will impact your budget, and the payout from your repairs. Massive projects — like completely redoing your kitchen — will boost your home's value, but unless you end up getting more money out than you put in, there probably isn't a need to go to extremes right before you sell. Getting personal value out of it and a high return on investment does make sense though. So whether you are staying put or getting ready to sell, here are five smart housing rehabs — and how to approach them.
1. Kitchen renovations
The two rooms that consistently top the lists of realtors, brokers, and home rehab experts for increasing value are the kitchen and the bathroom. Starting with the kitchen, Nationwide says homeowners who remodel this room can expect about a 70 percent return on investment. CNBC cited a MasterBrand Cabinets survey which found that 35 percent of people who said they planned to redo their kitchens were doing so in order to increase the long-term value of the house and could expect an 81 percent return on investment when they put $54,000 in. 
That, of course, is a sizable amount of money. Jane Peters, a realtor for Power Brokers International, told the LA Times that when a homeowner has a large-scale kitchen renovation in mind, it should be for their own enjoyment first. "You do it for yourself because you want to live in a nice place," Peters said. "To do it to sell, you're not going to get more than you put into it. So it's kind of pointless."
Gutting the kitchen and starting over isn't your only option. When you want to make upgrades for a sale, consider smaller-scale projects. You can install new faucets or reface the cabinetry. With a little bit larger budget, you could also invest in new appliances, or replace the countertop.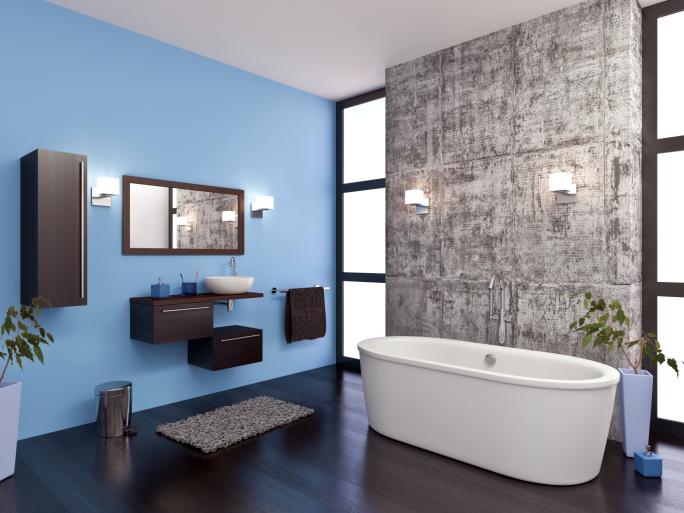 2. Remodeling the bathroom
The bathroom does even better by Nationwide's calculations for return on investment, potentially bringing 78 percent back when homeowners put their homes up for sale. CNBC found a slightly higher figure, 85 percent return when $13,000 was invested into a bathroom. Again, if you want to turn around and sell it, focus on easy cosmetic fixes. Matt Blashaw and Nicole Curtis — rehab experts — talked about the ways to give your bathroom a facelift with DIY Network.
"Install new fixtures, re-grout the shower, add crown molding and brighten up the room with some paint," Blashaw said. "Just a few little improvements in a bathroom can be a really smart way to spend your money." Curtis agreed, saying, "A great paint job and nice architectural detail is easier and will be timeless. Something as simple as a new mirror and light fixtures can make the dingiest of bathrooms look fresh and fabulous."
When you want to invest in your bathroom, there are an endless number of projects you can start on. HGTV suggests installing granite or marble countertops. With less surface area than the kitchen, having these styles in the bathroom is a selling point and a cheaper way to put granite in your home. Lights mounted on the wall will create a warmer environment, and heated floors will attract buyers, and are something you can enjoy until your move.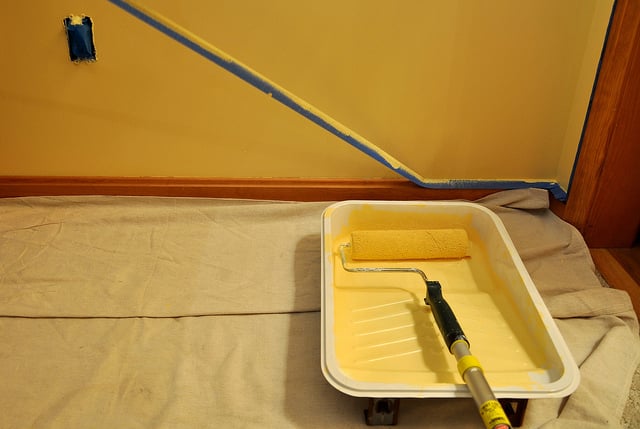 3. Adding livable space
Another way to add value is to add space. Whether it is a finished basement or attic, extra bathroom, or deck, Realtor says more room can add money later on down the line. It placed attic addition at about a 60 percent return on investment, and basements as less since the process is often costly. For the attic, be sure that the renovation will not violate any Covenants, Conditions, or Restrictions. This type of home repair definitely falls into the primarily for yourself category.
"I think overall basements are a gamble. Attic space to master suite — yes. Basements are more likely to help you sell, but usually buyers will not pay more for them," Curtis explained. This is reflected in the Nationwide return on investment analysis, which ranges from 50 to 83 percent for basements. A deck had better statistics, between 65 and 90 percent return. What is key with any of these upgrades is more living space.
Dave Lane of Dave Lane Construction told LA Times he had completed many projects to add rooms to homes. "Master bedrooms, bathrooms and family rooms. Another trend is getting rid of interior walls to open up space in older homes that have a lot of little boxy rooms."
4. Painting
Either to sell, or for yourself, a fresh coat of paint can spruce up any room. "Painting can add energy and liven up any home — whether it is revamping the bedroom, giving new life to an old piece of furniture or staining the deck," said Jackie Jordan, director of color marketing, Sherwin-Williams said in a press release by the National Association of the Remodeling Industry. When you want to stay in your house, and reinvigorate the rooms without spending a fortune, a fresh paint color can go a long way. It is also a good place to start when you're just moving into a house because it is friendly to squeezed budgets.
Before you go to sell, Realtor.com says to paint the walls a neutral color. Use the paint color and lighting to create warm, open spaces in your rooms. This will appeal to potential buyers because they will be able to envision living in the space more easily when personality is not overtly injected into the room. Not everyone agrees on matters of taste, and buyers can be turned off by things as simple as the color of the walls. "Get out of your personal taste," broker Rebecca Haas told This Old House. That way buyers can project their own plans onto your space — which will help your home sell more quickly.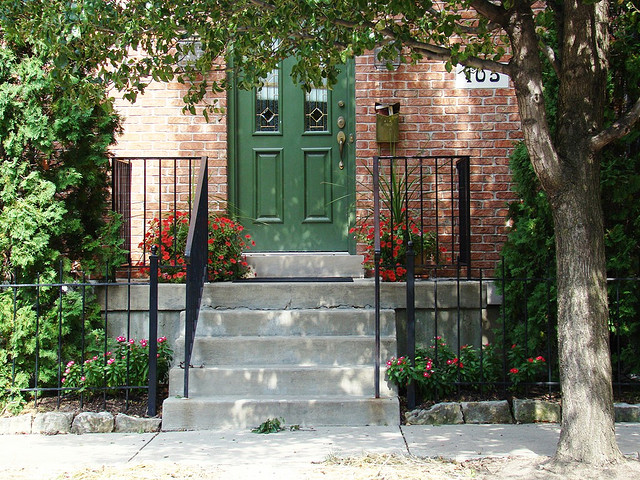 5. Curb appeal
"Curb appeal is a very important thing to remember. When a potential buyer comes to see your home, the first impression is the front yard," Candice Cerro of Realtor.com told Fox News. "Planting flowers and painting the front door can go a long way." This is important when going to sell your home and will be more easy to achieve if you keep up with it from the moment you buy the house.
"People forget about their trees more than almost anything," realtor Roger Voisinet told This Old House. "It could really make a significant difference in the price. Nobody likes to spend money, but landscaping might even be the most important thing, even if owners have kept up the house."
Realtor.com recommends bright flowers, and bright trees for the yard. Other ways to spruce up a yard, HGTV says, include accentuating walkways with lanterns or plants, and ensuring that your yard appears neat and tidy. Periodically evaluate your own curb appeal and be honest. Keep in mind this goes beyond the bushes. Cracked shutters and broken fences are just as noticeable from the sidewalk, and send red flags to buyers that the house hasn't been cared for.
More From Wall St. Cheat Sheet: