Easy Ways to Give Dad the Meal He Really Wants on Father's Day
Few things are more perplexing than figuring out what to do for Father's Day. Most kids are clueless about what to buy for Dad, so they stick with food because everyone likes to eat. They often go with something like a stack of pancakes served up first thing in the morning. After all, it's better than getting him another tie. And while Mom might make a nice reservation or pick up a good bottle of booze, she's also missing the mark. Going the edible route is only a good choice if he's actually getting to nosh on things he loves.
Don't worry if you're no kitchen whiz, because he would rather indulge in some old favorites than a sous vide chicken breast. The key is giving things a bit of a special twist, and remembering that he just wants to relax. Instead of going with your usual choices, these five suggestions ensure he'll be in culinary heaven on Father's Day. And if you happen to be a Dad yourself, you might want to leave this article someplace where your family will see it.
1. Instead of breakfast in bed, make something that keeps so he can sleep in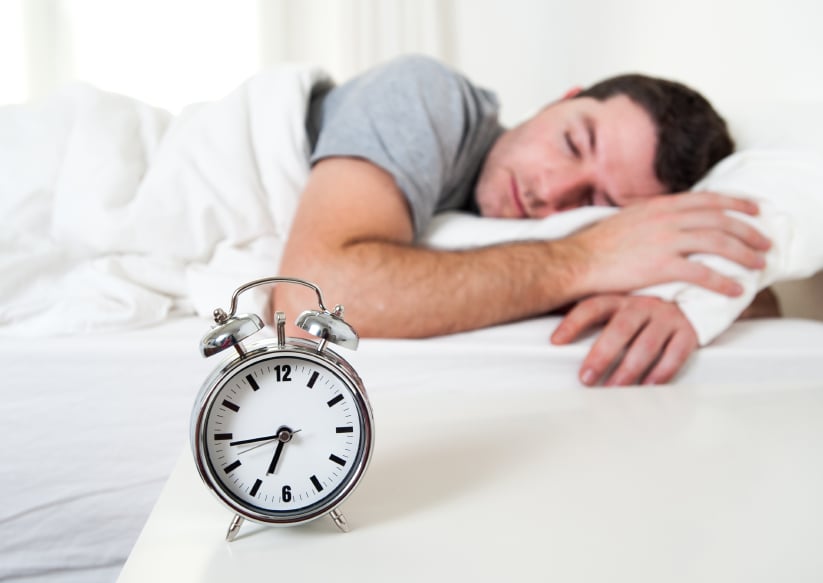 Though most families have great intentions when making breakfast in bed for the man of the house, it just isn't a good idea. People tend to try something too elaborate, and no one wants French toast that's raw in the middle and nearly burnt on the outside. Even going with basic scrambled eggs is a bad choice, because they're so easy to mess up, and they need to be eaten the instant they're ready. Besides, many dads really just want the chance to catch up on some sleep.
That doesn't mean he doesn't want any breakfast, though. The smartest option is to make something that can sit out all morning. Something that will be just as delicious at 11 a.m. as it is at 8 a.m. If your dad likes sweet breakfasts, Ina Garten's sour cream coffee cake is a perfect treat. You can even bake it the day before so you won't have to roll out of bed before the sun rises. If he tends to go for things that are more savory, try this easy frittata with cheese and bacon from Every Day with Rachael Ray. Set out the main dish, have a pot of coffee ready, and slice up a bit of fruit. Breakfast will be ready whenever he is.
2. Forget about turkey and Swiss on white bread, and make him an unbelievable sandwich
It's no secret that guys love sandwiches. Though you might have lofty goals of trying to impress your dad with a gourmet meal for lunch on Father's Day, putting together something between a few slices of bread is going to be a lot easier on you. He's also guaranteed to love it. The Chicago Tribune said a handheld meal is a much better gift than some tech device. The story even gave suggestions on beer to pair with different offerings.
Though making lunch for Dad is definitely a thoughtful move, it's time to upgrade from the packaged meats and cheeses you usually use. Give a hearty spin on a classic with Food & Wine's fried green tomato BLTs. For heartier appetites, Closet Cooking's beefy sandwiches with horseradish mayo are fantastic. If you really want to go for it, this hearty meal from Food Network's Jeff Mauro is worth the extra effort of making meatloaf.
3. Skip buying a bottle of wine, and set up an open bar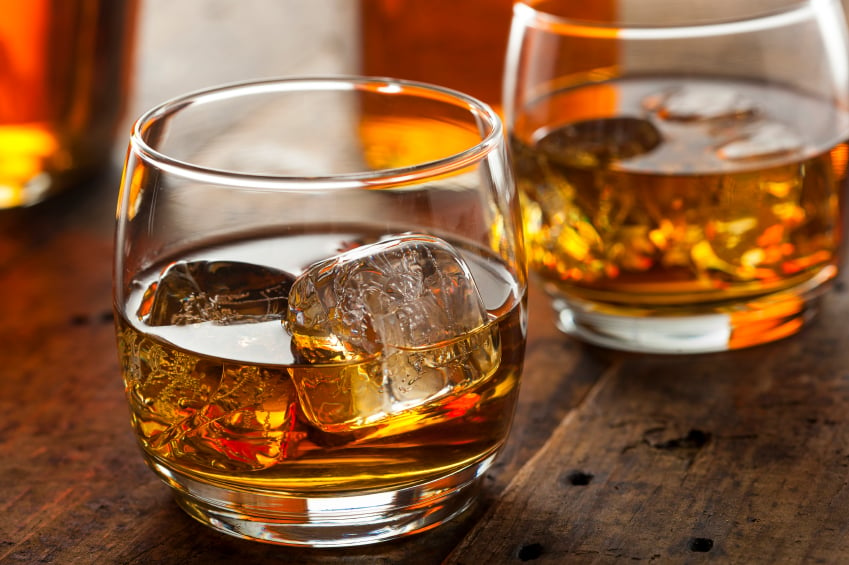 Buying a six-pack of your father's standard brew just doesn't feel that special, so going for a fancy bottle of wine might seem like it would be a step up. The problem with buying a bottle is that it can be hard to know what you're getting if you don't have much experience. Though it might seem like a safe choice to pick out one of the most expensive offerings, Vox conducted a blind taste test that suggests you could be wasting your money. Even if your dad has a number of go-to sips, it's no fun to get him something he's had a dozen times already. The Juice by Club W explained that refusing to experiment is one of the biggest mistakes people make when picking out wines. But you also don't want to end up with a pour that he hates.
Skip all of the fuss and go with something way more fun by turning part of the living room into an open bar. Don't worry if there's no actual bar area, because you can make your own with a table, some coolers, and plenty of ice. Stock up on some basic spirits like whiskey, gin, and vodka. If your dad has some other favorites, be sure to include those as well. Make sure to have a decent selection of mixers, fruit, and all the right tools. Apartment Therapy created a pretty comprehensive list of everything that you'll need, but you can scale back a bit since it's not going to be a huge gathering. Also remember to get way more ice than you think you'll need. Then all you have to do is sit back and let Dad enjoy making some of his favorite drinks.
4. Instead of getting a reservation for a fancy dinner, cook something at home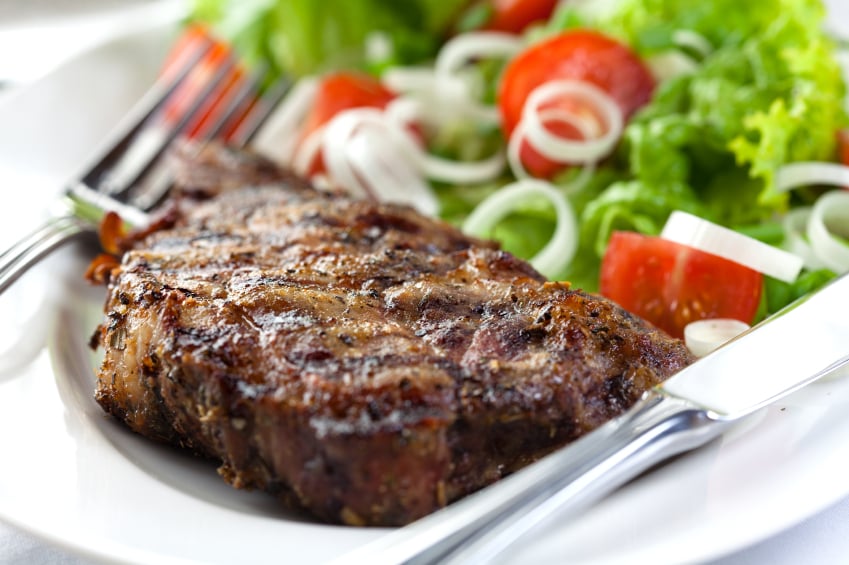 Cooking for a family member is way more thoughtful than setting up a reservation. Besides, it's likely that many dads would rather skip the trendy restaurant to dig into something really satisfying. According to the Central Oregonian, a home-cooked meal is one of the gifts dads want most on their special day. Typically, they're not looking for something complex, either. The Houston Press' Molly Dunn asked her father about what he most wanted to eat, and his picks included steak and enchiladas.
It's pretty hard to go wrong with a simple steak supper. Easy sides like roasted potatoes and sautéed veggies round out the meal. The most complicated part is getting the cook on the meat right. While you might be tempted to cut into the beef to check for doneness, you'll just end up losing all of the juicy flavor. Instead, get a reliable instant-read thermometer. Even if you're unsure of what's going on inside of that steak, the thermometer never lies.
5. Rather than purchase a fancy cake, whip up a dessert he loves
For some reason, every celebration seems to call for a cake. They can certainly look impressive, especially if you pick one up from a fancy bakery. All of that immaculate work is thanks to a type of confection called fondant, which creates perfectly smooth surfaces. The problem? It's not very delicious. Star pastry chef Duff Goldman even told LA Weekly he hates the taste of it. The article went on to say it's meant to be peeled off the cake before consuming, but that sounds like an awful lot of work just for dessert.
Instead of trying to make jaws drop, bake something simpler. Most men tend to like homey dishes, like pies, ice cream, and cookies. Go with something you know he loves. If you find yourself struggling to recall, just ask. He won't mind you spoiling the surprise if the reward is a perfect peach cobbler.
More from Culture Cheat Sheet: