6 Affordable Ways to Help Someone Who's Hurting
We all have tough times that we face, and having a friend or family member, or even a stranger, who is willing to help out during a crisis can be a huge relief. When someone goes through a financially, physically, emotionally, or otherwise stressful time, it can be easy to lose track of basic needs like groceries or a clean house. In some cases, it can be difficult to even take care of children or make food because someone is experiencing such severe hurting.
Although many of us can't simply fork over tons of money or move in permanently to help, there are many affordable and reasonable ways that we can help out others who need us. Although we can't always fix the problem, we can make a hard time a little easier with assistance. Here are six ways you can help someone in need without breaking the bank.
1. Bring a meal
Cooking can be exhausting, and it seems to be one of the first things that gets forgotten or neglected when someone is going through a hard time. If you are able to provide a home cooked meal, or even a healthy takeout option, it can be a welcome relief to someone who doesn't have the time or energy to cook. Bringing a meal also is a thoughtful choice because it takes time away from your schedule and shows that you care about the person you are bringing the food to.
If you have a group of people that want to bring a meal, consider a meal planning site, like Take Them A Meal, which allows people to set up a schedule for multiple people to bring meals. The organizer can include the recipient's address, phone number, meal preferences, allergies, desired delivery dates, and any other important information on the signup sheet.

2. Offer to clean
Offering to clean someone's house, or even a small part of it, can be a huge contribution that will cost you almost nothing. Cleaning might seem like an insurmountable task to someone who is in pain, but taking a few hours out of your schedule to help will be greatly appreciated. You can even invite a friend to come clean with you, which might help pass the time. If you want to do an especially spectacular job because you will be cleaning someone's house besides your own, and want some tips, check out these readers' cleaning tips from Real Simple.

3. Provide child care
If someone you know has recently lost a family member, is battling a severe sickness, taking care of a loved one, or even has a new baby, providing free child care to them will be an incredible help. By allowing them undivided time to finish any details, complete tasks, or just grieve or get used to a new situation, you will be providing an indispensable gift. In addition, you will be giving their kids a break, and the kids themselves may be suffering directly or simply be hurting because they see their own parents hurting. If you want to help by recruiting others to provide child care, you can use a site like SignUpGenius.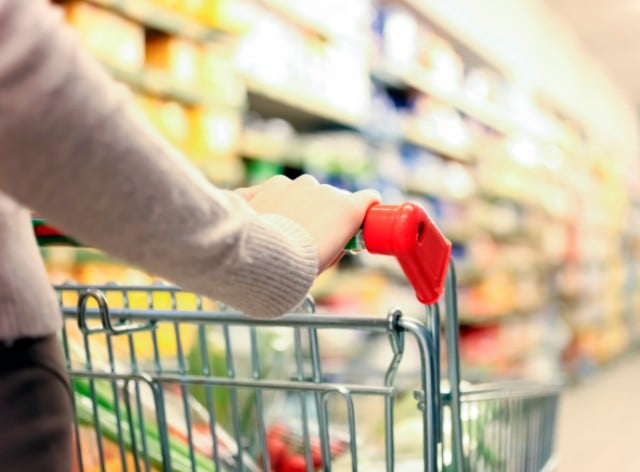 4. Run errands
Another way you can help is by running errands. Provide rides to and from the children's activities so that they can maintain as regular of a routine as possible, and so that their parents have one less thing to worry about. In addition to giving the kids rides, you can pick up things for their parents. If they need groceries, offer to do their shopping for them. See if they need dry cleaning done, or have anything that needs to be returned before they get charged for it.
If you are really open to it, offer to be their go-to person (or one of them). Say that if they really need anything, you will go get it for them (say formula in the middle of the night, something they forgot for a funeral, or just a gallon of milk that they forgot when they gave you the grocery list). It might be best to share this responsibility with another person and only offer it if you really mean it.

5. Brighten their day
The first four ideas require a fair amount of time, and if you are unable to help in that way, you can still brighten the day of someone who is hurting, sick, or just going through a tough transition. Consider making a flower arrangement from scratch, writing a kind note, or providing for a basic need. This is also a way you can help a stranger or a friend of a friend. If you hear about someone in the community who has gone through a tragedy, and you have any necessary items that might help (clothes, toiletries, etc.) or have a specific skill you can offer for free, your generosity will help them feel cared for. Even if you can't help yourself that much, you can assist by contacting the person and trying to get the word out through churches, social media, and the newspaper, about things they need.
Helping out a family going through a happy time (but hard transition) is important too; if you hear of a new mother who is going through a tough transition, and you have baby clothes, toys, or even books that could help, offer them. Most people will appreciate your kindness even if they don't know you (and sometimes more so).

6. Listen to them
If someone is going through a trying time (whether it's sad like losing a loved one, or just different and difficult, like being a new mother), just offer your company. You can't force someone to talk, but just coming by to check on them and say hello can help. If you make yourself available, they might open up to you and talk, and they might actually need that more than anything else.
If you are already planning to clean for them, you could use that time to listen to them while cleaning their house as well. If they are very sick or don't have time for visitors, a well-timed phone call can make a big difference too.
There are so many ways you can help someone who needs it, and you don't have to spend a lot of money to do so.
More From Wall St. Cheat Sheet: