6 Cheap Ways to Maximize Your Space
In apartments, condos, and older homes, space can be an issue for fitting everything—including people. With this in mind, you need to take steps to optimize and maximize that space to fit anything and everything you need to make the home comfortable. If you're struggling on where to start, don't fret—it doesn't mean throwing out the majority of your possessions. It also doesn't require knocking down walls and building on additions or remodeling rooms.
For those who want optimal space in their homes for the right price, here are some steps to consider:
[sc_inpost_bigbox ad_name="remodel-renovation" position="alignright"]
1. Minimize Furniture and Décor
While you want your space to look comfortable, you don't need an abundance of furniture and décor. Consider purchasing couches and tables that won't take up too much space, and a bed that's cozy but fits into the bedroom with space to spare. If you don't want to buy new furniture, consider storing or giving away some and keeping only what you need to furnish rooms in your home without cluttering them. The same should go for décor—lamps, paintings, rugs, etc.—for any room in your home.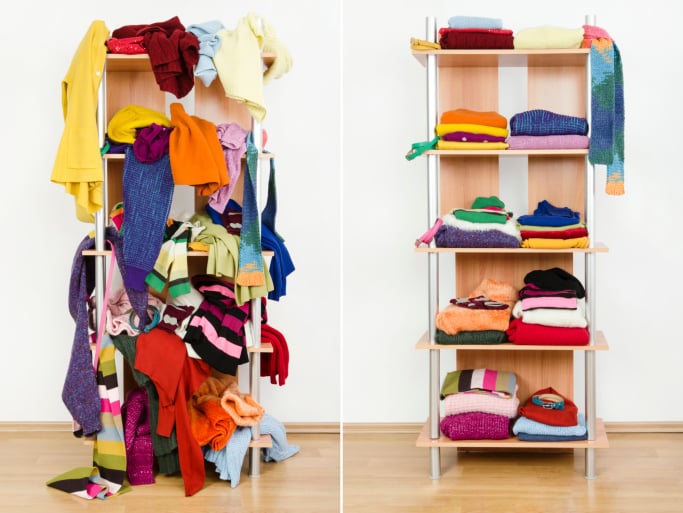 2. De-Clutter and Organize
When there are too many things in your home, you might need to spring clean and contribute some items to a local secondhand store or put them in storage. Your smaller home can't fit everything and you don't want to trip over items all the time. Once you've gotten rid of the clutter, it is time to organize what's left into bins, shelves, or in the closet. Buying and installing pre-made shelves or plastic bins for the closets and cabinets will save space and keep everything structured in your home. If you don't have time or need a hand, a professional organizer charges between $470 and $680 for their services.
3. Use More Recessed Lighting
While standing lamps and hanging chandeliers work well in some homes, smaller spaces mean there's less floor space for everything. It's easier to have recessed lighting in the ceiling that illuminates the room just as well as a lamp without taking up space. If the house already has recessed lighting, consider installing LED lights to increase the brightness while cutting down on your utility bills in the long term. Also, take advantage of natural lighting from windows and doors.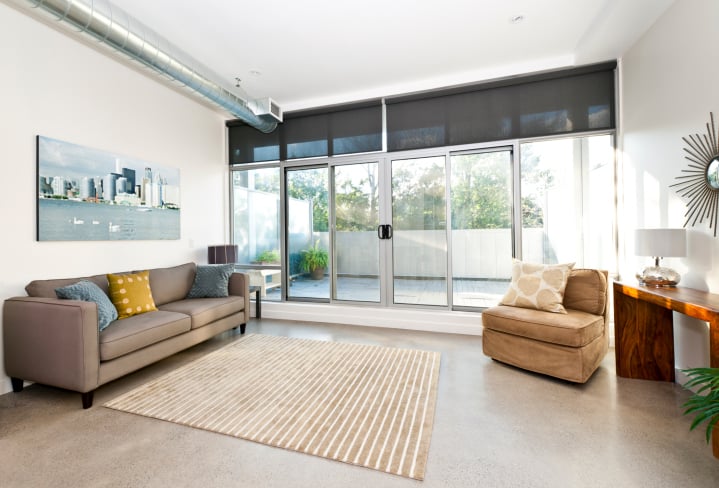 4. Make Those Corners Count
Many rooms have unused corners that have the potential for a lot of shelving space. Homeowners can install some shelving in that area for things like books, perfumes, the TV, a bookshelf installed into the wall, and so on. Don't waste that space in an already small area. Make the most of it so you can save space in other places and optimize your home as a whole in the process.
[sc_inpost_ad ad_name="clean-house"]
5. Combine Rooms
In days past, there were specific rooms designated for specific tasks, like eating or entertaining. However, today, multiple rooms are less common in favor of one catch-all room that flows together. If you have a house with such divisions, don't be hindered by it. You could turn a formal dining area into an extension of the living room, or vice versa. Maybe your office will be part of your bedroom. If you don't have the division, turn the space into whatever it needs to be for your uses. It could be casual, or it could be something completely different. It's up to you.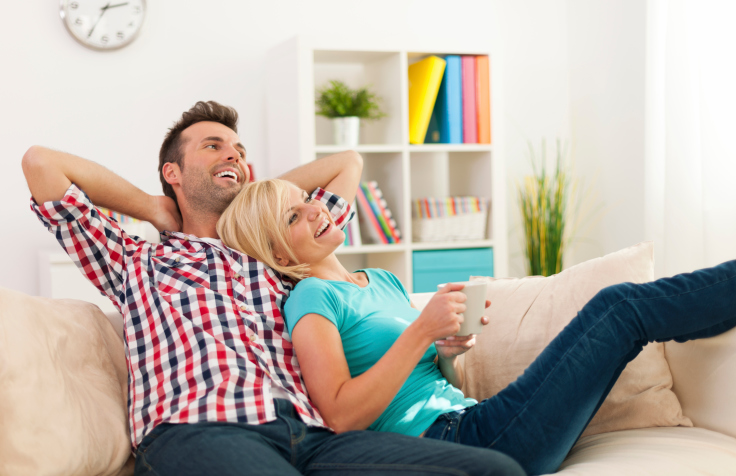 6. Create the Illusion of Space 
Part of what makes a home feel bigger and brighter is the paint that goes on the walls. Consider light hues like pastels or whites and light grey colors to make the room feel larger. Dark colors can feel comfortable, but they make the room appear smaller at the same time. The best part is that it costs less than remodeling! Mirrors can also help with the illusion of space if placed correctly around the room. Just be sure not to have one that directly reflects the sun by placing it adjacent to a window.
More From Wall St. Cheat Sheet: