6 Fun and Fruity Summer Drink Recipes Suitable for All Ages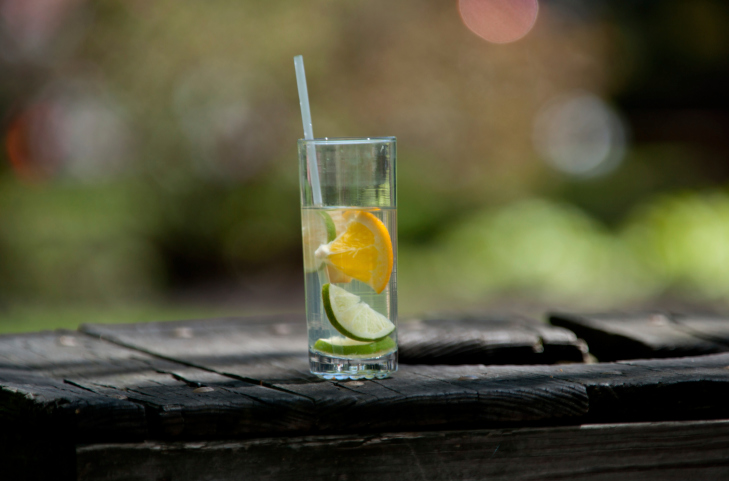 In the summer heat, there's nothing more thirst-quenching than a fruity drink, glass of cold lemonade, or homemade spritzer. Throughout the winter months, coffee, hot chocolate, and tea are the beverages that reign on people's side tables and desks, but once the summertime rolls around, the craving for cold, refreshing drinks strikes again, and those are what we're talking about today. Fun, fruity drinks keep your sugar levels up, keep your mouth from getting parched, and keep a spring in your step. No alcohol is necessary to keep these six drinks flavorful, although if you want to, you can always add a little somethin'-somethin' for a little extra kick. No matter if you're serving minors or adults, blend up these delicious non-alcoholic drinks to serve alongside your hot dogs and hamburgers this summer.
1. Homemade Lemonade
First up is a homemade lemonade recipe from The Pioneer Woman that certainly doesn't require any store bought powdered drink mix. Instead, you only need four ingredients for this iconic summer drink and they include sugar, lemon, water, and ice. Doesn't get much simpler than that. Make lemonade the old-fashioned way this summer and prove to yourself that the sweet and sour beverage doesn't have to come out of a box. This is a recipe that you'll pull out time and time again.
Ingredients:
4 cups sugar
6 cups water
24 whole lemons, juiced
8 cups water (additional)
Lots of ice
Directions: Heat 4 cups sugar with 6 cups of water in a medium saucepan until it's dissolved. Set this in the fridge to cool. Chill the lemon juice if you have the time.
Pour the lemon juice into a large vat. Pour in 3/4 of the syrup, then top off the vat with ice. Pour in 8 cups of water (give or take), stir it around, then give it a taste. Add more syrup if it needs sweetness, or more water if it needs dilution. Serve immediately. Add 2 cups raspberries, blueberries, blackberries, or sliced strawberries to the lemonade for different flavors. Make hard lemonade by adding 2 cups light rum or tequila to the lemonade.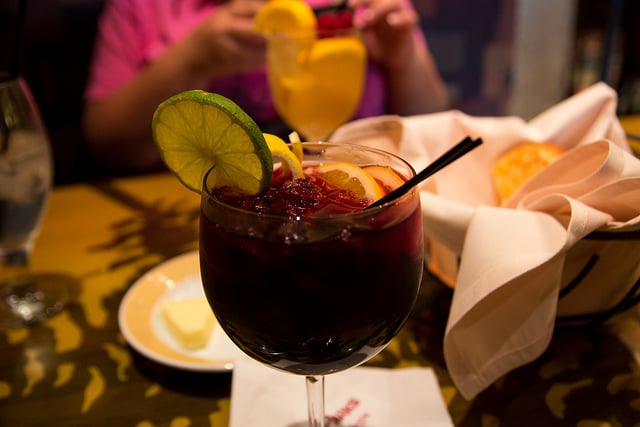 2. Non-Alcoholic Sangria
Looking for something a little more fruity and a touch more fancy? Go the Sangria route. You can even keep it PG-21 by serving this Non-Alcoholic Sangria from The Kitchn. Sangria doesn't have to be all about the alcohol, and with the flavors that come from the cinnamon, oranges, lemons, and limes on this ingredient list, you might not even miss the booze. There's certainly a time and a place for everything, and lucky for you, it's always the right time for this sangria.
Ingredients:
2 cups boiling water
2 black tea bags (or 2 teaspoons loose-leaf tea in an infuser)
2 cinnamon sticks
1/2 cup sugar
3 cups pomegranate juice
1 cup freshly squeezed orange juice
1 orange, sliced into thin rounds
1 lemon, sliced into thin rounds
1 lime, sliced into thin rounds
1 apple, cored and cut into 1/2-inch chunks
3 cups carbonated water
Directions: Pour boiling water over tea bags and cinnamon sticks and steep for 5 minutes. Discard tea bags and stir in sugar to dissolve. In a large jar or pitcher, combine tea, cinnamon sticks, pomegranate juice, orange juice, orange, lemon, lime, and apple. Refrigerate for at least 1 hour and preferably overnight.
Just before serving, stir in carbonated water. Serve in glasses over ice.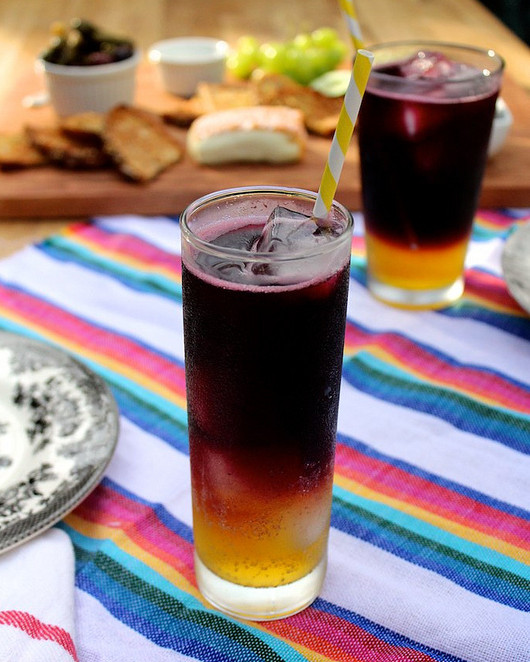 3. Raspberry Spritzer
Craving some bubbles? Quench your craving with a Raspberry Spritzer from EatingWell.com. Advertised as a refreshing and low calorie alternative to sugar-laden soda, this drink will wet your whistle without expanding your waisteline. The fresh mint in the Raspberry Spritzer makes this drink feel fancy, and the raspberry flavored bubbles throw it over the top.
Ingredients:
2 cups seltzer
2/3 cups frozen raspberries
2 sprigs fresh mint
3 ounces raspberry flavored syrup, or Chambord
Ice cubes
Directions: Combine seltzer, raspberries, mint, and raspberry flavored syrup (or Chambord) in a small pitcher. Pour over ice.
4. Mint Limeade
Speaking of mint, you can also throw together this Mint Limeade found on Epicurious.com. This tasty drink only requires four ingredients, but fools its imbibers to thinking it demands much more. You might not expect the flavors of mint, lime, and honey to blend well together, but one sip of this Mint Limeade and you'll be forever convinced.
Ingredients:
1/4 cup mint leaves
2 ounces honey syrup
1 1/2 ounces lime juice
Chilled club soda or seltzer
Directions: In 12-ounce glass, muddle mint and simple syrup for about 8 seconds. Add ice and lime juice, then fill with club soda. Stir well and serve.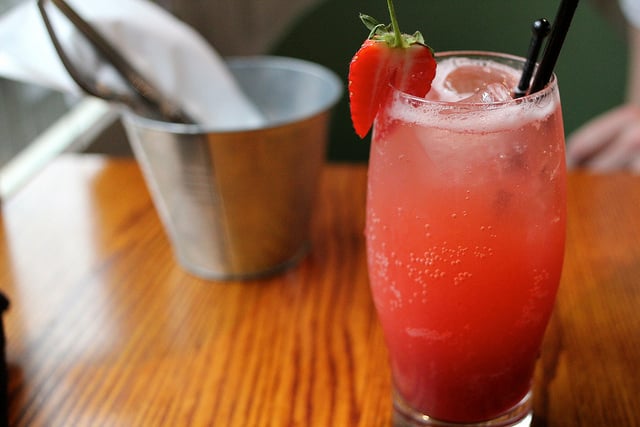 5. Virgin Strawberry Daiquiri 
Better yet, why not revert to an old favorite, keep it PG-21, and serve your strawberry daiquiris virgin? Strawberry daiquiris are about as easy as they come, and don't need to only be ordered at the bar. Blend up this recipe from Food.com at home and you'll never order a fruity $8 drink again. You don't need to go to bartending school to know how to throw lime juice, strawberries, vanilla extract, sugar, and ice in a blender. This recipe only serves one, but can be easily doubled or multiplied.
Ingredients:
1 ounce fresh lime juice
3 ounces fresh strawberries, red and ripe (can use frozen if berries are out of season)
1/4 teaspoon pure vanilla extract
1 teaspoon Splenda sugar substitute or 1 teaspoon sugar
Cracked ice, to your preference
Directions: Add lime juice, strawberries, vanilla and sugar to a blender. Blend until smooth then add the ice and blend again until smooth. Pour into a chilled cocktail glass and serve at once.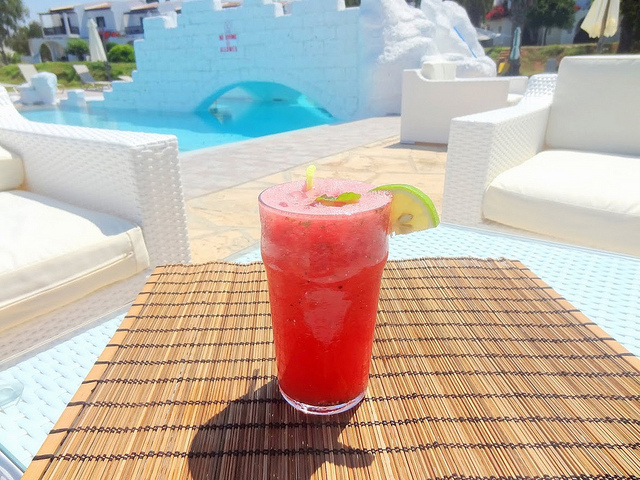 6. Watermelon Mint Cooler
Lastly, cool down with one of these Watermelon Mint Coolers from Real Simple. Non-alcoholic drinking never tasted so good. Don't believe us? Blend watermelon and lemonade together, and then top that off with mint and ice. We know it sounds simple, but sometimes simple tastes best.
Ingredients:
4 cups seedless watermelon chunks (about 1 pound)
1 1/2 cups lemonade
1/2 cup fresh mint
Directions: In a blender, puree the watermelon and lemonade; strain if desired. Stir in the mint and serve over ice. For an instant cocktail: Stir in 1/2 cup vodka or tequila before serving.
More From Wall St. Cheat Sheet: