6 Fun French Toast Recipes Changing How You Make Breakfast
French toast is a favorite breakfast, but it doesn't have to be enjoyed only in the morning. The dish can be savory or sweet, and French toast recipes can be spun into snacks, sweet treats, and can even be gluten-free. Everyone should be able to eat French toast whenever they please, and these French toast recipes around the web exclude no one. Next time you get the craving for thick slabs of French toast, check out these 6 recipes and see if you can give your favorite treat a spin.
1. Easy Cinnamon French Toast Sticks
First up: cinnamon French toast sticks from Just a Taste. You don't have to go through a fast food drive-thru to get your French toast sticks fix — simply serve your own and know exactly what is going into your breakfast. Requiring only pantry staples, this recipe is easy, fun, and can be made with help from your kids. Make your morning meal a little more enjoyable by cutting your French toast into sticks and get ready to deep dive into syrup.
Ingredients:
8 slices thick-cut Texas toast
4 large eggs
1 cup heavy cream
2½ teaspoons cinnamon
1 tablespoon sugar
1 tablespoon vanilla extract
Unsalted butter, for cooking
Maple syrup, for serving
See recipe directions at Just a Taste. 
2. French Toast Loaf
Next up: French toast in loaf form via 12 Tomatoes. This recipe makes your favorite breakfast into a quickbread, allowing you to prepare it ahead of time and serve it warm to all of your morning guests. Just in case you haven't mastered the French toast flip, put down the spatula and pick up the loaf pan. You've just found your trick for making perfect French toast every time.
Ingredients:
12 thick slices day-old white bread
4 eggs
2 sticks unsalted butter, cut into pats and chilled
1¼ cup heavy cream
1 cup brown sugar
1½ teaspoons cinnamon, divided
1 teaspoon vanilla
¼ teaspoon nutmeg
powdered sugar, garnish
See recipe directions at 12 Tomatoes. 
3. Sweet Potato Graham Cracker French Toast Sticks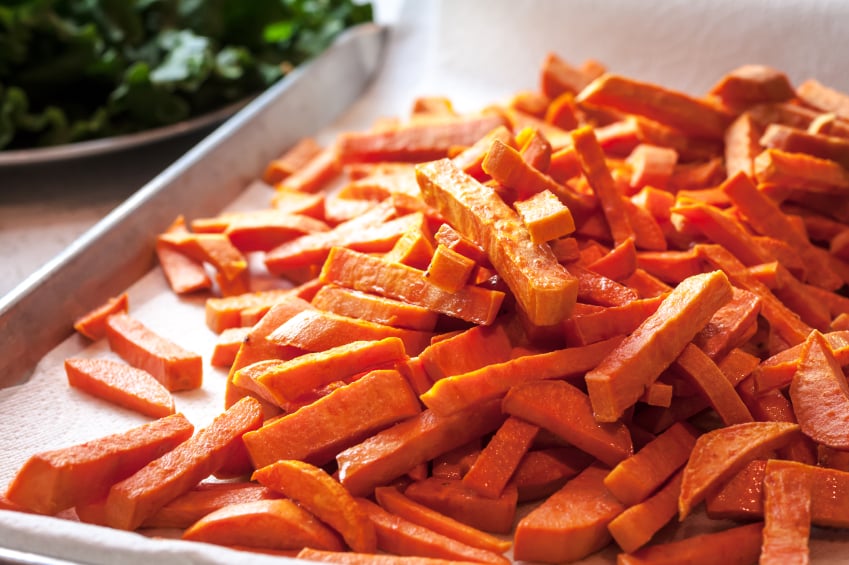 Ready for your mind to be blown? Try these sweet potato graham cracker French toast sticks from Averie Cooks, and prepare to enjoy a new version of your favorite sweet treat in healthy form. Everyone knows sweet potatoes are superfoods, so now you can eat your French toast and eat healthy, too, by enlisting the orange carbs and breading them in graham cracker crumbs. Healthy gourmet dreams do come true, and it's time to have some fun in the kitchen.
Ingredients:
1 large sweet potato or yam
1 egg, beaten
½ cup graham cracker crumbs
⅓ cup cornstarch
¼ cup brown sugar
¼ cup white sugar
1 teaspoon cinnamon
See recipe directions at Averie Cooks. 
4. No Bread Oatmeal French Toast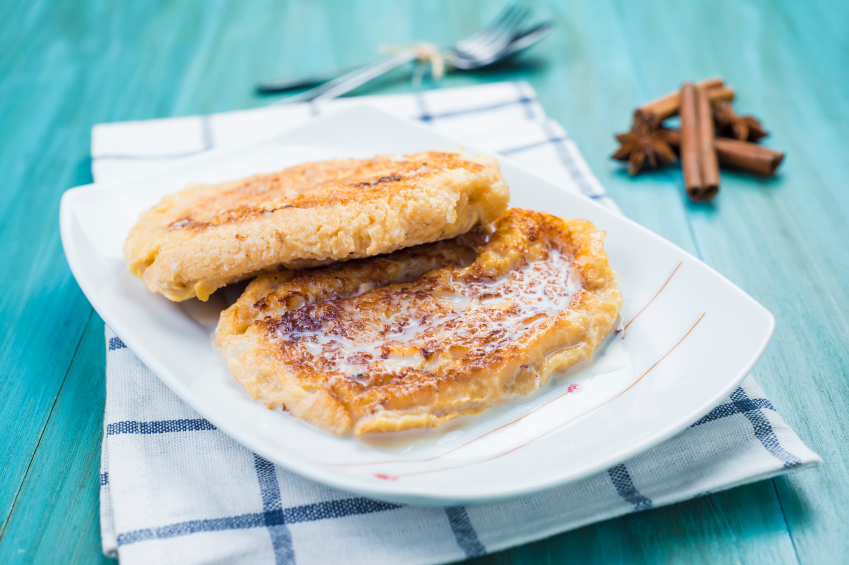 There's even a way to serve French toast to your morning guests who are gluten-free, and it's via this recipe from Oatmeal with a Fork. Enter: no-bread oatmeal French toast. Don't knock it until you try it. A base made out of oatmeal, water, and salt soaked in coconut milk, honey, vanilla, cinnamon, and eggs is tastier than you may think, and more importantly, it keeps your gluten-free eaters in the French toast game. If they've been missing out on all the fun, feed them this gluten-free spin on French toast and whet their appetite for more low-carb alternatives.
Ingredients:
2¼ cups water
1½ cups oats
¼ teaspoon salt
2 eggs
⅔ cup coconut milk
1 tablespoon honey or maple syrup
dash of salt
½ teaspoon vanilla
½ teaspoon cinnamon
A few scrapes of nutmeg
See recipe directions at Oatmeal with a Fork. 
5. French Toast Monkey Bread
Taking a sharp turn to the decadent side of things, we come to this French toast monkey bread from Dine and Dish. This upgraded French toast is the perfect treat to serve on any slow weekend morning. Imagine warm biscuits soaked in butter, cinnamon, brown sugar, and vanilla, and allow yourself to slip into a carb coma. Everyone deserves a bite of this dish, but you may not be willing to share it.
Ingredients:
1 cup heavy whipping cream
2 eggs, beaten
2 tablespoons ground cinnamon
2 tablespoons vanilla
2 cans of buttermilk biscuits
½ cup butter, melted
1 cup brown sugar
Powdered sugar, if desired
See recipe directions at Dine and Dish. 
6. Overnight French Toast Casserole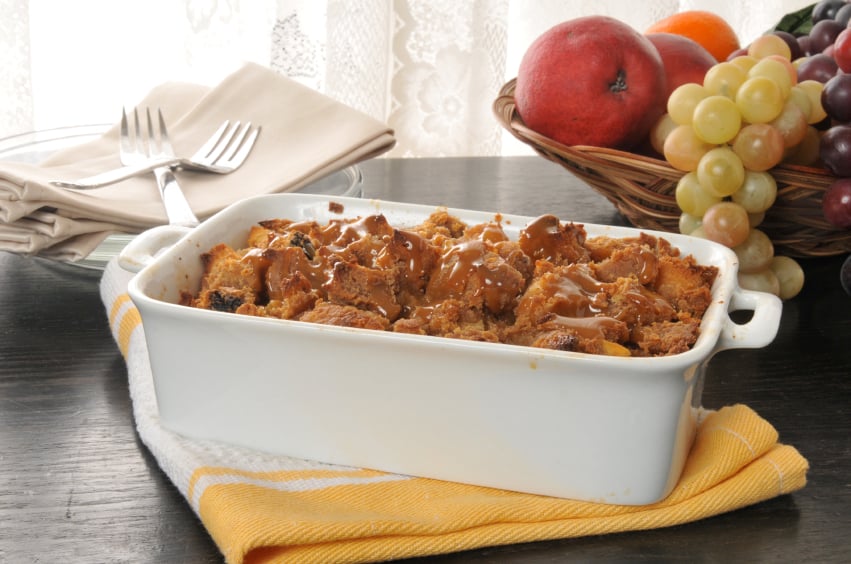 Last but not least, an overnight French toast casserole recipe, highlighted on Tablespoon, developed by Girl Who Ate Everything. Meant to be prepared ahead of time, this casserole allows you to have a relaxing morning made complete with your favorite warm breakfast, sans the grunt work. Make this casserole the night before and you'll pat yourself on the back in the morning. It'll take only 35 minutes to bake and will still make your kitchen smell like breakfast bliss.
Ingredients:
4 tablespoons butter, melted
¾ cup packed light brown sugar
1 loaf brioche or challah sliced into 1½ inches thick slices
8 eggs, slightly beaten
1 cup whole milk
1 tablespoon vanilla extract
1 teaspoon ground cinnamon
¼ teaspoon ground ginger
½ cup pecans, measured then chopped
⅛ teaspoon salt
maple syrup and powdered sugar topping
See recipe directions at Tablespoon. 
More from Culture Cheat Sheet: