6 Insanely Spicy Food Challenges in America
In the mood to burn off some of your taste buds? Strangely enough, you're not alone. There are enough of you off-the-wall chiliheads out there to merit the existence these six organ-sizzlingly spicy challenges — not to mention hundreds others like them — across the United States. These dishes are not for the faint of heart: In fact, the majority of them require diners to sign waivers before chowing down!
If you are ready and willing to take the plunge into fiery-hot madness, any of these six challenges should do the trick — but brace yourself for some serious heartburn!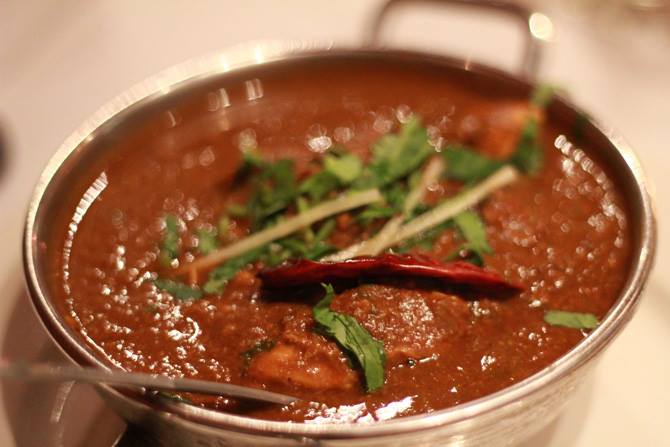 1. Phaal Challenge: Brick Lane Curry House (New York City)
According to the Brick Lane Curry House menu, this Phaal is "excruciatingly hot," offering audacious diners "more pain and sweat than flavor." Before indulging, customers must state a verbal disclaimer absolving the restaurant of any physical or emotional damage incurred in the ingestion of the meal. Whether this is a joke or not is unclear, so we'd advise diners to err on the side of caution.
If that doesn't strike fear into your heart, according to Thrillist, this dish is painful to the point where diners have spontaneously bled from their noses while consuming it; the chef must wear a gas mask during the dish's preparation to avoid choking on the abrasive fumes.
Should you somehow succeed in finishing your serving of Phaal, congratulations! You win a free beer (jury's still out on whether you get a free napkin for your nosebleed). Winners also receive a certificate of completion and an induction into the official P'hall of Fame.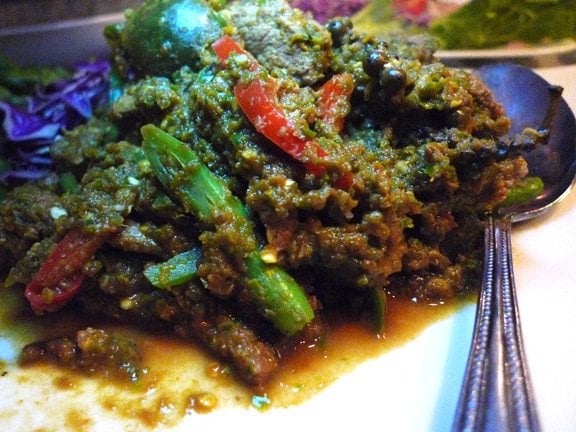 2. Dynamite Spicy Challenge: Jitlada (Los Angeles)
Billed "the spiciest dish in L.A.," this tear-jerking offering consists of green mussels, scallops, squid, crab, and vegetables, all blanketed in pure, molten chili and chili extracts. The challenger must eat everything on the plate (aside from the veggies) in order to claim victory over the challenge. If you are able to lick your plate clean, your bill is waived, according to TimeOut — though you may want to shell out some of that dough you saved for some antacids on the way home.
Food blogger JoAnn Stougaard described her preparation for the challenge to the Los Angeles Times, saying, "I trained by eating whole habanero chiles every day." If you think you're up for that kind of a test, give the Dynamite Challenge a shot at your own risk. Visit the Jitlada website for more information.
3. Four Horsemen Burger: Chunky's (San Antonio, Texas)
Any food named after the Four Horsemen of the Apocalypse likely has something sinister up its sleeve. According to the Chunky's website, this half-pound burger is topped with four different types of chili peppers: jalapeño, serrano, habanero, and the notorious ghost chile. The challenger must finish this burger in 25 minutes and wait for five minutes after finishing before using milk or ice cream to quell the searing pain. Challengers are offered the use of an aptly named "Chuck Bucket," but use of said bucket results in automatic disqualification.
After facing (and conquering) the Four Horsemen Burger Challenge on Travel Channel's Man Vs Food, host Adam Richman said: "The four chiles on the Four Horsemen Burger [were] a million times hotter than I anticipated. This burger is more than spicy. It's diabolical."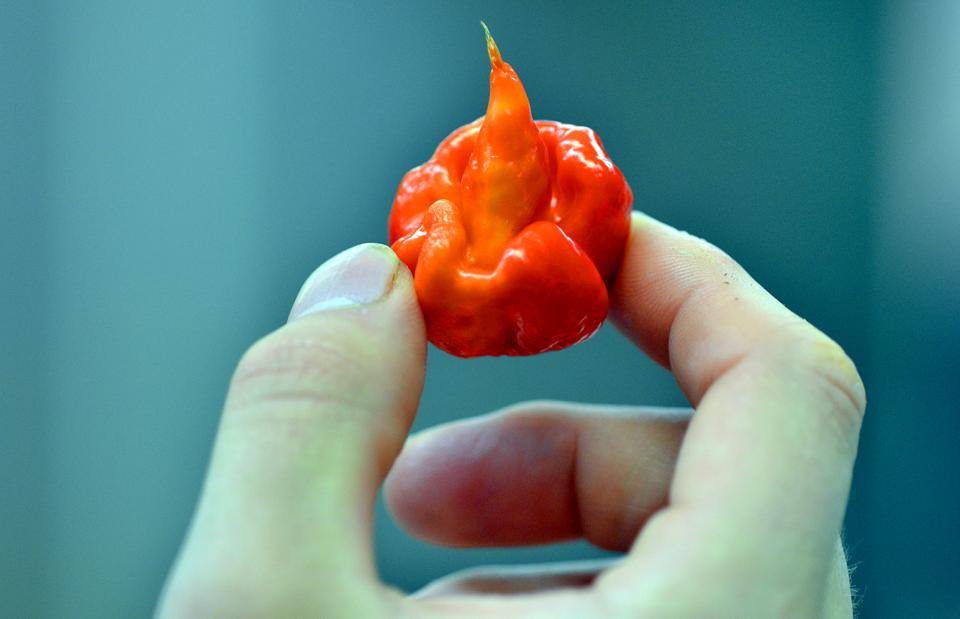 4. XXX Hot Wings: Jake Melnick's Corner Tap (Chicago)
These wings are some of the hottest in the world, according to Yahoo Travel. The wings are coated in a relatively mild habanero, along with stronger ghost peppers. According to chef Ryan Kikkert, when Jake Melnick's initially started importing these peppers, the restaurant had to sign paperwork from the U.S. Department of Health ensuring that they would only be using these ingredients in food.
Per Jake Melnick's website, these wings have gotten even hotter in recent years: "The Trinidad Scorpion Pepper (pictured above) has surpassed the Ghost Pepper for the title of World's Hottest Pepper and we've added it to our XXX Sauce to make your mouth scream even louder." Ouch!
5. Hell Brined, Smoked, and Grilled Jerk Chicken Wings: East Coast Grill (Cambridge, Massachusetts)
For four nights every year, East Coast Grill is home to Hell Night, featuring some of the spiciest dishes imaginable. This made the establishment yet another can't-miss location for Man vs Food's Adam Richman several years back. According to the Daily Meal, one of the spiciest dishes offered at Hell Night is the Hell Brined, Smoked, and Grilled Jerk Chicken Wings.
These wings are soaked and smothered in chef Chris Schlesinger's Inner Beauty sauce, which, per Serious Eats, consists of "five pounds of Scotch bonnet chilies, one gallon of yellow mustard (preferably the cheap stuff), plus molasses, brown sugar, honey and spices." Throw in the blender and serve at your own risk!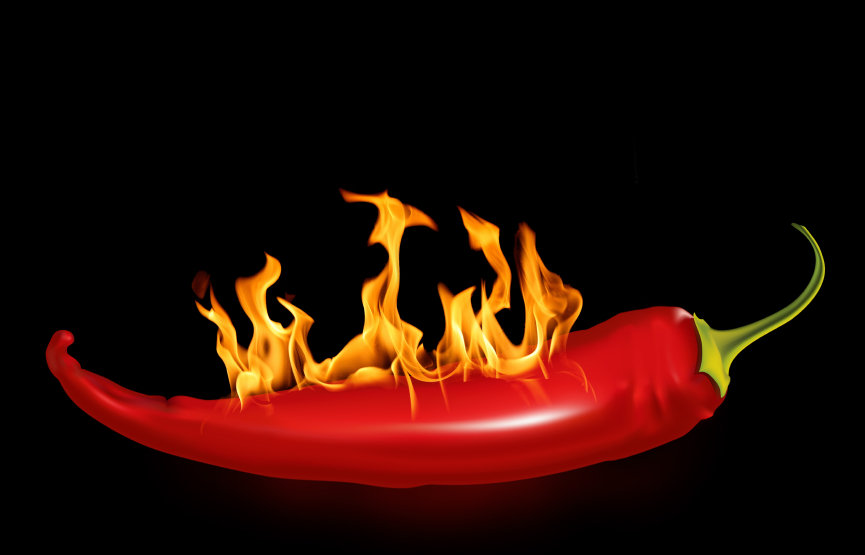 6. Korean Suicide Burrito: John's Snack and Deli (San Francisco)
The Korean Suicide Burrito is a large kimchi burrito made with a combination of Chinese, Mexican, and Korean peppers, according to San Francisco Restaurants. Should the daring customer eat the entire burrito in one sitting, it is awarded to them for free — though, at $6.84, you're not losing out too much if you come up short.
Should the eponymous John Park, proprietor of said establishment, find you worthy, he will also post your picture on the wall to live on forever among other spice-braving heroes. Reports food blogger Foodysseus: "The Korean Suicide Burrito is a nightmare waiting to jump into your mouth and poison your mind. It is soaked through with a deviously spicy sauce that doesn't burn the mouth, but sets ablaze the lining of one's gastrointestinal tract."
The description gets continually more graphic, so we'll leave the rest to your imagination — or, for the bravest among you — your taste buds.
More from Life Cheat Sheet:
Want more great content like this? Sign up here to receive the best of Cheat Sheet delivered daily. No spam; just tailored content straight to your inbox.