6 Perfect Dessert Recipes for a Summer Picnic
No need to make excuses to party in the summer – every day of sunshine is worth celebrating! If you're tired of making the same old dessert cakes and cookies for your picnics and gatherings, take a look at what else is out there! These 6 light and fresh recipes will make delicious, popular additions to any dessert table this summer.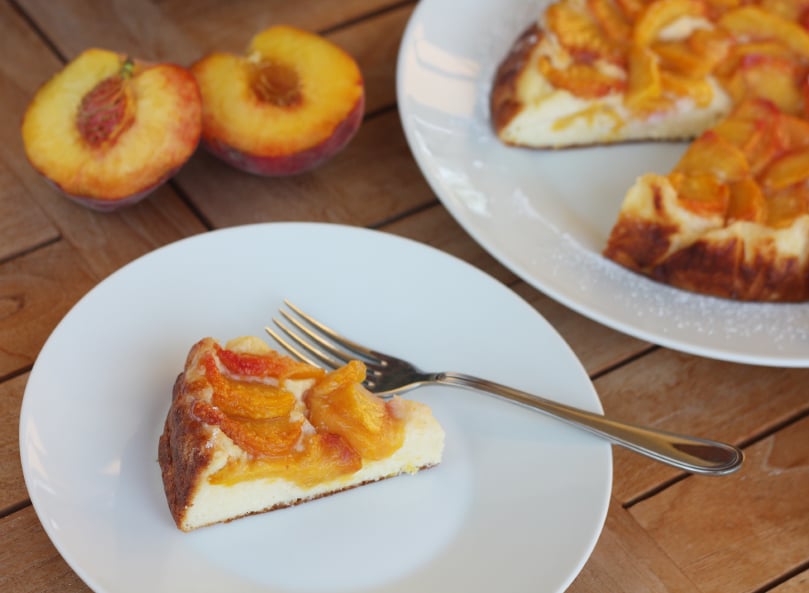 1. Sweet Peach Olive Oil Cake
This moist, light summer cake from Food and Wine takes about an hour and a half to complete and yields 12 servings. Slice up into individual cake squares for a yummy summer picnic treat!
Ingredients:
3 ripe peaches, thinly sliced
1½ cups extra-virgin olive oil
1 cup plus 2 tablespoons sugar
½ teaspoon kosher salt
3 large eggs
2 cups all-purpose flour
½ teaspoon baking powder
½ teaspoon baking soda
Sweetened vanilla Greek yogurt or vanilla ice cream, for serving
Directions: Preheat the oven to 350 degrees Fahrenheit. Line a 9-by-13-inch baking pan with parchment paper and coat with vegetable oil spray. In a bowl, toss the peaches with ¼ cup of the olive oil, ¼ cup plus 2 tablespoons of the sugar and the salt. Let stand until juicy, about 15 minutes.
In a bowl, whisk the eggs, the remaining ¾ cup of sugar and 1¼ cups of olive oil. In another bowl, whisk the flour, baking powder and baking soda. Whisk the dry ingredients into the egg mixture. Fold in the peaches and juices. Scrape the batter into the pan; bake for 35 minutes, until golden and a toothpick inserted into the center comes out clean. Let cool slightly, then serve with ice cream or Greek yogurt.
2. Apple Pie Bars
Nothing screams "summer picnic" like apple pie. Why not switch things up a bit on this American classic? These apple pie bars from My Baking Addiction can be stored in an airtight container at room temperature for up to 3 days.
Ingredients:
For the Crust:
3 sticks unsalted butter, softened
¾ cup sugar
3 cups all-purpose flour
½ teaspoon kosher salt
For the Filling
6 tablespoons unsalted butter
½ cup light brown sugar
12 Granny Smith apples (about 6 pounds)—peeled, cored and thinly sliced
1 tablespoon cinnamon
¼ teaspoon freshly grated nutmeg
½ cup water, if necessary
For the Topping:
3 cups quick-cooking oats
2 cups all-purpose flour
1 ½ cups light brown sugar
1 ¼ teaspoons cinnamon
½ teaspoon baking soda
½ teaspoon kosher salt
3 sticks (12 ounces) unsalted butter, cut into ½-inch cubes and chilled
¾ cup chopped pecans
Directions: To make the crust, preheat the oven to 375 degrees Fahrenheit. Line a 15-by-17-inch rimmed baking sheet with parchment paper. In a standing mixer fitted with the paddle attachment, beat the butter with the sugar at medium speed until light and fluffy, about 2 minutes. At low speed, beat in the flour and salt until a soft dough forms.
Press the dough over the bottom of the prepared pan creating an even layer. Bake in the center of the oven for about 20 minutes, until the crust is golden and set. Let cool on a rack.
For the filling, n an extra large skillet, melt 6 tablespoons of the butter with 1/2 cup of the light brown sugar. Add the apples to the skillet and cook over high heat, stirring occasionally, until softened, about 10 minutes. Stir the cinnamon and nutmeg.
Cook until the apples are caramelized and very tender and the liquid is evaporated, about 10 minutes longer; scrape up any bits stuck to the bottom of the skillet and if necessary, add up to ½ cup of water to prevent scorching. Let cool.
Make the topping. In a large bowl, mix the oats with the flour, light brown sugar, cinnamon, baking soda and salt. Using a pastry blender to cut in the butter until the mixture resembles coarse meal. Stir in the pecans and press the mixture into clumps.
When ready to assemble and bake, spread the apple filling over the crust. Scatter the crumbs on top, pressing them lightly into an even layer. Bake in the center of the oven for 1 hour, until the topping is golden; rotate the pan halfway through baking. Let cool completely on a rack before cutting into 2-inch bars.
3. Elderflower Cakes with Whipped Mascarpone Icing
Elderflower is a fragrant flower yielding a unique taste, making it a delicious addition to soft drinks and pastries. This recipe from Waitrose takes 45 minutes to complete and yields 8 cakes. This recipe was originally published in the UK, and measurements may vary when using American kitchen tools.
Ingredients:
Decoration:
7 ounces Mascarpone cheese
½ cup heavy whipping cream
3 tablespoons Elderflower cordial
⅓ cup confectioner's sugar
Fresh elderflowers, washed and dried
1 stick unsalted butter, at room temperature
½ cup Caster sugar (superfine granulated sugar; directions here)
1.75 ounces Ground almonds
4 tablespoons Elderflower cordial
2 eggs, at room temperature
⅓ cup self-rising flour
Directions: Preheat the oven to 350 degrees Fahrenheit. Line eight holes of a muffin tin with paper cases. Beat the butter and sugar together until pale and light. Beat in the almonds and 1 tablespoon cordial, then the eggs, a little at a time. Add the flour and quickly fold in with a metal spoon.
Divide the mixture between the cases and bake for about 20 minutes in the center of the oven, until pale golden. Pierce each hot cake a couple of times with a fine skewer and drizzle the remaining cordial over with a teaspoon; cool in the tin.
Meanwhile, make the icing. Whisk the Mascarpone, cream, cordial and icing sugar for half a minute or so, until thick. Don't overbeat. Swirl a dollop over each cooled cake and sprinkle with fresh blossoms.
4.  Salted Caramel Butter Bars
It's hard to pass up that tantalizingly complex combination of salty and sweet flavors in a dessert. Considering these bars have the word "butter" in the title, they're not quite diet-friendly – but they're a deliciously rich  dish for the cheat day in your summer diet (one little calorie splurge never hurt anyone!)! This recipe from the Recipe Critic takes 55 minutes to complete and yields 16 servings.
Ingredients:
2 cups butter, softened
1 cup white sugar
1½ cups powdered sugar
1 tablespoon vanilla
4 cups flour
1 (14 ounce) bag caramels, unwrapped
⅓ cup whipping cream
½ teaspoon vanilla
1 tablespoon coarse sea salt
Directions: Preheat oven to 325 degrees Fahrenheit. Line a 9-by-13-inch pan with parchment paper or aluminum foil. Lightly spray with cooking spray.
In a large mixing bowl cream together butter, sugar, and powdered sugar. Add vanilla and beat until combined. Mix in the flour and combine until it forms a soft dough.
Press half of the dough in the bottom of a 9-by-13-inch dish and place the other half of the dough into the refrigerator. Bake in preheated oven for 15 minutes.
Remove the pan from the oven and melt the caramels, heavy cream and ½ tsp vanilla in the microwave for 1 minute. Stir together until smooth. Pour evenly over the hot crust. Lightly sprinkle the coarse sea salt over the crust to taste.
Take the remaining dough out of the refrigerator and crumble over the top of the caramel. Return the pan to the oven and bake for 25-30 minutes until filling is bubbly and the top is firm. Let them cool completely before cutting.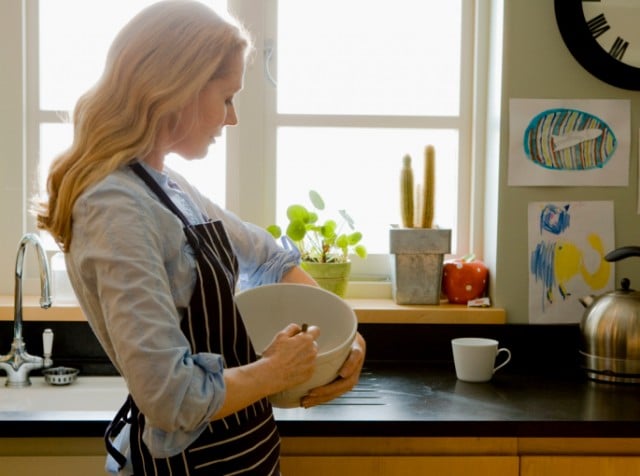 5. Strawberry Cream Cheese Cookies
These cookies are soft, cakey, and fruity – sure to be a hit at any party or picnic! Feel free to substitute blueberries, raspberries, or any other berry of choice into the recipe to try a different spin on this soft, sweet treat. This recipe from Bake or Break takes 35 minutes to complete and yields 48 cookies.
Ingredients:
2 ½ cups all-purpose flour
1 teaspoon baking powder
¼ teaspoon salt
½ cup unsalted butter, softened
8 ounces cream cheese, softened
1 ½ cups granulated sugar
2 large eggs
1 ½ teaspoons vanilla extract
1 ½ cups chopped dried strawberries
sanding sugar
Directions: Preheat oven to 350 degrees Fahrenheit. Grease or line baking pans. Whisk together flour, baking powder, and salt. Set aside.
Beat butter, cream cheese, and sugar until fluffy. Add eggs, 1 at a time, mixing well after each addition. Mix in vanilla. Gradually add flour mixture, mixing until almost combined. Add strawberries, stirring until dough is thoroughly mixed. Dough will be sticky.
Drop dough by onto prepared pans in tablespoon-sized scoops. Sprinkle each cookie with sanding sugar. Bake one pan at a time (about 12-15 minutes), or until edges are lightly browned. Refrigerate dough between batches. Cool cookies completely on pan on wire racks.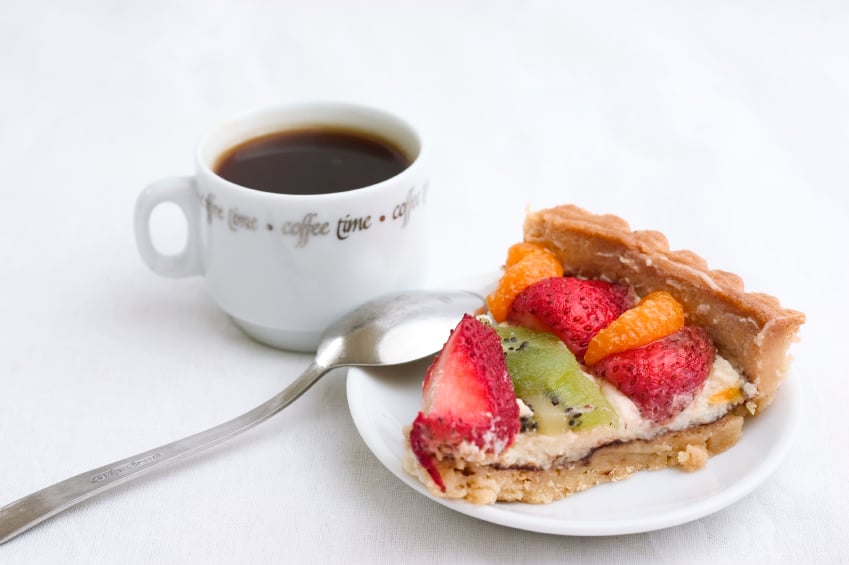 6. Summer Fruit Crostata
This recipe, courtesy of Food Network's Ina Garten, will add a colorful, fruity splash to your dessert spread.  The dish takes 1 hour and 55 minutes to complete and yields 6 servings.
Ingredients:
For the pastry (makes 2 crostatas):
2 cups all-purpose flour
¼ cup granulated or superfine sugar
½ teaspoon kosher salt
½ pound (2 sticks) cold unsalted butter, diced
6 tablespoons (3 ounces) ice water
For the filling (makes 1 crostata):
1 pound firm ripe peaches, peeled
½ pound firm ripe black plums, unpeeled
½ pint fresh blueberries
1 tablespoon plus ¼ cup all-purpose flour, divided
1 tablespoon plus ¼ cup granulated sugar, divided
¼ teaspoon grated orange zest
2 tablespoons freshly squeezed orange juice
¼ teaspoon kosher salt
4 tablespoons (½ stick) cold unsalted butter, diced
Directions: For the pastry, place the flour, sugar, and salt in the bowl of a food processor fitted with a steel blade. Pulse a few times to combine. Add the butter and toss quickly with your fingers to coat each cube of butter with the flour. Pulse 12 to 15 times, or until the butter is the size of peas.
With the motor running, add the ice water all at once through the feed tube. Keep hitting the pulse button to combine, but stop the machine just before the dough comes together. Turn the dough out onto a well-floured board, roll it into a ball, cut in half, and form into 2 flat disks. Wrap the disks in plastic and refrigerate for at least 1 hour. If you only need 1 disk of dough, the other disk of dough can be frozen.
Preheat the oven to 450 degrees Fahrenheit. Line a baking sheet with parchment paper. Roll the pastry into an 11-inch circle on a lightly floured surface. Transfer it to the baking sheet.
To make the filling, cut the peaches and plums in wedges and place them in a bowl with the blueberries. Toss them with 1 tablespoon of the flour, 1 tablespoon of the sugar, the orange zest, and the orange juice. Place the mixed fruit on the dough circle, leaving a 1 ½-inch border.
Combine the ¼ cup flour, the ¼ cup sugar, and the salt in the bowl of a food processor fitted with a steel blade. Add the butter and pulse until the mixture is crumbly. Pour into a bowl and rub it with your fingers until it starts to hold together. Sprinkle evenly over the fruit. Gently fold the border of the pastry over the fruit, pleating it to make an edge.
Bake the crostata for 20 to 25 minutes, until the crust is golden and the fruit is tender. Let the crostata cool for 5 minutes, then use 2 large spatulas to transfer it to a wire rack. Serve warm or at room temperature.
More from Life Cheat Sheet:
Want more great content like this? Sign up here to receive the best of Cheat Sheet delivered daily. No spam; just tailored content straight to your inbox.