6 Recipes Reinventing Cherry Pie, an American Classic
February 20 marks Cherry Pie Day, a celebration of one of our country's most time-honored dessert traditions. The Pie Council reports that 9% of Americans favor cherry pie over all other types. As these cherry pie fans will tell you, tried-and-true versions of the dish rarely disappoint. But for all the original dish's wonderful qualities, it can still be fun to venture into new cherry pie-inspired territories in the kitchen.
Buck tradition by opting for one of these 6 exciting takes on the dish.
1. Balsamic Cherry Pie With Black Pepper Crust
Adventures In Cooking's inventive recipe yields "a pie full to the brim with flavor, sweet, tangy, fresh, buttery, spicy," and more. Balsamic vinegar plays a large role in enhancing the intensity of the cherry flavor, resulting in a mind-blowing taste to accompany every bite. The cherry filling is complemented with a subtly spiced black pepper crust that friends and family will adore. Pair the dish with a scoop of creamy vanilla ice cream for best results.
Visit Adventures In Cooking for the recipe.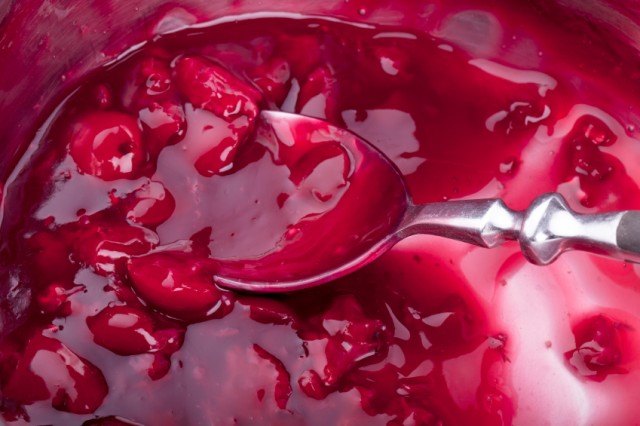 2. Chocolate, Goat Cheese, and Cherry Galette
"Try your hand at making these galettes that are sure to impress your family and friends," writes My Friend's Bakery. Tart goat cheese combines with the decadent flavors of chocolate and cherry to yield an unforgettably gooey dessert treat. Layer this rich chocolate pastry base with spreadable goat cheese (Coco Loco offers a chocolate-infused variety for added flavor), then top off with a bittersweet cherry filling and sliced almonds for a perfectly piquant dish.
Visit My Friend's Bakery for the recipe.
3. Black Bottom Cherry Pie
Hello Kelinda also refers to this chocolatey cherry pie as "Heartbreak Pie," but we prefer to stick with more positive descriptors for this delectable chocolate-bottomed dessert. She writes that "this is a layered pie — dark chocolate ganache on the bottom, tart cherries and raspberries on top, all inside a barely sweet pastry shell." These distinctive ingredients combine for a sensationally bold, tangy, and bittersweet dining experience.
Visit Hello Kelinda for the recipe.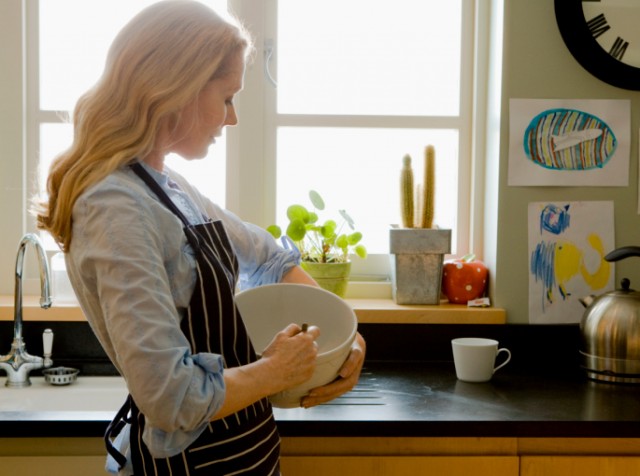 4. Cherry Pie Ice Box Cake
"I can take 10 minutes in the morning to assemble this, pop it in the freezer for the day and we can enjoy it in the evening after dinner," explains Gina Kleinworth of the Kleinworth & Co. blog. This layered, no-bake dessert dish offers a little bit of everything: a creamy, cheesy whipped base, a tart and zesty cherry filling, and a splendid Graham cracker crunch. It's also ideal for potlucks — just remove from the freezer and go!
Visit Kleinworth & Co. for the recipe.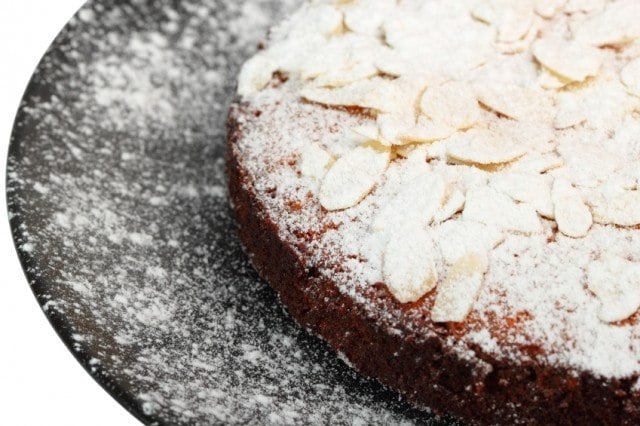 5. Cherry Almond Cake
"Cherry Delicious Almond Cake is moist, tender and nicely sweetened," writes Renee's Kitchen Adventures. Fruity cherry flavors combine with a buttery almond cake for a dessert that is sure to become a go-to in your baking repertoire. The dish can be served warm or at room temperature and it can be enjoyed at any time of day. It takes about an hour and 15 minutes to make and yields 1 (9-inch) cake.
Visit Renee's Kitchen Adventures for the recipe.
6. Chocolate Cherry Brownie Pie
This is one of those recipes that can sell you on title alone. Still, Let's Dish Recipes kicks our excitement up a few more notches with her tantalizing description of the dish: "Think rich, gooey fudge brownie, topped with chocolate ganache and dotted with tart cherries." Conveniently, the pie requires only an hour in the kitchen, yielding 8 to 10 servings. Garnish with fresh whole cherries for a refreshing finish.
Visit Let's Dish Recipes for the recipe.
More from Life Cheat Sheet:
Want more great content like this? Sign up here to receive the best of Cheat Sheet delivered daily. No spam; just tailored content straight to your inbox.