6 Recipes Turning Your Girl Scout Cookies Into Dreamy Desserts
Girl Scout cookie season is the perfect time to stock up on boxes of Samoas, Thin Mints, Trefoils, and Tagalongs. There's no denying that these popular treats are delicious by themselves, but if you can part with a sleeve or two, we suggest using them to create indulgent desserts, such as Thin Mint Brownies, Trefoil Magic Bars, and Do-Si-Dos Pie. No matter what your Girl Scout craving may be, these's a recipe here that will cure it!
1. Chocolate Peanut Butter Tag-A-Dos Cheesecake
One bite of this cheesecake will flood your tastebuds with chocolate, peanut butter, and Girl Scout cookie flavors. First Look, Then Cook notes that these individual-size desserts were inspired by Java Cupcake's Tagalong Cupcakes. "I finally decided on a chocolate cheesecake with a Do-Si-Dos crust – but then I needed some type of ganache or frosting on top, so I could put 1/2 Tagalong cookie on top. I settled on a cream cheese peanut butter ganache."
The final product will look as though you spent hours in the kitchen, but this dessert's simple instructions make it wonderfully easy to prepare. The recipe yields 24 standard cupcake-size cheesecakes, which you can make in a muffin tin.
Visit First Look, Then Cook for this recipe.
2. Thin Mint Brownies
Country Cleaver shows you how to "incorporate a bunch of one of my favorite Girl Scout cookies – the Thin Mints – into a even chocolately endeavor with brownies. And top them with mint cream cheese whip. And then more chopped up Thin Mints. You're welcome." For best results, practice patience when preparing your brownies. When they're done baking, allow them to cool for about two hours before slathering on a rich mint-flavored cream cheese. All that's left to do after that is enjoy. Considering how delicious they are, devouring them shouldn't be a problem!
Visit Country Cleaver for this recipe.
3. Girl Scouts Savannah Smiles Lemon Blueberry Mini Tarts
Today's Every Mom's perfectly portioned tarts are a breeze to prepare thanks to Savannah Smiles. "These little bites I must say were pretty tasty. I love mini bites cause then you feel like you are not eating a lot of sweets but still enjoying life with the good stuff!" The crust consists of Savannah Smiles and butter, while the filling is made from eggs, instant pudding, lemon juice, salt, and blueberries. Once your tarts are assembled in a mini muffin pan, they only need to bake for 15 minutes before they're ready to be enjoyed. If only all recipes were this easy!
Visit Today's Every Mom for this recipe.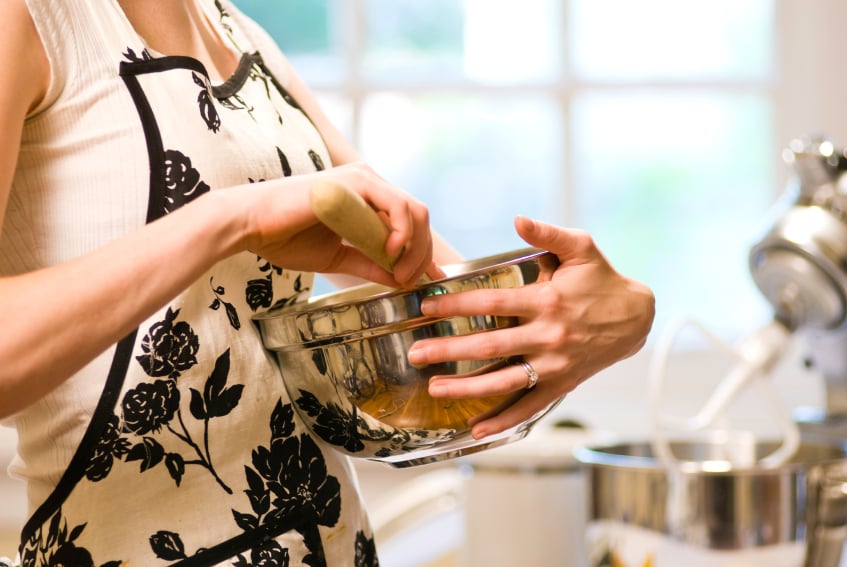 4. Do-Si-Dos Pie
Interestingly, the Girl Scouts of the United States of America has been selling cookies for nearly 100 years. The organization began selling them in 1917 as a way to finance troop activities; at that time, a dozen cookies only cost between 25 and 30 cents. The two boxes of Do-Si-Dos you'll need to complete Serious Eats' Pie Recipe will set you back more than 30 cents a piece, but it will be well worth it when you have a dessert that "honors the classic Girl Scout cookie by combining an oaty cookie crust and a smooth peanut butter mousse filling. Of course a few Do-Si-Dos are the perfect topping." Eight ingredients and 30 minutes of prep time are all you need to prepare this tantalizing dessert.
Visit Serious Eats for this recipe.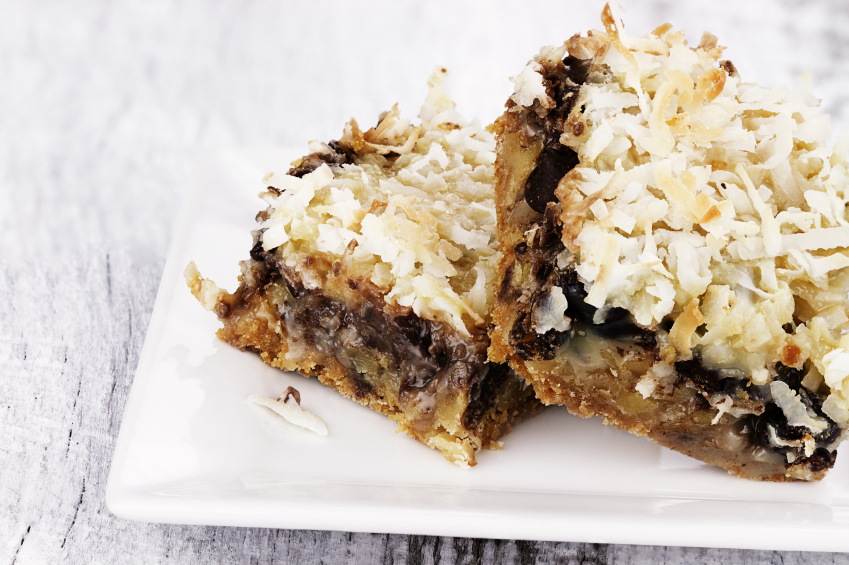 5. Trefoil Magic Bars
It's time to turn your traditional shortbread cookies into Trefoil Magic Bars, which consist of cookies, chocolate chips, shredded coconut, chopped nuts, condensed milk, and margarine. Life's Too Short to Skip Dessert notes that Trefoils can be difficult to crush into pieces due to their edges. "The best method is to smoosh them while they are still in the plastic bag. Cut one end of the bag and crush while the cookies are slowly leaving the bag." This recipe was adapted from Mom's Best Recipes.
Visit Life's Too Short to Skip Dessert for this recipe.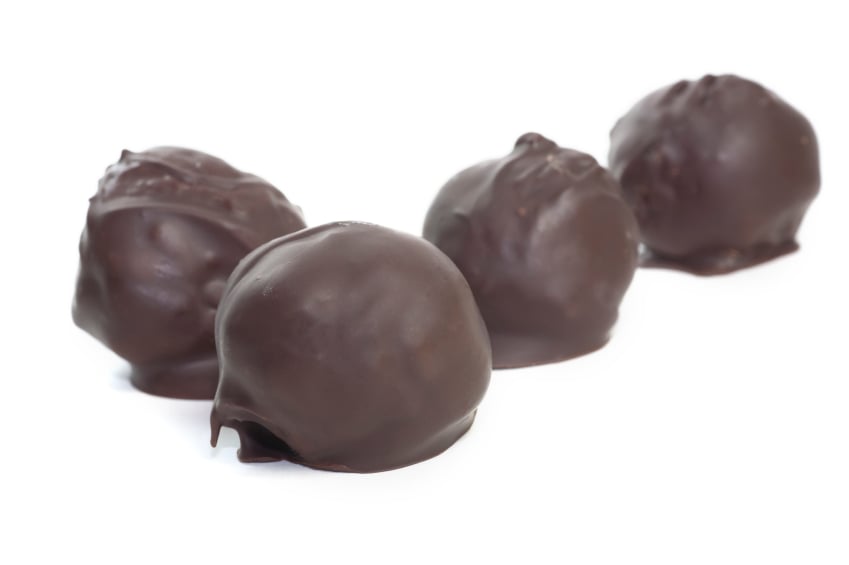 6. Samoas Truffles
Filled with caramel, coconut, and chocolate flavors, Samoas work wonderfully in truffles. Three ingredients are all you need to prepare this simple, yet stunning, sweet. To make this recipe, crush your cookies, add softened cream cheese to them, and mix well. Form your truffles, freeze them for about 30 minutes, melt the almond bark, and coat each treat.
For an extra sweet finish, top your truffles with a few crushed Samoas. Center Cut Cook notes that "Samoas Truffles are best eaten at room temperature. Store any leftovers in an air-tight container. Just like Girl Scout Cookies, these truffles won't last long!"
Visit Center Cut Cook for this recipe.
More from Life Cheat Sheet:
Want more great content like this? Sign up here to receive the best of Cheat Sheet delivered daily. No spam; just tailored content straight to your inbox.