6 Simple Recipes for After School Snacks
The kids are headed back to school, but they won't be there all day. When they return home in the middle of the afternoon, you can bet they'll be hungry. You already knew this, but what you're less sure about is what you'll have on hand for them to eat. To help you get your after school snack plan in order, we've rounded up 6 recipes that make great midday treats.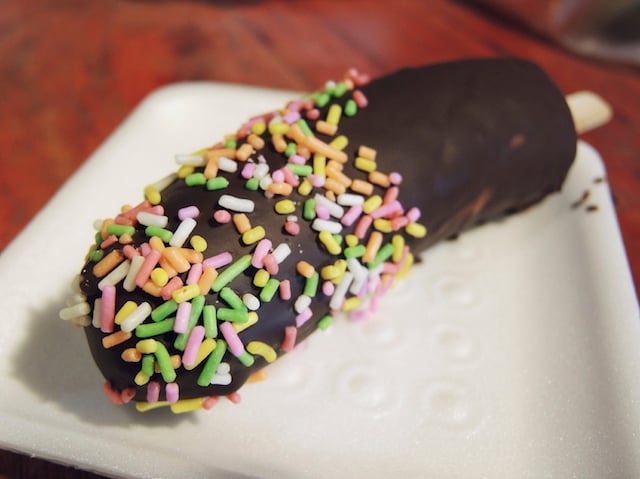 1. Frozen Banana Pops
For a frozen after school snack, try the banana pops recipe from Eating Well. Originally topped with ¼ cup shredded coconut, pick your family's favorite extra ingredients for your banana pops. Other than coconut, you could decorate with sprinkles or use chopped peanuts.
Ingredients:
4 large ripe bananas, peeled and cut into thirds crosswise
¾ cup semisweet or bittersweet chocolate chips, melted
Directions: Line a baking sheet with parchment or wax paper. Insert a popsicle stick into each piece of banana. Cover each piece with melted chocolate using a rubber spatula and sprinkle with chosen toppings. Place the bananas on the baking sheet and freeze until frozen, about 2 hours.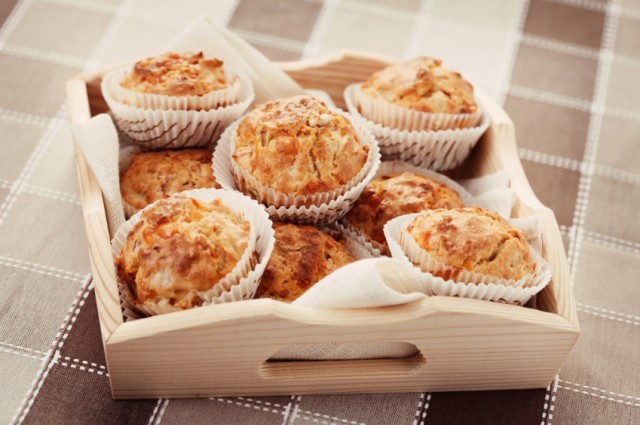 2. Zucchini, Banana, and Flaxseed Muffins
Make a batch of Martha Stewart's zucchini and banana muffins on Sunday, and your kids will have a healthy afternoon snack to munch on throughout the week. It yields 12 muffins, so you could even take a few as a snack for yourself!
Ingredients:
Nonstick cooking spray
1¾ cups all-purpose flour (spooned and leveled)
½ cup ground flaxseed
1 cup lightly packed light-brown sugar
2 teaspoons baking soda
1 teaspoon baking powder
½ teaspoon coarse salt
1 teaspoon ground cinnamon
1½ cups coarsely grated zucchini (from 1 large zucchini)
⅓ cup mashed ripe banana (from 1 large banana)
¾ cup whole milk
1 large egg, lightly beaten
1 teaspoon pure vanilla extract
Directions: Preheat oven to 350 degrees Fahrenheit. Lightly coat 12 standard muffin cups with cooking spray. In a large bowl, whisk together flour, flaxseed, brown sugar, baking soda, baking powder, salt, and cinnamon. Add zucchini and banana and stir to combine. In a small bowl, whisk together milk, egg, and vanilla. Add milk mixture to flour mixture and stir until combined (do not over-mix.)
Divide batter among muffin cups. Bake until a toothpick inserted in center comes out clean, 20 to 25 minutes. Let muffins cool completely in pan on a wire rack, about 30 minutes.
3. Whole Wheat Goldfish
Looking to avoid store-bought snacks but have kids clamoring for cheesy crackers? Then Smitten Kitchen has the recipe for you. If you don't have a goldfish-shaped cookie cutter, use any other shape you have on hand. It makes about 100 goldfish that are 1¼ inches in size.
Ingredients:
6 ounces sharp cheddar, or cheddar of choice
4 tablespoons butter
½ cup whole wheat flour
¼ cup all-purpose flour
⅛ teaspoon onion powder
⅛ to ¼ teaspoon table salt
Directions: Preheat oven to 350 degrees Fahrenheit. Combine all ingredients in a food processor, running the machine until the dough forms a ball, about two minutes. If the dough feels warm or too soft, wrap it in waxed paper or plastic wrap and chill it in the fridge for 30 to 45 minutes. This also makes it easier to transfer shapes once they are rolled out.
On a lightly floured surface, using a lightly floured rolling pin, roll the dough out 1/8-inch thick. Form shapes with a cookie cutter, dipping it in flour from time to time to ensure a clean cut. Gently transfer crackers to an ungreased cookie sheet with a 1/2 inch between them. Bake the crackers on the middle rack for 12 to 15 minutes, or until they are barely browned at the edges. Remove from the oven and set the cookie sheet on a rack to cool.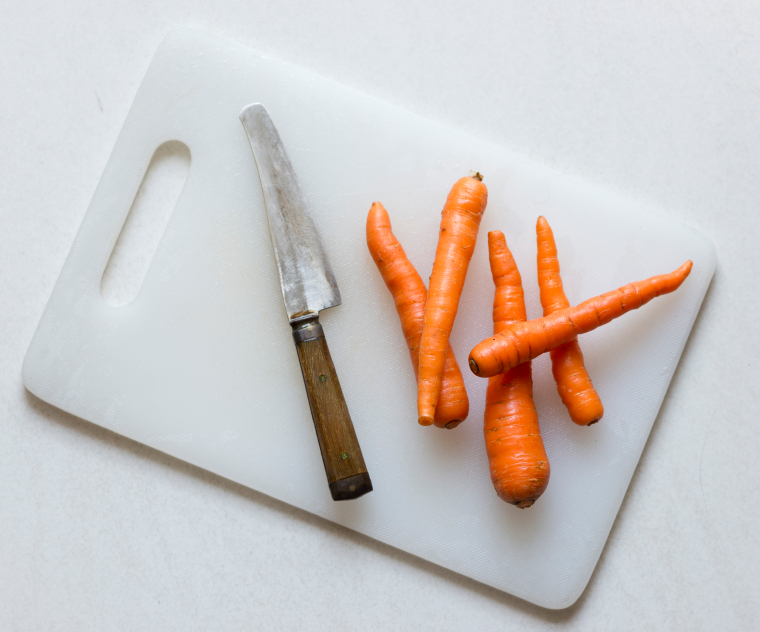 4. Carrot Fries
Turn your typical french fries orange by making Taste of Home's carrot fries for when the kids come home from school. The fries are a new way to eat vegetables, and can be paired with a dipping sauce or hummus, if desired.
Ingredients:
1 pound fresh carrots, cut into ½-inch sticks
2 teaspoons olive oil
½ teaspoon salt
Directions: Preheat oven to 450 degrees Fahrenheit. Place carrots in a greased 15 x 10 x 1 baking pan. Drizzle with oil and sprinkle with salt; toss to coat. Bake, uncovered, for 10-12 minutes or until crisp-tender.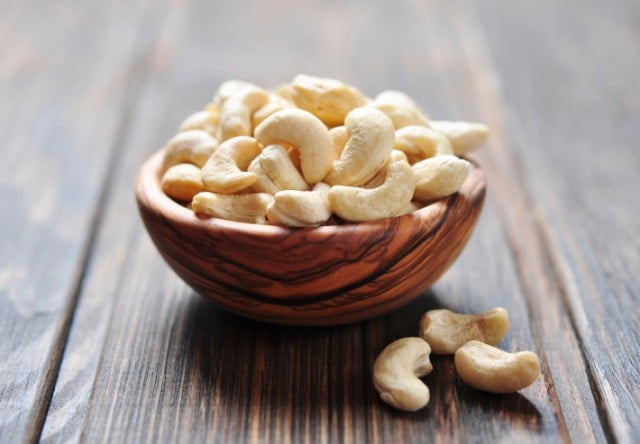 5. Chewy Fruit and Nut Bars
Bursting with a combination of fruit and nuts, the chewy no-bake bars from Healthy in a Hurry – by Karen Ansel via Williams-Sonoma – are the easy-to-make snack you need to have before the school year starts. The bars can be stored for up to a week, so make a batch on Sunday and watch them disappear.
Ingredients:
1 teaspoon plus 2 tablespoons unsalted butter
1½ cups  puffed brown rice cereal
1 cup whole almonds
½ cup whole cashews
1 cup dried cranberries
½ cup chopped dried apricots
½ cup brown rice syrup
¼ cup unsalted creamy almond butter
2 tablespoons firmly packed light brown sugar
¼ teaspoon salt
Directions: Line an 8-inch (20-cm) square baking pan with aluminum foil, leaving about 1-inch (2.5 cm) of overhang on 2 opposite edges to use later as a handle. Grease the foil with the 1 teaspoon butter. In a large bowl, stir together the brown rice cereal, almonds, cashews, cranberries, and apricots. Set aside.
In a saucepan over medium heat, stir or whisk together the brown rice syrup, almond butter, brown sugar, 2 tablespoons butter, and salt until the mixture is smooth. Bring to a simmer and cook for 1 minute, stirring constantly to prevent scorching.
Immediately pour the hot almond-butter mixture over the cereal mixture in the bowl. Using a wooden spoon, stir until the cereal, fruit and nuts are evenly coated and distributed.
With lightly buttered hands, press the mixture firmly and evenly into the prepared pan. Refrigerate until set, about 1 hour. Lift out of the pan and transfer to a cutting board. Use a sharp buttered knife to cut into 20 small bars, then remove from the foil. Store the bars in the refrigerator in an airtight container, with sheets of waxed paper between the layers, up to 1 week. Makes 20 bars.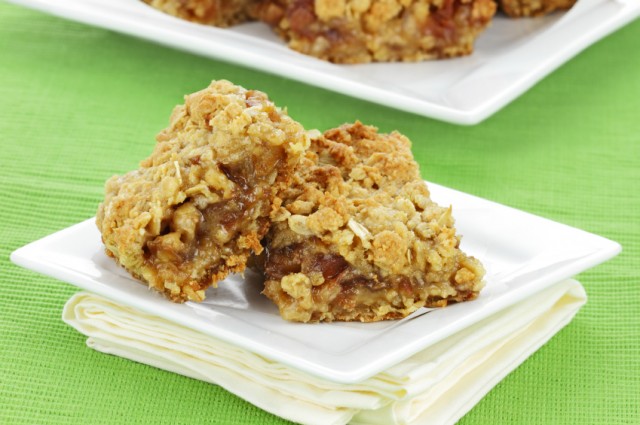 6. Date Bars
When your kids are asking for a sweet afternoon snack, make Bon Appétit's date bars. The treats won't be a total health food, but with naturally sweet dates, and oats, there are at least a few healthy ingredients included.
Ingredients:
1½ cups water
1½ cups chopped pitted dates
1 teaspoon vanilla extract
1½ cups all purpose flour
1 cup (packed) dark brown sugar
1 cup old-fashioned oats
1½ teaspoons ground cinnamon
½ teaspoon baking soda
½ teaspoon salt
¾ cup (1½ sticks) unsalted butter, diced, room temperature
Directions: Preheat oven to 350 degrees Fahrenheit. Butter an 8 x 8-inch metal baking pan. Bring 1½ cups water to simmer in medium saucepan. Add dates; simmer until very soft and thick, stirring occasionally, about 10 minutes. Cool to room temperature. Stir in vanilla.
Combine flour, sugar, oats, cinnamon, baking soda, and salt in large bowl; stir to blend. Add butter. Using fingertips, rub in until moist clumps form. Press half of oat mixture evenly over bottom of prepared pan. Spread date mixture over. Sprinkle with remaining oat mixture; press gently to adhere. Bake until brown at edges and golden brown and set in center, about 40 minutes. Cool completely in pan on rack. Cut into bars and serve.
More From Life Cheat Sheet:
Want more great content like this? Sign up here to receive the best of Cheat Sheet delivered daily. No spam; just tailored content straight to your inbox.