6 Stuffed Side Dishes to Serve This Fall
Keep warm on a cool fall day by getting cozy in the kitchen creating savory seasonal sides. One of the best ways to prepare a fall-infused side dish is by stuffing autumn produce with flavorful and hearty ingredients such as cheese, lamb, apples, cranberries, and sensational seasonings. These 6 recipes create stunning, stuffed sides that are perfect for autumn get-togethers, holiday parties, and family dinners. Embrace fall's finest flavors by preparing a roasted stuff cheese pumpkin, cranberry and apple-stuffed acorn squash, and Lebanese cabbage rolls.
1. Roasted, Stuffed Cheese Pumpkin
Parade's recipe ensures you'll have a stuffed side that is perfect for fall. The pumpkin pairs marvelously with the cheese, crème fraîche, and toasted bread, creating a warm and hearty dish that will leave your stomach feeling satisfied. If you can't find crème fraîche, you can use 1 cup of heavy cream with 1 tablespoon of sour cream instead.
Ingredients:
1 cheese pumpkin
1 baguette, cubed
4 tablespoons extra-virgin olive oil
1 shallot, minced
2 cloves garlic, minced
2 cups crème fraîche
2 cups Gruyère cheese, grated
4 tablespoons kosher salt
¾ cup sage leaves and chives, chopped
1 lemon, zested
Directions: Cube a baguette and toss with 1 tablespoon of olive oil. Toast in a single layer on a sheet pan at 350 degrees Fahrenheit for 6-8 minutes. Rinse pumpkin with water and pat dry. Remove bread crumbs from the oven and allow to cool. Turn the oven up to 425 degrees Fahrenheit. Carve the top of the pumpkin and scrape out the seeds and stringy insides. Place shallot in a pan with 1 tablespoon olive oil and begin to sauté. After about 1 minute, add the garlic and stir for another minute. Remove from the heat and cool. Add the cooked shallots and garlic to the crème fraîche.
Layer the bottom of the cheese pumpkin with some cubes of the bread. Spoon in ½ cup crème fraîche to coat the bread cubes and scatter ½ cup grated Gruyère cheese. Season with 1 tablespoon of kosher salt. Continue to do this to make about 4 layers depending on the size of the pumpkin. Place the pumpkin top back in place. Rub the outside of the pumpkin with the remaining olive oil and wrap the pumpkin with aluminum foil. Place pumpkin on a sturdy baking sheet and transfer to oven for about 1 ½ hours.
To check for doneness, peel back the foil and test if a knife is easily inserted through the wall of the pumpkin. Remove aluminum foil and top of pumpkin. Gently scrape the pumpkin flesh from the inside walls and mix with the melted cheese and softened bread cubes that have absorbed the crème fraîche while baking. Add sage leaves, chives, and the zest of a lemon. For a fun twist, you can place the pumpkin on the table and serve with a large spoon.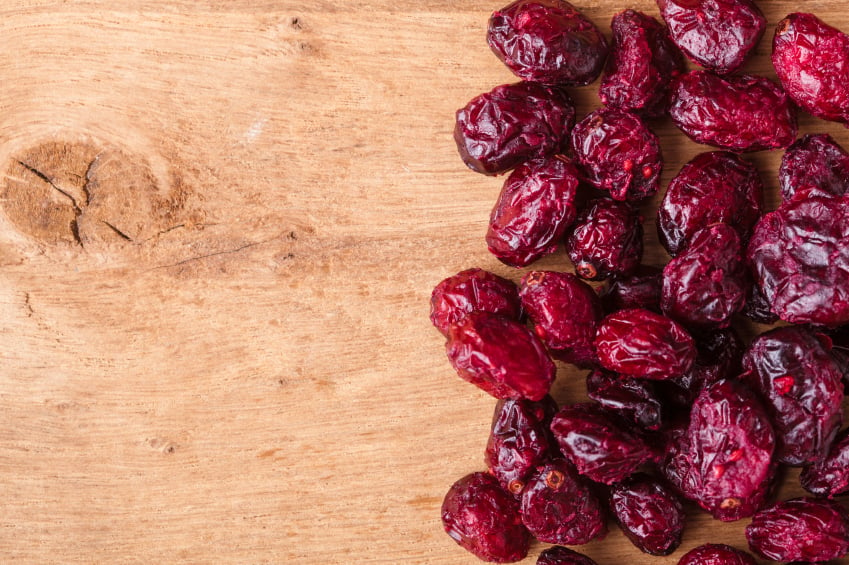 2. Cranberry and Apple-Stuffed Acorn Squash Recipe
About.com's recipe is chock-full of fall favorites, including cranberry, apple, squash, and cinnamon. This side yields 4 servings, and is perfect for seasonal parties and holiday dinners.
Ingredients:
2 acorn squash
Boiling water, or apple juice
2 apples, peeled, cored and chopped into ¼-inch pieces
½ cup dried cranberries
1 teaspoon cinnamon
2 tablespoons melted butter or oil
Salt and fresh ground black pepper to taste, optional
Directions: Cut squash in half and with a spoon, remove pulp and seeds. In a large baking dish, place squash cut-side down. Pour ¼-inch boiling water into dish, or use ¼-inch room temperature apple juice for extra sweetness. Place dish in oven and bake squash for 30 minutes at 350 degrees Fahrenheit. In a large bowl, combine apples, cranberries, cinnamon, butter, salt, and fresh ground black pepper to taste to make stuffing. Remove squash from the oven after the 30 minutes. Turn halves over and stuff center of each squash half with apple mixture. Return to oven and bake for 30-35 minutes until squash and apples are tender.
3. Stuffed Fall Vegetables
Healthy, colorful, and fantastically fall, Jarlsberg's recipe creates a side dish that offers some variety and is bursting with fresh flavors. The recipe yields 4 servings.
Ingredients:
1 red pepper
1 yellow pepper
1 medium-sized zucchini
1 baby squash
1 tablespoon butter
1 medium onion, diced
4 cups bread cubes
Milk
2 eggs, beaten
2 cups coarsely grated Jarlsberg cheese, plus more for garnish
2 tablespoons chopped Italian parsley
2 tablespoons chopped chives
Dried thyme
Salt and pepper, to taste
Directions: Cut each vegetable in half lengthwise and remove the core and seeds. Season the insides with salt and pepper. Sauté the onion in the butter until soft and lightly colored. Mix the onion together with the remaining ingredients and stuff this mixture into the vegetables. Bake in a foil-covered casserole at 375 degrees Fahrenheit for 40-50 minutes, or until the vegetables are soft. Remove the foil, top with the remaining cheese, and bake 15 more minutes, or until the cheese is browned and bubbling.
4. Lebanese Cabbage Rolls
EatingWell's recipe results in luscious lamb-stuffed cabbage rolls, which are seasoned with turmeric, cinnamon, ground ginger, and allspice. This hearty side dish yields 4 servings.
Ingredients:
½ cup bulgur
1 large head Savoy cabbage
2 tablespoons extra-virgin olive oil
2 cups finely chopped onion
1 cup finely chopped leeks, white and light green parts only
¾ teaspoon salt
¾ teaspoon freshly ground pepper
½ teaspoon ground turmeric
¼ teaspoon ground ginger
¼ teaspoon ground allspice
Pinch of ground cinnamon
12 ounces ground lamb
½ cup chopped flat-leaf parsley
2 teaspoons chopped fresh mint
1 large egg, lightly beaten
½ cup white wine
½ cup reduced-sodium chicken broth
2 teaspoons grated lemon zest
3 tablespoons lemon juice, divided
1 egg yolk
Directions: Prepare bulgur according to package directions; transfer to a medium bowl. Preheat oven to 325 degrees Fahrenheit. Bring 2 ½ cups water to a boil in a large skillet. Trim bottom of cabbage and separate leaves. Add the 8 largest leaves to the boiling water, cover, reduce heat to medium-high and simmer until softened, 5 to 7 minutes. Transfer to a clean work surface to cool. Reserve the remaining leaves. Meanwhile, heat oil in a large skillet over medium heat. Stir in onion and leeks. Cover and cook, stirring occasionally, until the vegetables are soft, 5 to 8 minutes. Stir in salt, pepper, turmeric, ginger, allspice, and cinnamon; cook, stirring, 1 minute more. Transfer the mixture to the bowl with the bulgur and let stand until cool enough to handle, about 5 minutes.
Add the lamb, parsley, mint, and lightly beaten egg. Gently knead the mixture with your hands until well-blended. Line a 9 x 13-inch baking pan with some of the uncooked cabbage leaves. Place about ½ cup of filling over the root end of each cooked leaf. Fold in the sides and roll up to form a bundle. Lay the cabbage rolls seam-side down in the pan. Combine wine, broth, lemon zest, and 2 tablespoons lemon juice. Pour over the cabbage rolls. Cover tightly with foil. Bake until the thicker ribs of the cabbage leaves are very tender and an instant-read thermometer inserted into a roll registers at least 165 degrees Fahrenheit, 45 minutes to 1 hour.
Transfer the rolls and cabbage leaves to a serving platter; tent with foil to keep warm. Carefully pour the juice from the pan into a small saucepan; bring to a boil over medium-high heat and boil until reduced by about half, 6 to 10 minutes. Whisk the remaining 1 tablespoon lemon juice and egg yolk in a small bowl. Whisk the reduced liquid into the lemon-yolk mixture, then pour the sauce back into the pan. Cook over low heat, whisking constantly, until thickened enough to coat the back of a spoon, 2 to 4 minutes. Take care not to overheat the sauce or the egg will curdle. Serve the rolls with the sauce.
5. Stuffed Artichokes
Feel free to top your dish off with freshly grated Parmesan or Romano cheese to give your stuffed artichokes even more flavor. This Mad Hungry recipe via Martha Stewart calls for artichokes, breadcrumbs, cheese, garlic, parsley, and pepper, and yields 6 satisfying servings.
Ingredients:
1 lemon, halved
6 whole artichokes
¾ cup fresh breadcrumbs
½ cup grated Pecorino Romano cheese
1 small garlic clove, minced
2 tablespoons chopped fresh parsley leaves
Freshly ground black pepper
Directions: Squeeze the lemon halves into a large bowl and fill the bowl with cold water. Trim the bottom off each artichoke. Trim off the tough outer leaves. Snip the thorny tips off the top leaves. As each one is completed, place it in the lemon water to prevent it from discoloring. In a small bowl, combine the breadcrumbs, cheese, garlic, and parsley, and season with pepper. Pull each leaf open slightly from each artichoke and stuff a little filling into the opening.
Place the artichokes snugly side by side in a large pan with a tight-fitting lid. Add 1 inch of water to the pot. Cover, bring to a boil, then reduce the heat and steam until the bottoms of the artichokes are tender, 35 to 45 minutes; a knife should insert easily. Make sure the water doesn't boil dry. Add more water if necessary. Serve each artichoke hot on an individual plate.
6. Goat Cheese-Stuffed Mushrooms With Bread Crumbs
Prepare to enjoy bite after bite of cheese-stuffed mushrooms that are topped with crispy, rosemary-infused bread crumbs. Food & Wine's recipe also happens to be quite healthy; it's high in calcium and packed with antioxidants. It yields 8 servings.
Ingredients:
24 large cremini mushrooms (1 ½ pounds), stems discarded
¼ cup plus 2 tablespoons extra-virgin olive oil
1 teaspoon rosemary leaves, plus 1 (3 inch) sprig of rosemary
Kosher salt and freshly ground pepper
3 tablespoons fine bread crumbs
6 ounces fresh goat cheese, cut into 24 pieces
Directions: Preheat the oven to 400 degrees Fahrenheit. In a bowl, toss the mushrooms with 3 tablespoons of the oil and the rosemary leaves and season with salt and pepper. Transfer the mushrooms to a baking sheet, rounded side up. Roast for about 30 minutes, until tender and browned around the edges. Let cool to room temperature, about 15 minutes. In a skillet, heat the remaining 3 tablespoons of oil. Add the rosemary sprig and cook over moderately high heat until the leaves are crisp, 30 seconds.
Drain on paper towels, then strip off the leaves. Pour off all but 1 teaspoon of the rosemary oil and reserve it for another use. Add the bread crumbs to the skillet and toast over moderate heat until golden and crisp, 2 minutes. Stir in the fried rosemary leaves and season with salt and pepper. Gently press a piece of goat cheese in the center of each mushroom, sprinkle with the bread crumbs, and serve.
More from Life Cheat Sheet:
Want more great content like this? Sign up here to receive the best of Cheat Sheet delivered daily. No spam; just tailored content straight to your inbox.