6 Superbly Satisfying Baked Spaghetti Dinner Recipes
If you are searching for a comforting casserole to serve for dinner, look no further. A satisfying spaghetti pasta bake is the perfect dish to make for family dinners, get-togethers, and potlucks. These 6 dishes include everything from a basic spaghetti bake — which consists of angel hair pasta, ground beef, cheese, tomato sauce, and seasonings — to recipes that put a unique spin on the classic dinner dish, creating taco, veggie, and squash carbonara pasta casseroles.
1. Baked Spaghetti
To get you started, here is a basic spaghetti bake recipe. Paula Deen's dish via the Food Network is a baked dinner delight that calls for savory ingredients such as ground beef, angel hair pasta, oodles of cheese, and layers of flavorful seasonings. The recipe yields 10 servings.
Ingredients:
2 cups canned diced tomatoes
2 cups tomato sauce
1 cup water
½ cup diced onion
½ cup diced green bell pepper
2 cloves garlic, chopped
¼ cup chopped fresh parsley leaves
1 ½ teaspoons Italian seasoning
1 ½ teaspoons house seasoning
1 ½ teaspoons seasoning salt
1 ½ teaspoons sugar
2 small bay leaves
1 ½ pounds ground beef
8 ounces uncooked angel hair pasta
1 cup grated cheddar
1 cup grated Monterey Jack
House Seasoning
1 cup salt
¼ cup black pepper
¼ cup garlic powder
Directions: Preheat the oven to 350 degrees Fahrenheit. In a stockpot, combine the tomatoes, tomato sauce, water, onions, peppers, garlic, parsley, seasoning mixtures, sugar, and bay leaves. Bring to a boil over high heat, and then reduce the heat and let simmer, covered, for 1 hour. Crumble the ground beef in a large skillet. Cook over medium-high heat until fully cooked, with no pink color remaining. Drain the fat from the meat, and then add the ground beef to the stockpot. Simmer for 20 more minutes.
Cook the pasta according to the package directions. Cover the bottom of a 13 x 9 x 2-inch pan with sauce. Add a layer of pasta and then a little less than ½ of each cheese; repeat the layers, ending with the sauce. Bake in the oven for 30 minutes. Top the casserole with the remaining cheese, return it to the oven, and continue to cook until the cheese is melted and bubbly, about 5 more minutes. Cut into squares before serving. To make the house seasoning, mix ingredients together and store in an airtight container for up to 6 months.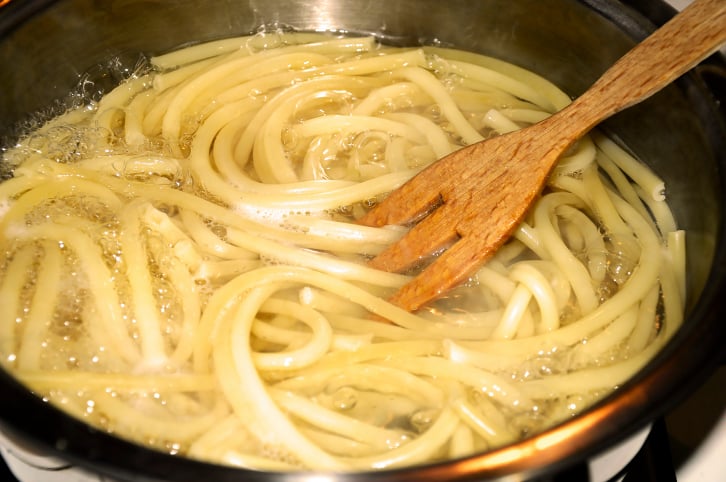 2. Baked Spaghetti With Burrata
Yummy Mummy Kitchen's baked spaghetti is loaded with veggies, including pepper, mushrooms, and tomatoes, along with meatballs and fresh seasonings. This recipe, which yields 8 servings, also calls for burrata, a creamier version of mozzarella cheese.
Ingredients:
2 tablespoons extra virgin olive oil
1 small yellow onion
4 cloves garlic, minced
1 teaspoon dried basil
1 teaspoon dried oregano
1 teaspoon sea salt
¼ teaspoon freshly cracked pepper
1 (28 ounce) plus 1 (15 ounce) can crushed tomatoes
1 (6 ounce) can tomato paste
1 cup sliced bell pepper, any color
½ cup sliced crimini mushrooms
2 tablespoons capers (optional)
8 ounces cooked meatballs (optional)
1 pound spaghetti
8 ounce burrata or fresh mozzarella (packed in water), drained
Directions: In a large pot over medium heat, sauté onion in olive oil until softened, about 10 minutes. Add garlic, basil, oregano, salt, and pepper, and sauté another minute. Stir in tomatoes and tomato paste and cook 15 minutes. Add peppers, mushrooms, capers, and meatballs and simmer until vegetables are just softened, about 3 minutes.
Meanwhile, cook spaghetti until al dente according to package directions and drain. Preheat broiler. Toss spaghetti with sauce and transfer to a 9 by 13-inch casserole dish. Tear cheese into pieces and scatter over pasta. Place dish under broiler and cook 5 minutes, or until cheese has melted and browned in spots.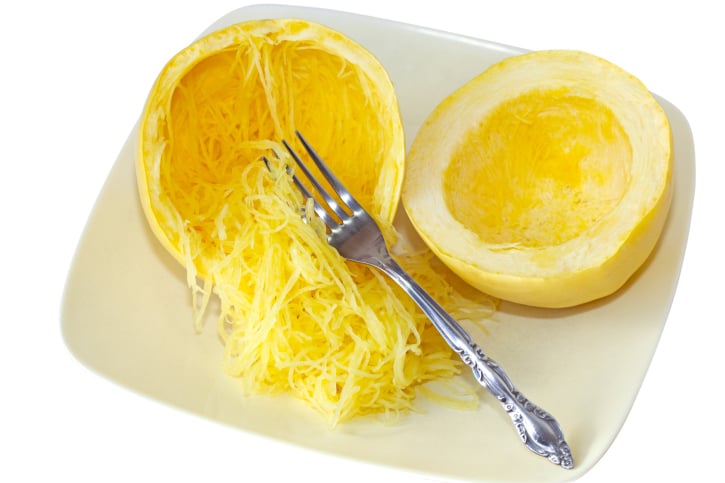 3. Baked Spaghetti Squash Carbonara
Looking for a baked spaghetti recipe that has fewer calories? If so, The Kitchn's spaghetti squash carbonara is the perfect dinner dish for you. Filled with peppery notes and creamy flavors, this spaghetti squash recipe, which yields 10 servings, is sure to create a delectable dinner you can feel good about eating.
Ingredients:
3 pounds spaghetti squash
8 ounces bacon (8 to 10 slices), diced
1 small yellow onion, diced
4 large eggs
½ cup ricotta cheese
1 ¼ cups Parmesan cheese, or mix of Parmesan and pecorino, divided
1 teaspoon salt
1 teaspoon black pepper
Directions: Heat the oven to 350 degrees Fahrenheit. Cut the squash in half lengthwise with a sharp chef's knife. Scrape out the seeds and seed flesh with a spoon and discard. Pour ½ cup water into a 9 by 13-inch baking dish and place the squash cut side down in the water. Roast for 45 minutes or until tender. In a heavy skillet, cook the bacon over medium heat until the edges crisp. Add the onions and cook for 5 to 6 minutes or until soft and beginning to brown. Remove from the heat. In a large bowl whisk the eggs, then whisk in the ricotta. Fold in the cooked bacon and onions, then 1 cup of grated cheese and the salt and pepper.
When the squash can be easily pierced with a fork, remove it from the oven and turn the heat up to 375 degrees Fahrenheit. Remove the squash from the baking dish and let it cool slightly. Dump out any water left in the baking dish, wipe it dry, and then grease it lightly with cooking spray. Shred the inside of the squash with a fork into spaghetti-like strings and remove from the outer shell. You should have approximately 6 cups. Mix the squash strings into the egg and onion mixture. Spread in the baking dish and top with the remaining ¼ cup of cheese. Bake for 45 minutes or until firm and golden on top.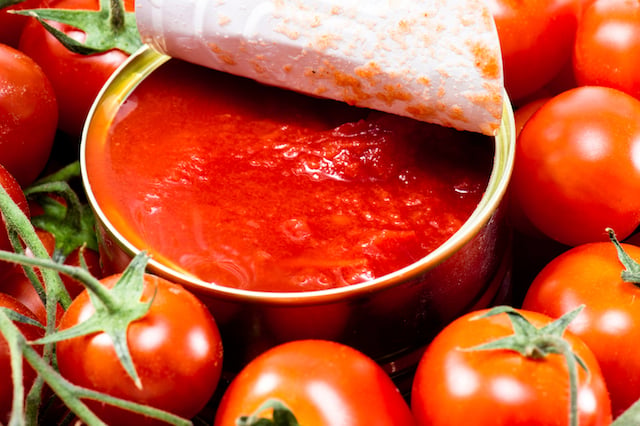 4. Taco Spaghetti Bake
If you are a fan of both tacos and spaghetti, this Diary Of A Recipe Collector's dish won't disappoint. Expect bite after bite of tasty ground beef, tomato sauce, mouthwatering cheese, and zesty seasonings in this savory supper recipe.
Ingredients:
1½ pounds ground beef
1 small onion, chopped
6 tablespoons butter
½ cup flour
1 ½ cups milk
1 (15 ounce) can tomato sauce
1 can diced tomatoes
1 (16 ounce) block Colby Jack cheese, shredded
1 (8 ounce) block of pepper jack cheese, shredded
2 tablespoons cilantro, chopped
1 tablespoon ground cumin
2 teaspoons chili powder
½ teaspoon-1 teaspoon salt
1 (16 ounce) package of angel hair pasta, cooked to al dente
Toppings
Green onions
Sliced black
Olives
Directions: Preheat oven to 350 degrees Fahrenheit. Spray casserole dish with nonstick cooking spray. In a large pot, brown ground beef and onion. Remove all of beef mixture to large bowl when cooked. Add butter to same pot. Melt butter over medium heat. Whisk in flour constantly for 2 minutes. Reduce heat to medium-low. Gradually add in milk and tomato sauce. Continue to slowly whisk to combine with flour mixture. Add in diced tomatoes.
Cook, stirring occasionally, for 10 minutes or until mixture has thickened. Add beef mixture back to pot, shredded cheeses (reserving ½ cup of each for topping), cumin, chili powder, and ½ teaspoon salt. Taste and add more salt, if necessary. Stir in cooked pasta, mixing well to combine. Spoon into casserole dish and top with remaining cheese. Cover with foil and bake for 30 minutes. Remove from oven and top with sliced olives and green onions. Let cool for 10 minutes before serving.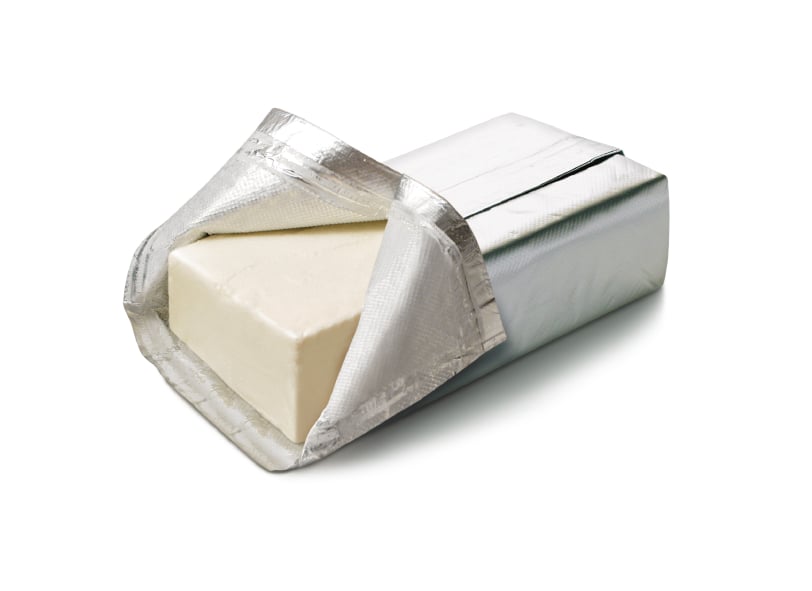 5. Paula Deen's Baked Spaghetti à la Philly
This Paula Deen recipe via Kraft creates a creamy and flavorful dish your family will request over and over again. The recipe's rich flavor is thanks to the cream cheese, which adds a whole new element to your baked spaghetti casserole.
Ingredients:
½ pound angel hair pasta, uncooked
½ pound ground beef
½ pound Italian sausage
1 jar (24 ounces) spaghetti sauce
4 ounces (½ of 8-ounce package) cream cheese, cubed
1 cup shredded cheddar cheese
1 cup shredded Monterey Jack cheese
Directions: Heat oven to 350 degrees Fahrenheit. Cook the pasta according to the package directions; drain. In a large skillet, brown beef and sausage; drain, if needed. Return meat to skillet. Stir in spaghetti sauce and cream cheese. Cook over low heat until cheese has blended into sauce and it is heated through. Cover the bottom of a 13 by 9-inch baking dish with a little sauce.
Add a layer of ½ pasta and ½ remaining sauce, then a little less than ½ of each cheese; repeat the layers, ending with the sauce. Bake in the oven for 25-30 minutes. Top the casserole with the remaining cheese, return it to the oven, and continue to cook until the cheese is melted and bubbly, about 5 more minutes. Cut into squares before serving.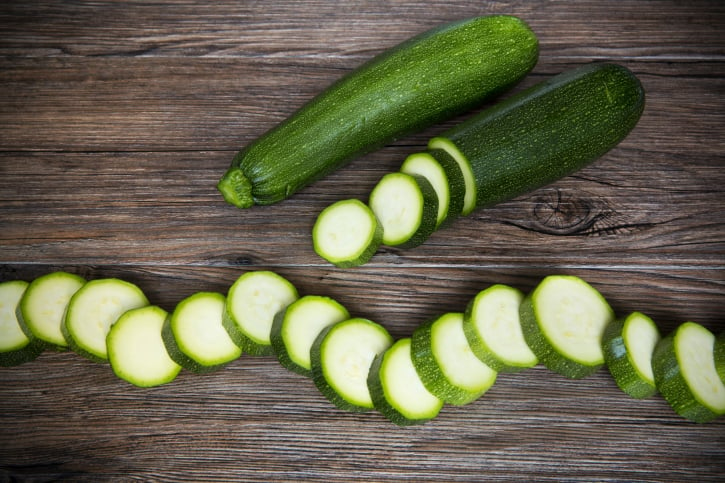 6. Vegetable Spaghetti Bake Recipe
Zucchini, celery, carrots, mushrooms, onions, cheese, noodles, and sauce create a fresh-tasting, vegetarian-friendly dinner dish. Taste of Home's recipe yields 9 servings, with each containing 290 calories and 7 grams of fat.
Ingredients:
8 ounces uncooked spaghetti
1 jar (28 ounces) meatless spaghetti sauce, divided
1½ cups of zucchini (½ inch pieces)
1 cup sliced celery
1 cup thinly sliced carrots
1 cup sliced fresh mushrooms
1 medium onion, chopped
1 tablespoon olive oil
2 cups (16 ounces) fat-free cottage cheese
2 cups (8 ounces) shredded part-skim mozzarella cheese
2 tablespoons grated Parmesan cheese
Directions: Cook spaghetti according to package directions; drain and place in a large bowl. Add 1 and ½ cups spaghetti sauce; set aside. In a large nonstick skillet, sauté the zucchini, celery, carrots, mushrooms, and onion in oil until tender. Spread ½ cup spaghetti sauce in a 13 by 9-inch baking dish coated with cooking spray.
Layer with half each of the spaghetti mixture, cottage cheese, vegetables, and mozzarella cheese. Repeat layers. Cover with remaining sauce; sprinkle with Parmesan cheese. Cover and bake at 350 degrees Fahrenheit for 30 minutes. Uncover; bake 10-15 minutes longer or until bubbly. Let stand for 10 minutes before serving.
More From Life Cheat Sheet:
Want more great content like this? Sign up here to receive the best of Cheat Sheet delivered daily. No spam; just tailored content straight to your inbox.