6 Time-Saving Travel Apps
School is almost out, and travel season is right around the corner. And while travel is typically enjoyable and relaxing, oftentimes the planning that goes into a trip isn't. With this in mind, we've rounded up some of the best apps to help you stay organized — and happy! — during both the planning and traveling phases.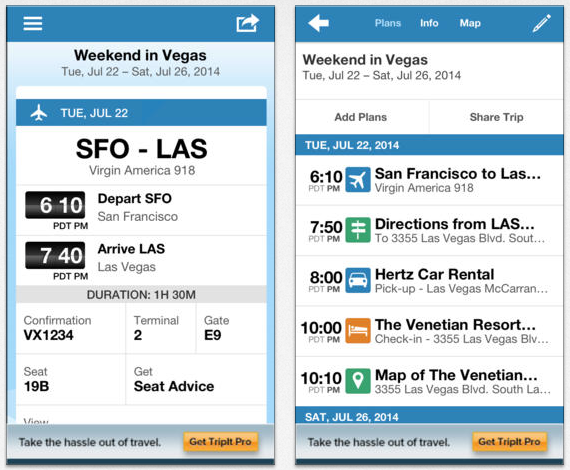 1. TripIt (free)
Help minimize the headaches you get organizing all the itineraries, reservations, numbers, and schedules you have during your travel with this app. Among other features, the app will create a calendar for you based on travel-related emails and details, and syncs automatically with Gmail and Google calendar to pull the information. In addition to its organizational features, the app also provides maps, weather forecasts, suggested restaurants, and attractions. While the basic app is free, you can pay 99 cents for an ad-free version, and business travelers may consider updating to TripIt Pro ($49 for one year).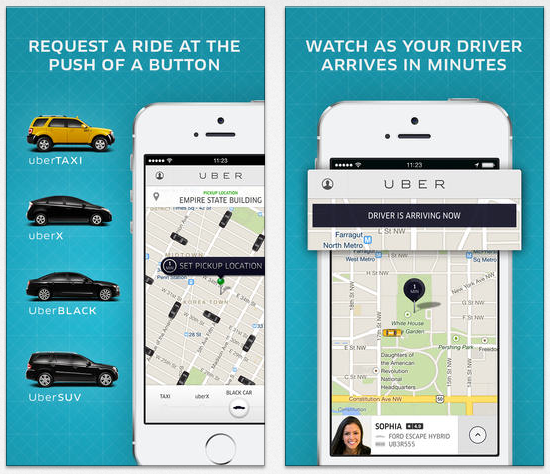 2. Uber (free)
One of the fastest growing companies on Earth, Uber is a reliable car service that is active in more than 100 cities around the world. Its setup is simple, but its approach effective in a day and age where finding a car can be a headache: When you open the app in any of the cities and choose a car, the app will estimate the arrival time and send a text saying your driver is on the way. But that's not all: A photo with the driver's name and contact information shows up on the app, while an icon on the map shows you where your car is — letting you see, in real time, its approach. The app is automatically synched with the credit card in your profile, so you also won't need to worry about having cash on hand. When the ride is finished, you'll automatically be emailed a receipt.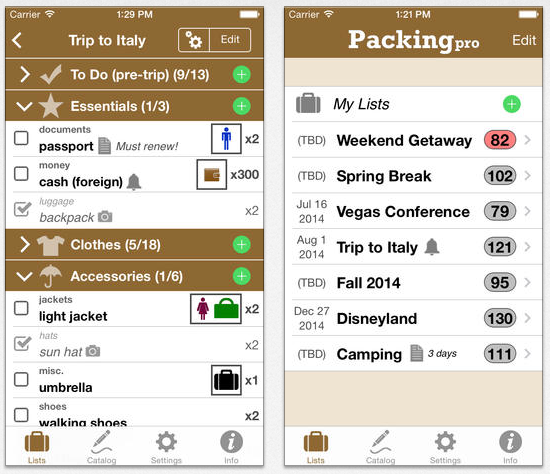 3. Packing Pro ($2.99)
If you've ever been sent in a mad dash to a store the night before you leave in need of a product — or worse, the night you arrive — then this app might just be for you. Because forgetfulness and travel often go hand in hand, and can even be worse when packing for families, this app helps users plan what to bring for every type of trip. If you think this app is simply just a list, then take note of its features: Namely, there's an "expert" that helps to automatically create lists based on the number of adults, children, days, temperature, destination, food, and even clothes washing preferences. Instead of typing in things to add to your list, there's a master catalog of more than 800 items from which to select. The lists can also be shared and backed up over email, iTunes' file sharing, and iCloud.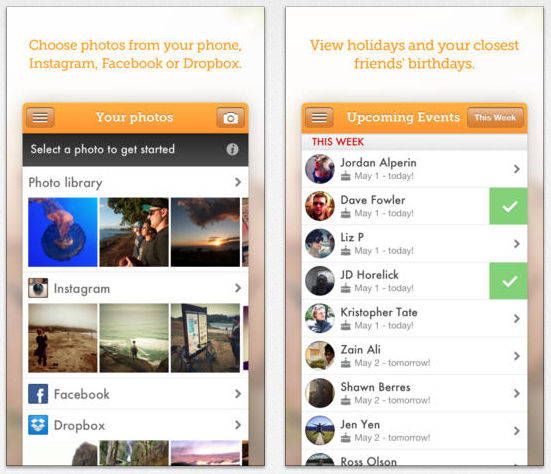 4. Postagram (free)
Want to send a memo from your travels but aren't quite sure how? Missing a birthday or milestone because you're out of the country? Have no fear: Personalize postcards with Postagram, an app that turns your iPhone, Instagram, Dropbox and Facebook photos into postcards that are delivered by mail. Specifically, the photos are printed on thick, glossy paper at 300 dpi resolution, with a personalized photo of the sender in the top corner. Senders can include an optional message, too, and the receiver of the postcard will be able to save the photo — it pops out of the postcard as a 3×3 inch print. Prices are not too much more than the average postcard (99 cents for anywhere in the U.S. and $1.99 for addresses outside of the U.S.), and delivery is typically much faster; with delivery times in the Canada, Europe, and the U.S. between 2-5 business days and other international destinations between two and three weeks. The convenience of it all? Free.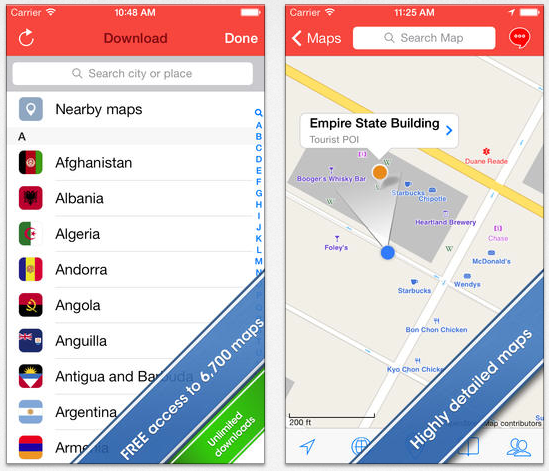 5. City 2Go Offline Maps (free)
If data-roaming fees plague you while traveling, then this app may help solve your problems. The name of the app is pretty much the basis of the app: It provides pre-downloaded city maps that don't require any Wi-Fi or data to view them. Perhaps most importantly, the app also has offline GPS services and pins locations of restaurants and attractions. It also allows travelers to plan trips and customize maps by letting them drop pins and sync the plans between devices. The app boasts worldwide coverage of thousands of destinations, and if you don't see your destination, simply email them and they will create it immediately upon request.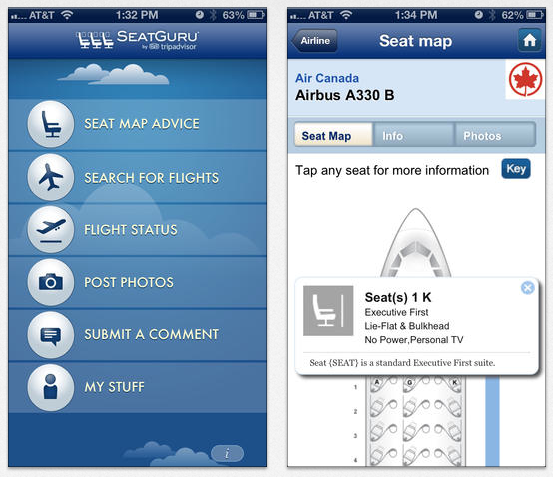 6. SeatGuru by TripAdvisor (free)
To help make travel as pleasant as possible, TripAdvisor developed this nifty app to give you details about seats before you select them. Among other features, it lets users access more than 700 seat maps from approximately 100 airlines, and gives information to travelers drawn from other customers' reviews and insights — whether the seat has a personal T.V. or has a likelihood of getting bumped on passengers' way to the toilet, for example. It also allows you to find and compare low airfares from major airlines, low-cost carriers, and travel agents.
More From Wall St. Cheat Sheet: