6 Traditional Jewish Recipes to Enjoy During Hanukkah
Hanukkah traditions vary greatly from celebrant to celebrant, even from a culinary standpoint. However, everyone can agree that the foods cooked in oil — a symbol of the Jewish people's enduring faith and perseverance in the face of oppression throughout history — are delectable. Your friends and family will savor the tastes of these six traditional Jewish dishes during Hanukkah this year. Read on for the recipes!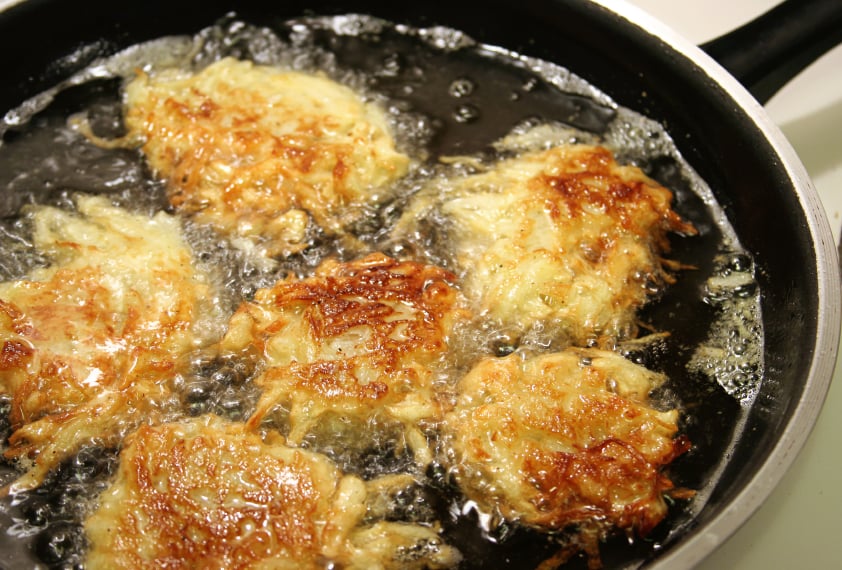 1. Latkes (potato pancakes)
"These Jewish potato pancakes are so good that posting the recipe alone is a mitzvah (blessing) of the highest order," writes chef and television personality Andrew Zimmern. Many Hanukkah foods are fried in homage to the holiday's historical roots, but these delicious potato pancakes are just as notable for their tantalizing flavor as they are for their method of cooking. Zimmern combines potatoes, eggs, onion, matzo meal, and light seasonings in this easy-t0-make yet stunningly good holiday dish. You can serve this dish along with applesauce, crème fraîche, or any other garnish of your choosing.
Visit Food & Wine for the recipe.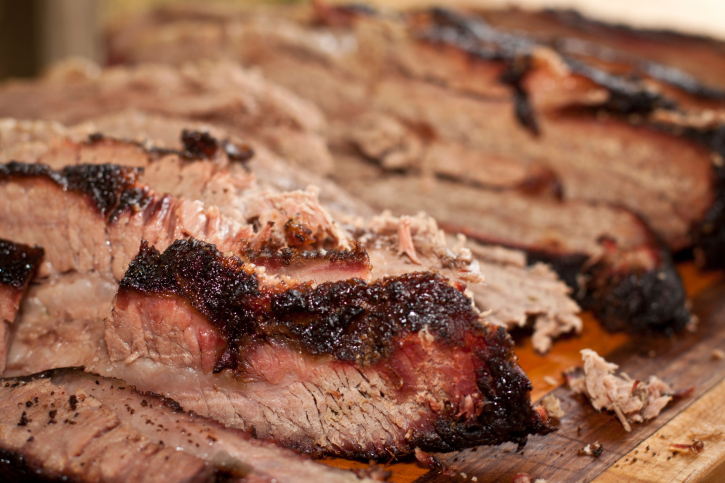 2. Beef Brisket
"This is a taste-great, feel-good classic Jewish brisket," cooking contributor Stephanie Pierson writes on Epicurious. Her brisket recipe is adapted from chef Joan Nathan's favorite brisket dish, remaining true to traditional preparation methods. If you'd like an extra burst of flavor, try adding a jar of sun-dried tomatoes, and if you'd really like to spice things up, add a 2-inch knob of ginger root along with lemon zest to the dish — just be sure to remove them before serving!
Visit Epicurious for the recipe.
3. Sufganiyot (jelly doughnuts)
"While latkes are the snack most commonly associated with Hanukkah, sufganiyot are more commonly consumed in Israel," reports Chow. This recipe for the popular sweet dish Sufganiyot, or doughnuts with fruit filling, is somewhat straightforward: roll up your dough, deep fry, and pipe your choice of sweet fruity filling into the center for an irresistible and decadent holiday treat. For best results, sprinkle generously with powdered sugar prior to serving.
Visit Chow for the recipe.
4. Sweet Lokshen Kugel (noodle casserole)
"This is a great basic dairy kugel recipe — moist and creamy, with a nice crunchy noodle topping," writes food blogger Tori Avey, who notes that kugel's three key ingredients (eggs, fat, and starch) make it quite similar to a traditional casserole or pudding dish. Avey's Sweet Lokshen Kugel offers a hearty egg noodle base, while some other recipes trend toward matzo, bread, and rice in place of the noodles. This kugel also lends a tinge of sweetness to your hearty holiday meal: Each bite is punctuated with raisins and delicate cinnamon flavors, which are laced throughout the dish.
Visit Tori Avey for the recipe.
5. Rugelach (cream cheese dough with filling)
Due to the typically neutral, balanced flavor of rugelach's cream cheese dough, Epicurious writes that home cooks can get creative by using any number of sweet and savory fillings in the dish. For a simple and sweet variation on the dish, we recommend Cherry On My Sundae's Spiced Fruit and Nut Rugelach. The rich dough — packed with butter, egg yolk, cream cheese, and sour cream — is beautifully balanced with the light and seasonally spiced sweetness of the filling. You can even try adding crushed walnuts for a final crunchy finish. Your guests will love it!
Visit Cherry On My Sundae for the recipe.
6. Cheese Blintz (cheese crepe)
Cheese is another staple of the Hanukkah season, often served in commemoration of the Jewish heroine Judith (or Yehudit), reports NPR. Judith was a widow who, according to legend, seduced and killed the Assyrian commander Holifernes by feeding him cheese and wine until he fell asleep. Once the commander passed out, Judith slayed him with his own sword, saving the Jewish people. We doubt you'll face such a grisly fate should you opt to indulge in Smitten Kitchen's Cheese Blintzes this season. Blintzes, similar to thin pancakes or crepes, are a wonderful way to incorporate Hanukkah's storied past into your dinner (or even breakfast) menu.
Visit Smitten Kitchen for the recipe.
More from Life Cheat Sheet:
Want more great content like this? Sign up here to receive the best of Cheat Sheet delivered daily. No spam; just tailored content straight to your inbox.