6 Vietnamese Pho Recipes Keeping You Warm This Winter
Anyone on the streets Vietnam's capital city, Hanoi, could tell you that pho is the nation's most treasured signature dish, writes Food & Wine.
The most common preparation of this savory soup combines tender ribbons of beef, crisp chopped onions, and soft noodles spiced in a delicate ginger, anise, and cilantro-infused broth. While first-time pho eaters may prefer to stick with simple ingredient substitutions such as chicken and veggies, more experimental eaters may even delve into the world of beef tendon pho or tripe pho.
We've collected a range of 6 classic pho options for you to try at home, sticking with a few of the more traditional offerings to help you get in the swing of cooking the dish.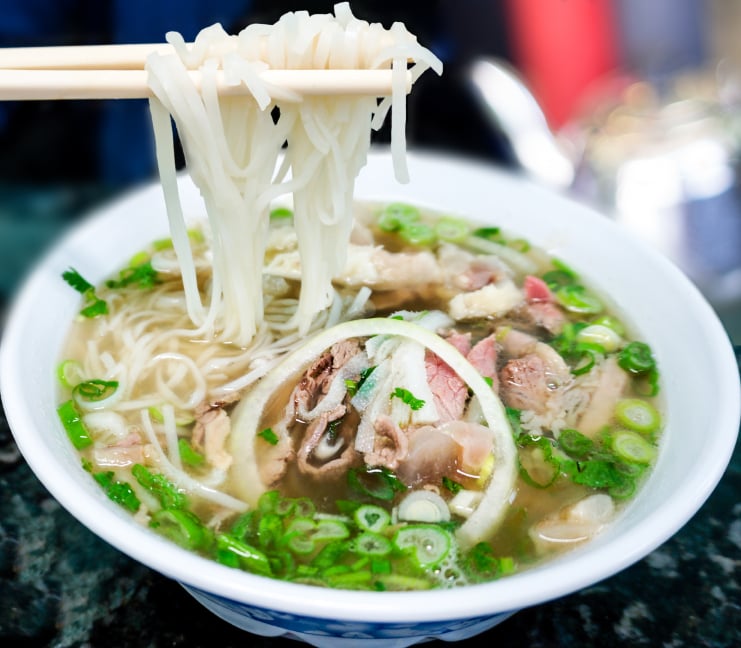 1. Classic Beef Pho
"During the French occupation of Vietnam, the French consumed large quantities of beef in their diet and the resourceful Vietnamese cooks used the scraps and bones from the slaughtered cattle to create a local version of the French meaty stew," Eat Little Bird writes, exploring the origins of pho. Although the true origin of Beef Pho is still debated to this day, Eat Little Bird's variation is one of the more credible stories behind the dish's traditional beef component. Simmer the beef in a flavorsome broth, add veggies and noodles, and enjoy. This recipe is true to tradition and yields 6 to 8 generous servings.
Visit Eat Little Bird for the recipe.
2. Shredded Chicken Pho (Pho Ga)
"The only drawback to this soup is that about 20 minutes into the cooking time, you start to smell the ginger, and the anise… then the clove… and the cinnamon. Combined with the smell of chicken, it's a little hard to resist sneaking into the kitchen for a snack," writes Rustic Garden Bistro. Fortunately, the recipe yields 8 servings, meaning you can allow yourself a few generous taste tests without issue. This Shredded Chicken Pho remains relatively true to standard pho preparation, offering a slightly more tender alternative to the traditional inclusion of beef.
Visit Rustic Garden Bistro for the recipe.
3. Mushroom and Veggie Pho
"Traditionally, pho is made with beef — but when us vegetarians get lucky, a pho restaurant will serve a gorgeous vegetarian broth punctuated with tofu, mushrooms, maybe even some broccoli, carrots, or bok choy," writes Kitchen Treaty. Preparing this vegetarian pho's flavorful broth is the most time-consuming part of the cooking process, but it is well worth the energy. Sliced mushrooms and tofu cubes lend a bit of heartiness to this dish, while thinly-sliced top beef rounds can be substituted for friends and family members who do eat meat. The recipe takes about 55 minutes to complete.
Visit Kitchen Treaty for the recipe.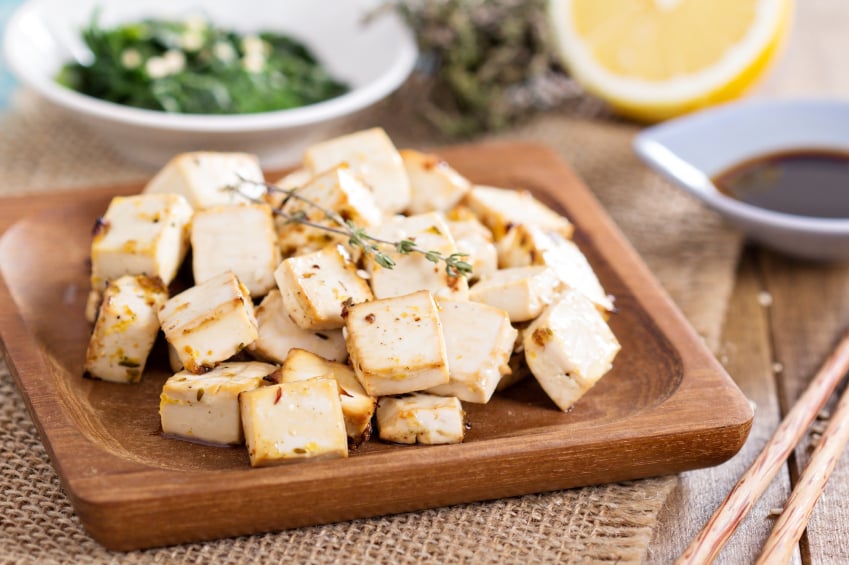 4. Crispy Baked Tofu Pho
Pho is a welcome addition to the table at any time of year, but In Sonnet's Kitchen prefers enjoying it during winter, noting that the dish is "hot and satisfying as well as a great one-bowl meal." Tofu is a key player in in this preparation of the dish. In a creative twist, the high-protein bean curd is baked to a fine crisp before being incorporated into the warmly seasoned broth, offering incredible textural variety to the dish. The recipe serves 2 people.
Visit In Sonnet's Kitchen for the recipe.
5. Quick and Easy Steak Pho
Most traditional pho recipes require an hour (or hours) for the broth alone. If you're in a pinch or simply need to satisfy your noodle bowl craving sooner, opt for Tasteseeker's Kitchen's dish, which requires just 15 minutes of prep time, plus an hour and a half on the stove. "The traditional method requires a lot of time since you often need to parboil bones for the broth beforehand; but a time saving short-cut is possible!" says Tasteseeker's Kitchen blogger Annie. You can save even more time by using store-bought broth as a shortcut to flavor-packed pho!
Visit Tasteseeker's Kitchen for the recipe.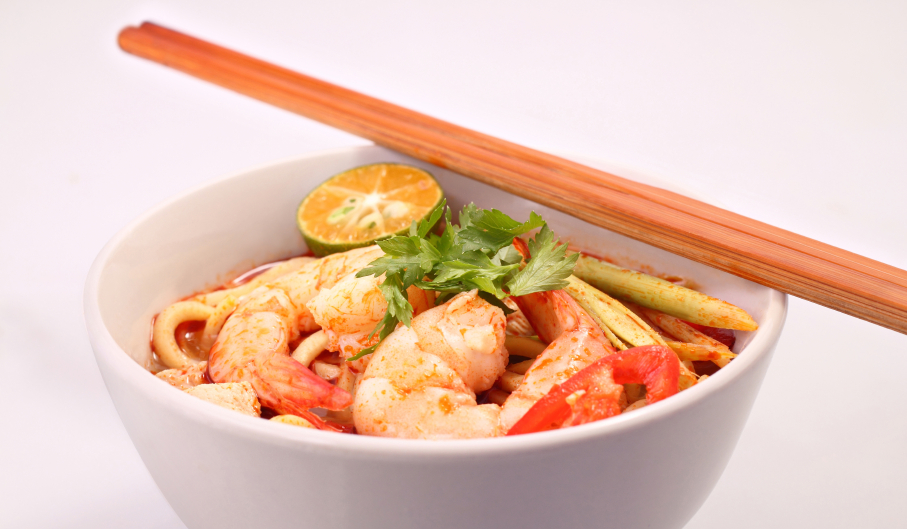 6. Shrimp Pho Miso Soup
In an offshoot of traditional preparation methods, Cotter Crunch's recipe offers a hybrid of classic zesty Thai Tom Yum soup and simple Vietnamese pho — "Two soups that literally warm me up in a heart beat and have great flavor!" The dish incorporates shrimp, chili paste, and garlic for an unforgettable combination of warming flavors that family and friends will particularly enjoy during the winter season. This gluten-free recipe yields 3 to 4 medium-sized bowls' worth of Shrimp Pho Miso Soup.
Visit Cotter Crunch for the recipe.
More from Life Cheat Sheet:
Want more great content like this? Sign up here to receive the best of Cheat Sheet delivered daily. No spam; just tailored content straight to your inbox.