7 After-School Snacks for On-the-Go Kids
The 3 p.m. school bell doesn't always mean your child's day is done. Many kids are also involved in after-school activities, meaning they don't arrive home until they're done with their practices, lessons, and clubs. Often, they're on the go for hours in between lunch and dinner with very little time to sit down and eat. However, with these seven recipes, you can make sure your child has a quick and nutritious grab-and-go treat to enjoy in between activities. Simply make these morsels ahead of time, send them to school with your kids in the morning, and they'll have a satisfying snack to tide them over until dinner.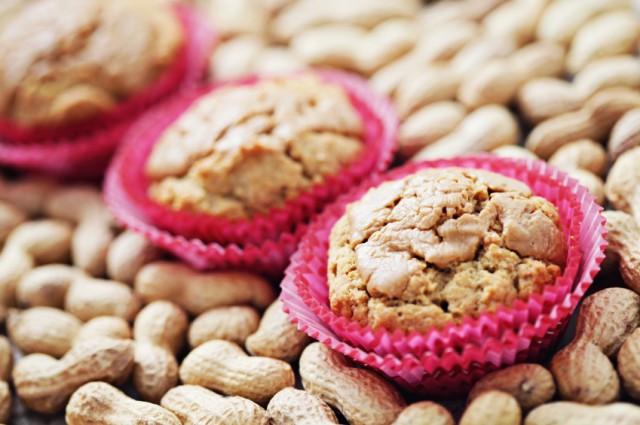 PB&J Bites
Family Circles' recipe creates a satisfying snack for your kids to enjoy after school. Packed with peanut butter, oats, sunflower seeds, and quinoa, these PB&J Bites contain vitamins, minerals, protein, and fiber. The recipe yields 24 servings.
Ingredients:
1 cup chunky

natural

peanut butter
⅓ cup pure maple syrup
4 cups old-fashioned oats
½ cup unsalted sunflower seeds
½ cup quinoa
1 (12-ounce) jar strawberry preserves
Directions: Preheat the oven to 350 degrees Fahrenheit. Mix peanut butter, maple syrup, and ⅓ cup water in a saucepan over medium-low heat. Stir until peanut butter is melted and ingredients are combined. In a large bowl, mix together oats, sunflower seeds, and quinoa. Stir in peanut butter mixture until well combined. Line two 12-cup muffin tins with paper wrappers.
Scoop 2 tablespoons of the peanut butter and oats mixture into each wrapper, pressing down well with a spatula. Spread 2 teaspoons of the preserves over peanut butter and oats mixture in each cup. Add 2 more tablespoons peanut butter and oats mixture to cover preserves, pressing down well with a spatula. Bake for 25 to 30 minutes, until bites begin to brown. Cool in muffin tins 10 minutes; remove from tins to a wire rack and cool to room temperature. Store in an airtight container.
Cranberry-Oat Cereal Bars
Super Kids Nutrition commends cranberries for having plenty of vitamin C, fiber, and antioxidants. Finding ways to incorporate this superfood into your children's meals can keep them energized and help boost their immune system. For a healthy and simple snack, prepare Martha Stewart's Cranberry Oat Cereal Bars to send to school with your kids.
Ingredients:
Nonstick cooking spray

4 tablespoons unsalted butter

1 bag (10 ounces) marshmallows

½ teaspoon salt

6 cups toasted oat cereal

1 cup dried cranberries, or raisins
Directions: Spray a 10-by-15-inch rimmed baking sheet with cooking spray. Line with waxed paper; spray paper with cooking spray and set aside. In a large saucepan, melt butter over medium heat. Add marshmallows and salt; cook, stirring occasionally, until marshmallows have melted, about 5 minutes. Remove from heat, and stir in cereal and dried cranberries. Immediately transfer mixture to prepared baking sheet. Using a spatula coated with cooking spray, press in quickly and firmly. Let cool, about 1 hour; cut into 24 bars.
Snackin' Popcorn
Make a batch of this popcorn trail mix by adding assorted pieces of dried fruit, nuts, and spices into the mix. It's healthy, crunchy, and subtly sweet, creating a superb snack that your kids will devour. This Woman's Day's recipe yields 4 servings.
Ingredients:
1 bag (3 ounces) light microwave popcorn
1½ cups chopped dried mixed fruits (such as apples, apricots, cranberries, pears, or peaches)
¼ cup coarsely chopped whole (with skin) almonds
2 teaspoons pumpkin-pie spice
Directions: Pop 1 bag light microwave popcorn as package directs. Pour into a large bowl; add 1½ cups chopped dried mixed fruits, ¼ cup coarsely chopped whole almonds, lightly toasted, and 2 teaspoons pumpkin-pie spice. Toss to mix.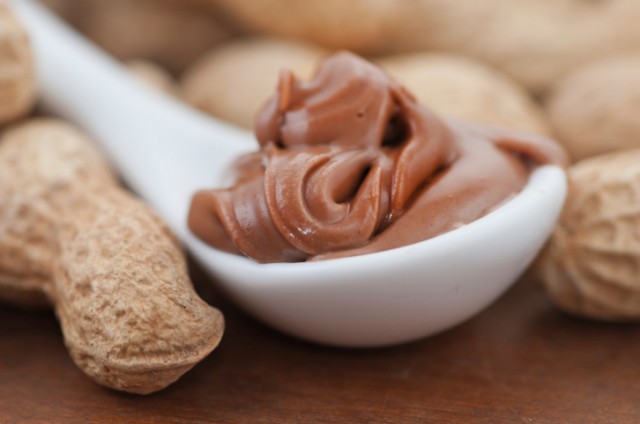 Peanut Butter and Honey Rice Krispie Snacks
Your children will love the taste of Babble's Rice Krisipe treats, and you will love the fact that the tasty treat is filled with healthy and nutritious foods. This recipe calls for natural ingredients and is much better than the preservative-riddled snacks you'll find on your grocery store's shelves.
Ingredients:
⅓ cup all-natural honey
¼ cup crunchy peanut butter
2 tablespoons unsalted butter
1 cup crispy rice cereal
1 cup old-fashioned rolled oats
¼ cup dried cranberries
¼ cup mini chocolate chips
Directions: Melt butter, honey, and peanut butter in a large saucepan. Stir well over medium heat until it is a smooth mixture. Remove from heat and pour in the cereal, dried cranberries, oats, and chocolate chips. Mix well. The chocolate chips will melt a bit. Scoop the mixture into mini-muffin cups, and refrigerate until set.
Easy Baked Apple Chips
Rather than risk your children purchasing a bag of chips from a vending machine, you can send them to school with Momables' oh-so-sweet apple chips. Livestrong notes that apples are packed with essential vitamins and minerals that your kids need to stay healthy. This fabulous fall fruit is also filled with healthy carbohydrates and fiber, ensuring your little ones stay energized and full until dinnertime.
Ingredients:
2 cups apple juice
1 cinnamon stick
2 apples
Directions: Preheat oven to 250 degrees Fahrenheit. Bring apple juice and cinnamon stick to low boil. Core apple and slice as thinly as possible into rings. Drop into boiling apple juice and let it cook for about 5 minutes or until wilted and translucent. Dry on paper towels. Place on cooling rack and bake in oven for 40 to 50 minutes, or until crisp and lightly golden brown. Check on them halfway through and turn over for even baking.
Praline Cherry Munch
Filled with dried cherries and sweetened cereal, About.com has created a crunchy snack recipe that your little ones will love. For an easy, portable after-school snack, prepare this trail mix at the beginning of the week and store in an airtight container. It yields 8 cups.
Ingredients:
4 cups frosted flakes
4 cups sweetened puffed corn cereal
2 tablespoons butter
¾ cup brown sugar
½ cup corn syrup
¼ cup butter
¼ teaspoon salt
½ teaspoon baking soda
1 teaspoon vanilla
1 cup dried cherries or dried sweetened cranberries
Directions: Preheat oven to 350 degrees Fahrenheit. Combine cereals in large bowl. Melt 2 tablespoons butter in jelly roll pan. In large saucepan, combine brown sugar, corn syrup, ¼ cup butter, and salt. Heat to boiling, stirring frequently, about 4 to 6 minutes. Remove from heat and stir in baking soda and vanilla. Pour over cereals and mix well. Place in buttered jelly roll pan. Bake at 350 degrees for 10 to 15 minutes.
For microwave method, omit butter in jelly roll pan, place coated cereal mixture in microwave-safe glass container, and microwave on high 2 to 4 minutes until glazed, stirring after each minute. For either method, cool hot mixture for 10 minutes, remove from pan, and stir in dried cherries. Cool completely.
Granola Bars
Food Network has created a kid-friendly granola bar that is packed with nutritious ingredients and dipped in chocolate for a satisfyingly sweet finish. If you'd like to send your children with a homemade drink as well, follow She Knows' recipe for DIY juice boxes. The two pair perfectly and create a healthy, wholesome snack.
Ingredients:
6 cups rolled oats (not quick oats)
¼ cup canola oil
4 tablespoons butter, melted, plus more for greasing
1 teaspoon salt
1 cup brown sugar
½ cup honey
¼ cup apple juice
¼ cup molasses
3 teaspoons vanilla extract
1½ cups rice cereal
1 cup wheat germ
½ cup finely chopped pecans
¼ cup roughly chopped almonds
8 ounces milk chocolate, melted
Directions: Preheat oven to 350 degrees Fahrenheit. In a bowl, toss the oats with the canola oil, melted butter, and salt. Spread the mixture out on two baking sheets and toast in the oven for 15 to 20 minutes, shaking the pan twice and making sure they don't burn. Remove from the oven and set aside. Reduce the heat to 325 degrees Fahrenheit. In a medium saucepan, combine the brown sugar, honey, apple juice, and molasses. Heat the mixture slowly, stirring until combined. Stir in the vanilla and remove from the heat.
Toss together the toasted oats, rice cereal, wheat germ, pecans, and almonds. Pour in the sugar mixture, stirring as you pour. Toss to combine; it will be sticky. Press into one baking sheet and bake until golden, about 25 minutes. Remove from oven and let cool. Cut pieces with a sharp knife and remove from the pan. You can cut them while they're still warm if that's easier. Dip the cooled granola bars straight into the melted chocolate so that the top is plain and the bottom is chocolate-covered. Set on parchment paper until set, sticking in the fridge to hasten this along if necessary.
More from Life Cheat Sheet: