Detox Recipes: 7 Dishes That Won't Taste Like Diet Food
Detoxification doesn't have to mean hunger pains and deprivation. Cleansing your body can be as simple as preparing nutritious dishes. Women's Health explains that what we eat plays a key role in our body's health, and eating detoxifying foods can help to eliminate cravings in addition to waking up the digestive system. Ready to embark on a satisfying cleanse? Here are seven recipes that will rid your body of toxins while providing essential vitamins and nutrients.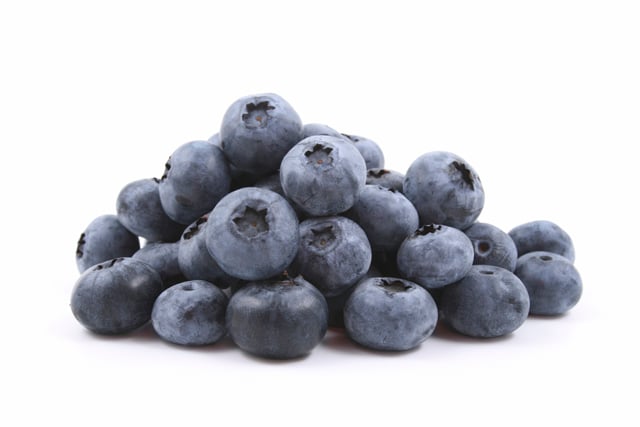 Blueberry-Coconut Baked Steel-Cut Oatmeal
Get your day off to a cleansing start by preparing Family Fresh Cooking's Blueberry-Coconut Baked Steel Oatmeal. Paleo Burn explains that blueberries are packed with detoxifying antioxidants, which are crucial for maintaining a healthy liver, the organ most responsible for ridding the body of toxins. After preparing this delightful dish, you'll have a marvelous morning meal that smells just like blueberry pie. The recipe yields 8 to 10 servings. Note: This dish tastes best after it has been refrigerated overnight.
Ingredients:
1½ cups steel-cut Irish oats (you can also use old-fashioned rolled oats)
½ teaspoon ground ginger
½ teaspoon fine sea salt
1 teaspoon baking powder
4 cups unsweetened vanilla almond milk
2 cups light unsweetened coconut milk
1½ cups fresh blueberries (or frozen)
¼ cup unsweetened dried blueberries
¼ cup unsweetened coconut flake
Vanilla Stevia Drops, or your preferred natural sweetener, to taste
Blueberry sauce
2 cups fresh or frozen blueberries
Optional toppings
Toasted nuts
Coconut flake
Whipped cream
Extra dried and fresh blueberries
Coconut milk
Directions: Preheat oven to 350 degrees Fahrenheit with the rack in the center. Lightly coat a 13-by-9-by-2-inch baking dish with cooking spray. Combine all ingredients in a large bowl, adding blueberries and coconut last. Sweeten to taste. Bake for about 1 hour. The oatmeal will appear not done when you take it out of the oven. Remove from the oven and let it cool to room temperature. Then, put it in your refrigerator overnight for best results.
To make the blueberry sauce, heat the blueberries with a splash of water over medium-high heat. When you hear them sizzle, reduce heat to medium and cook for about 5 minutes, until saucy. Mash the blueberries against the side of the pan with a spatula. Serve oatmeal with some almond or coconut milk and blueberry sauce.
Tomato and Bean Salad With Grilled Tuna
The tuna and beans in Whole Living's dish contain selenium, which has anti-oxidative properties. You can further boost this recipe's antioxidants by adding a touch of olive oil when you sauté the tomatoes. This recipe yields 4 servings and is perfect for lunch or dinner.
Ingredients:
1 pound heirloom tomatoes (about 2), cored and cut into pieces
1 can (15 ounces) beans (white, black, or red), drained and rinsed
¼ cup fresh tarragon leaves
1 tablespoon fresh lemon juice, plus wedges for serving
3 scallions, thinly sliced
1 tablespoon extra-virgin olive oil, plus more for grates
Coarse salt and ground pepper
4 tuna steaks (about 8 ounces each)
Directions: Combine tomatoes, beans, tarragon, lemon juice, scallions, and oil; season with salt and pepper. Set aside. Heat grill to medium; lightly brush grates with oil. Season tuna, on both sides, with salt and pepper. Grill, turning once, until medium-rare, 2 to 4 minutes. Serve tuna topped with tomato and bean salad.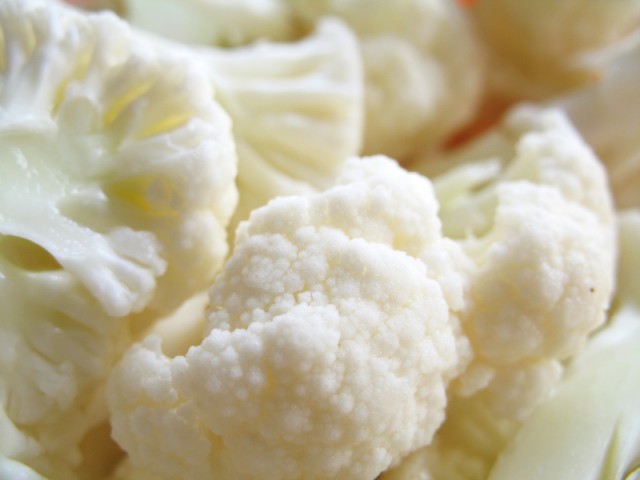 Detox Salad
Could anything possibly be more cleansing than a Detox Salad? Oh She Glows' dish is packed with cruciferous vegetables that are bursting with vitamins, minerals, and fiber. WebMD explains that these veggies have been linked to lower cancer risks and help to reduce oxidative stress, which is described as the overload of a harmful molecule known as oxygen-free radicals. The recipe yields 10 cups.
Ingredients:
2 heads broccoli (1 bunch), stems removed
1 head cauliflower, stems removed
2½ cups shredded carrots
½ cup sunflower seeds
1 cup currants
½ cup finely chopped fresh parsley
½ cup raisins
4 to 6 tablespoons fresh lemon juice, to taste
Kosher salt and pepper, to taste (¼ to ½ teaspoon salt and plenty of pepper)
Kelp granules or Herbamare (optional), to taste
Pure maple syrup, to drizzle on before serving
Directions: In a food processor, process the broccoli until fine. Add into large bowl. Now, process the cauliflower until fine and add into bowl. Do the same with the carrots. Stir in the sunflower seeds, currants, raisins, and parsley. Add lemon juice and seasonings to taste. Drizzle with maple syrup to taste.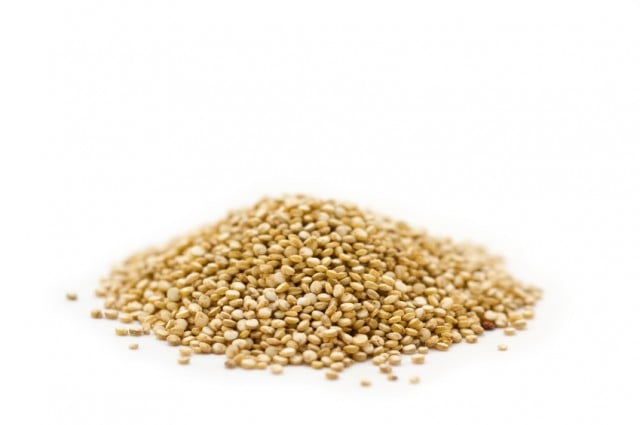 Cran-Quinoa Salad
Detoxing has never tasted so delicious. Prevention's cleansing salad is filled with powerhouse foods, including quinoa, cranberries, spinach, and pine nuts. You'll finish your meal feeling energized and satisfied. The recipe yields 4 servings.
Ingredients:
1 cup uncooked quinoa
¼ cup dried cranberries
2 scallions, finely chopped
2 cups mixed greens, such as spinach and arugula
Dressing
¼ cup cashews
⅛ cup pine nuts
2 teaspoons miso paste
¼ teaspoon agave nectar
½ cup water
3 tablespoons freshly squeezed lemon juice
2 cloves garlic, minced
1 tablespoon lemon zest
¼ teaspoon crushed red pepper
¼ teaspoon sea salt
¼ teaspoon black pepper
Directions: Cook quinoa according to package instructions. While quinoa cooks, combine all dressing ingredients in a blender; process until smooth. Add water if dressing is too thick. In a large serving bowl, combine cooked quinoa, dried cranberries, scallions, and mixed greens; gently toss with Caesar dressing to coat. Serve chilled.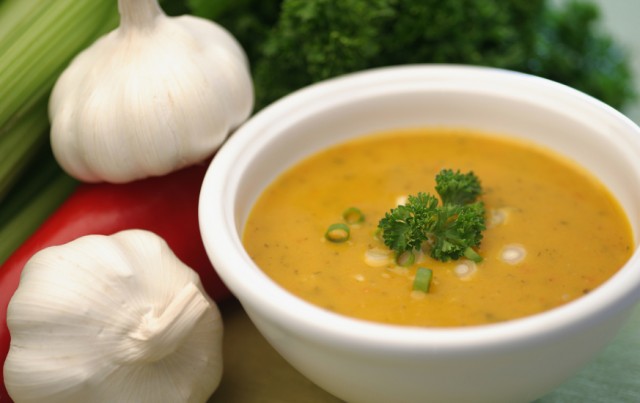 Detox Soup
You can skip following a smoothie cleanse and enjoy this delightful Detox Soup instead. Food Fanatic writes that the citrus and apple cider vinegar help to alkalize your body's PH, bringing it back into balance. It yields 6 servings.
Ingredients:
10 cups chicken broth
12 ounces butternut squash, cubed
½ yellow white onion
6 stalks celery, chopped
6 baby carrots, chopped
Sea salt, to taste
Cayenne pepper, to taste
Lemon juice, fresh, to taste
4 to 0 cloves garlic, as many as you can handle
1 cup green cabbage, organic, chopped
¼ cup apple cider vinegar
Directions: Use boxed organic, gluten-free chicken broth, or you can make your own homemade chicken broth by placing 1 to 4 pounds cooked, whole chicken carcass into a stockpot with chopped celery, carrots, and onions. Boil down prepared chicken in 8 cups of filtered water. Season to taste. Once broth is as full of flavor as you'd like, strain all bones and skin pieces out of the pot and discard. Remove pot from heat and let cool for 10 to 15 minutes.
Chop garlic and add to the broth. Place all contents of the pot into a food processor or blender. Return liquid to pot and add butternut squash. You can either add chopped cabbage now or add it at the end so it's raw. Return to a boil on medium/high heat. Once boiling again, season to taste. Add apple cider vinegar, lemon juice, and any cruciferous, raw veggies you'd like to the bowls before serving.
Asian Salmon
The cleansing ingredient in this dish is the salmon. Women's Health explains it is filled with omega-3 fats, which increase the production of a compound that helps repair damaged cells and control inflammation. The recipe yields 4 servings.
Ingredients:
1 tablespoon extra-virgin olive oil
Zest of 1 lime
2 tablespoons coriander
1 teaspoon minced fresh ginger
4 pieces salmon (4 ounces each)
2 tablespoons honey
¼ teaspoon black pepper
2 tablespoons light gluten-free soy sauce
Directions: Preheat oven to 225 degrees Fahrenheit. In a small bowl, combine oil, zest, coriander, and ginger. Place salmon in an ovenproof baking dish and brush with oil mixture. Bake salmon for 15 minutes, then turn on the broiler and crisp for 3 more minutes. To serve, mix honey and black pepper and drizzle over fish with soy sauce.
Chunky Cherry-Chocolate Granola Bites
You can even snack during your detox, thanks to Green Lemonade's Chunky Cherry-Chocolate Granola Bites. The whole grains, chia seeds, and cherries contain anti-inflammatory properties, which help cleanse your body. This satiating snack is also packed with fiber and omega 3. It yields 32 "bites," or cookies.
Ingredients:
½ cup butter
⅔ cup natural cane sugar
1 organic egg
1 teaspoon vanilla extract
1½ cups whole-wheat pastry flour
½ teaspoon baking soda
½ cup dried coconut
½ cup spelt flakes or rolled oats
1 cup unsweetened chocolate, roughly chopped into chunks
½ cup dried cherries, roughly chopped
½ cup dark chocolate chips (more than 60 percent cocoa)
½ cup peanuts or walnuts, roughly chopped
2 tablespoons raw chia seeds
6 tablespoons almond milk, plus extra
3 tablespoons extra-virgin olive oil
Directions: Preheat oven to 350 degrees Fahrenheit. Line two cookie sheets with parchment paper. Cream the butter, sugar, and vanilla in a medium-size bowl using electric beaters until pale and fluffy, then add the egg and beat until just combined. In a separate bowl, sift together the flour and the baking soda. Add to the butter mixture with the coconut, spelt flakes, chocolate, cherries, nuts, and chia seeds. Slowly incorporate almond milk and olive oil.
Stir with a wooden spoon until a soft dough forms, add an additional tablespoon or two of almond milk if necessary, until dough is just soft enough. Shape tablespoons of dough into balls, place on the sheets 2 inches apart, and flatten slightly. Bake for 12 minutes, or until crisp on top and lightly golden. Allow to cool on the sheets for a few minutes, then transfer to a wire rack to cool completely. Repeat with the remaining dough.
More from Life Cheat Sheet:
Want more great content like this? Sign up here to receive the best of Cheat Sheet delivered daily. No spam; just tailored content straight to your inbox.