7 Divine Ways to Bake With Brie
Brie is a soft, buttery, and mild cheese that pairs well with almost everything. When used in recipes, this French cheese creates savory and rich-tasting dishes you won't be able to get enough of. From appetizers to desserts and everything in between, there is a brie recipe here that is sure to tantalize your tastebuds. Keep reading to discover 7 delectable ways to bake with brie.
1. Brie and Onion Puff
It only takes 15 minutes to prepare Food Network's delightful recipe. It calls for brie, puff pastry, and onions as the primary ingredients, creating an indulgent puff that's oozing with flavor. The recipe yields 8 to 10 servings.
Ingredients:
2 tablespoons unsalted butter
4 large Vidalia or Spanish onions, thinly sliced
Kosher salt and freshly ground black pepper
½ cup water
2 sheets frozen puff pastry, thawed
2 (5-inch) rounds brie cheese
1 large egg, lightly beaten
Directions: Preheat the oven to 400 degrees Fahrenheit. Melt the butter in a large skillet over medium-high heat. Add the onions, season with salt and pepper to taste, and saute until just brown, about 10 minutes. Add ½ cup of water and cook stirring often, until dark golden brown, about 15 minutes. Let the mixture cool to room temperature.
Roll each sheet of pastry to a 12-inch square on a marble surface or parchment paper to prevent sticking. Divide the caramelized onions in the center of each pastry. Put a brie round on top of the onions and brush edges of both pastry squares with beaten egg. Fold pastry up and over cheese to completely enclose the cheese in the pastry.
Press the seams together to completely seal. Arrange each pastry round, seam side down, on a silicone mat or parchment lined baking sheet. Brush the top of each pastry round with beaten egg. Bake until golden brown. 20 to 25 minutes. Let stand 15 to 20 minutes before eating.
Recommended wine pairings: Brut, 2013 Letterpress Pinot Noir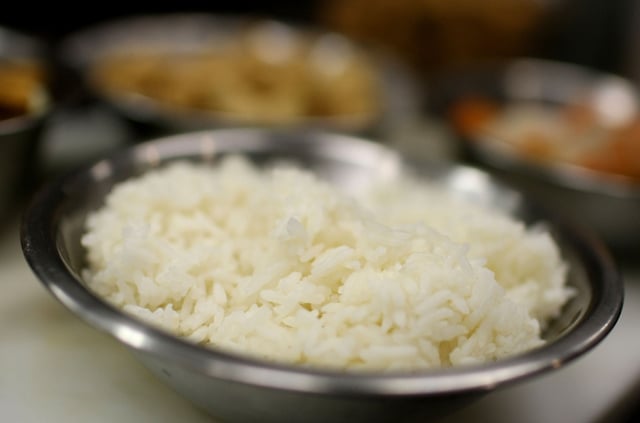 2. Courgette, Bacon, and Brie Gratin
BBC GoodFood's recipe is a hearty and comforting dish. The recipe serves 4 and is loaded with tasty ingredients, including courgettes, bacon, onion, rice, and of course, brie.
Ingredients:
3 tablespoons olive oil
600 grams courgettes, sliced diagonally
4 slices of smoked bacon, chopped
1 onion, chopped
1 small garlic clove, crushed
200 grams risotto rice
150 milliliters dry white wine
850 milliliters hot vegetable stock made with bouillon powder
1 (160 grams) pack of blue or plain brie
Directions: Heat 2 tablespoons of the oil in a large heavy saucepan, tip in the courgettes and fry for 10-12 minutes until tinged golden. Remove with a slotted spoon and set aside. Heat the remaining oil in the pan and add the bacon, onion, and garlic. Cook over a low heat for about 6-8 minutes or until softened and lightly golden. Tip in the rice and stir until the grains start to pop. Pour in the wine and stand back while it sizzles and absorbs into the rice.
Stir well, then pour in about one third of the hot stock and increase the heat to moderate. Cook, stirring frequently, until the stock is absorbed. Repeat with the remaining stock, in two batches. This should take about 20 minutes, and the rice should be tender. Preheat the grill on its highest setting. Remove the rice from the heat, gently fold in the courgettes and season to taste. Tip everything into a big flameproof dish. Slice the brie and lay on top of the rice. Put the dish under the hot grill for 3-4 minutes until the brie is bubbling.
Recommended wine pairings: 2012 Marmont Chardonnay, 2010 Dandy Chardonnay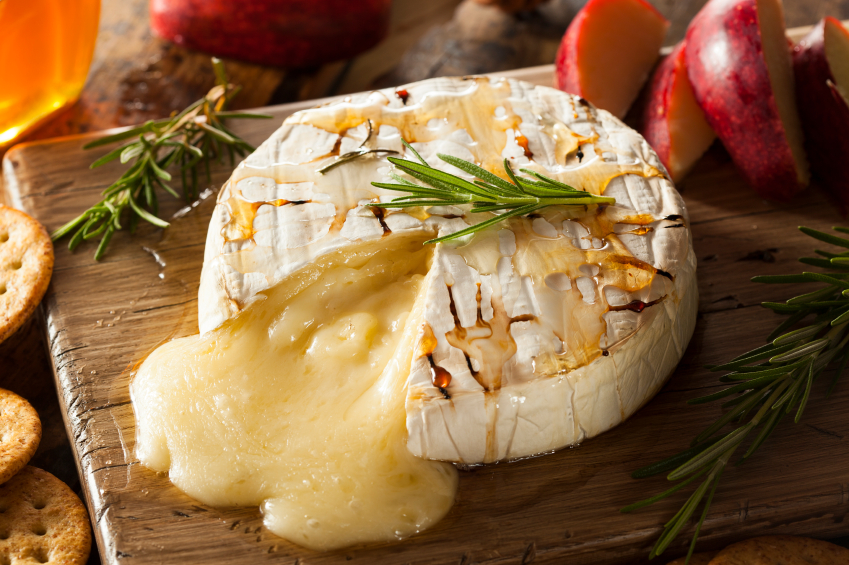 3. Baked Brie with Cranberries
If you have been searching for the perfect appetizer, look no further! Delicious Happens' recipe is chock-full of flavor, thanks to the thyme, orange zest, cranberries, and maple syrup.
Ingredients:
8 ounces brie cheese round
1 tablespoon maple syrup
¼ cup fresh cranberries, chopped
2 teaspoons fresh thyme leaves
½ teaspoon orange zest
Directions: Preheat oven to 400 degrees Fahrenheit. Place brie on a baking sheet lined with parchment paper. Pour the maple syrup over the top of the cheese. Add cranberries and sprinkle with thyme and orange zest. Place in oven, and bake 20-25 minutes, until brie is soft when cut. Remove from oven, and carefully transfer to a serving plate. Serve immediately with crackers or pieces of baguette.
Recommended wine pairings: 2012 Antawara Sauvignon Blanc, 2012 Ombré Pinot Noir
4. Bite-Sized Baked Brie
You are in for a buttery, flaky, and light surprise with Joy the Baker's baked brie recipe. A little cheese, puff pastry, and a hint of jam create delicious and adorable baked brie minis that you won't be able to get enough of. The recipe makes 24 squares.
Ingredients:
2 sheets puff pastry, thawed but still cold
½ wedge of brie (about 4 ounces), cold
⅓ cup cherry jam
1 large egg, beaten
Splash of milk
Coarse sea salt
Directions: Cut the puff pastry into thirds along the creases. Cut each panel into four pieces. They'll be 2 and ¼-inch tall and 3-inches wide. One sheet of puff pastry will yield 12 rectangles. Cut each rectangle in half. You'll have 24 little rectangles that will create 12 little rectangle pockets.
Combine the beaten egg and a splash of milk. Brush 12 of the small rectangles with egg wash. If you'd like to make brie bites on sticks, place a popsicle stick halfway up the puff pastry and press in gently. Place a small sliver of brie on top of the egg wash. Top with about ½ teaspoon of cherry jam. Take another square of puff pastry and press between your fingers to make the rectangle slightly bigger. Place puff pastry on top of the cheese and jam. Use a fork to press the edges together.
The egg wash will act as a glue. Make sure to seal the edges well by crimping with the fork. Prick the top lightly with a fork. Place a rack in the center of the oven and preheat oven to 375 degrees Fahrenheit. Place prepared brie bites on a parchment lined baking sheet. Brush with egg wash. Sprinkle with a touch of coarsely ground sea salt. Bake for 12 to 14 minutes or until golden brown. Remove from the oven and allow to cool slightly before serving.
Recommended wine pairings: Chablis, 2013 Letterpress Pinot Noir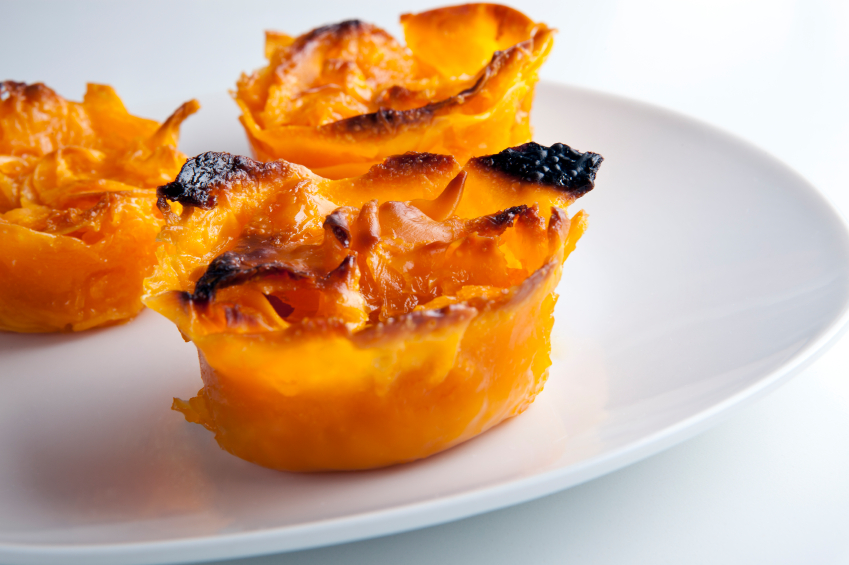 5. Baked Brie and Sweet Potato Bites
This Big Girls Small Kitchen recipe creates the perfect appetizer. The small brie and sweet potato bites aren't overly sweet and are filled with great seasonings, such as paprika and thyme. Serve this at your next party and your guests are guaranteed to fall in love with these delicious delicacies.
Ingredients:
1 box mini fillo shells (15 shells)
1 tablespoon olive oil
8 ounces sweet potato (1 small), peeled and grated
1 clove garlic, minced with salt or grated on a Microplane
½ teaspoon dried thyme
¼ teaspoon smoked paprika
¼ teaspoon salt
1 tablespoons grated Parmesan cheese
2 ounces brie, rinds trimmed and cheese cut into 15 pieces
Directions: Preheat the oven to 400 degrees Fahrenheit. Arrange the shells on a small baking sheet. In a medium skillet, heat the olive oil over medium heat. Add the grated sweet potatoes, and cook until soft, 10 minutes, stirring frequently. Add the garlic, thyme, paprika, and salt. Remove the pan from the heat and stir in the Parmesan. Taste, adding more salt as needed.
Place a piece of brie in each shell phyllo shell. Top with a spoonful of the sweet potato mixture, using your fingers to press in firmly. Bake for 10 minutes, until the potatoes are slightly crispy and the brie is melted. Serve the cups warm or at room temperature.
Recommended wine pairings: Malbec, 2010 Casey Flat Ranch Sauvignon Blanc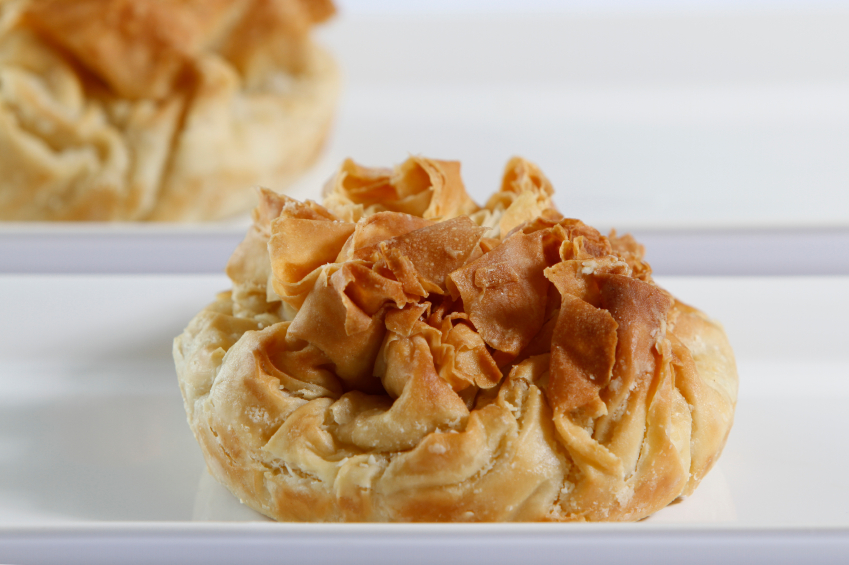 6. Cranberry-Apricot Baked Brie with Honey
Honey, cranberry, apricot, and almonds create an unbelievably tasty baked brie dish. Country Living's recipe yields 8 servings and takes about 20 minutes to prepare.
Ingredients:
⅓ cup chopped dried cranberries
⅓ cup chopped dried apricots
¼ cup sliced almonds
¼ cup honey
1 ½ teaspoons chopped fresh thyme
¼ teaspoon salt, divided
⅛ teaspoon freshly ground pepper
1 sheet frozen puff pastry, thawed
1 wheel (8-ounce) brie
1 egg white
Directions: Preheat oven to 400 degrees Fahrenheit. Combine cranberries, apricots, almonds, honey, thyme, ⅛ teaspoon salt, and pepper in a medium bowl. Set aside. Roll puff pastry to 12-inch square. Trim top rind off brie and center cheese on pastry. Top with fruit mixture.
Beat egg white and ⅛ teaspoon salt in a small bowl and brush some egg wash along pastry edges. Gather dough up around brie, twisting into a topknot. Chill in freezer for 15 minutes. Brush pastry lightly with egg wash and place on a parchment-lined baking pan. Bake for 35 minutes.
Recommended wine pairings: 2013 Akoya Chardonnay, 2010 Dandy Chardonnay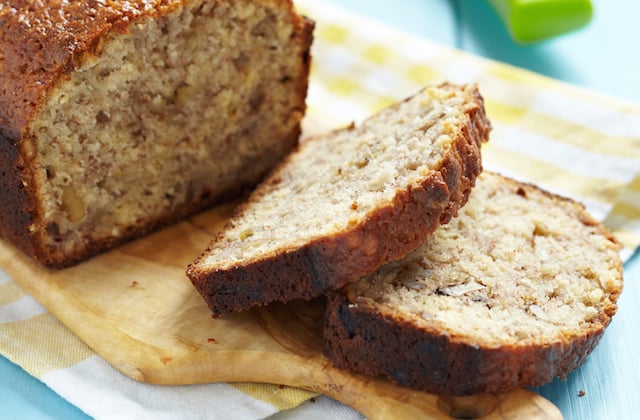 7. Banana Bread, Brie, and Chocolate Grilled Cheese
Imaging biting into creamy brie and chocolate that's been slathered in between two slices of savory banana bread. That's exactly what you'll get after preparing Feastie's recipe. This rich recipe yields two servings.
Ingredients:
4 slices banana bread
2 tablespoons unsalted butter, softened for spreading
6 ounces brie cheese
4 ounces dark chocolate, chopped
Directions: Heat a large skillet or griddle over medium heat. Butter the outsides of the banana bread, and place one slice butter-side down in the skillet. Immediately top the slice with some cheese, a bit of chocolate, and a little more cheese. Cook until both sides are golden and the cheese and chocolate is barely melted, about 4 minutes per side. If the cheese is melting slowly, reduce the heat to medium-low and cover the skillet; just make sure to watch the sandwich because the sides cook more quickly.
Recommended wine pairings: Gewürztraminer, 2010 Lorenz Symphony Riesling,
More from Life Cheat Sheet: