7 Healthy, Homemade Snack Recipes Your Kids Will Love
It can be hard to find a balance when it comes to kids' snacking. They want snacks that taste good, while you want them to eat healthy food that isn't bogged down with preservatives. A great way to compromise is by making homemade snacks for your kids, rather than buying them in a store. You're using nutritional and wholesome ingredients, and your children still get to munch on tasty (and often fun-shaped) foods. Check out these seven healthy, homemade snack recipes you can prepare at home.
1. Homemade Chocolate Teddy Grahams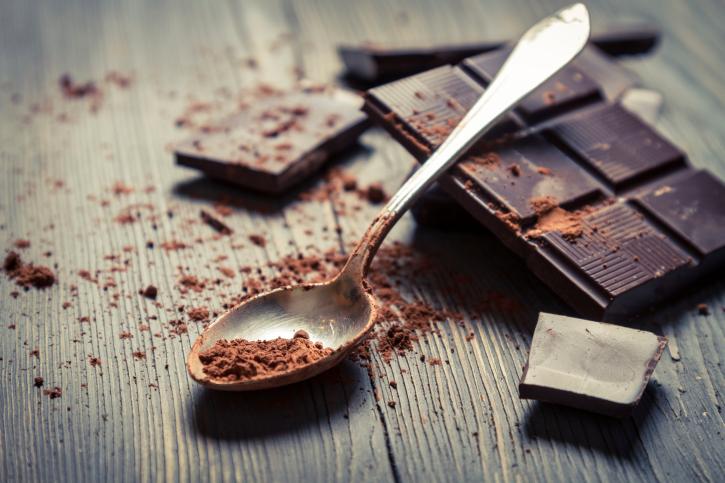 No child can resist the cute-shaped, tasty treat known as Teddy Grahams. This Fork And Beans recipe lets you recreate the bear-shaped snacks using healthy ingredients, making it a treat you and your kids can look forward to having.
Ingredients:
Dry ingredients:
1 cup buckwheat flour
2 tablespoons dark cocoa powder
2 tablespoons coconut sugar
pinch of sea salt
½ teaspoon baking powder
Wet ingredients:
2 tablespoons solid coconut oil
2 tablespoons organic maple syrup
2-3 tablespoons homemade non-dairy milk
Directions: Preheat your oven to 325 degrees Fahrenheit. Line a baking sheet with a piece of parchment paper. In a medium bowl, whisk together the dry ingredients. Cut in the coconut oil until small lumps form in the flour. Add the maple syrup and 2 tablespoons of non-dairy milk and mix until a dough forms. If it is too clumpy still add another tablespoon of non-dairy milk. You might have to use your hands at this point to ensure that that the dough fully forms without having to add more liquid than necessary.
If the dough is sticky at this point, place in the fridge for 30 minutes to chill. Otherwise roll the dough out between two pieces of parchment paper until ⅛ -inch thick. Using a mini teddy bear cookie cutter, cut into shapes. Use two small pieces of dough from the leftovers to make the nose and belly (one smaller than the other), and gently but firmly press down into the dough. with a toothpick make circles for the eyes, nose, and belly button. Dust with coconut sugar and bake for 8 minutes. Allow to cool, so they firm up.
2. Homemade Fruit Snacks
You can feel good knowing your kids are snacking on this Wellness Mama recipe for fruit snacks. The gummies are packed with nutrients and vitamins from the gelatin, fruit, and juice, and you can use molds to create fun shapes. If you use a mold, stick them in the fridge or freezer to harden. (Note: In the original, a 30-cavity mini candy mold was used to shape the snacks.) If you are using a baking dish instead, just cut the fruit snacks once they gel.
Ingredients:
1 cup water (divided)
½ cup (8 tablespoons) gelatin powder
¼ cup honey or maple syrup (optional and to taste)
1 cup fruit juice (or kombucha)
1 cup pureed fruit (Strawberries and berries work well, but applesauce will also work. The easiest method is to defrost frozen berries and puree them with a blender or immersion blender.)
Directions: It is important to have all ingredients ready before beginning as you'll need to work quickly once you start. Puree fruit to create a puree the consistency of applesauce or a little thinner. Set aside one cup of pureed fruit. Set aside one cup of fruit juice. Boil ½ cup water. Place ½ cup cool water in a medium sized bowl or quart size mason jar. Add ½ cup gelatin powder and stir quickly to create a paste. Quickly add the ½ cup boiling water and stir again briskly.
This should form a thick but stirable liquid. Add the honey or maple syrup and stir. Add the juice and pureed fruit, and stir well. You can stir with a spoon or whisk, or use an immersion blender to make it really easy. Very quickly pour the mixture in to molds or a greased glass baking dish or other greased dish and allow to cool in fridge for 2 to 3 hours. Store in fridge in an airtight container for 1 to 2 weeks.
3. Homemade Goldfish Crackers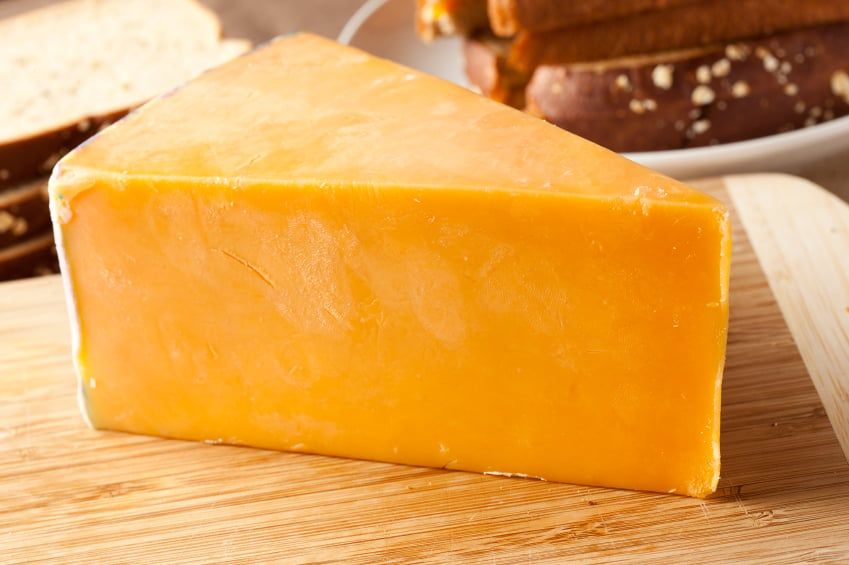 Your kids' fish-shaped snacks are about to get a whole lot healthier! Tasty Kitchen's recipe is tasty, easy, and a fun project to do with the kids. After minimal prep time, you can watch the crackers puff up to a cheesy bite of deliciousness.
Ingredients:
8 ounces sharp cheddar cheese, shredded
4 tablespoons butter, cut into cubes
1 cup flour
¾ teaspoons salt
2 tablespoons cold water
Directions: Pulse everything (except water) together in the food processor until the dough resembles coarse sand. Pulse in water, 1 tablespoon at a time. Remove dough from the processor, wrap in plastic, and chill for 20 minutes. Roll out the dough and cut into desired shapes. You can use a toothpick to make the eyes and smile if desired. Place on a parchment paper lined cookie sheet. Bake at 350 degrees Fahrenheit for about 15 minutes, or until crispy. This recipe makes approximately 7 dozen crackers.
4. Animal Crackers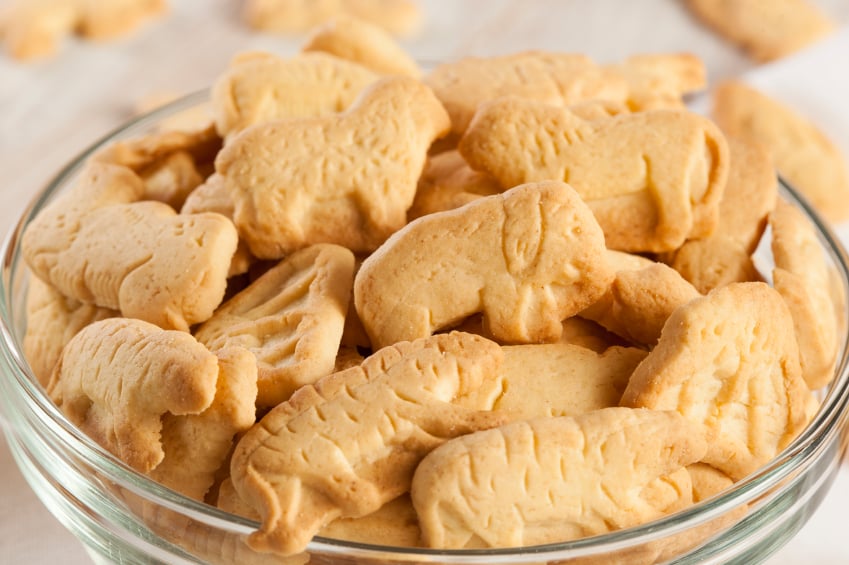 What's not to like about animal-shaped crackers? You'll like them even more after preparing Weelicious' recipe. They're great for an after-school snack, birthday party, or a weekend play date. You may even find yourself snacking on them!
Ingredients:
1½ cups all-purpose flour
½ cup old fashioned oats
1 teaspoon baking powder
½ teaspoon salt
½ teaspoon ground allspice or mace
½ cup sugar
½ cup unsalted butter, chilled and cut into pieces
1 teaspoon vanilla or lemon extract
1 large egg
Directions: Place the first six ingredients in a food processor and pulse to combine. Add the butter and pulse to combine. Add the vanilla extract and egg, and pulse until the dough forms into a ball. Wrap the dough in plastic wrap and chill in the fridge for 30 minutes. Preheat oven to 350 degrees Fahrenheit. Roll out dough to ¼ inch thick and cut out animal shapes. Place cut outs on a Silpat or parchment lined baking sheet. Bake for 15 minutes. Cool and serve.
5. Homemade Berry Go-Gurt
Go-gurts are a great on-the-go snack that provide your kids with plenty of calcium. This may seem like an intimidating recipe, but it's actually really easy and affordable to make. You'll need ice pop silicone molds in order to recreate this recipe. Check out Unconventional Kitchen's simple recipe to get started making your own berry go-gurt.
Ingredients:
1 cup plain yogurt
1 cup frozen or fresh berries
3 to 6 tablespoons honey, or all fruit jam (use more or less sweetener depending on how sweet your berries are)
1 teaspoon vanilla
Directions: Blend all the ingredients together and pour into silicone molds. Freeze. You can eat them straight from the freezer, or take them with you and eat them un-thawed.
6. Fruit Leather Roll-Ups
This Food Network recipe can be personalized, depending on the flavors your children want. Almost any fruit works well here, including plums, peaches, apples, strawberries, raspberries, grapes, bananas, and mangoes. You can also combine fruits and create flavors like strawberry banana.
Ingredients:
1¼ pounds chopped fruit of your choice
¾ cup sugar
1 to 2 tablespoons fresh lemon juice
Directions: Preheat the oven to 200 degrees Fahrenheit. Combine the fruit and sugar in a blender. Add the lemon juice to taste and puree until smooth. Transfer the pureed fruit to a medium saucepan and bring to a simmer over medium-high heat. Reduce the heat to medium low and cook, stirring occasionally at first and then more often toward the end, until most of the liquid evaporates and the mixture is very thick, 35 to 45 minutes. Be careful: The mixture may splatter.

Line a 12-by-17 rimmed baking sheet with a silicone mat or nonstick foil. Use an offset spatula to spread the fruit on the mat or foil into a thin layer. Bake until barely tacky, 3 hours to 3 hours and 30 minutes. Transfer the baking sheet to a rack and let the fruit leather cool completely. Peel off of the mat or foil. If the leather is still moist on the underside, return it to the oven, moist-side up, until dry, about 20 more minutes. Lay the leather smooth-side down on a sheet of wax paper and use kitchen shears to cut it into strips on the paper. Roll up the strips and store in zip-top bags for up to one week.

7. Homemade Cinnamon Toast Crunch
If your children like to munch on sugary-sweet cereal for their snacks, Half Baked Harvest's cereal recipe is a great healthy alternative. The recipe yields 5 to 6 cups of cereal and uses wholesome, preservative-free ingredients.
Ingredients:
1¼ cups whole-wheat pastry flour
1¼ cups all-purpose flour
2 teaspoon baking soda
2 teaspoons cinnamon
⅓ cup plus 1 tablespoon coconut oil (or you can use room temperature butter), divided
⅓ cup brown sugar
⅛ cup sugar
1 tablespoon vanilla
2 tablespoon honey
½ cup buttermilk
⅛ cup sugar
¾ teaspoon cinnamon
Directions: Line two baking sheets with a silpat or parchment paper. In the bowl of a food processor, add the whole wheat flour, flour, baking soda, and 2 teaspoons cinnamon. Pulse to combine. Then add in ⅓ cup coconut oil, ⅓ cup brown sugar, ⅛ cup sugar, vanilla, and honey. Process until the dough looks like small peas and then add in the buttermilk and process until a dough ball forms. The dough will seem dry and crumbly, but this is fine. Preheat the oven to 350 degrees Fahrenheit.
Dump the dough out onto a lightly floured counter and pinch any crumbles of dough together with your hands. Divide the dough into two flat disks. Working with one piece of dough at a time place a piece of wax paper over the dough and roll the dough as thin as you can, no thicker than ¼ inch thick, but preferably an ⅛ inch thick (about the thickness of a quarter). Remove the top piece of parchment paper. In a small bowl, combine the ⅛ cup sugar and ¾ teaspoon cinnamon. In another bowl melt the remaining 1 tablespoon coconut oil in the microwave.
Brush the whole sheet of dough with the melted coconut oil and then generously sprinkle with the cinnamon sugar.With a pastry cutter, pizza cutter, or very sharp knife, even the edges of the rectangle. Slice into pieces, about ½ inch squares. Pierce each square carefully two or three times with a fork. Use a very thin spatula and scrape the squares off the counter and then carefully use your hands to place the squares on the prepared baking sheets. Repeat with the remaining dough until all the dough has been used. Bake for 9 to 13 minutes or until lightly golden brown on top. Allow to cool completely and store in an airtight container.
More from Culture Cheat Sheet: