7 Items for Your Go-To Healthy Grocery List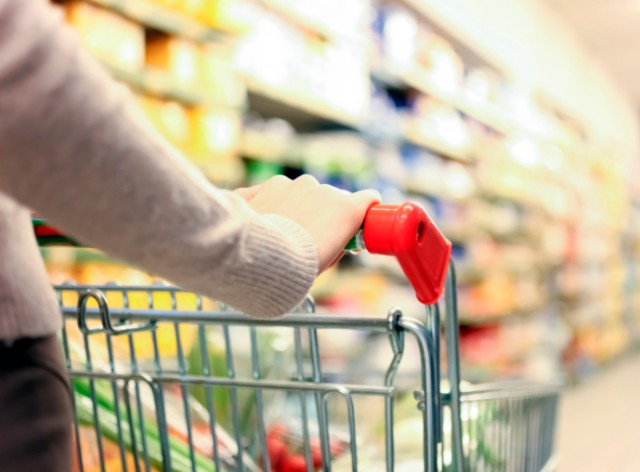 Healthy eating starts with healthy shopping. One of the easiest ways to wreck your diet is by not having healthy staples and ingredients on hand. By walking into the store with an organized list of healthy foods, you won't waste time wandering the aisles. You're also less likely to pick up food that may not be that great for you. Ready to get shopping? Here are some must-have items to pick up the next time you're at the store.
1. Whole Grains
Pick up whole-wheat bread, pita pockets, English muffins, and whole-grain flour tortillas, Web MD suggests. Self also recommends picking up quinoa and some whole-wheat crackers (try Kashi or Back to Nature.) Make sure the wheat bread that you're picking up is actually wheat. If you're reading the ingredients and the first item is "refined wheat flour,"you're basically getting bread that's similar in nutritional value to white bread. The first ingredient should be "whole wheat"or "whole wheat flour." As an added tip, look for bread that has at least 3 to 4 grams of fiber and has less than 100 calories per slice.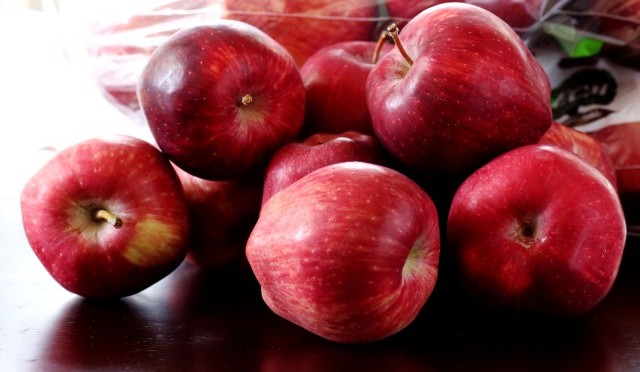 2. Produce
According to Self, stock up on fruits and veggies when you hit the grocery store. For whole fruit, pick up some apples, oranges, pears, bananas and grapes. For berries and melons, aim for strawberries, blueberries, blackberries, cantaloupe, honey dew and watermelon. If you're feeling up for something a bit more tropical, there's pineapple, mango, papaya and kiwi. And if you're worried about not being able to eat your fruit before it goes bad, try getting some frozen fruit. Just make sure there's no syrup added.
As for vegetables, load up on dark green leafy vegetables, such as spinach, kale, swiss chard, romaine, and collards. For your dark green veggies, there's broccoli, brussel sprouts, green bell peppers, asparagus, and green beans. You should pick up some dark orange and yellow vegetables that include butternut and acorn squash, zucchini, carrots, pumpkins, and sweet potatoes. And don't forget your miscellaneous vegetables, which include tomatoes, red peppers, red potatoes, corn, and frozen vegetables (without any sauce).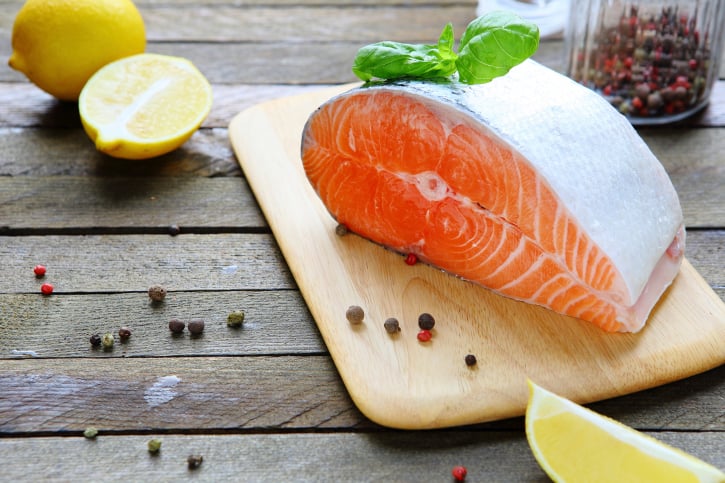 3. Meat and seafood
You should be getting items such as skinless chicken or turkey breasts; ground turkey or chicken; salmon, halibut, trout, or mackerel, and reduced-sodium lunch meat (turkey or roast beef), according to Web MD. If you insist on buying red meat, look for the leanest cuts – they'll have very little visible marbling. Ground chicken or ground turkey break are a great substitute for ground beef and are much lower in fat. If you're looking for a vegetarian meat substitute, try tofu. Remember, always practice portion control with your meats. Protein portion sizes should be about the size of a deck of cards.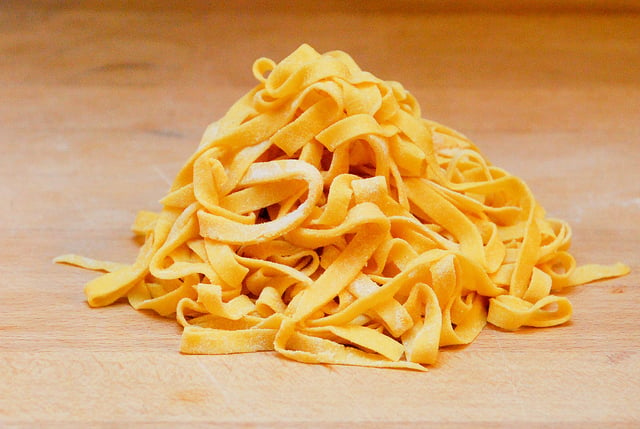 4. Pasta and rice
You'll want brown rice and whole-wheat or whole-grain pasta. According to the Whole Grain Council, whole grains can help reduce your risk of stroke, type 2 diabetes, and heart disease. It can also help you maintain a healthy weight and reduce your risk of asthma, inflammatory disease, colorectal cancer, and gum disease.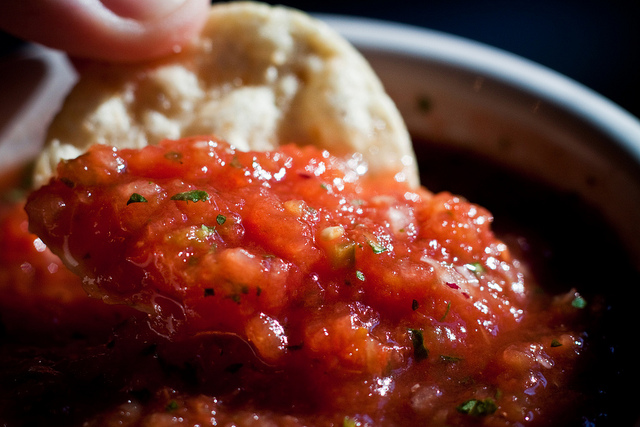 5. Oils, sauces, salad dressings and condiments
Your must-haves include tomato sauce, mustard, barbecue sauce, red-wine vinegar, salsa, extra virgin olive oil, canola oil, and nonfat cooking spray, Web MD writes. "When not paired with greasy fried tortilla chips and margaritas, salsa is surprisingly low in calories," writes Fitness. Try using it as a low-calorie substitute for nacho dip by putting hummus on the bottom of a dish, layering it with salsa and topping with olives or lettuce. Instead of chips, try Mary's Gone Crackers, which are made of brown rice, flax, and sesame seeds.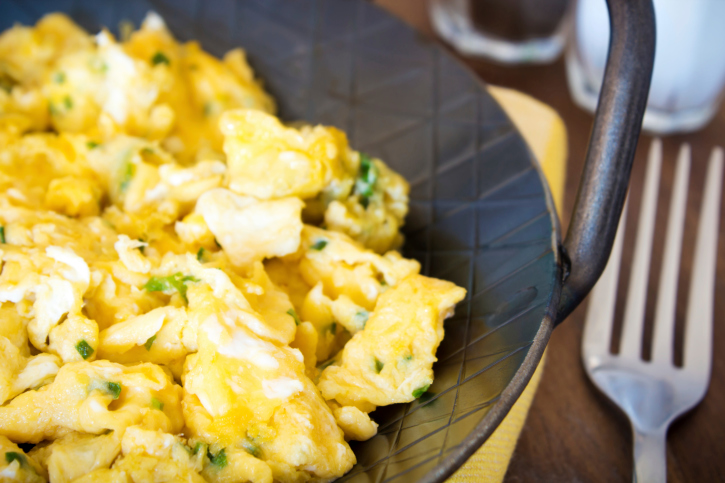 6. Dairy
Eggs, Parmesan cheese, skim milk and yogurt can all be added to your list. Yogurt is packed with probiotics, a bacteria that can help reduce the amount of fat your body absorbs. Pick a Greek yogurt over any other kind, Kara Lydon, a registered dietitian, told Fitness. While Parmesan cheese might sound too good to be true, it's great to have a brick of it on hand.
Bethenny Frankel, entrepreneur, reality star, and author of The Skinnygirl Dish: Easy Recipes for Your Naturally Thin Life, told Fitness, "I use a vegetable peeler and slice the Parmesan on whole-grain crackers." It will help you maintain strong bones and a tablespoon will only cost you about 22 calories. According to Fitness, eggs are another great item to have on hand. Egg are high in protein and contain vitamin E, which will keep you feeling full for longer.
7. Healthy fats
Look for items such as almonds and almond butter, peanuts and all natural peanut butter, cashews, pistachios, walnuts, and avocados, Self suggests. "Eating fat can be heart-healthy if you pick the right kind. Too many of us cut fat willy-nilly and replace it with refined carbs, so we miss out on the benefits of healthy fats," Suzanne Rostler, a registered dietitian, said to Health. According to the 2010 Dietary Guidelines for Americans, adults should get 20 to 35 percent of their calories from fat – just make sure it's the right kind.
More From Wall St. Cheat Sheet: