7 Picky Eater-Approved Recipes for Your Kids
Mealtime can be a struggle for parents who have picky eaters. But it doesn't have to be! Whether your children are having issues with textures, produce, or unfamiliar foods, you can use mealtime as a way to help them form healthy eating habits. By using recipes that are creative, visually appealing, and tasty, you can coax even the most finicky eater into digging in. We've compiled 7 fun and delicious recipes that include everything from mini meat loaf to sweet potato tots to Nutella waffle sandwiches. Your kids won't be able to resist!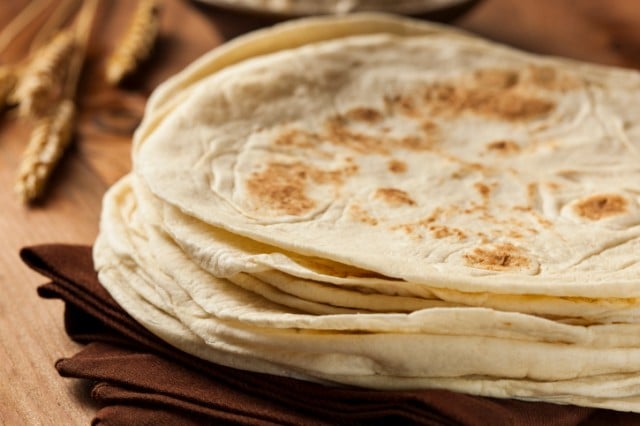 1. Guacamole Chicken Wraps
Make dinnertime fun by giving your kids permission to play with their food. Set out healthy ingredients and fat-free tortillas and let your kids dictate what they put on their wrap. Cooking Light's recipe, which yields 4 servings, is a great way to get even the pickiest eaters to dig in to dinner.
Ingredients:
2 tablespoons fresh lime juice
¼ teaspoon salt
1 ripe peeled avocado
½ cup chopped seeded plum tomato
4 green leaf lettuce leaves
4 (8-inch) fat-free flour tortillas
2 cups shredded skinless, boneless grilled lemon-herb chicken (you can also use plain skinless, boneless chicken)
Directions: Place first 3 ingredients in a medium bowl; mash with a fork until smooth. Stir in tomato. Place 1 lettuce leaf on each tortilla; spread about ¼ cup avocado mixture on each lettuce leaf. Top each serving with ½ cup chicken. Roll up. Wrap in foil or parchment paper; chill.
2. Mini Meat Loaf Recipe
Your kids will love these fun-sized and tasty mini meatloaves. Parenting's recipe, which yields 4 to 6 servings, is a great dish to serve for lunch or a snack.
Ingredients:
½ cup panko bread crumbs
¾ cup whole milk
¾ pound ground beef or turkey
¼ cup ketchup
2 tablespoons grated Parmesan cheese
1 teaspoon kosher salt
½ teaspoon freshly ground pepper
Directions: Preheat the oven to 375 degrees Fahrenheit. Put ¼ cup of the bread crumbs in a large bowl. Add the milk and let soak until the crumbs have absorbed the milk completely, about 3 minutes. Add the beef, the remaining ¼ cup bread crumbs, ketchup, Parmesan, salt, and pepper. Using your hands or a rubber spatula, mix gently just until well-combined. Do not overmix or the meat loaves will be tough. Line the baking sheet with parchment paper.
Form the beef mixture into 12 mini loaves each about 3 inches long, 2 inches wide, and 1 and ¼ inches high, and arrange on the prepared pan 1-2 inches apart. Or, you can divide the meat mixture into 4-6 equal portions, and pack each portion into a nonstick mini loaf pan. If baking freestanding loaves, bake until the bottoms are browned, 20-25 minutes. If using loaf pans, bake until a meat thermometer registers 160 degrees Fahrenheit inserted in the center of the loaf, about 25 minutes. Unmold the loaves, if necessary, and serve. Pass additional ketchup at the table.
3. Sweet Potato and Bacon Tots With Creamy Mustard Dipping Sauce
The sweet potatoes help create a healthy option that your kids will devour. This Food Network recipe, which yields 4 servings, is a tasty snack that no child will be able to resist. (There's a good chance you won't be able to resist them either!)
Ingredients:
Sweet Potato and Bacon Tots
Salt
2 large sweet potatoes, unpeeled
2 strips bacon
3 cups vegetable oil
3 heaping tablespoons all-purpose flour
Creamy Mustard Dipping Sauce
2 tablespoons mayonnaise
1 tablespoon honey
1 tablespoon Dijon mustard
Salt and freshly ground black pepper
Directions: For the sweet potato and bacon tots, boil a pot of salted water. Add the potatoes and partially cook, about 15 minutes. Drain the potatoes and set aside. Meanwhile, add the bacon to a small skillet over medium heat and cook until crisp, about 10 minutes. Transfer the bacon to a paper towel-lined plate. Finely chop the bacon when cooled. Heat the oil to 300 degrees Fahrenheit in a straight-sided skillet. When the potatoes are cool enough to handle, shred the potatoes using either a box grater or shredding attachment on a food processor.
Place 4 sheets of paper towels on a countertop. Dump the potatoes on top of the paper towels and fold the towels over the potatoes. Squeeze as much moisture out of the potatoes as possible. This is the trick to make perfect tater tots; too much moisture will result in little pieces of potato all around your skillet when frying. Combine the potatoes with the bacon, flour, and ½ teaspoon salt. Mix well to combine. Form the potato mixture into small logs using a 1 tablespoon measuring spoon.
Working in batches, fry the tots in the skillet until golden brown, 2 and ½ to 3 minutes. Adjust the heat, as needed, to keep the oil at 300 degrees Fahrenheit. Transfer the tots to a paper towel-lined plate to strain excess fat. Sprinkle the tots with salt while still warm.
For the creamy mustard dipping sauce, combine the mayo, honey, and mustard in a small bowl. Sprinkle the sauce with salt and pepper. Serve the sweet potato and bacon tots hot with the creamy mustard dipping sauce.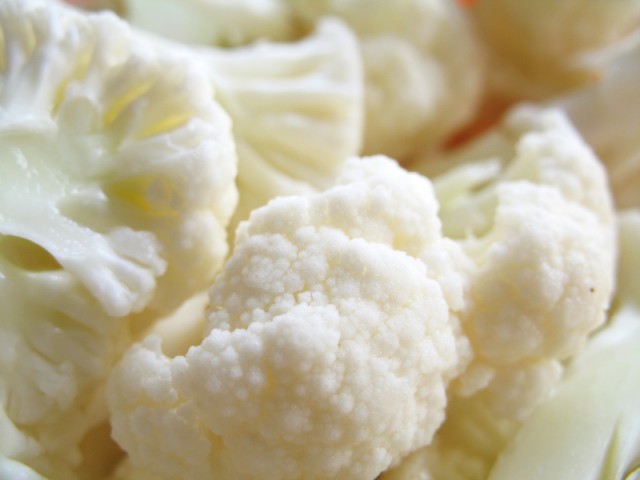 4. Baked Macaroni and Peas Recipe
Struggling to get your little ones to eat their veggies? If so, Oprah's recipe is a creative (and delicious) solution. Cauliflower is used as a clever cheese substitute, which pairs perfectly with noodles and peas.
Ingredients:
3 cups (about 12 ounces) pasta shells or macaroni noodles
1 cup fresh or frozen peas
1 medium head cauliflower, stem removed and broken into florets
3 tablespoons unsalted butter
3 tablespoons all-purpose flour
1 (13.5 ounce) can light coconut milk
2 teaspoons mace
2 teaspoons garlic powder
1 teaspoon ground white pepper
Grated fresh nutmeg (about 6 good scrapes)
Sprinkle of paprika and sprinkle of chili powder (optional)
Directions: Preheat the oven to 375 degrees Fahrenheit. Fill a medium pot with water and bring to a boil. Add the pasta and cook until slightly al dente, about 6 minutes or according to the package directions. Remove the pot from the heat. Using a slotted spoon, remove the noodles from the pot reserving the water in the pot, and run the noodles under cold water to stop the cooking process. Put the noodles in a bowl and then bring the same pot of water to a boil again. Dunk the peas in the pot for 1 to 2 minutes and immediately remove them, using the same method as for the noodles, and run them under cold water until they are cool to the touch.
Add them to the noodles. Pour out the water until you have just a few inches left in the pot. Place a metal steamer in the pot and make sure the water sits below the steamer. Place the cauliflower florets on the steamer. Cover with a lid and cook over medium heat until the cauliflower is soft enough to eat, 6 to 8 minutes. Remove the cauliflower from the heat and place half of it into a blender with ½ to ¾ cup warm water. Purée until smooth and set aside in a large bowl.
Then repeat with the remaining cauliflower. Now it's time to make the roux. Dry out your pot and place it on the stove over medium-low heat. Add the butter and once melted, slowly whisk in the flour. Keep whisking until all the flour is added and the mixture is bubbly smooth, 3 to 5 minutes. When the roux turns the color of caramel, add the coconut milk and continue whisking until it thickens, at least 5 minutes. Add the cauliflower purée, mace, garlic powder, and white pepper to the roux.
Whisk until everything is combined and the sauce is smooth, about 5 minutes more. Remove from the heat and add it to the noodle and pea mixture. Finally, pour the mac and peas mixture into an oven-proof 3 ½-quart casserole dish. Grate the nutmeg on top and sprinkle with paprika and chili powder, if using. Bake in the oven for 30 minutes, and just before you pull it out, turn the broiler to high to crisp the top layer of noodles, 2 to 3 minutes.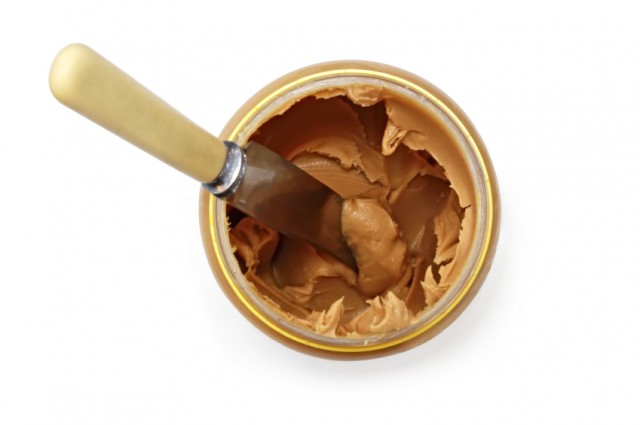 5. Frozen Chocolate-Peanut Butter-Banana Pops
Kids are always on the go, and as a result, they need snacks to keep them feeling satisfied throughout the day. If you're struggling with snack-time, the Dairy Council of California suggests this recipe for frozen chocolate-peanut butter-banana pops, which contain fruit and calcium. It's a perfect after school treat that all kids will appreciate.
Ingredients:
1 (8-ounce) container vanilla yogurt
1 ripe banana
2 tablespoons peanut butter
¼ cup mini chocolate chips
4 (5-ounce) paper cups
4 wooden popsicle-type sticks or skewers
Directions: In blender, whirl yogurt, banana, and peanut butter until smooth. Pour into bowl and stir in chocolate chips. Spoon into paper cups and insert sticks in the middle. If sticks will not stand up, partially freeze mixture and then insert sticks. Put cups into the freezer and freeze until solid. Peel off paper to eat.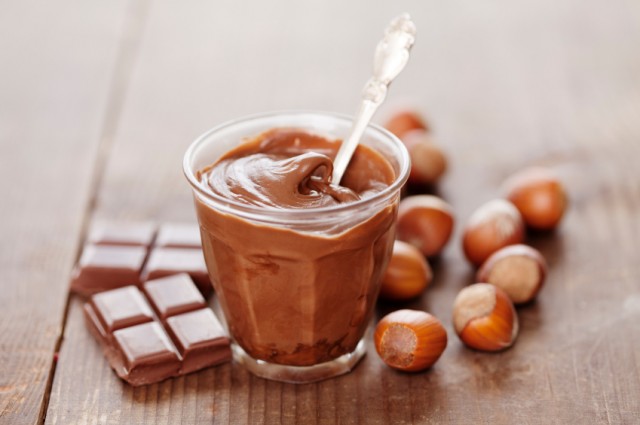 6. Nutella Waffle Sandwiches
It's important for your kids to eat a hearty morning meal. If you've got a picky eater who wants nothing to do with breakfast, try introducing them to About.com's recipe for Nutella waffle sandwiches. Feel free to use strawberries or sliced apples instead of raspberries in this high-fiber breakfast dish.
Ingredients:
4 frozen whole grain waffles
¼ cup chocolate hazelnut spread, such as Nutella
½ cup fresh raspberries
Directions: Toast waffles according to package directions. Spread Nutella on one side of each waffle. Top two of the waffles with fresh raspberries. Place the remaining waffles, Nutella side down, on top of the raspberries. Serve immediately.
7. Crispy Chicken Fingers With Ontario Apple Fries
No child will be able to resist Food.com's recipe. A perfect meal for lunch or supper, the whole family will enjoy the fresh roasted apple fries and cornflake-crusted chicken fingers. If your kids like to help make dinner, assign them the task of preparing the apple fries and rolling the chicken.
Ingredients:
2 cups apple cider
2 tablespoons butter
1 teaspoon coarse salt (optional)
4 apples, peeled, cored and cut into 8 wedges
1 tablespoon chopped fresh thyme
Crispy Chicken Fingers
1 cup crushed corn flakes (or crushed whole grain flakes)
½ teaspoon salt (optional)
2 tablespoons chopped fresh parsley
1 pound chicken breast, sliced into strips
2 tablespoons sweet chili sauce
Directions: In large saucepan over medium-high heat, boil cider until reduced to ⅓ cup, about 20 minutes. Remove from heat; whisk in butter and salt. Preheat oven to 400 degrees Fahrenheit. In bowl, toss apples with 2 tablespoon of the glaze and ½ tablespoon of thyme. Arrange in a single layer on a rimmed baking sheet. Set aside. In bowl combine corn flake crumbs, salt, and parsley. Set aside.
Dip chicken strips in sweet chili sauce and then coat with corn flakes. Arrange in a single layer on a greased baking sheet. Place chicken on the top third and the apples on the bottom third of the oven. Roast for 10 minutes. Turn chicken, drizzle apples with remaining glaze, and switch baking sheets so the apples are now on the top third of oven.
Continue to roast for 10 minutes and remove chicken from oven. Let chicken fingers cool while apples finish caramelizing, about 5 to 10 minutes more. Sprinkle apples with remaining thyme and additional salt if desired.
More from Life Cheat Sheet:
Want more great content like this? Sign up here to receive the best of Cheat Sheet delivered daily. No spam; just tailored content straight to your inbox.