7 Unforgettable Hiking Destinations in the U.S.
Hiking continues to be an enormously popular American pastime, perhaps because this hobby is as simple as putting one foot in front of the other. One of the greatest benefits of hiking is that it can be accomplished by people of any skill set or physical fitness level: Simply choose a trail according to its distance and level of difficulty, and be on your way. There are thousands of options for hikes throughout the United States, but several of these options remain unparalleled with regards to pristine natural beauty.
Check out any of these seven hiking destinations to experience the outside world in new and life-changing ways.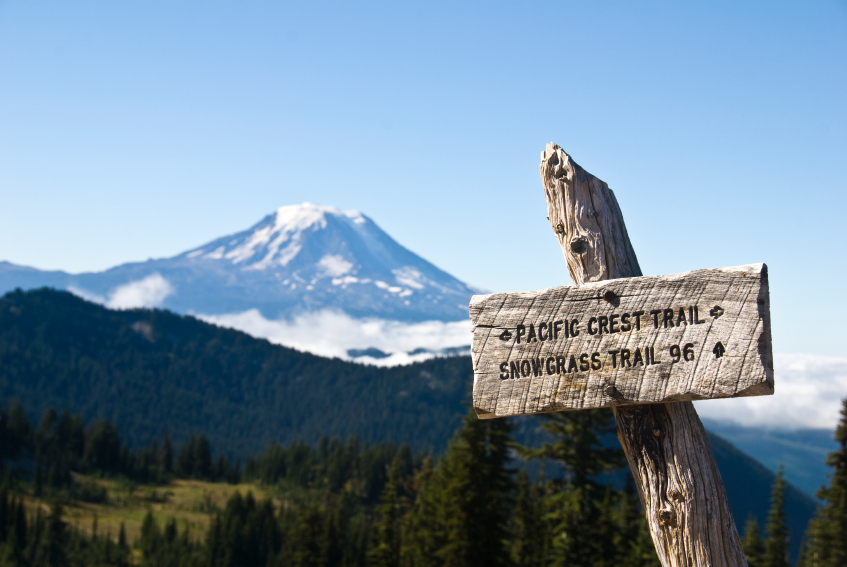 1. Pacific Crest Trail – California, Oregon, and Washington
The Pacific Crest Trail stretches 2,650 miles from Mexico to Canada by way of California, Oregon, and Washington – but you don't have to hike the whole thing to appreciate what makes it so amazing. Each leg of this trail offers unrivaled vistas of the West Coast landscape: deep wilderness, volcanic peaks, and expansive deserts are just a few of the sights a hiker will behold along it. Thousands of hikers and equestrians enjoy this trail annually, whether they travel just a mile or trek the whole thing.
The trail's website offers valuable resources for planning your trip; if you're looking to hike just a section of the trail, read up on it to see which areas might be of the most interest.
Yosemite National Park is another option for lovers of the California landscape. Check out the National Park Service's website for details on this sprawling, glacially carved landscape and the hikes surrounding it.
2. 100-Mile Wilderness – Appalachian Trail, Maine
The distance sounds daunting, but again, hikers can tailor this sort of adventure to their own interests and skill levels. The 100-Mile Wilderness is the final segment of the Appalachian Trail, a 2,180-mile-long footpath extending through 14 states. This particular portion of the trail highlights some of the greatest features of the eastern U.S. landscape: rushing rivers, lush maple forests, and pristine views of the backwoods of Maine, writes USA Today.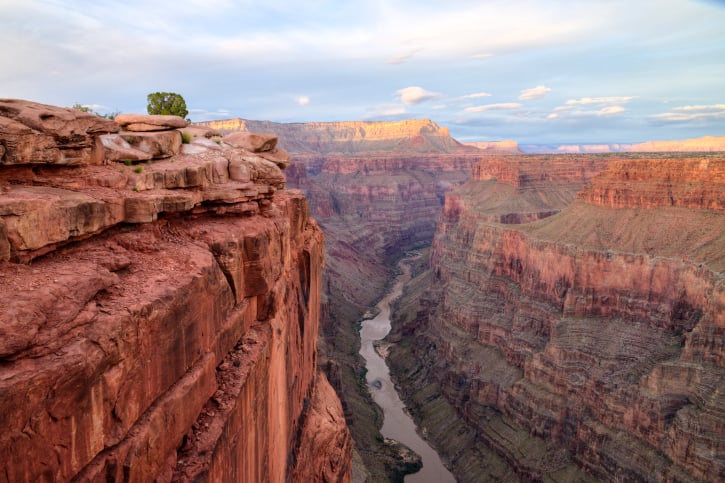 3. Grand Canyon National Park – Arizona
No list of incredible hikes would be complete without this, the mother of all magnificent U.S. landforms. The Grand Canyon is more than just a photo opportunity: It's a 277 river miles long, up to 18 miles wide, and a mile deep — hiking is perhaps the best way to appreciate that scale up close.
The National Park Service warns that the paths through the Canyon can be challenging, but that it can be accomplished by almost anyone with the determination and adequate provisions to face it. Although hikers are permitted to camp out in the Canyon with a permit, there are also plenty of options for day hikers to enjoy the incredible vistas offered by this site. Check out the National Park Service's Grand Canyon information page for details.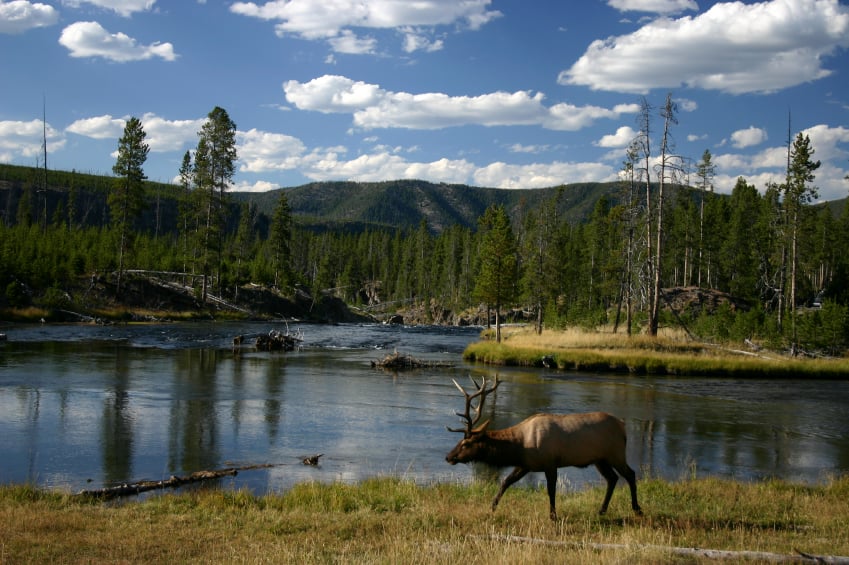 4. Yellowstone Park – Idaho, Montana, and Wyoming
As one of America's premier wilderness destinations, Yellowstone Park is an incredible sight to behold. With more than 2.2 million acres of land and over 900 miles of hiking trails, you will have no trouble finding the perfect scenic stretch to explore on foot. On almost any given stretch, hikers will enjoy the view of lakes, forests, and geysers, not to mention the incredibly diverse wildlife inhabiting these grounds. Keep an eye out for eagles, grizzlies, and more!
Overnight hikes require a permit, but day hikers are free to explore without one. Visit the Yellowstone website for hiking details and safety tips for your trip.
5. Volcanoes National Park – Hawaii
For a jaw-dropping change of pace, take a jaunt over to Hawaii and see some of the incredible island sights there, beginning with the volcanoes. Take several hours or days to view these incredible monuments to the geological origins of the earth. Volcanoes National Park has more than 150 miles of trails of varying levels of difficulty for your hiking pleasure. Overnight backcountry hikes require a permit; day hikes do not, but be sure to stock up on provisions before starting your trek.
To learn more about the trails at Volcanoes National Park, visit the National Park Service's website.
6. Zion National Park – Utah
With its gigantic and colorful sandstone cliffs, canyons, and peaks, Zion National Park is truly a sight to behold. The park has an astonishing assortment of flora and fauna along its 90-plus miles of trails. Hikers and backpackers can enjoy this beauty up close on any number of park trails, ranging in difficulty from quite easy to intense and strenuous cliffside walks. Check out the National Park Service website for more information on the available trails at Zion.
If you can't get enough of Utah's natural landscape, be sure to explore the trails at the impressive Arches National Park, near Moab.
7. Glacier National Park – Montana
Situated near the northern Montana border is Glacier National Park, which consists of a rugged, mountainous landscape dotted with pristine lakes and forestry. Extending over 1,583 square miles, the Park offers more than 700 miles of hiking trails for visitors who seek the unrivaled tranquility and solitude of the natural world. Visit the National Park Service website for a glimpse into the opportunities available to hikers at Glacier.
More from Life Cheat Sheet:
Want more great content like this? Sign up here to receive the best of Cheat Sheet delivered daily. No spam; just tailored content straight to your inbox.