7 Ways to Make Mouth-Watering Meals Using the World's Healthiest Foods
Superfoods' benefits are endless — they are packed with essential vitamins, nutrients, and antioxidants; can fight disease; help lower your cancer risk; boost your immune system; and can even increase your energy. These beloved, expert-approved foods are extraordinarily healthy, which is why you should be eating them everyday. To help you do this, we've compiled 7 nutritious meals that contain some of the healthiest foods in the world. Eating healthy has never tasted so good!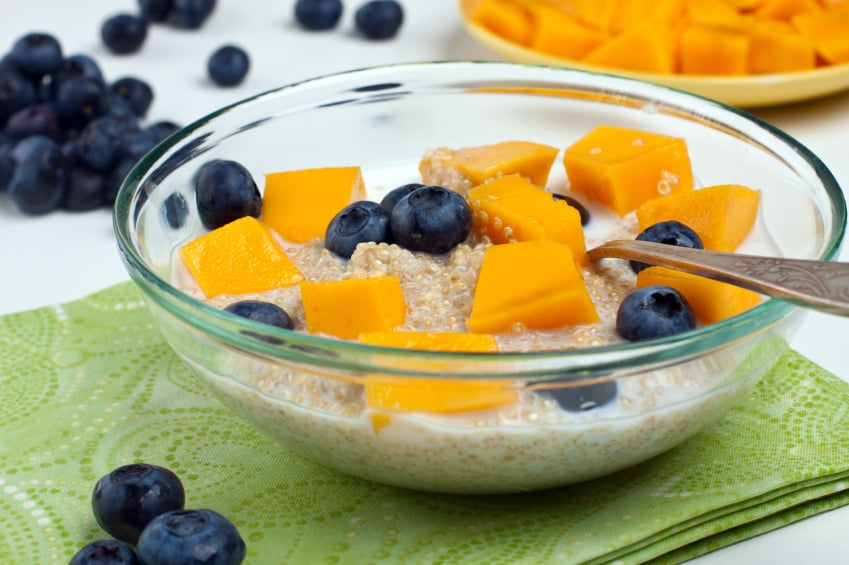 1. Coconut-Almond Breakfast Quinoa
The most important meal of the day should contain several superstar foods. Our Best Bites' recipe calls for three unbelievably healthy ingredients: coconut, almond, and quinoa. Rodale News labels coconut as one of the most nutritious foods in the world, noting that it is a good source of healthy fats and carbs. In addition, it may lower your risk of heart disease and helps your immune system fight bacterial and viral infections.
Ingredients:
½ cup quinoa, rinsed well and drained
1 cup light coconut milk
2 teaspoons brown sugar
¼ teaspoon almond extract
For serving: fresh fruit, toasted coconut, additional coconut milk, honey or agave syrup, additional brown sugar
Directions: Place rinsed and drained quinoa, coconut milk, brown sugar, and almond extract in a medium-sized pot. Stir ingredients and bring to a boil. Reduce heat to a low simmer and cover pot. Stir a few times during cooking. If mixture seems to be boiling out, crack the lid to release steam; otherwise, keep covered.
Cook for 10 to 15 minutes, until liquid is absorbed. In the last few minutes of cooking, feel free to add a little more liquid until desired consistency is reached. Divide quinoa into bowls and top with fresh fruit, toasted coconut, and a splash of additional coconut milk.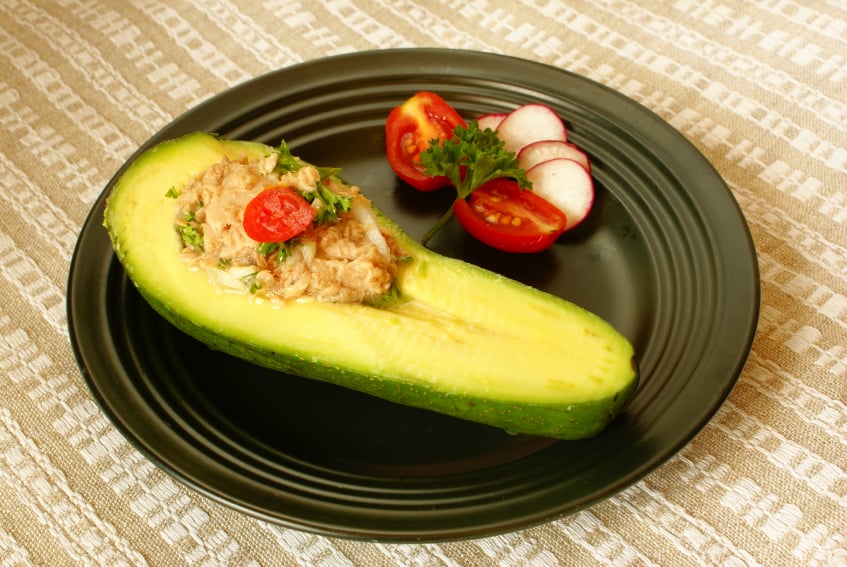 2. Stuffed Avocados
According to Livestrong, avocados support the health of your nervous system, protect you from heart disease, and are a good sources of vitamins K and B-9, which benefit your blood cells. For a superfood-packed lunch, prepare Eating Well's Stuffed Avocados, which pair perfectly with Good Housekeeping's Healthy Tuna Salad.
Ingredients:
2 medium avocados, halved and pits removed
1 cup prepared seafood, tuna, or chicken salad
Directions: Top each avocado half with ¼ cup of the salad.
3. Kale, Lemon, and Cilantro Sandwich
Preparing Cooking Channel's Kale, Lemon, and Cilantro Sandwich is a great way to slip superfoods into your midday meal. My Recipes notes that kale's vitamins and minerals boost your immunity, aid in cancer prevention, and serve as anti-inflammatory agents.
Ingredients:
1 bunch kale, rinsed and drained
4 slices whole-grain bread
Homemade hummus
4 green onions
½ bunch fresh cilantro or parsley, rinsed, leaves picked and chopped
1 lemon with skin on, sliced very thinly into rounds
Zest and juice of 1 lemon
Directions: Tear kale leaves away from thick stem. Discard stem and chop leaves into bite-size pieces. Toast bread until brown and crispy, about 3 minutes. Put kale in a pot filled with about 4 inches of water. Bring to a boil, cover, and cook for 2 to 3 minutes, until kale is tender. Check frequently. Spread the toast with a thick layer of hummus.
Then sprinkle on the green onions, pile cilantro on top, and place a few very thin slices of lemons on the cilantro. When the kale is tender, drain well. Shake the strainer so all the water is gone, then sprinkle the kale in the strainer with lemon zest and the juice from the remaining lemons. Place a large handful of lemon kale on top of each piece sandwich ½ and top with remaining toast slices.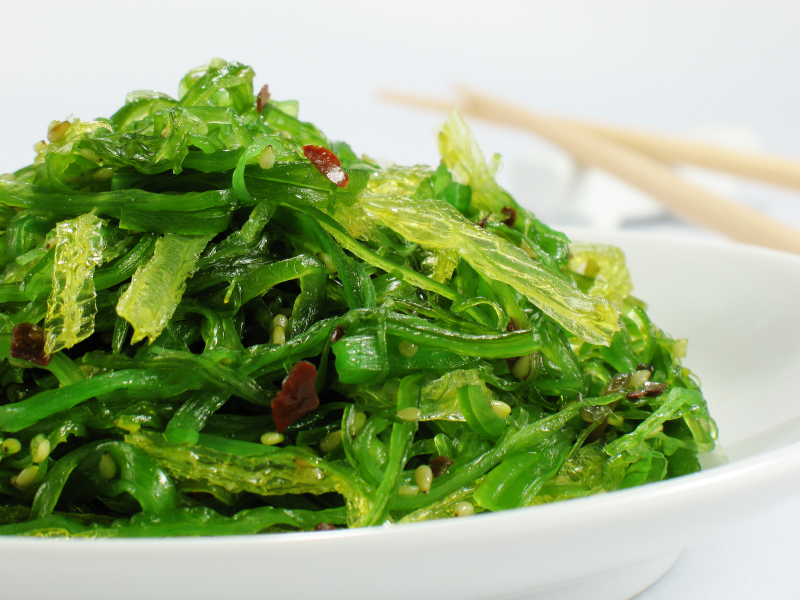 4. Spicy Seaweed Salad With Brown Rice and Salmon
It's time to start working seaweed into your daily diet! Greatist notes that seaweed contains antioxidants, calcium, and vitamins A and C. In addition, it is a great source of iodine, which plays a key role in your thyroid health. If you'd like to start reaping this superfood's benefits, we recommend making Whole Foods Market's Spicy Seaweed Salad With Brown Rice and Salmon. The recipe yields 4 to 6 servings.
Ingredients:
1 cup brown rice
1½ ounces mixed dried seaweed, such as wakame, arame, or dulse
3 tablespoons unseasoned rice vinegar
2 tablespoons low-sodium soy sauce
1½ tablespoons agave nectar
2 teaspoons toasted sesame oil
1½ teaspoons chili-garlic paste
1 bunch green onions, thinly sliced
2 teaspoons expeller-pressed canola oil
4 (6-ounce) pieces salmon fillet
⅛ teaspoon fine sea salt
Directions: Put rice and 2 cups water in a small pot and bring to a boil over medium-high heat. Reduce heat to medium-low, cover pot, and simmer until liquid is completely absorbed and rice is just tender, about 40 minutes. Set covered pot aside off heat for 10 minutes, then uncover and fluff rice with a fork.
Meanwhile, place seaweed in a large bowl and fill the bowl with cold water. Soak until the seaweed is tender, 10 to 15 minutes depending on varieties. Drain well, pressing down on the seaweed to remove excess liquid. Pat dry with paper towels. In a large bowl, whisk together vinegar, soy sauce, agave, sesame oil, and chili-garlic paste. Add seaweed and toss well.
Cover and refrigerate for at least 10 minutes to allow flavors to blend. Sprinkle with green onions. Heat oil in a large skillet over medium-high heat. Sprinkle salmon with salt and cook, turning once, until browned and just barely pink in center, about 8 minutes. Serve with rice and seaweed salad.
5. Spinach and Mushroom Stir Fry
Mushrooms are a great source of iron, selenium, potassium, phosphorus, riboflavin, pantothenic acid, copper, and zinc, which can boost your immunity and help prevent disease, according to Wise Geek. Not only are mushrooms chock-full of health benefits, but they also taste wonderful in Food.com's Spinach and Mushroom Stir Fry, a zesty dinner dish that is packed with unique flavors.
Ingredients:
2 tablespoons peanut oil
2 garlic cloves, minced
1 teaspoon ginger, minced
¼ teaspoon red pepper flakes
1 red bell pepper, cut into 1-inch triangles
2 ounces shiitake mushrooms
10 ounces fresh spinach, washed, stemmed, and coarsely chopped
1 teaspoon fish sauce
Directions: Heat oil in wok or large skillet over high heat. Add garlic, ginger, and red pepper flakes; stir fry 30 seconds. Add bell pepper and mushrooms; stir fry 2 minutes. Add spinach and fish sauce; stir fry 2 minutes or until spinach is wilted.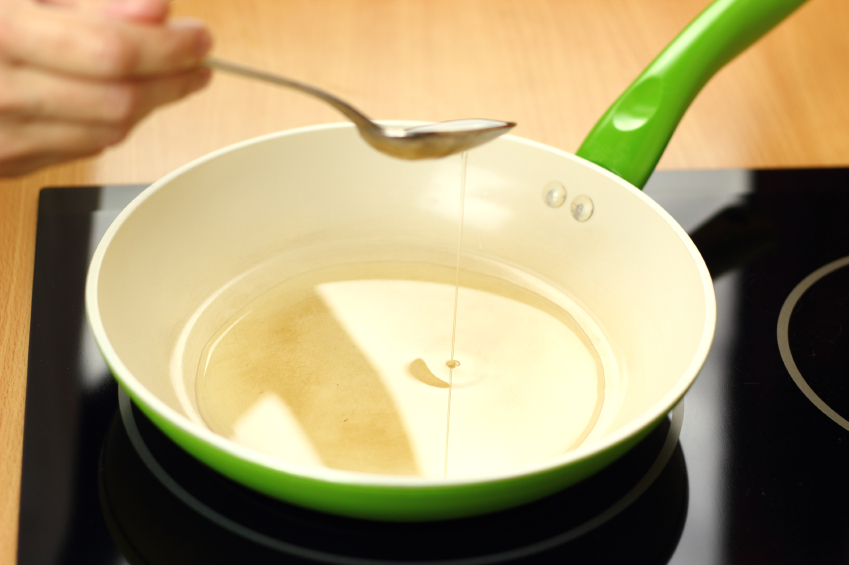 6. Healthy Whole Wheat Pasta With Pear, Almond, and Feta
The Luxe Life's Healthy Whole Wheat Pasta With Pear, Almond and Feta is a filling dinner dish that will provide you with essential vitamins, minerals, and antioxidants. Care2 commends almonds for its many health benefits, explaining that eating the nutritious nut reduces your risk of heart attack, lowers bad cholesterol, helps build strong bones and teeth, and aids in weight loss.
Ingredients:
8 ounces whole-wheat bow tie pasta
1 bunch fresh spinach, about 2 cups
2 tablespoons extra-virgin olive oil
2 cloves garlic, sliced
½ cup sliced sun-dried tomatoes
½ cup crumbled feta
1 large pear, sliced and cubed
¼ cup almonds
Pinch of red pepper flakes (optional)
Salt and pepper, to taste
Directions: Cook pasta according to instructions on package. In the meantime, heat olive oil in a skillet over medium heat. Add garlic and cook for about 2 minutes, until fragrant. Stir in pears, almonds, and red pepper flakes and cook for about 3 minutes. Stir in sun-dried tomatoes and spinach, let spinach wilt for 1 more minute. Stir in drained pasta and mix well. Season with salt and pepper. Remove from heat and serve with crumbled feta.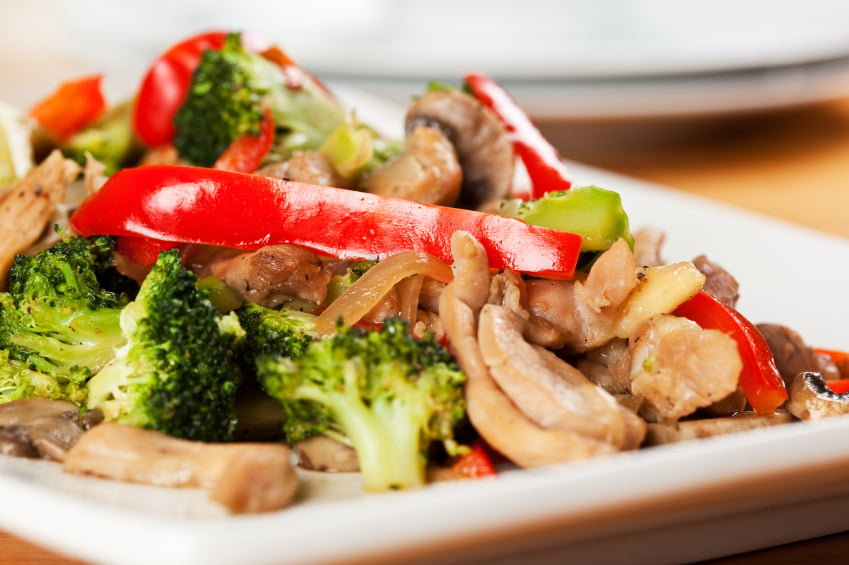 7. Lemon Chicken and Broccoli
Fitness lists chicken and broccoli as two of the healthiest foods in the world, explaining that just one lemon has more than 100% of your daily intake of vitamin C. In addition, Fitness writes that one medium stalk of broccoli contains more than 100% of your daily vitamin K requirement and almost 200% of your recommended daily intake of vitamin C. By preparing Simple Dish's Lemon Chicken and Broccoli, you can absorb both superfoods' nutrients in one satisfying supper.
Ingredients:
3 pounds assorted chicken pieces (breasts, wings, legs, and thighs)
2 tablespoons olive oil
1 red onion, diced
2 cloves garlic, minced
2 tablespoons low-sodium chicken stock
¼ cup fresh lemon juice
1 tablespoon fresh lemon zest
3 cups broccoli florets
2 medium red peppers
Directions: Place a large skillet on the stove and turn the heat to medium high. Place your chosen assortment of chicken pieces out in front of you on a clean, flat surface. Then, using a pastry brush, brush the olive oil evenly all over each piece of chicken. Once the pan is thoroughly heated, arrange the chicken in an even layer inside of it. Cook just until the chick is evenly browned on all side. Then, remove each of the chicken pieces to a clean plate and set to the side.
Meanwhile, turn the heat on the stove down to medium and add the diced red onion to the pan. Cook for about 5 minutes, or until the onion begins to get tender. Add the minced garlic to the pan and cook for an additional minute. Add the low-sodium chicken stock and fresh lemon juice to the skillet. Stir to combine all of the ingredients, and then reintroduce the chicken pieces to a pan in a single layer.
Place a lid over top of the skillet and cook for about 20 minutes, or until the internal temperature of the chicken reaches 165 degrees Fahrenheit. Remove the chicken from the pan to a serving platter to rest. Add the fresh lemon zest and the broccoli florets to the skillet. Stir to coat the broccoli and combine the ingredients, and then place the lid back on the pan. Cook until the broccoli is tender but still slightly crisp. Remove the pan from the heat and pour over top of the chick. Serve immediately.
More from Life Cheat Sheet:
Want more great content like this? Sign up here to receive the best of Cheat Sheet delivered daily. No spam; just tailored content straight to your inbox.