7 Ways to Whip Up a Post-Thankgiving Brunch Using Holiday Leftovers
There's a good chance that when the day after Thanksgiving arrives, you'll be staring at a fridge filled with leftover mashed potatoes, turkey, stuffing, and sauces. Luckily, you don't need to resign yourself to a week's worth of turkey sandwiches. Instead, you can use your extra food to whip up a delicious post-Thanksgiving brunch that utilizes your lovely holiday leftovers. From Turkey with Cornbread Stuffing Waffles to Thanks Benedict on Stuffing Cakes with Sage Hollandaise, these 7 recipes will put all of your stunning holiday scraps to good use.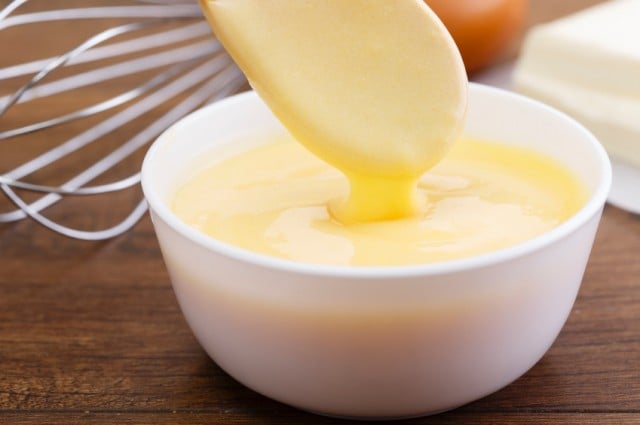 1. Thanks Benedict on Stuffing Cakes with Sage Hollandaise
Thanks to Food Network, brunch has never tasted better. You'll be thankful you have leftover stuffing to use for these flavorful cakes, which are covered in a rich and creamy hollandaise sauce. It yields 6 servings.
Ingredients:
Hollandaise:
½ cup (1 stick) butter
3 egg yolks
1 tablespoon freshly chopped sage
1½ teaspoons lemon juice
¼ teaspoon salt
¼ teaspoon freshly ground black pepper
Stuffing Cakes:
2 cups leftover stuffing
2 eggs
½ cup Italian breadcrumbs
2 tablespoons olive oil
12 thin slices pancetta
1 tablespoon fresh lemon juice
1 tablespoon kosher salt
6 eggs, at room temperature
Directions: For the hollandaise, melt the butter in a small saucepan over medium-high heat or in the microwave. Combine the yolks, sage, lemon juice, salt, and pepper in a food processor or blender and pulse to incorporate. Carefully drizzle the hot butter into the processor and keep blending until the sauce is thick and creamy. Pour the sauce into a small bowl and set aside. For the stuffing cakes, place the stuffing in a large bowl, breaking up any large clumps. Add the eggs and breadcrumbs and stir to combine, making sure all of the stuffing is evenly coated with the eggs.
Scoop ⅓ cup of the stuffing into your hands and shape into a patty, about 3 inches wide and ½-inch thick. Repeat to make 6 stuffing cakes. Heat the oil in a medium skillet over medium-high heat and cook the cakes, two at a time until golden brown, 2 to 3 minutes per side. Transfer to a paper-towel-lined plate and repeat with the remaining cakes. Loosely cover with foil to keep the cakes warm. Place a large nonstick skillet over medium-high heat and cook the pancetta until browned and crispy, about 4 minutes on each side. Transfer to a paper-towel-lined plate.
To assemble, fill a small saucepan with 3 inches of water, and add the lemon juice and salt. Bring the water to a simmer over medium heat. Crack an egg into a small heatproof bowl and use the bowl to slowly slide the egg into the water. Use a wooden spoon to carefully stir the water around the egg. Cook the egg until the white has set and the yolk is still soft, 2 to 2½ minutes. Remove the egg from the water with a slotted spoon and drain it on a paper-towel-lined plate. Repeat with the remaining eggs. To serve, place one stuffing cake on a plate. Top with 2 slices of pancetta, a poached egg, and a generous drizzle of hollandaise sauce.
2. Turkey Holiday Hash
Stuffing, gravy, and turkey, along with a few fresh ingredients, work wonderfully together to create this Turkey Holiday Hash. We suggest taking Boulder Locavore's brunch dish a step farther by serving it on top of your leftover mashed potatoes or with a fried egg. The recipe, which was adapted from Bradley Ogden's Breakfast, Lunch & Dinner, yields 4 to 6 servings.
Ingredients:
1 tablespoon unsalted butter
½ cup yellow onion, chopped
2 large garlic cloves, minced or pressed through a garlic press
½ cup red pepper, finely chopped
3 cups cold cooked turkey, chopped
1 cup cold dressing/stuffing
1 teaspoon kosher salt
½ teaspoon black pepper, ground
½ cup sliced almonds
⅔ cup gravy or heavy whipping cream
Garnish: chopped Italian parsley
Directions: In a large, heavy skillet over medium-high heat, place sliced almonds. Stir constantly until the almonds begin to turn light golden brown; 2 to 3 minutes. Remove and set aside. Melt butter in the same skillet over medium heat. Add onions, garlic, and red pepper to the skilled and sauté, stirring constantly until the onions begin to become translucent. Add the turkey, dressing, salt, and pepper; stir to mix well. Cook over medium heat, stirring occasionally, until heated through; about 5 minutes.
Add the gravy/cream and almonds to the skillet. Cook until the liquid is absorbed, stirring frequently, scraping the bottom of the skillet to incorporate the browned butter into the mixture. Allow mixture to sit a few minutes in between stirring to develop a light golden crust. Hash should still be moist when done; about 5 to 10 minutes. Garnish with chopped Italian parsley and serve immediately.
3. Thanksgiving Leftovers Brunch Casserole
There's no need to let your leftover sweet potatoes, stuffing, and turkey go to waste. Instead, prepare Teaspoon of Spice's Thanksgiving Leftovers Brunch Casserole, a stunningly simple dish that your family will devour. It yields 6 to 8 servings.
Ingredients:
4 eggs
1 cup milk
½ to 1 cup mashed sweet potatoes
Freshly ground black pepper
2 to 3 cups stuffing
1 cup corn
½ to 1 cup cubed cooked turkey
½ cup shredded white cheddar cheese
Directions: Preheated oven to 375 degrees Fahrenheit. In a large bowl, whisk together eggs, milk, mashed sweet potatoes, and black pepper. Add stuffing and mix gently to coat. Add corn and turkey. Pour into greased 2-quart casserole dish. Cover and let refrigerate over night; or if baking immediately, let set 10 minutes for bread to soak up egg mixture. Bake uncovered for 45 minutes or until eggs are nearly set. Remove from oven and sprinkle cheese on top and let bake for 5 additional minutes.
4. Leftover Cranberry Sauce Muffins
Kitchen Treaty's Leftover Cranberry Sauce Muffins are tart and tangy and work wonderfully as a sweet side to a main brunch dish. This recipe also only takes 15 minutes of prep time, ensuring you don't have to spend too much time in the kitchen the day after Thanksgiving. It yields 12 muffins.
Ingredients:
1½ cups all-purpose flour
1 cup plus 3 tablespoons rolled oats
½ cup brown sugar
1 tablespoon baking powder
½ teaspoon baking soda
½ teaspoon salt
½ teaspoon cinnamon
1½ cups leftover cranberry sauce
½ cup milk
⅓ cup vegetable oil
1 egg
Directions: Preheat oven to 400 degrees Fahrenheit. Grease a 12-cup standard-size muffin tin or add liners. In a large bowl, whisk together the flour, 1 cup oats, brown sugar, baking powder, baking soda, and cinnamon. In a medium bowl, whisk together the cranberry sauce, milk, vegetable oil, and egg. Pour the wet ingredients into the dry ingredients and stir just until blended.
Divide the batter between the 12 muffin cups, about ¾ to all the way full. Sprinkle with the 3 tablespoons oats. Bake for 20 minutes or until tops spring back when you touch them and a toothpick inserted into the middle comes out dry. Let cool for about 5 minutes. Serve.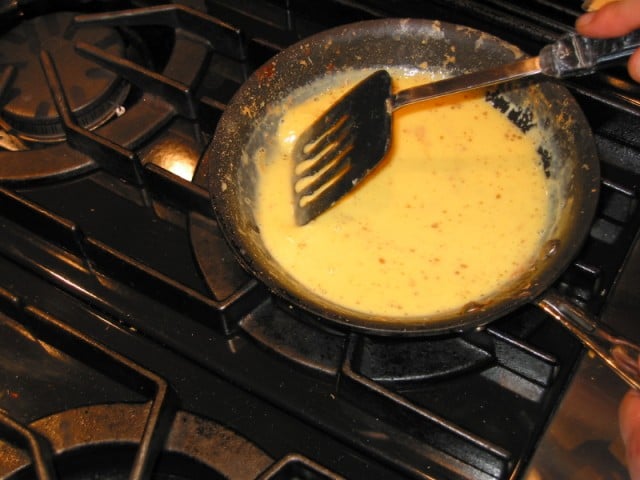 5. Turkey and Mashed Potato Frittata
You can relive your fabulous Thanksgiving feast over again in the form of a frittata. Mr. Breakfast's recipe calls for turkey, mashed potatoes, a few veggies, eggs, and cheese, creating a hearty dish that's bursting with warm and zesty flavors.
Ingredients:
3 large eggs
6 tablespoons mashed potatoes
1 cup cooked turkey meat, diced
⅔ cup cooked vegetables, chopped
½ cup of your favorite cheese, grated
Directions: Heat a small amount of olive oil in a large skillet slightly above medium heat. In a medium bowl, whisk together the egg and potatoes. Pour this evenly into the skillet. When the eggs are nearly half set, toss the turkey and veggies on top evenly. Cover and simmer until the egg is fully set. Sprinkle cheese on top and then cook one more minute until the cheese melts. Remove from heat and let it set for about one minute, so when you cut it the cheese sticks to the egg more. Cut in wedges to serve.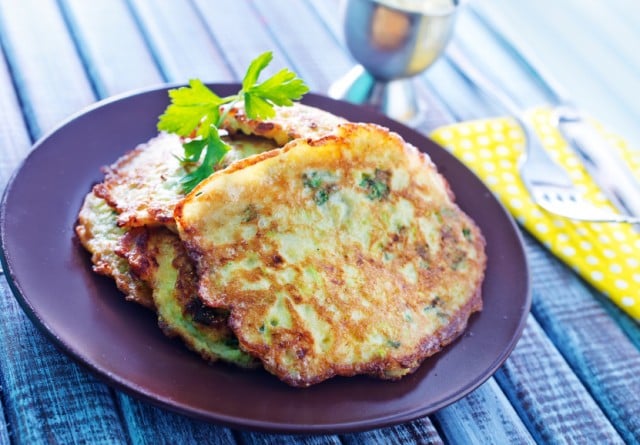 6. Cheesy Leftover Mashed Potato Pancakes
Just a Taste delivers a savory brunch dish that puts your leftover potatoes to good use. You'll love biting into these hot and crispy potato pancakes, which pair perfectly with tangy sour cream. The recipe yields about 12 servings.
Ingredients:
3 cups chilled leftover mashed potatoes
⅔ cup shredded cheddar cheese
2 tablespoons chopped scallions, green and white parts
1 egg, lightly beaten
3 tablespoons plus ½ cup all-purpose flour
Vegetable oil, for pan-frying
Sour cream, for serving
Directions: In a large bowl, stir together the mashed potatoes, cheese, scallions, egg, and 3 tablespoons flour until combined. Using your hands, divide the mixture into 12 portions. Roll each portion into a compact ball then flatten it into a pancake about ½-inch thick. Place the remaining ½ cup of flour in a shallow dish and carefully dredge each pancake in the flour.
Heat 3 to 4 tablespoons of vegetable oil in a large sauté pan over medium heat. Fry the pancakes, in batches, until they're golden brown and crispy on both sides, 3 to 4 minutes. Add more oil to the pan as needed between batches. Transfer the pancakes to a paper towel-lined plate and immediately sprinkle them with salt. Serve the potato pancakes topped with sour cream and garnished with additional chopped scallions.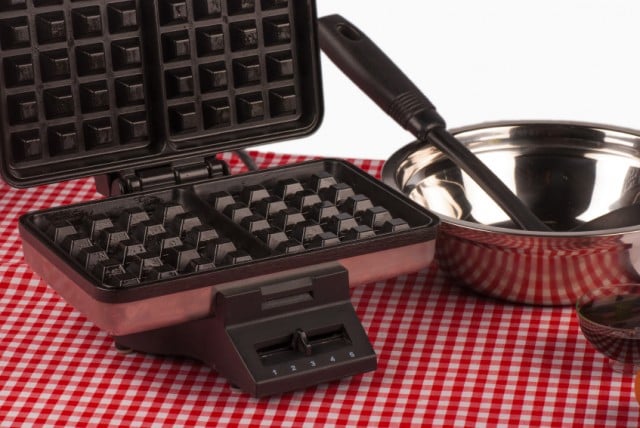 7. Turkey with Cornbread-Stuffing Waffles
Carnal Dish's wonderful waffles will use up your extra stuffing, turkey, cranberry sauce, and gravy. Feel free to throw in any additional leftovers you may have — the more the merrier!
Ingredients:
Leftover stuffing
Non-stick cooking spray
Leftover turkey, sliced
Cranberry sauce
Gravy
Directions: Get your waffle iron nice and hot. When it's heated, spray it with vegetable spray and place a desired amount of stuffing into the iron. You may need to press it down with your fingers so that it's evenly spread. Close the waffle iron and let the waffle warm through and crisp up, about 3 to 6 minutes, depending on your preferences. Top with juicy turkey, gravy, cranberry sauce, or mashed potatoes. Serve and enjoy.
More from Life Cheat Sheet: