8 American Cities Foodies Must Put on Their Travel Lists
One of the best perks of traveling is sampling delicious foods you might not otherwise experience. More and more vacationers are choosing to follow their taste buds around the country in hopes of eating some of the unique and delectable foods the U.S. has to offer. Ready to plan your next vacation around a city that is sure to satisfy your stomach? Here's a look at eight American cities offering the best food choices around.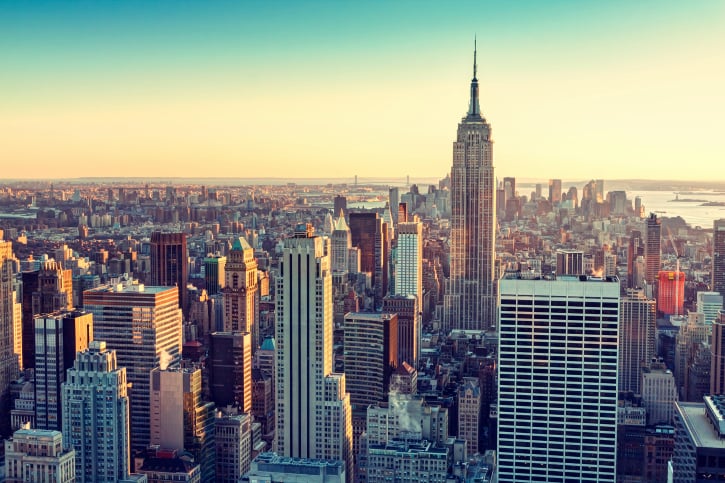 1. New York
A great selection of food awaits you in the Big Apple. U.S. News & World Report writes that travelers can enjoy everything from upscale dining establishments to local pizzerias that have been around for ages. The city is also known for its food trucks, which offer everything from Greek food to Mexican to pupusas, which are pancake-like corn tortillas stuffed with shredded pork, chicken, loroco flower, sweet plantains, and zucchini, reports USA Today.
If food trucks aren't your thing, you can choose from a wide selection of great ethnic restaurants that are scattered throughout the various neighborhoods. Looking for a few suggestions? U.S. News & World Report recommends Momofuku, which serves chef David Chang's modern Korean food, and Eleven Madison Park, known for its eclectic and delicious menu.
2. New Orleans
"It's food and drink and excess and nowhere else in the U.S. is hedonism as sanctioned as it is in New Orleans. There's no puritanical 'Don't eat that, don't drink that,'" Christine Muhlke, executive editor of Bon Appetit, told USA Today.
There are some classic favorites, such as Galatoire's, which was founded in 1905 by Jean Galatoire, who brought recipes and traditions with him from the small village of Pardies, France. However, part of what makes New Orleans a diner's dream is its never-ending cycle of new restaurants, such as Bacchanal Fine Wine and Spirits, a retail shop-turned-backyard drinking party-turned-restaurant, says USA Today.
While you're there, make sure to explore restaurants in some of  New Orleans' neighborhoods, including Bywater and the Warehouse District.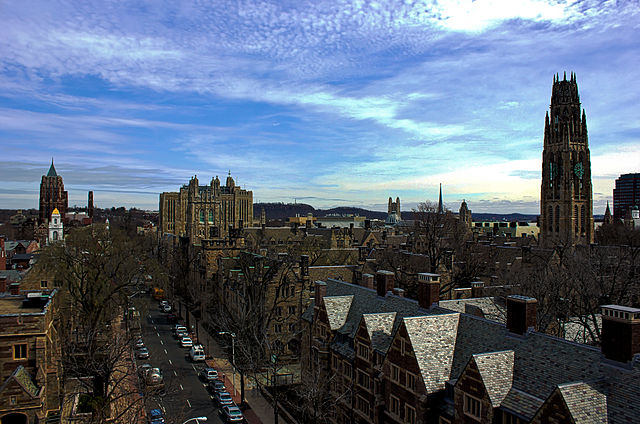 3. New Haven, Connecticut
From falafels to soul food, New Haven's got you covered. The nice thing about New Haven's restaurants is that many neighborhood bistros and cafes choose to get their ingredients from nearby farms, ensuring the products are fresh.
Livability recommends visiting one of New Haven's oldest and most loved establishments, Louis' Lunch, which boasts that it's the birthplace of the hamburger sandwich. There's nothing too complicated about its menu, but it certainly works. Picture yourself dining on mouthwatering beef served with potato salad and homemade pie. Is your stomach growling yet?
There's also Claire's Corner Copia, a vegetarian establishment offering everything from Mexican to Italian to Mediterranean, in addition to sandwiches, veggie burgers, and dazzling desserts, all of which are made handmade from local ingredients, per Livability.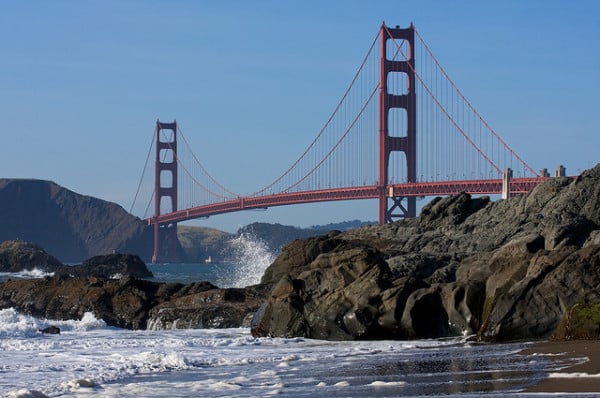 4. San Francisco
This city has certainly earned its reputation for offering the best when it comes to food. What's San Francisco's secret? Many restaurants insist on using high-quality, fresh ingredients. A must-try is Saison: it offers one multi-course menu nightly. The name is French for "season," which represents its commitment to constant change, evolution, and honoring the very best of each season. Fun fact: This establishment comes from humble beginnings – it started out as a pop-up!
Conde Nast Traveler suggests stopping by Pizzeria Delfina for lunch; the restaurant serves rustic, farm-to-table dining. "Start with young fried favas or Sonoma-derived duck conserva with giardiniera, and don't miss the housemade fennel sausage pie, which comes out perfectly charred and bubbly," the publication says.
If you're hoping to experience some of the best pie you'll ever have, stop by Mission Pie for a slice of heaven. USA Today reports that the city's pastry scene offers some of the best breads and baking in the country. Stop by Tartine to pick up a loaf of bread, or visit B Patisserie and 20th Century Cafe to experience some pastry delights.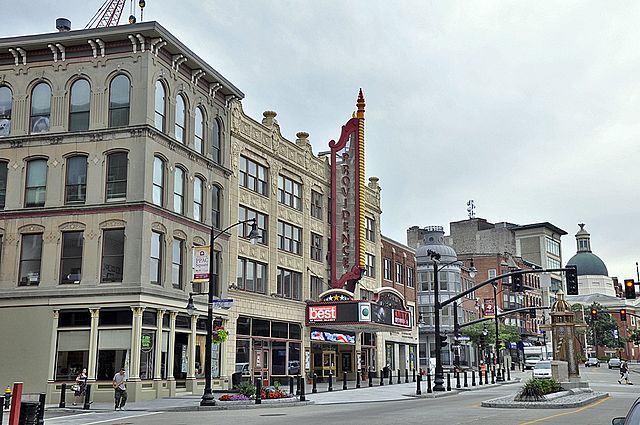 5. Providence, Rhode Island
"Providence's national reputation as a culinary powerhouse is a cornerstone of our marketing efforts," said Providence Warwick Convention & Visitors Bureau President and CEO Martha Sheridan. "The depth and breadth of our culinary offerings is phenomenal and we are fortunate to have so many talented people in our city."
So what can you expect? New York Magazine suggests enjoying some fresh seafood (it comes direct from local fishermen) at Chez Pascal or Nick's on Broadway. Also, keep an eye out for hole-in-the-wall cafes and burger and pizza joints – Travel + Leisure says it's all guaranteed to be delicious.
6. Charleston, South Carolina
Expect more than just standard Southern food when in Charleston. Conde Nast Traveler recommends trying The Ordinary (it's anything but ordinary!), where local oysters are shucked inside a former bank vault, or Xiao Bao Biscuit, where exquisite Asian recipes await.
Two Boroughs Larder focuses on local ingredients and is enhanced with global flavors, per Bon Appetit. Best known for its brunch or a nice, long lunch, you can get great dishes such as fried quail with berbere spice, as well as roasted okra with curry and onion soubise, in addition to the ramen-inspired Bowl-a-Noodle with pork confit and a soft-boiled egg.
Looking for a great brunch place? The Glass Onion is well known for its Bloody Mary, and it serves mouthwatering dishes such as shrimp and grits, as well as pork country sausage with pimiento cheese and garlic bread.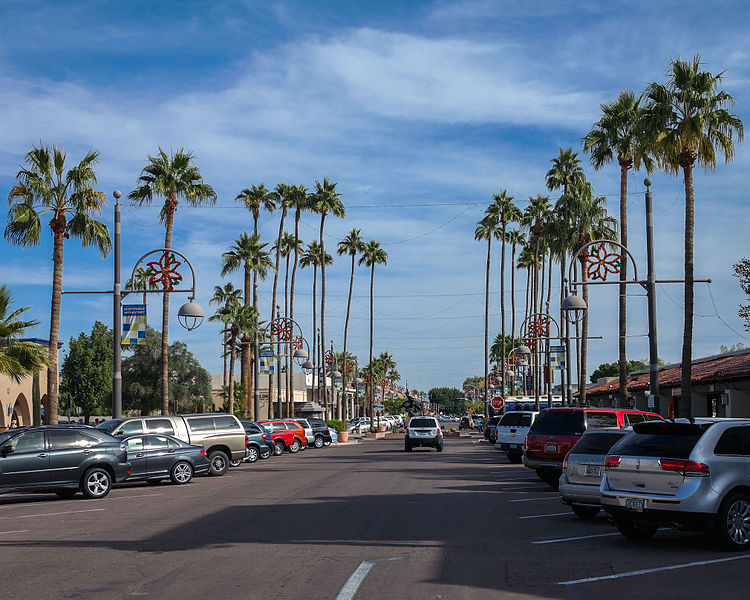 7. Scottsdale, Arizona
There's more to Scottsdale than a dry desert climate. In fact, visiting one of its great restaurants is a perfect excuse to stay out of the sun. There's a wide variety of restaurant options in Scottsdale, including plenty of great ethnic cuisine. Livability writes that The Mission is popular, serving Latin cuisine in a sophisticated yet relaxing atmosphere. You can pair menu items such as chicken anticuchos, malbec-braised short ribs, and chorizo porchetta with some of the restaurant's top-shelf tequila.
Or if you're in the mood for some good ol' comfort food, stop by Citizen Public House. It offers a contemporary spin on typical dishes like veal meatloaf, roasted buttermilk chicken, and beef belly BLTs, per Livability.

8. Louisville, Kentucky
"Louisville may be a recent discovery on the national scene, but it has been a regional hot spot as far back as the Civil War days, when locally famous joints like Mazzoni's would rush fresh oysters North from the Gulf in boxcars filled with ice on the old Louisville & Nashville Railroad. Some mistake us for 'Southern' because of the influence of the Appalachian diaspora here and migration from rural farms, but Louisville is actually an urban industrial city first populated by German, Irish, and Italian immigrants from the Northeast (akin to Cincinnati, St. Louis, and Milwaukee)," said Robin Garr, editor of Louisville Hot Bytes.
Where should you head first? If the mood strikes you, stop by Baileys' Chocolate Bar, where truffles are served individually on plates and the chocolate martinis are as smooth as milkshakes, according to the Travel Channel. The city is also known for serving great beer and scrumptious pork BBQ, so be sure to keep an eye out for restaurants selling either (or both).
Farmhaus Restaurant should also make your list of places to stop. Its bacon-wrapped meatloaf and roast turkey with chive spaetzle are just a few of the dishes you can expect to sample.
More From Wall St. Cheat Sheet:
Want more great content like this? Sign up here to receive the best of Cheat Sheet delivered daily. No spam; just tailored content straight to your inbox.