8 Places to Visit for the Ultimate Beach Day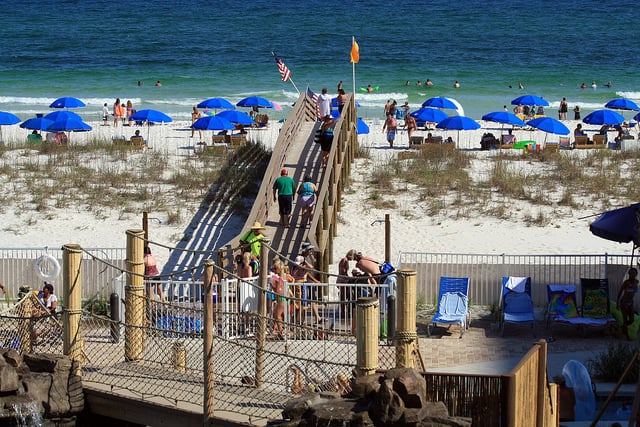 A day at the beach is a great way to spend your summer days. The sun, sand, and water make for a peaceful place to tan, swim, and relax. But sometimes you want a little bit more out of your beach — you want food, entertainment, and a little bit of shopping. Luckily, there are several beaches throughout the world that have managed to differentiate themselves from the rest by offering more than just sun and sand. So, when the mood strikes you, here's a list of eight beaches that will offer you more than just a nice place to lay.
1. Pensacola Beach, Florida
The Portofino Boardwalk on Pensacola Beach in Florida offers its guests food, entertainment, and plenty of places to party. "From Hemingway's on one end to Alvin's Island on the other, the boardwalk offers a bevy of restaurants, boutiques, and bars in between. Annual festivals are a mainstay, and no matter if it's the middle of summer or the weather is cooling down, there's always something to do," per the Pensacola News Journal.
Pensacola Beach, which is open 24 hours a day, also offers a great observation deck along with fishing opportunities for those hoping to catch their dinner. Whether you're hoping to rent a charter boat or go on a scuba diving adventure, Pensacola has it. The beach even has an Eco Trail with 29 signs that include insight into the plants and animal life in the area, including sea grass and dolphins. Also, whether it's live music, star gazing, or an air show, there are typically events that provide great entertainment.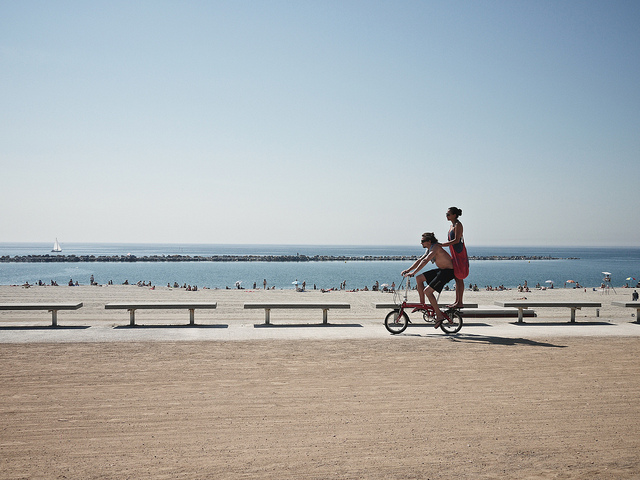 2. Barceloneta, Spain
Beach huts, water sports, and plenty of restaurants await you at Barcelona's Barceloneta Beach. This three-quarter-mile-long beach "has its own charms, as you'll see when you stroll along this walkway lined with palm trees and outdoor cafés behind the beach. Walk to the far northeast end, where you can't miss Peix, a nearly 200-foot-long abstract golden fish sculpture by Frank Gehry," according to Travel + Leisure. So, grab a seaside table overlooking the water and sand, order a tropical drink, and enjoy the view of the Mediterranean.
Travel + Leisure recommends stopping by the family-run restaurant Can Majó, which is a perfect seaside spot. There's also a beach center nearby that lends outs books and newspapers to beach-goers from July to September. Happy reading!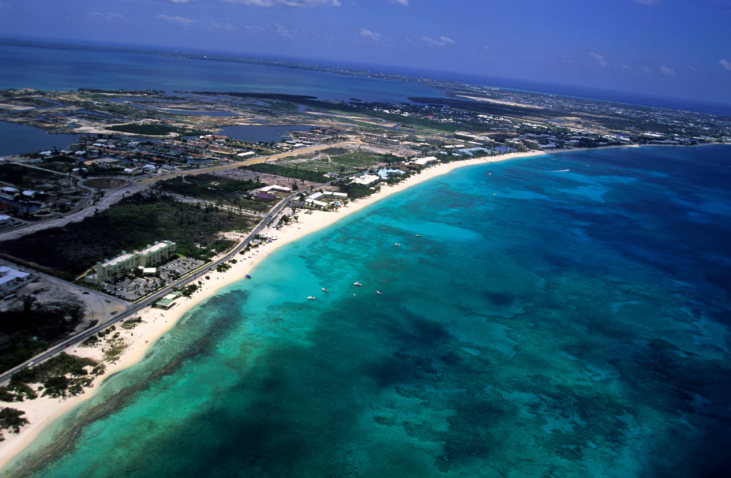 3. Seven Mile Beach, Grand Cayman
Found on the island's west coast is the six and a half-mile-long beach (its name is somewhat misleading.) It's a beautiful and often crowded beach environment and many of the island's resorts, restaurants, and shopping centers can be found on the Seven Mile Beach, writes Fodors. What can you expect if you spend a day there? Toward the north end, you can find beach bars, chair rentals, and a playground. Great snorkeling is also provided at either end. Fodors writes that the Seven Mile Beach offers food and drink, water sports, and great parties for its beach-goers.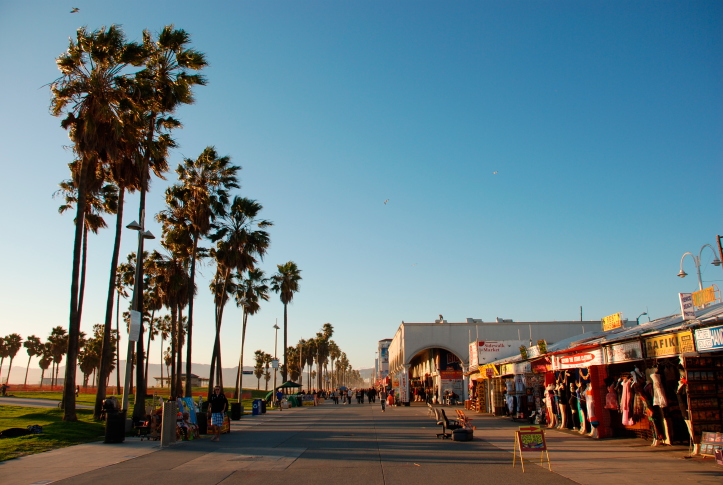 4. Venice Beach, California
The Travel Channel writes that no other beach in the world is like Venice Beach. What makes it so original? Its great boardwalk filled with stores, fast-food spots, flea markets, and artists. On any given day you can expect to see breakdancing, broken-glass walking, mimes, musicians, jugglers, jesters, and every other possible form of entertainment, writes Venice Beach. As far as shopping goes, you should be able to find any and every type of T-shirt, in addition to paintings, photos, and sculptures. If you work up an appetite enjoying all the beach has to offer, take some time to grab a bite at its great selection of restaurants, juice spots, and bars. There are also handball courts, a paddle tennis court, skate dancing plaza, beach volleyball courts, and a great bike trail.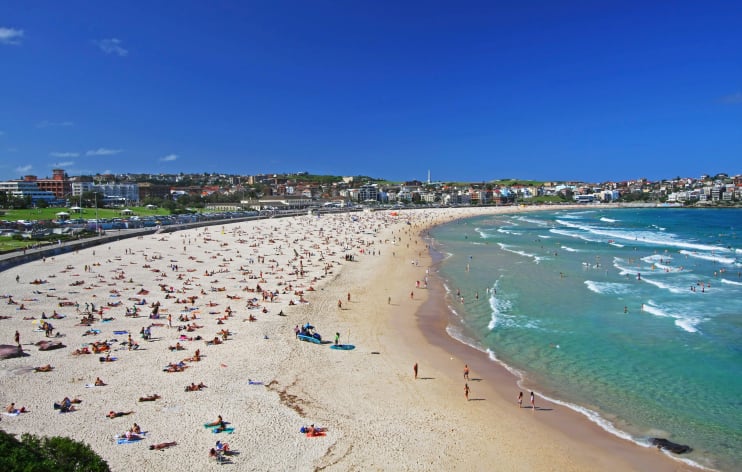 5. Bondi Beach, Australia
This is the country's most famous beach, which manages to attract visitors from around the world, according to Experience Sydney Australia. Take in the surfing, saltwater swimming pools (there's one on each end of the beach), Aboriginal rock engravings, cafés, and restaurants while you're there. The saltwater pools are great for lap swimmers, toddlers, or those who want to enjoy the water without venturing into the ocean. There's also a main shopping center, which has a few bargain stores, a bookshop, and supermarket. You can also expect to see souvenir shops everywhere, a shopper's dream if you're looking for unique pottery, unusual clothes, or even a beach towel decked out in Australian designs, according to Bondi Beach.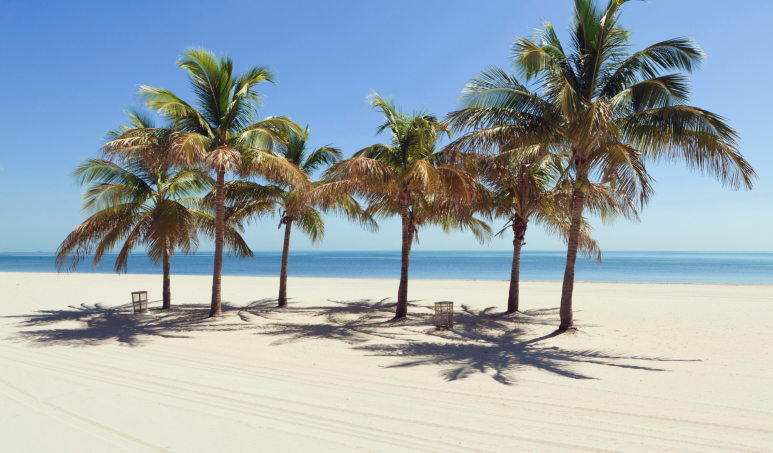 6. Crandon Park Beach, Florida
In Key Biscayne on Crandon Boulevard, you will find a diverse crowd of beach bums and families who are on vacation. There are stereos scattered throughout the beach, which can be set to salsa, disco, and reggae, per Frommers. With three miles of oceanfront beach, it provides 493 acres of park, 75 grills, soccer and softball fields, and an 18-hole championship golf course. There are also Eco-Adventure tours, including kayaking and snorkeling. You will also find a sandbar located just offshore, as well as some carnival-like features, including a roller rink and carousel, according to About.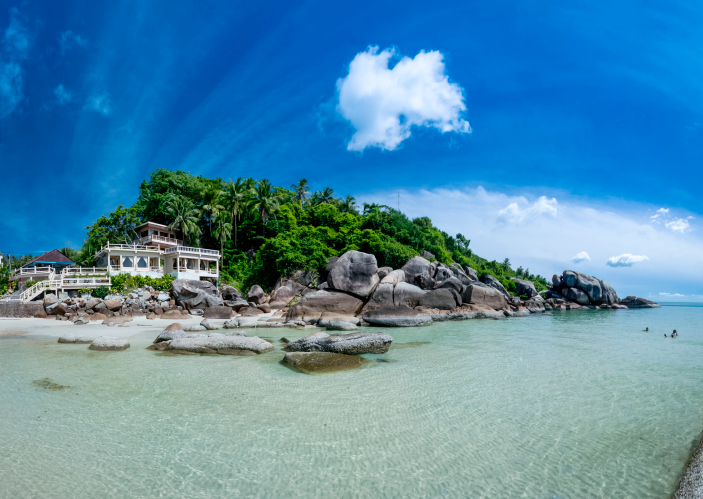 7. Chaweng Beach, Thailand
Found on Samui, there is a great selection of lounge bars, dance clubs, and live music. "Ease into your night out by grabbing a bite to eat and a cocktail at one of the many European-style pubs that line the main beach road. If you're not hungry, the resorts will happily serve cocktails as you sit outside and watch the sun set over Samui," according to the Travel Channel. If you're looking for a late night beach spot, Green Mano Square is well-known for its late night activities. There's also Unique Bar, which offers a street-side bar and an upstairs lounge featuring drinks, DJs, and uplifting beats.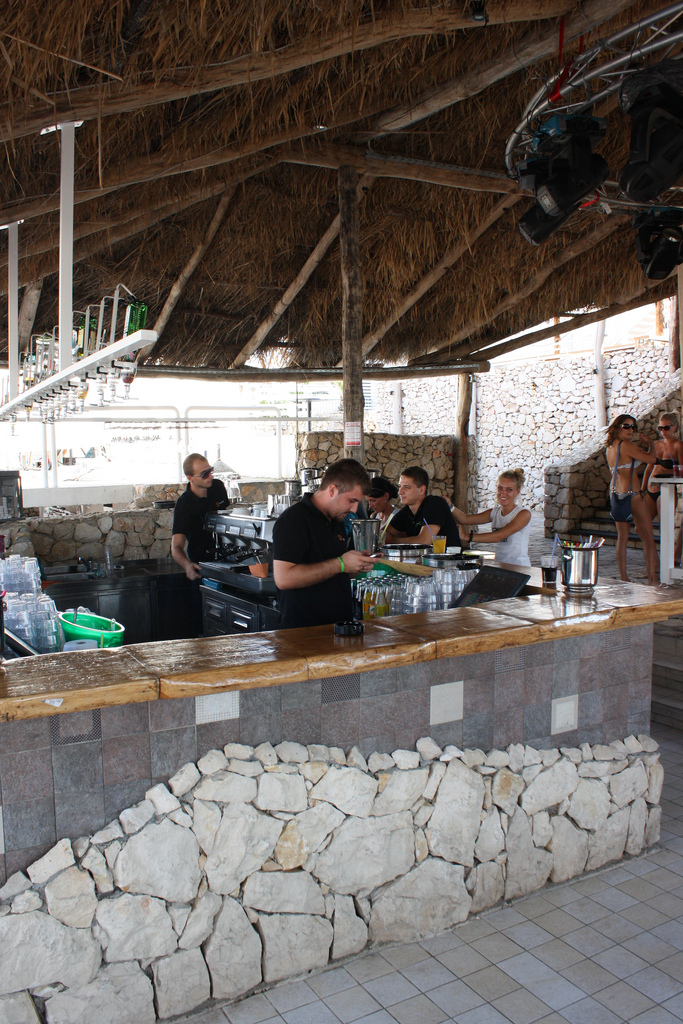 8. Zrce Beach, Croatia
Party-goers will find ample opportunity to get their party on at the Zrce Beach in Croatia. It's a beautiful, white-pebbled beach and is well-known as being part central — both locals and tourists head here for a good time, says the Travel Channel. Zrce Beach has three popular open-air clubs — Aquarius, Papaya, and Kalypso. Expect drink specials, well-known DJs, pools, Jacuzzis, and hot tubs. Plus, no need to change out of your bathing suit at these party spots. You can transition from laying around at the beach to partying all night.
More From Wall St. Cheat Sheet: