8 Recipes Adding Flavor to Your Peanut, Almond, and Cashew Butters
By now, you know how easy it can be to make your very own peanut, almond, cashew, or any other nut butter you can dream up in the comfort of your kitchen. But if you've been settling for just the bare minimum plain old variety, you'll definitely want to change your habits. Just as you can buy a container flavored with cinnamon, dark chocolate, or maple syrup the combinations you can create at home are equally endless. Here are eight flavored nut butters you'll want to spread on crackers, waffles, muffins, and just about anything you can get your hands on.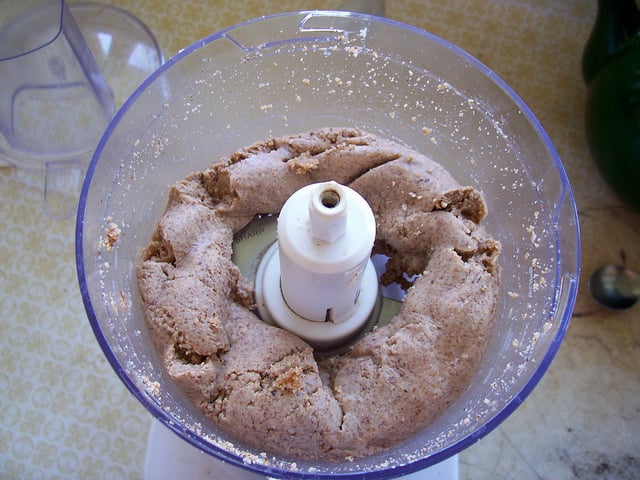 1. Cinnamon Raisin Almond Butter
Anyone with fond memories of cinnamon raisin toast will certainly want to try this spread out on bread. The original recipe from Tasty Kitchen does not call for salt, but you may find that your almond butter needs this. Preform taste tests as you are blending to ensure that your almond butter has the right cinnamon-vanilla-salt ratio.
Ingredients:
2 cups almonds
1/4 cups raisins
1 teaspoon cinnamon
1 teaspoon vanilla bean paste or vanilla extract
1/4 teaspoon salt, to taste
Directions: Pre-heat oven to 350 degrees Fahrenheit. Spread almonds on a 9 x 13 baking sheet and bake for 10-12 minutes. Cool for 20 minutes or so. Place roasted almonds in a food processor and process for 10 minutes, occasionally scraping down the sides. Add remaining ingredients and begin processing again. Process until smooth, occasionally scraping down the sides. About 3-5 more minutes.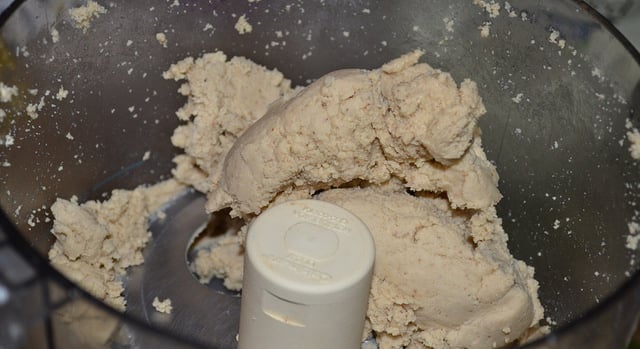 2. Vanilla Cashew Butter
Just as good on toast will be this cashew butter from She Knows. To roast your cashews, place them on a baking sheet in an oven preheated to 350 degrees Fahrenheit. Stir every five minutes until they are done. After that, allow the cashews to cool before beginning the recipe. You could also purchase cashews that have already been roasted.
Ingredients:
2 cups roasted cashews
2 tablespoons organic coconut or vegetable oil
1 tablespoon pure vanilla extract
1/2 teaspoon sea salt
Directions: In a food processor or blender, add all of the ingredients and process for 1 minute. With a spatula, scrape down the sides of the bowl and process the cashews again. Repeat this step several times until the cashews are very smooth. Once the cashew butter is done, spoon it into a clean Mason jar, or other sealable container. Store in the refrigerator for up to 1 week.
3. Honey Roasted Peanut Butter
For this recipe courtesy of Food Network, Alton Brown recommends using Spanish peanuts when making honey roasted peanut butter. You'll start by roasting the peanuts (a recipe that will be great for other in-shell peanut varieties too — like Virginia) before combining the rest of the ingredients in a food processor or blender. It makes about 1 1/2 cups of honey roasted peanut butter.
Ingredients:
Roasted Peanuts
2 pounds raw, in-shell peanuts
2 tablespoons peanut oil
1 to 2 tablespoons kosher salt
Peanut Butter
15 ounces shelled and skinned roasted peanuts
1 teaspoon kosher salt
1 1/2 teaspoons honey
1 1/2 tablespoons peanut oil
Directions: Preheat the oven to 350 degrees Fahrenheit. Rinse the peanuts under cool water to remove excess dirt. Pat dry and place in a large bowl and toss with the peanut oil and salt until well coated. Place on 2 half sheet pans, making sure to spread them out into a single layer. Roast in the oven for 30 to 35 minutes, rotating the pans halfway through cooking. Once you remove the peanuts from the oven, let them cool slightly before eating. They will continue to "cook" and become crunchy as they cool.
Remove shells and discard. Remove the skin by rubbing the peanuts together in your hands held over a salad spinner, allowing the peanuts and skins to fall into the bowl. Once the skin has been loosened from all of the peanuts close the salad spinner and spin until all of the skin has been separated from the peanuts.
For the peanut butter, place the roasted peanuts, salt and honey into the bowl of a food processor. Process for 1 minute. Scrape down the sides of the bowl. Place the lid back on and continue to process while slowly drizzling in the oil and process until the mixture is smooth, 1 1/2 to 2 minutes. Place the peanut butter in an airtight container and store in the refrigerator for up to 2 months.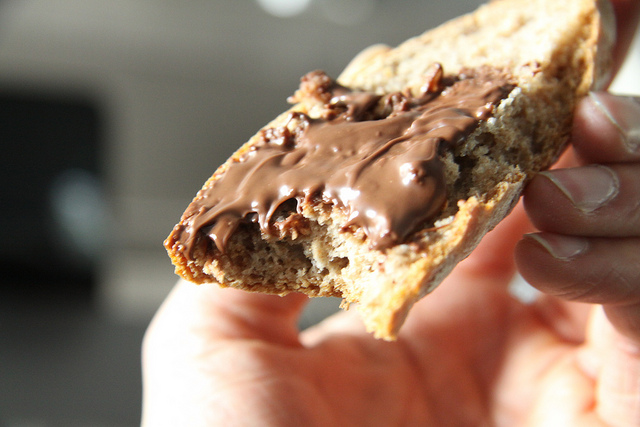 4. Chocolate Almond Butter
You are potentially two (and max three) ingredients away from a homemade, chocolate almond butter spread. Yummy Mummy Kitchen whipped this up as an alternative to Nutella, and store-bought spreads; it makes about 1 1/2 cups of almond butter.
Ingredients:
1/2 cup semisweet or dark (60 percent cocoa) chocolate chips
2 1/2 cups whole roasted salted almonds
1 tablespoon melted coconut oil (optional)
Directions: Place chocolate chips in a small microwaveable bowl. Microwave in 20-second intervals, stirring in between intervals, until chocolate is almost completely smooth and melted. Stopping before chocolate is completely melted ensures chocolate will not burn. Stir chocolate until completely smooth. Set aside.
Add almonds to the bowl of a food processor. Process until nuts are finely ground. Continue processing until the ground almonds come together and turn into a peanut butter-like consistency, or the nuts clump together in a ball in the processor, about 5 minutes. If the nuts are still powdery, keep processing. Pour melted chocolate over ground almonds and pulse until combined. If the chocolate almond butter is too dry, add the coconut oil and process to combine.
5. Coconut Pecan Walnut Cashew Butter
Of course, it isn't just flavors like chocolate and vanilla that can add something to your nut butters. You could decide to throw the nut kitchen sink into the blender and create a homemade nut butter comprised of several types of nuts–like Edible Perspective did. Take advantage of the optional add-ins to customize the butter to your tastes.
Ingredients:
1 1/2 cups unsweetened shredded coconut
1/2 cup raw pecans
1/2 cup raw cashews
1/4 cup raw walnuts
1/2 teaspoon vanilla extract (optional)
Pinch of salt (optional)
Coconut sugar, or other sugar sweetener (optional)
Directions: Place all ingredients in your food processor and turn on. Scrape the bowl as needed and continue to process until smooth and drippy. Store in a sealed jar in your pantry or cupboard for 3-4 weeks.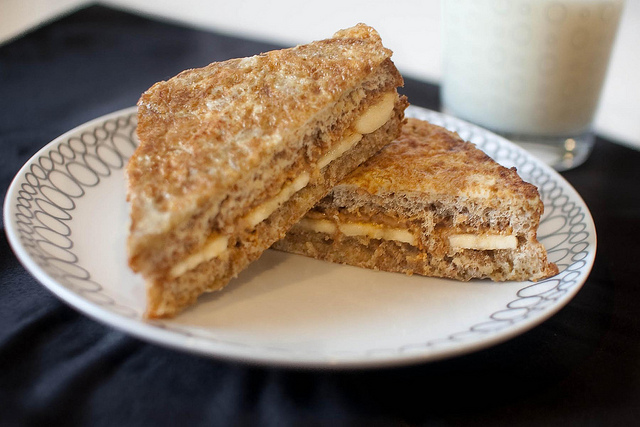 6. Banana Peanut Butter
You already enjoy bananas and peanut butter, so why not combine them in one spread like The Wanna Be Chef did? Banana chips can be made by baking sliced browning bananas in an oven following these instructions. There is also a semi-homemade version of banana peanut butter you could try if you have a jar of peanut butter you want to flavor.
Ingredients:
1 cup banana chips
1-2 tablespoons oil
3 cups roasted peanuts
1/4 cup light brown sugar
3/4 teaspoon vanilla extract, or banana extract
1/2 teaspoon salt
Directions: Blend the banana chips in a food processor until they turn into a smooth purée. Slowly add in small amounts of oil to help them move along. Once the chips are pulverized, add in the peanuts, brown sugar, vanilla, and salt and continue blending for 5-10 minutes until it forms a butter-like texture. Move the peanut butter into a sealable jar. Store at room temperature for up to 2 weeks.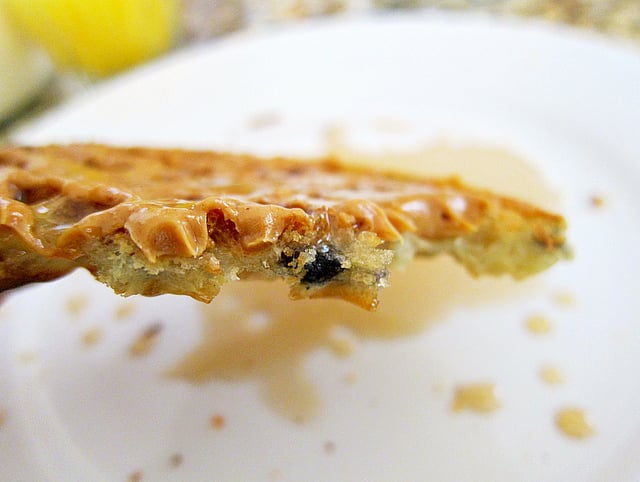 7. Maple Walnut Butter
Maple and walnut is another flavor combination that just goes hand-in-hand, and with Food.com's recipe, you can spread this combination on pancakes, toast, or whatever you think needs hit with a bit of maple walnut butter. It makes one cup, and can be stored for up to one week.
Ingredients:
1/2  – 3/4 cup walnuts, toasted (3/4 yields more texture and crunch)
1/2 cup butter, softened
1/3 cup pure maple syrup
1/4 teaspoon cinnamon
Directions: Place the walnuts in the bowl of a food processor; cover and process until the nuts are ground and begin to form a paste. Add the butter, maple syrup, and cinnamon; cover and process until smooth and well blended, stopping the motor and scraping down the sides of the bowl once or twice. Store the butter in a covered container in the refrigerator; bring to room temperature before serving.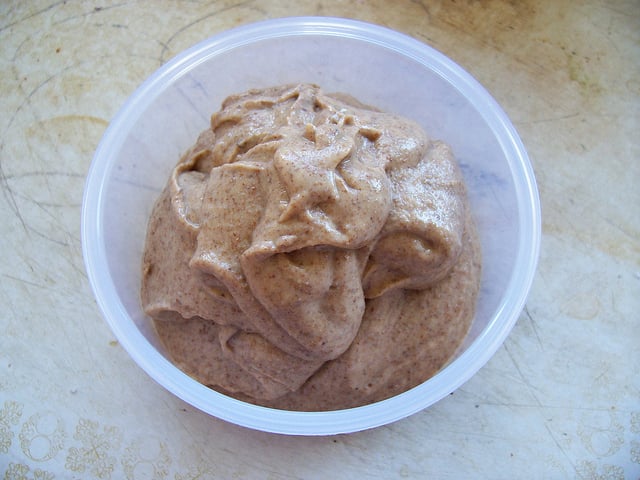 8. Espresso Almond Butter
You know what your almond butter has really been missing out on until now? A hint of coffee flavoring. That is where Yes I Want Cake steps up to the plate, delivering an espresso almond butter that you need to add to your daily routine.
Ingredients:
1 1/2 cup roasted almonds
1 teaspoon instant powdered espresso
1/2 teaspoon vanilla
1/2 teaspoon cinnamon
A good pinch of salt
Directions: Combine all ingredients in your food processor and run on high for about 5 to 10 minutes depending on the strength of your blender/food processor. You want it to reach a smooth and buttery consistency. Store in a sealable container.
More From Wall St. Cheat Sheet: