9 Overlooked European Cities to Visit Now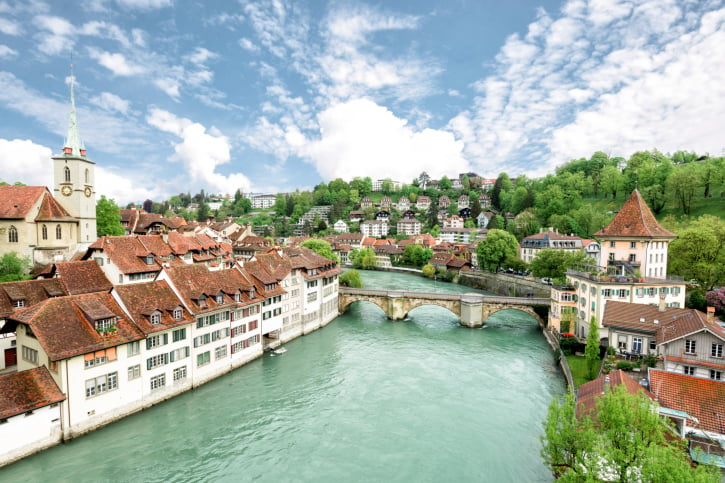 With epidemic attractions married with high energy urbanism, it's no wonder that London, Paris, Rome, and Barcelona feature on most first time Euro travelers' bucket lists. But for seasoned Europhiles or travelers with a few days to spare and get off the tourist map, there's a magical sense of personal discovery that comes with getting under the skin of Europe's less storied towns and cities. Europe's hip, upstart cities offer authentic, enchanting cityscapes and the chance to mingle with locals — all without the hefty, megacity price tag, the stress of high expectations, and the depressing vision of tourists watching other tourists take pictures.
With the flexibility and economy that cheap airlines (Ryan Air, Norwegian, Transavia, Easy Jet, Wings — to name but a few) now yield, savvy travelers can hop around Europe within a couple hours, and all for less than the price of a tank of gas. Here's our pick of European cities to visit now.
Bern, Switzerland
The Unesco World Heritage city of Bern is a sleeper hit if ever there was one. The unassuming Swiss capital (for some reason everyone thinks it's Geneva) is one of Europe's most beautiful cities. The Old Town is an enchanting medieval gem with trickling fountains, glorious sandstone buildings, leafy parks, handsome town homes, a vibrant café society, and over three miles of arcades that offer fine shopping for every taste and tendency.
It's no surprise that the man who would become the world's most famous physicist found inspiration here. In 1905, a young Albert Einstein was making ends meet in Bern's Patent Office when he experienced a eureka moment. During a 'wonder year' in Bern, Einstein developed his seminal Theory of Relativity. Bern may not have the dynamic edge that drives many great cities, but perhaps that's because it doesn't need to. Wealthy, proud, and a little bit smug, Bern's charms are the quiet kind. It's a conservative city, a place where excess is defined as a rich fondue, and a feisty cocktail often comes with a two per person limit. If you crave a faster pace, within just an hour of the city four ski resorts epitomize the joys of Swiss skiing. Adelboden, Grindelwald, Little Wengen, and Mürren boast epic ski runs, quaint pedestrianized streets, rickety railways, and stunning mountain views.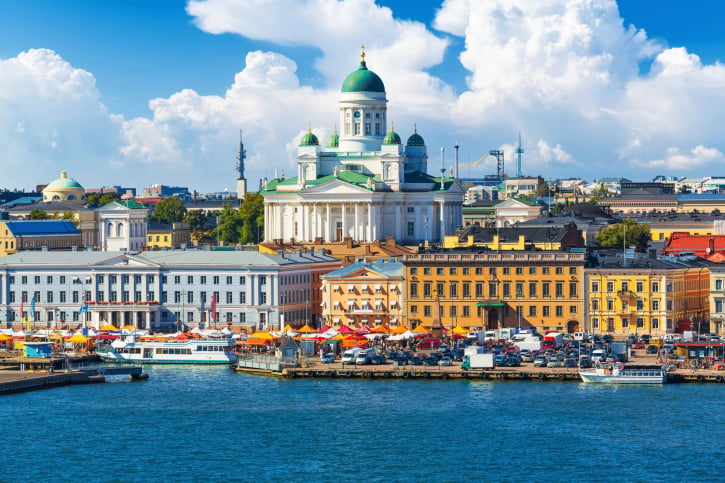 Helsinki, Finland
Renowned for its cutting-edge design and creative zeal, Finland's capital is on the cusp of an urban Renaissance. Despite its moniker 'Daughter of the Baltic,' Helsinki has more in common with Paris than with its Scandinavian peers. Along the city's stunning main avenue, the Esplandi, Neoclassical, Art Deco, and postmodern buildings are punctuated with stylish cafés, boutiques, and some of the world's most inventive restaurants. The Helsinki Art Museum and the Kiasma Contemporary Art Museum embrace art in the broadest sense of the word — Old Master works are displayed alongside avant-garde installations.
The Design District, west of the city center, is chock full of contemporary galleries, nightclubs, and hip boutiques that announce the uniquely Finnish aesthetic that finds inspiration in Finland's gorgeous landscapes. Helsinki's urban reaches merge imperceptibly with an arboreal eden of rolling hills, crystalline lakes, and thickly forested woodlands. In summertime, when the sun never seems to set, light-starved Fins head to any one of nine idyllic archipelago islands where they swim, stroll, play, picnic, or roam around the 18th century sea fortress of Suomenlinna.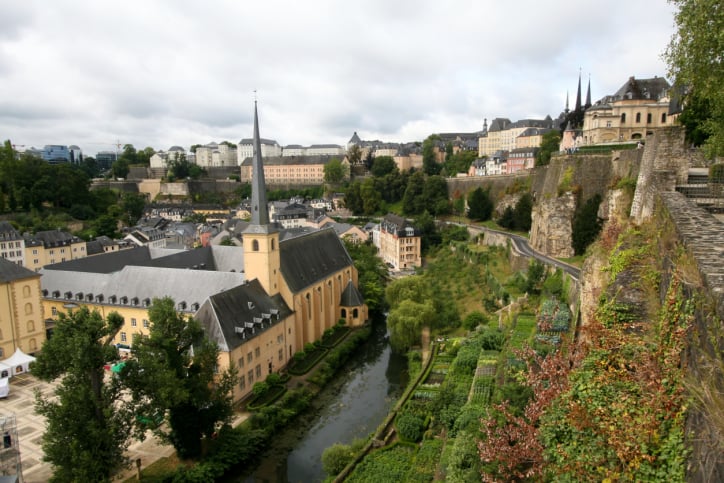 Luxembourg City, Luxembourg
For a country less than 1000 square miles, Luxembourg packs a punch. A tranche of land between Belgium, Germany, and France, Luxembourg's trilingual (Luxemburgish, French, and German) citizens exemplify the city's cultural and ethnic diversity. The diminutive capital city brims with glorious palaces, first rate museums, vibrant conservatories, and prestigious galleries. Luxembourg City's Old Town is a medieval cornucopia of pointy steeples that lead to pristine squares. Huddled within a neat set piece of 17th century townhouses, the city's absorbing History Museum unveils the country's turbulent past. The pedestrian promenade, Le Chemin de la Corniche, traces the line of the city's 17th century ramparts and is often referred to as Europe's most beautiful balcony, and for good reason. The area that surrounds the city is simply ravishing.
To the north of the city, the fairytale lands of Müllerthal — spliced by crevices, creeks, and ravines draped with luxuriant vegetation — are best explored from pretty, perky Echternach. The mythical lands of the Ardennes are dotted with turreted castles, crumbling villages, and red-roofed farm houses.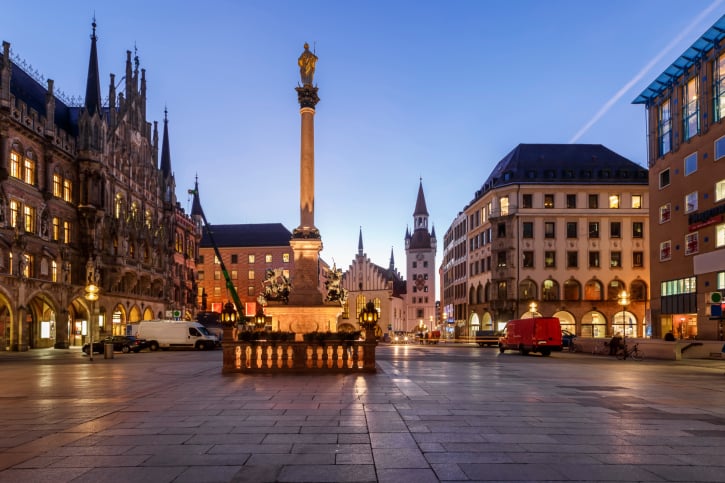 Munich, Germany
Located in southern Germany, Bavaria's capital city exudes a healthy Mediterranean respect for momentary pleasures. Despite its population of 1.5 million and holding rank as Germany's third largest city, Munich in many ways feels like a traditional Bavarian village, hence its moniker, 'Village of One Million.' Munich has character in spades. As one of Germany's fastest growing cities, a financial and publishing giant, it comes as no surprise that Münchers are a wealthy, erudite, and fun loving breed. When it comes to livable cities, Munich is the first among equals.
Despite popular conceptions, touring Munich means more than just slugging colossal steins of wheat beer in the Hofbräuhaus, or searching for lederhosen to don for Oktoberfest. The Marienplatz — the heart and soul of the city –provides the city's best free entrainment. The Residenz palace — the official digs of Bavaria's rulers from 1385 to 1918 — traces the 700-year-old history of the Wittelsbach family, while the Pinakothek gallery is one of the Germany's (indeed the world's) finest, and certainly the oldest, cultural institutions. Originally conceived as an exhibition space for Rubens' 'Last Judgment' (painted in 1617), the gallery boasts one of the world's most prized collections of Old Master paintings.
The lush expanses of the ravishing English Garden (Englisher Garten) form the city's playground. All summer long, scantily clad Münchers stroll, jog, cycle, row, picnic, and sun bathe by its tranquil lakes and among its hobbit nooks and folds.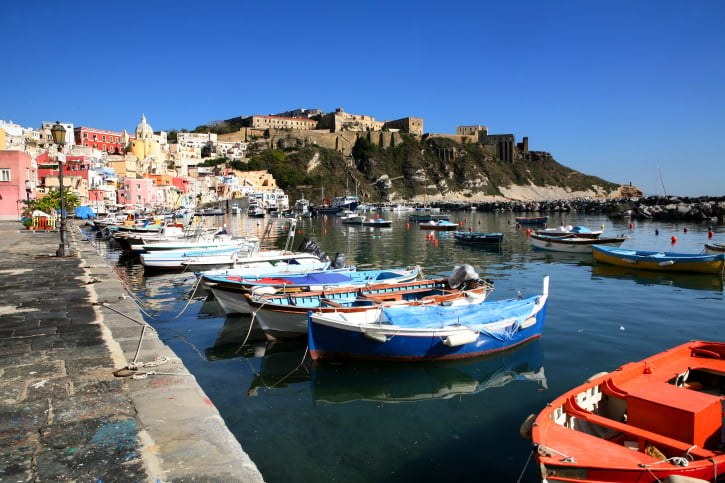 Naples, Italy
Spliced between two volcanic ranges, Naples's volatile personality is legendary. A vibrant commercial and industrial center with a diamond in the rough mariner's soul, the city's romantically crumbling core forms one of the largest old towns in Europe. Grand palaces, opulent churches, and eerie monasteries stand as fine testament to Naples' rich cultural legacy. While Rome has the Colloseum, Florence the Basilica, Venice St. Mark's, Naples' greatest allure resides not in its sights (although it has its fair share of those, too) but in the theatricality of the effusive Neapolitans, whose gruff manners and earthy passions both invite and defy cliché.
As you wander through the chaotic maze of streets and alleyways, strewn with laundry and clogged with cars, you may find yourself, suddenly, in the midst a lavish wedding party celebration that looks like a still from The Godfather. In a storefront pizzeria, you are likely to have the best pizza of your life served to by a vested, leather-faced man while a mattress is squeezed out the door behind you.
Less than 30 minutes by train from the city, visitors flock to the Roman ruins of Pompeii. Founded in the 6th century B.C., the city was turned to ashes when Mount Vesuvius blew her top in 79 A.D. What remains of the city has been miraculously preserved by a lack of air and moisture.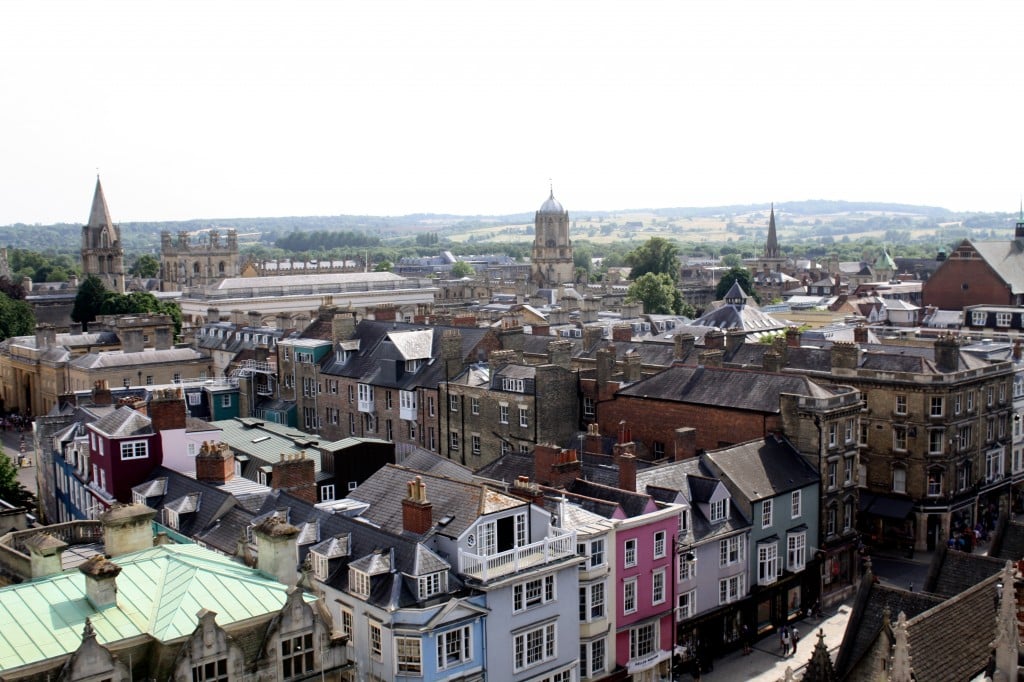 Oxford, England
The distinguished and erudite city of Oxford has flaunted its academic credentials since the country's first university was founded here in the 12th century. Often referred to as 'The City of Dreaming Spires,' Oxford is one of the world's most romantic cityscapes. Black gowned students careen down the High, one of England's most splendid streets, while Latin still fills the air. University buildings assembled from golden stones flank dusty bookstores and lively student bars along the cobblestone streets of the city center.
Oxford boasts a wealth of museums and attractions, from Christ Church Cathedral to the Radcliffe Camera, the Tom Tower, and the Carfax Tower. But Oxford is the more than the sum of its parts. For a dose of social realism, it's worth leaving the Ivory tower and heading out to the city's neighborhoods. There's left-of-field Jericho with its fashion forward night scene and innovative restaurants. Port Meadow is an ancient grazing land that has yielded many important archaeological artifacts, including Bronze Age round barrows and 17th century fortifications that date to England's Civil War.
Cowley Road is an ethnic maelstrom that has its feet firmly planted in the present. The Cowley area boasts hospitable pubs and terrific curry houses where all the city's men are gleefully represented.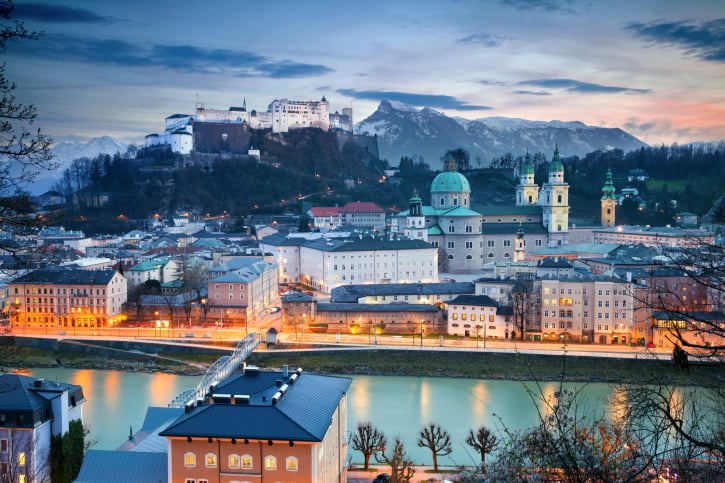 Salzburg, Austria
Lying in a valley between the serrated mountain ranges of Kapuzinerberg and Mönchsberg, Salzburg is a place of stunning natural beauty and a European center for the performing arts. The birthplace of Wolfgang Amadeus Mozart, the city is renowned for its classical music scene. Few cities can compete with the ravishing Unesco designated cityscapes that form the backdrop to the Salzburg Festival, a five-week-long musical odyssey in late July that draws classical music buffs the world over.
The Altstadt (Old Town) is a magical place where resplendent cornices, curlicues, porticoes, and spires adorn every cobblestone street and alleyway. Despite the swathes of tourists, especially in the summer, Salzburg feels untouched by time. Salzburg is a city of quiet and refined pleasures. Whether it's relaxing over buttery streusel and thick hot chocolate in a café oozing with gold and marble, or marveling at the museum worthy frescos and Old Master Dutch paintings that adorn the Residenz, in Salzburg, God is in the detail.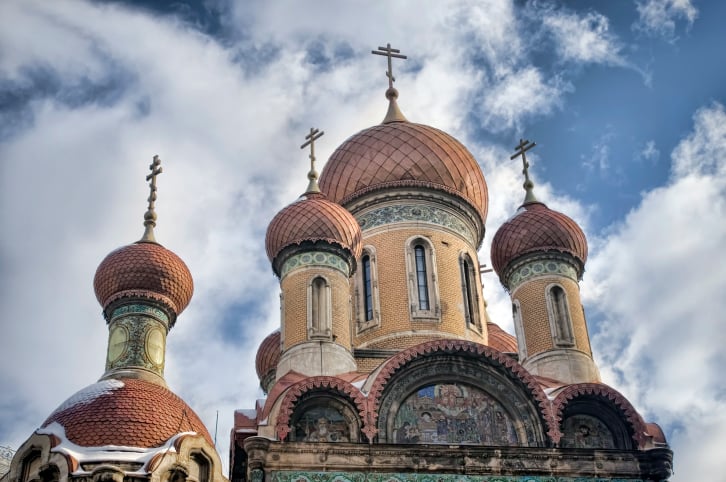 Bucharest, Romania
Wedged between Transylvania's Carpathian Mountains and the Black Sea, Bucharest's cityscape is a showstopper. Burnished Belle Epoque mansions, Byzantine churches, and Beaux Arts town homes radiate a turn-of-the-century grandeur that earned the city the nickname, 'Paris of the Balkans.' Where Prague can feel, at times, like a museum, Bucharest is a living, breathing city where ancient glories and modern follies coexist on every street corner. While many of the city's century-old buildings have fallen victim to some over zealous buffing on the part of the city's urban planners, gentrification has brought sleek cafés, hip boutiques, and a more refined cuisine than the gout-inducing recipes of the communist era.
Calea Victoriei — the city's most graceful boulevard — reveals the city's newfound embrace of material pleasures. Breathtaking Belle Epoque buildings are punctuated by ornate patisseries, jewelry stores, antique emporiums, fashionable bars, and refined restaurants.Bucharest's art, history, and folk culture is brought to life at the city's world-class museums, including the National Museum of Art, which houses a memorable collection including works by Rembrandt, El Greco, and Rubens. Ceausescu's gargantuan Parliamentary Palace — the third largest building in the world –drips with marble and gold leaf and glistens with crystal chandeliers.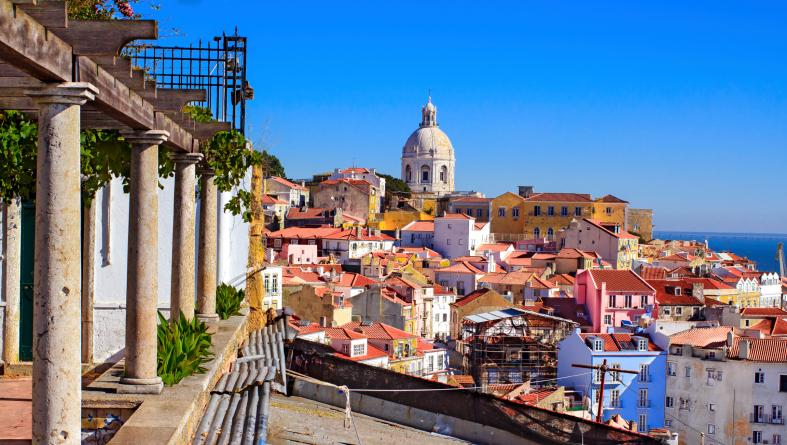 Lisbon, Portugal
Unfurling like an amphitheater along the River Tagus, Lisbon casts its spell of antiquity. With its back to Europe, Portugal's capital has long taken a back seat while its western neighbors strutted their stuff. Weaved into precipitous hills, the Alfama is where Lisbon began, a bewildering medina of cobblestone streets strewn with laundry, vertiginous alleyways, and jumbled houses encrusted with lustrous azulejo tiles. In the late 1990s, Lisbon emerged from its cocoon. With all eyes on Portugal for Expo 98, the Portuguese government commissioned some of the world's leading architects to create shimmering steel pavilions that resembled giant waves and metro stations like space pods.
As a result of the financial woes that blight the Euro Zone today, Lisbon's movida may have lost some verve, but it still goes on. Gilded Lisboetas emerge from sleek, warehouse conversions along the waterfront and arthritic trams chug up ridiculous gradients to deposit fashionistas and renowned DJs in the city's ever vibrant bohemian enclave, Bairro Alto.
More From Wall St. Cheat Sheet: